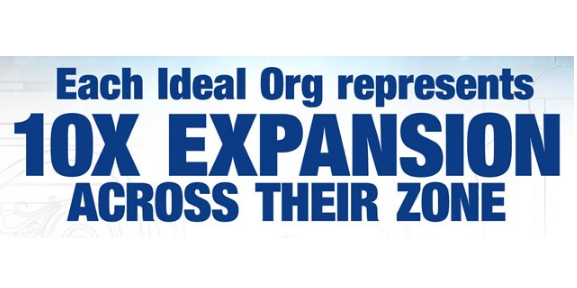 Despite what they tell themselves about their expansion, this was found on "MeetUp" and I thought it fascinating.
Scientology is back to trying to recruit "wogs".
Melbourne presents itself as one of the more successful "ideal" orgs — and yet they apparently don't have a flow of new people to sign up for staff to deal with the inevitable attrition of those who leave because they cannot take the hours/insane demands or cannot survive on "staff pay", or both.
Note the typically terrible spelling and grammar.
And how they carefully call this "volunteering" and are given a "stipend allowance." I bet this is pulling them in in droves!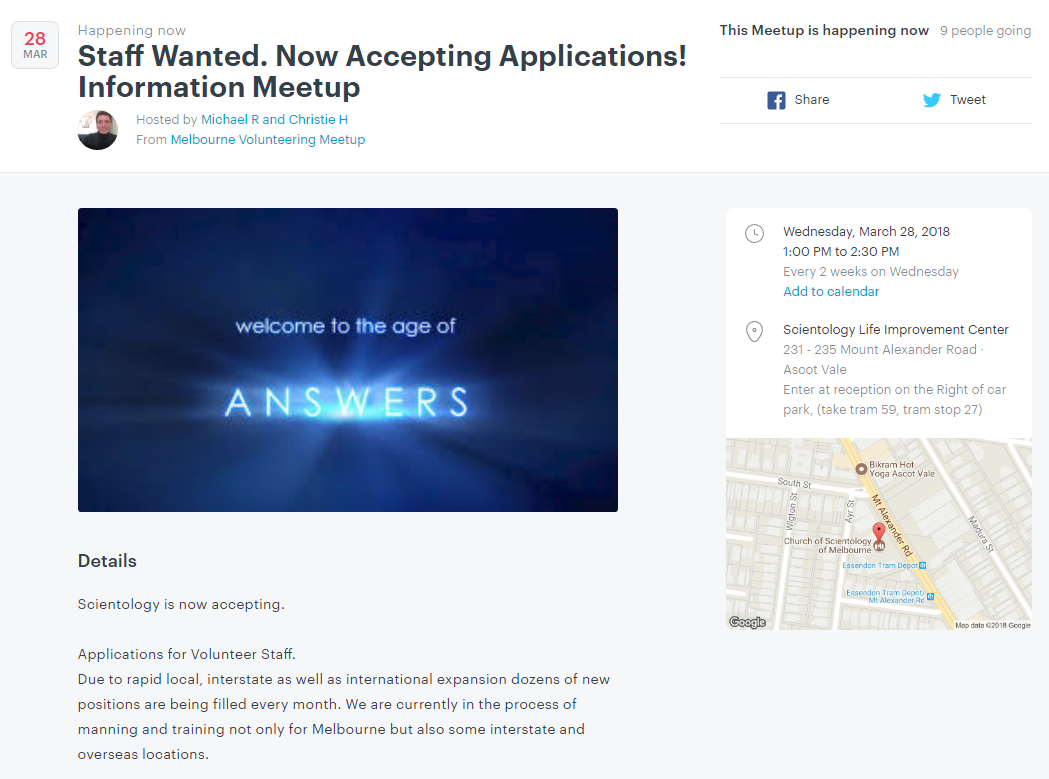 It goes on:
You can "apply" to volunteer at the world's most notorious cult. They must be hoping to snare some people who don't really understand english (perhaps their tortured syntax and inability to spell is a secret message to the english as a second language community?) and don't have a computer.
Lots of luck with that plan.
Just another indicator that all is now hunky dory and peachy keen in the "massively expanding" world of scientology ideal orgs.
And by the way, how come Melbourne isn't St Hill size yet? It's been "ideal" now for more than 7 years!