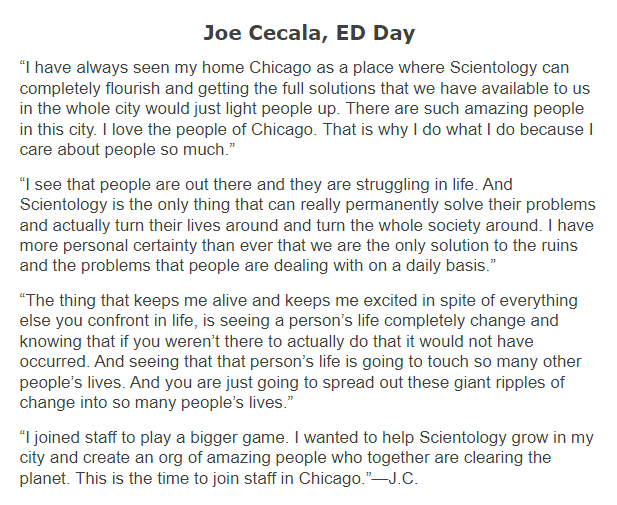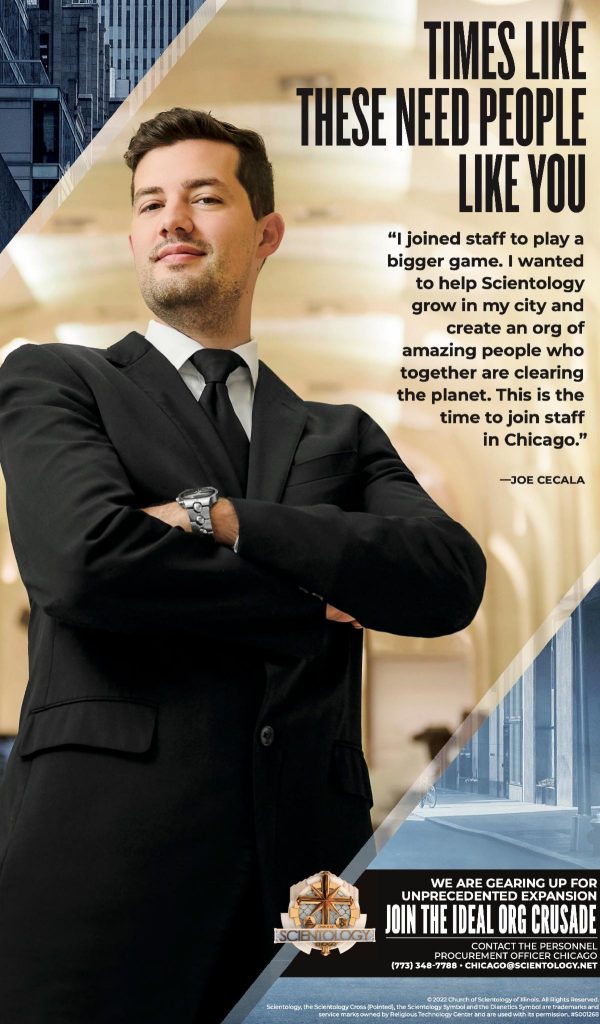 This statement epitomizes the mindset of the scientology bubble.
Their city (fill in name) is where scientology can flourish because it's such a wonderful place, filled with amazing people (and when they are trying to recruit they add how great the schools are, the art scene is, the delicious food, the museums… anything they can think of). It's like their city is the unique petri dish with just the right ingredients for the experiment to finally succeed. It's all so bright and hopeful — and absolutely absurd.
But, despite all the wonderful things and amazing people, "everyone in (fill in the blank)  is struggling" and WE have "the only thing that can really permanently solve their problems." (They cannot solve their OWN problems — unable to open their "ideal" org, don't have enough staff, can't pay them or their bills etc etc etc) So, how could we possibly fail? Like every other org in history…  Not a single one has expanded long term, and not a single one has ever had any real impact on their city.
How do they deal with that reality? It's all irrelevant, because "I have personal certainty" that "we are the only solution." This is truly all that matters and no evidence to the contrary makes any difference at all. Scientologists live in an unreal universe of "personal certainty" that overrides anything and everything.
Part of their delusion is that they are "Clearing the Planet." And that being on staff is a "bigger game." Obviously they are not close to clearing the block their org is on, let alone their neighborhood or city or state… Or the surrounding states with NO orgs at all. Let alone the planet. But joining staff is a "bigger game" — bigger than what?
The delusion in scientology runs VERY deep. And it's contagious. Scientology is an echo chamber of positive confirmation. They hear other people saying things and know they should be saying them too. They repeat themselves with what become mantras of their "faith" and you hear the same phrases over and over and over: "playing  bigger game," "I am now at cause" (because I ran around a pole), "any barriers holding me back are now gone," "this (fill in the blank for any auditing or course or lecture series or book) gave me the greatest gains I have ever had in scientology"– the list is a long one.
Pity the people in the bubble. Their critical thinking has been eaten away by the corrosive concepts and control mechanisms of scientology.