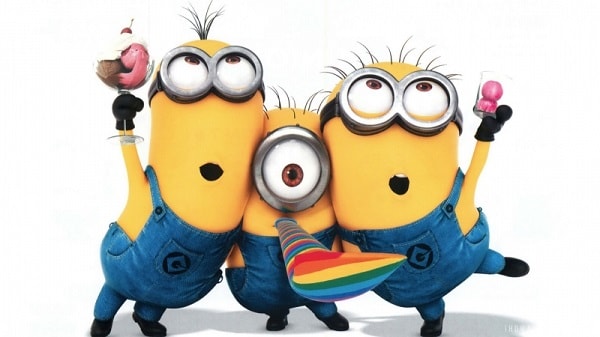 That Cristian Vargas sure gets around…
He seems to be the only person organizing events these days?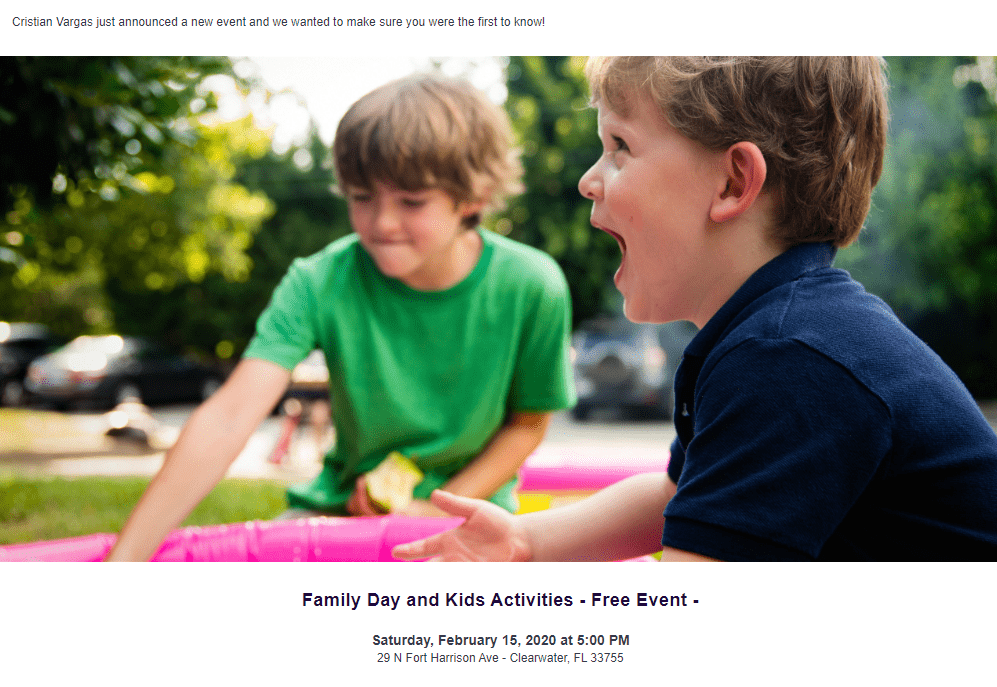 Big news
From a "former" investigative reporter and a retired Army officer. I am sure they are experts. Just as sure there will be a lot of correlation without causation involved in this (almost by definition you have to be mentally ill to engage in a mass shooting — how come scientology hasn't yet "taken over the field" on mental healing and handled this problem? Are they not just as responsible as "the psychs" who they claim know nothing but they have ALL the tech?)
The HELP awards…
Wonder if they can even get anyone to show up to accept them?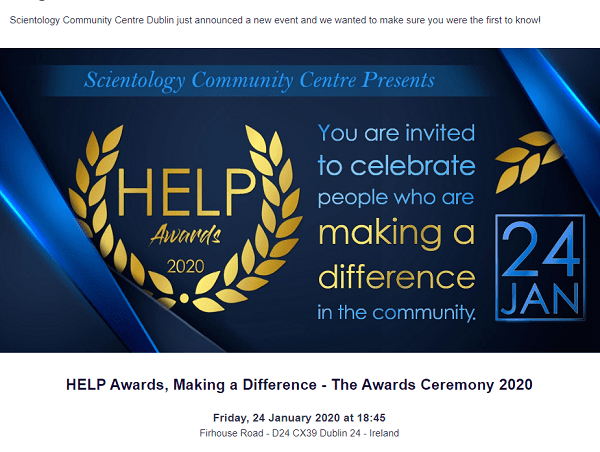 He's everywhere
Rafferty the gold-digger is going to offer his tips on marrying into money.
I did this course 20 years ago…
Kids gardening party and Valentine's "family" fun day
They are really hard up for ideas to get anyone to come in…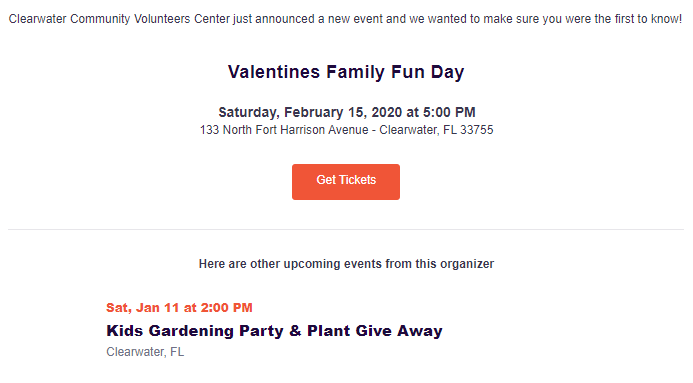 Cristian Vargas again…
And again…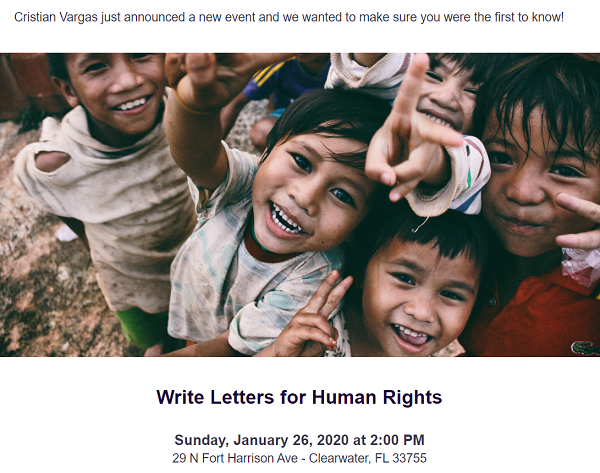 Are they coordinated with Cristian Vargas?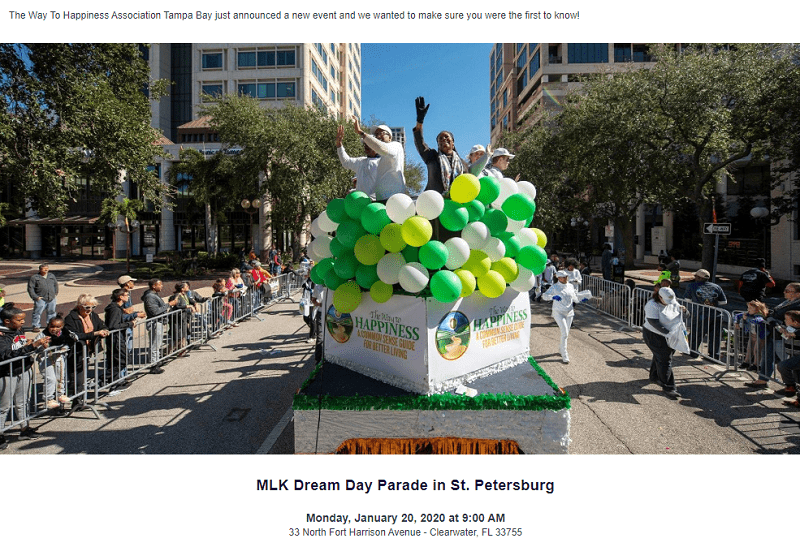 Desperate to get anyone in for anything…
You know Hubbard was horribly derogatory about people bowling — called them dilettantes. What would he think about people sitting around watching a game on TV rather than studying the tech to save mankind?
And they are PROMOTING this.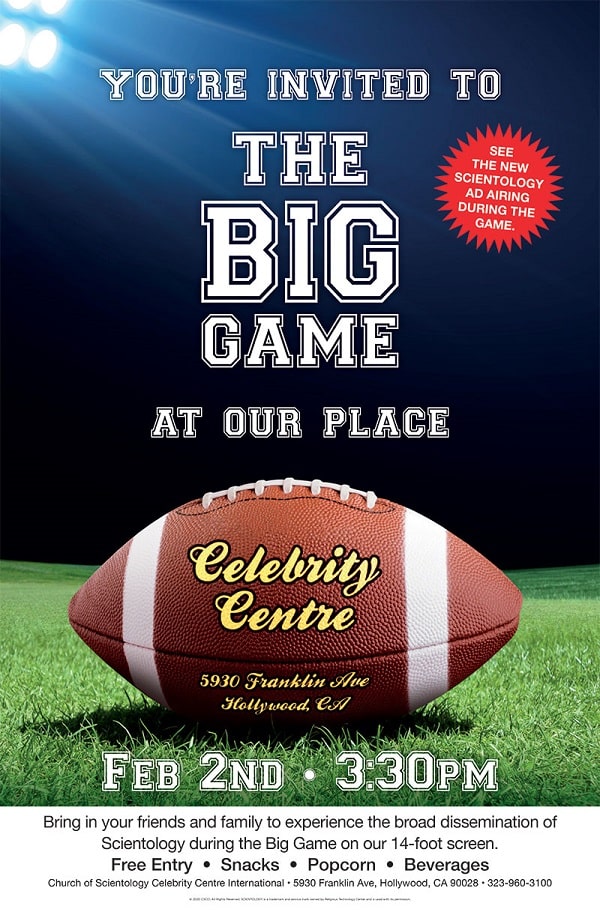 Think Clearly?
I've always wondered how can you do that when you still have a reactive mind?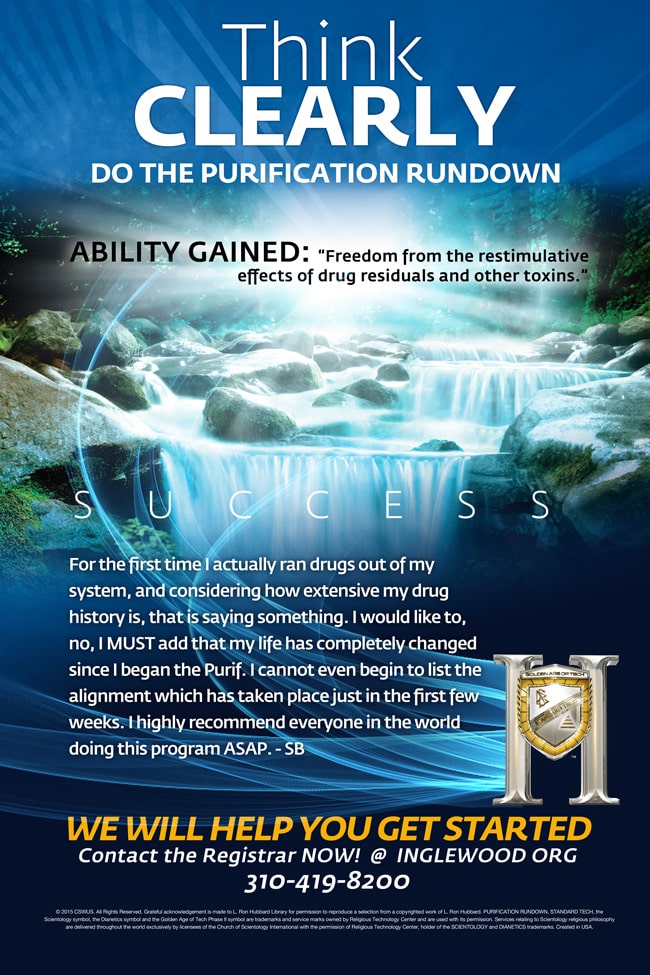 A "live experience"
Sounds pretty touchy-feely.
Whatever happened to your FASE study on the Purif to scientifically prove how it works?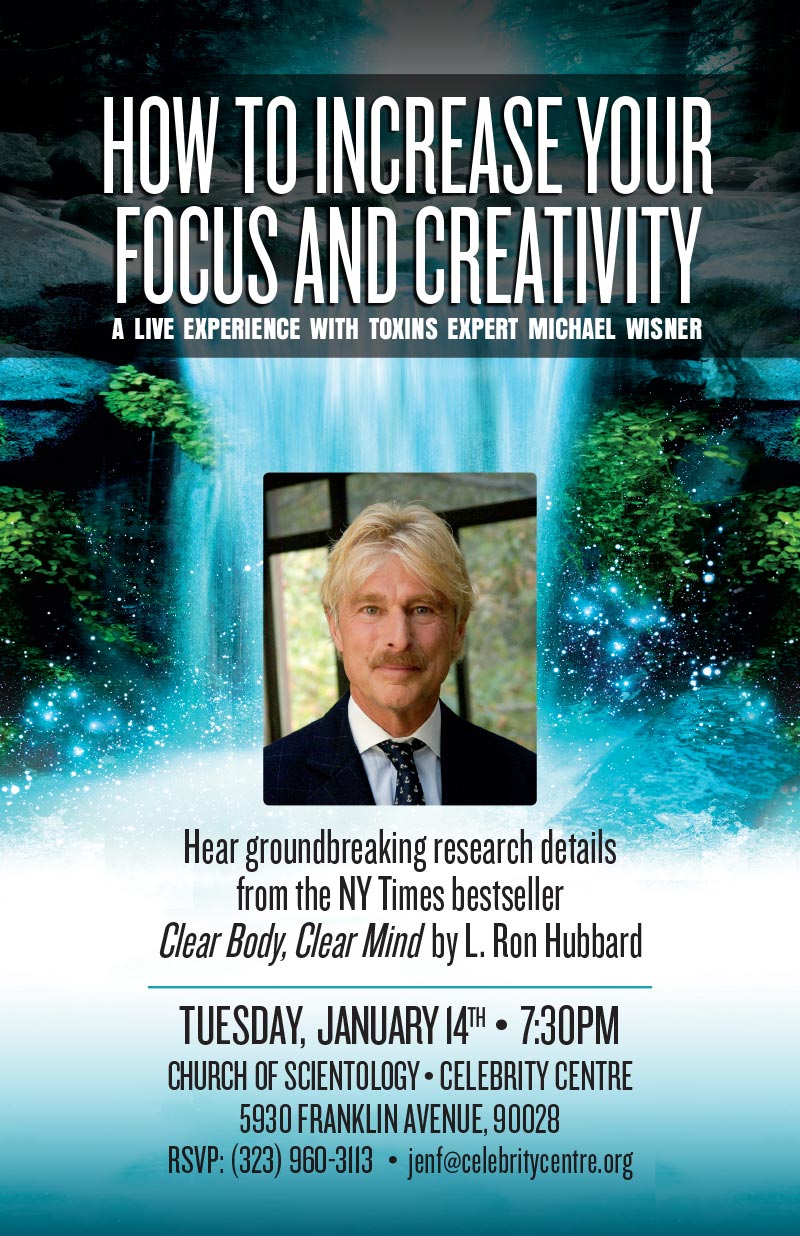 Every staff member needs this…
Oh yeah, they all have to study this.
How come it doesn't work for them?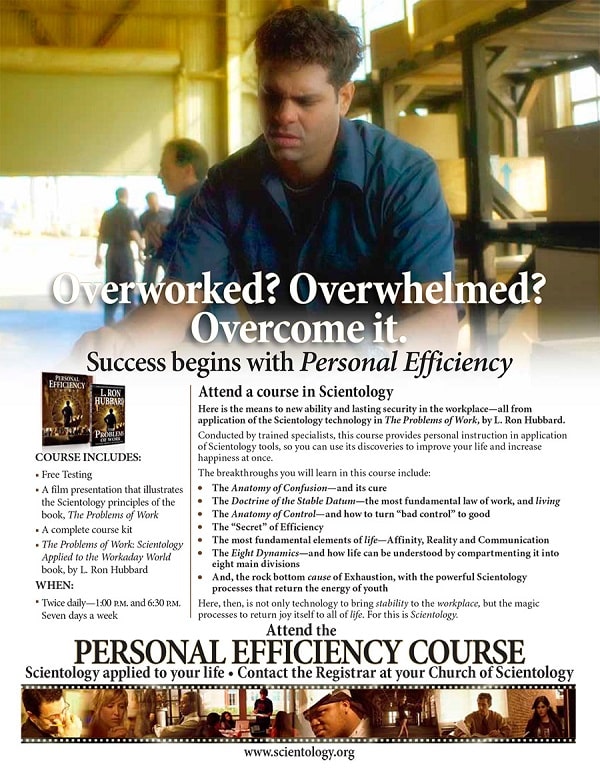 The scraped together 25 people
They've had a building for at least a decade, sitting empty. Anyone under 40 in this photo?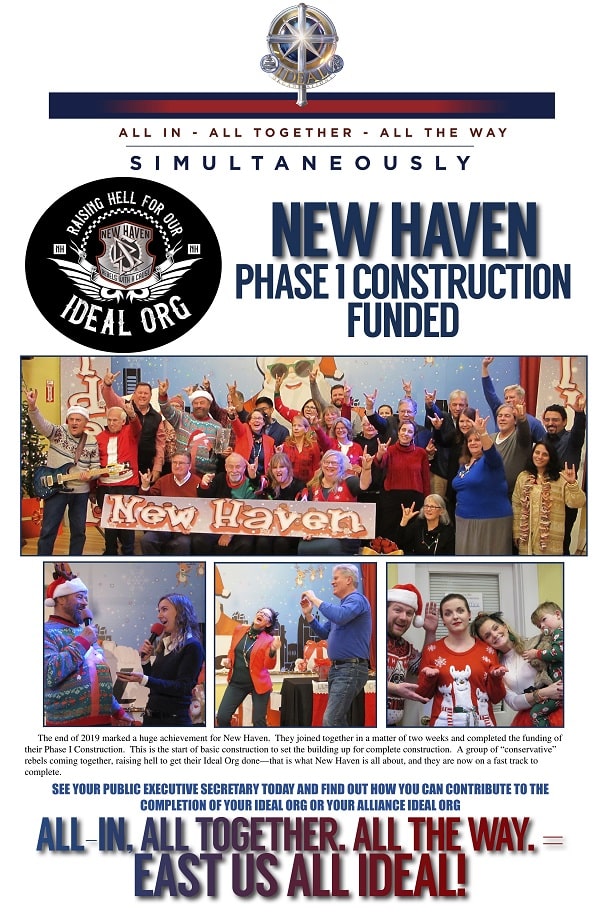 Here is the current New Haven "org"…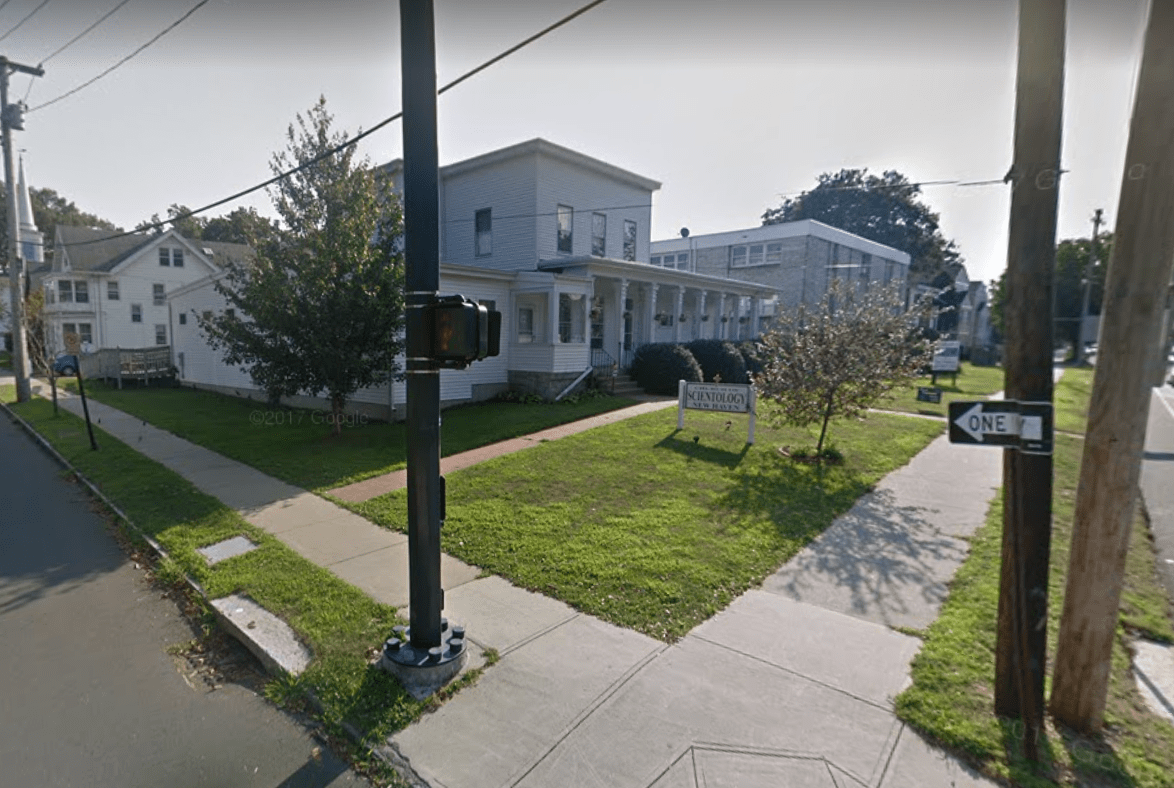 Flag is your future?
Oh, that's not good…
You are going to be feeling empty and overdressed.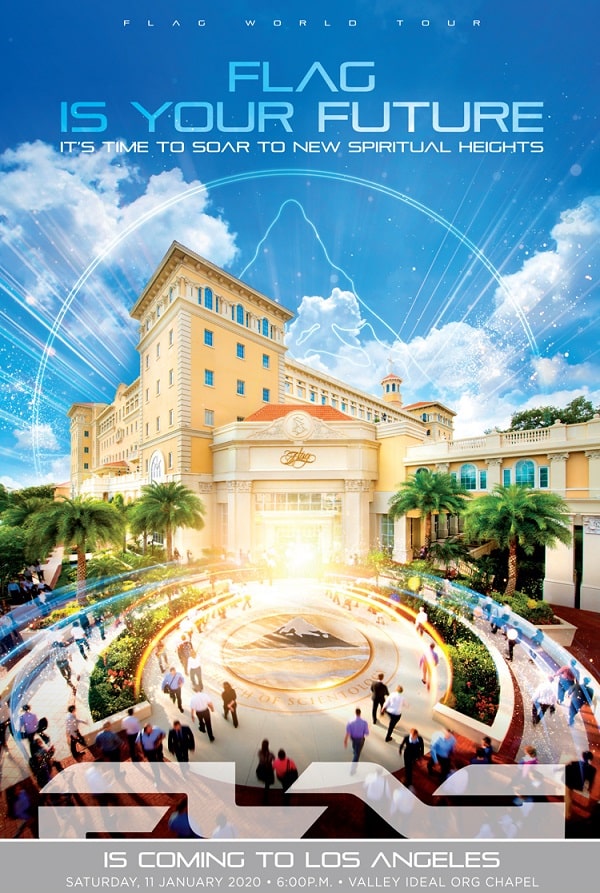 Opening with a capital "O"
They have attained "Affluence OT Committee hours" — give them an award!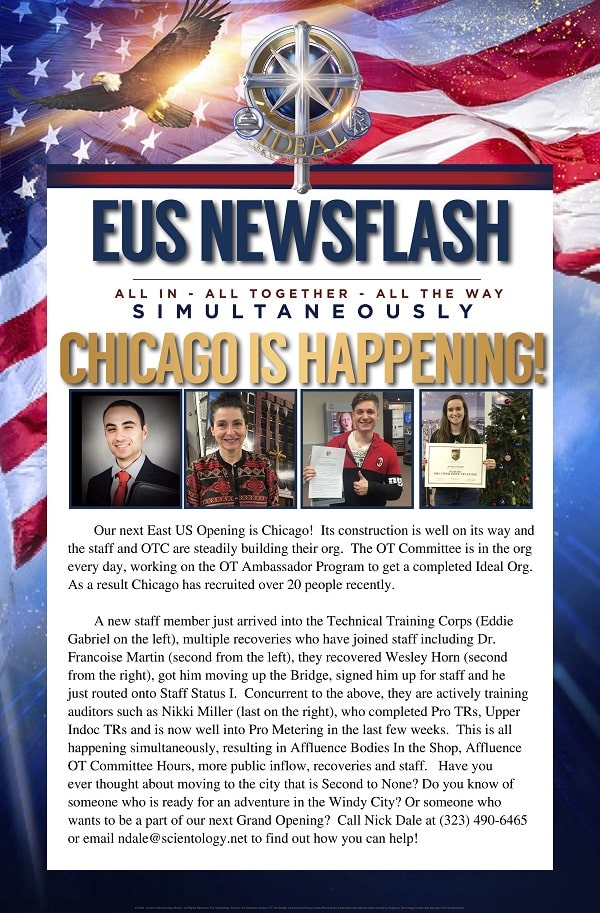 The next decade of expansion
Like the last one?
How many less missions are there in California in the last decade? There is one new (empty) org in Inglewood, but LA Day and Fdn combined into one SO Org — so in fact it's the same number of orgs.
Get a load of these speakers — none of them from California.
Tom Cummins has "Conquered Life" and Jim Bridgeforth is "Living on the tip of the spear"? Seriously? Must be painful.

Kiddie Corner
How tragic always
The Purif is suddenly popular again?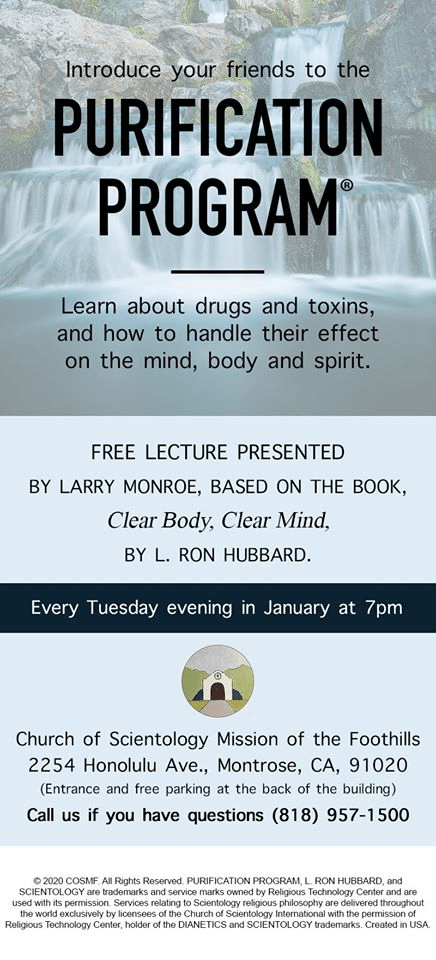 They had some trouble fitting in all the words
This Current Diffic is a serious problem for kids.
You will remember paying $75…
…to eat in an un-renovated POS mission.
Sizzler would be a better deal.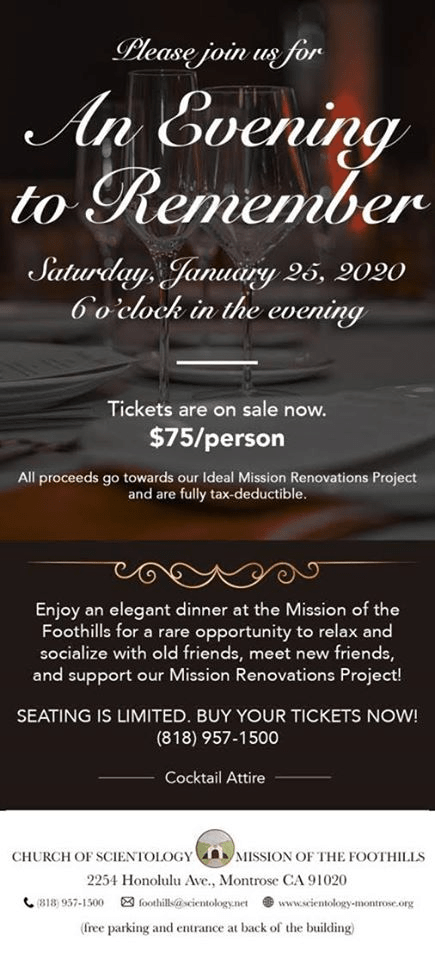 They're putting on events to try to get people in here too?
They don't even deliver services? Desperate to get their stat of "Bodies in the Shop" up anyway….
Assume the position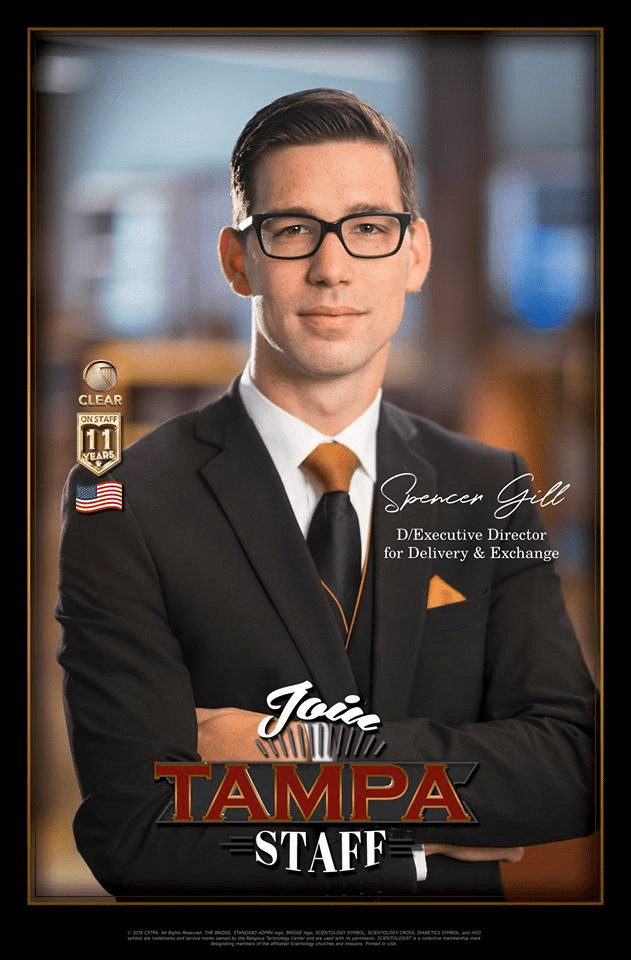 Sunldand
Whereever that is.
But they have an auditor, 2 supervisors and a Book 1 auditor.
And that is "blasting off"!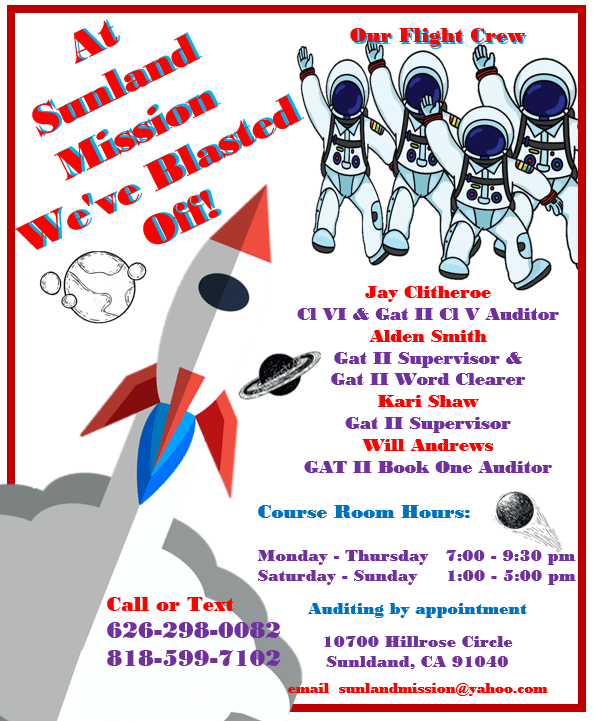 "I am not a crook"
Methinks you doth protest too much. Of course you went there because it was cheaper.
And old Joe Bueno, infamous LA Reg, was OT 5 and he got through Objectives again so he can be put back onto OT 5. And this is presented as a WIN?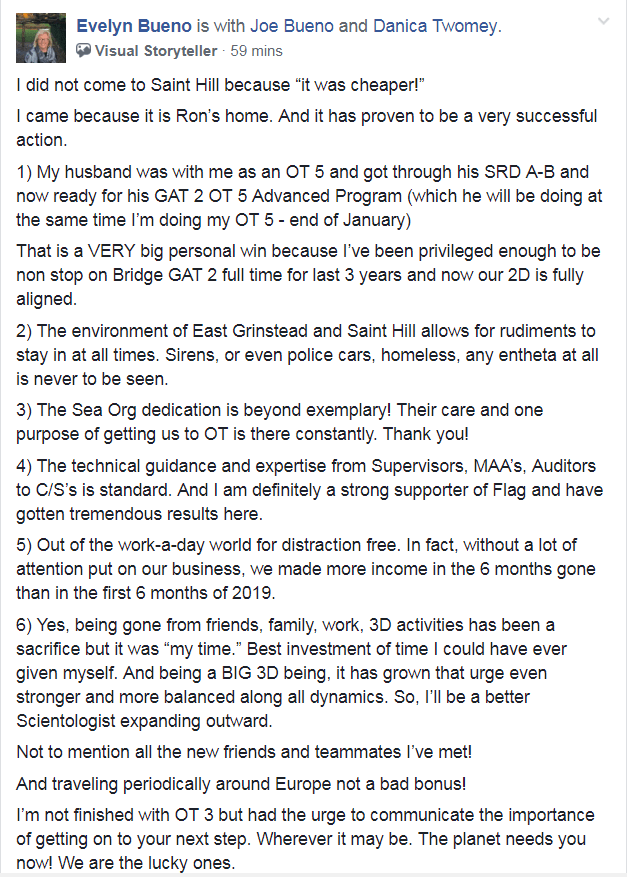 Another "I'm doing it again" success story
Why are they so happy to re-do things?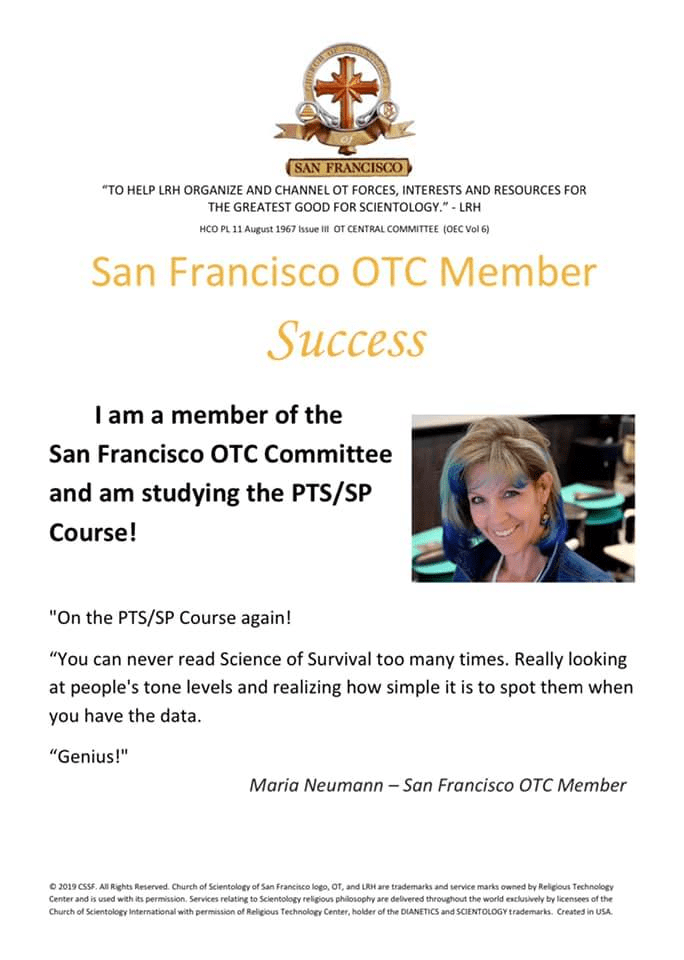 Yeah, fight back…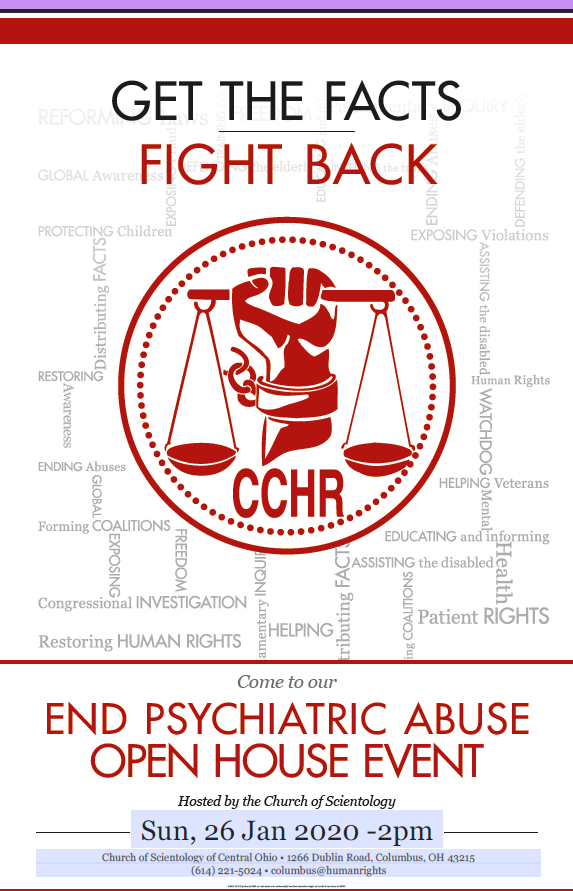 It's a fantasy world…
Plymouth is daydreaming again.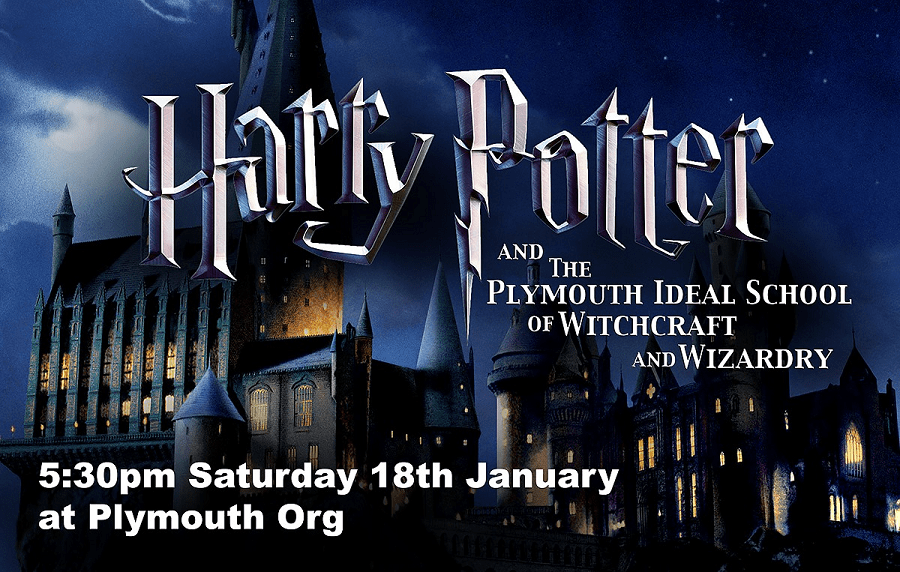 Sure to be absolutely history making
Learn how they're bringing the powerful social reform tech to OC….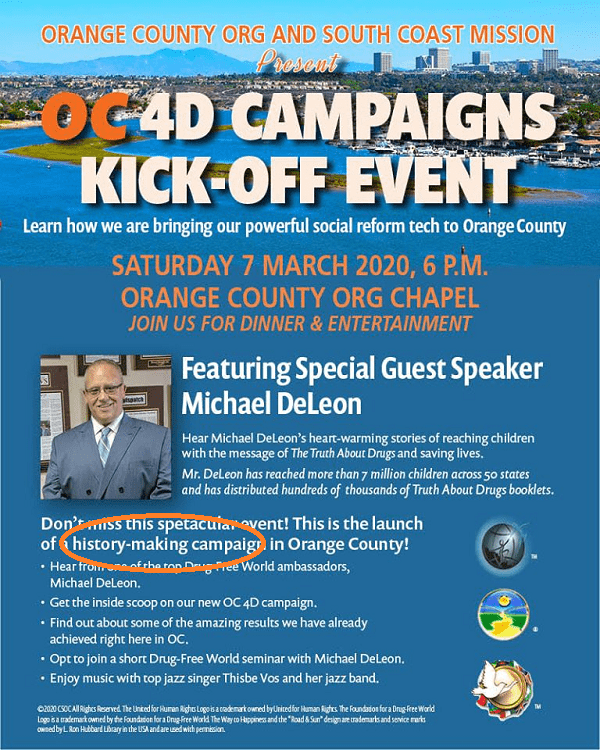 A "creative" public speaker?
Is that a good thing? Sounds like he would flunk his Leadership test. You are supposed to duplicate and apply the tech. Not be creative.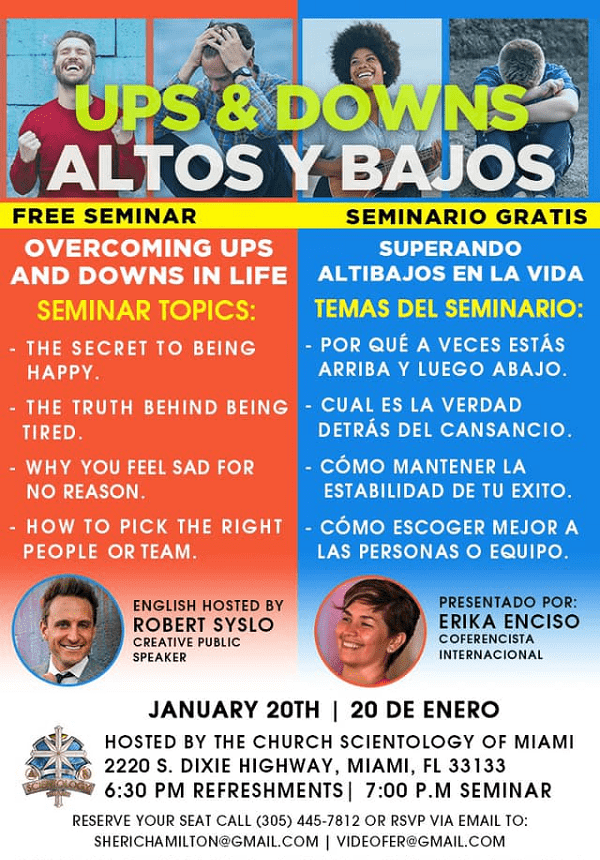 Here they are again
Tom Cummins and Rafferty — how come these guys are the head honchos of explaining to people why they need to get onto their OT levels rather than Flag tech terminals?
Because it's all about THE MONEY.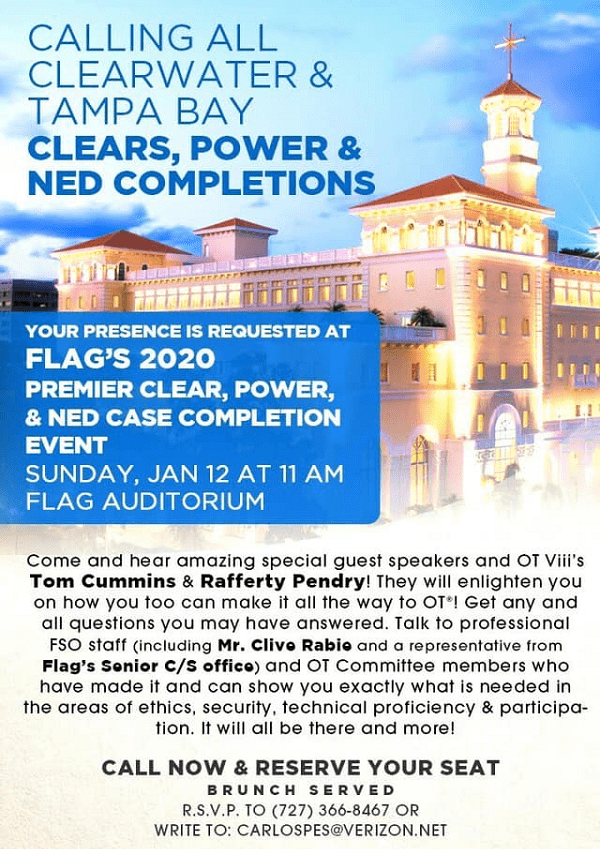 Book your couch?
OMG, they are getting ridiculous in their desperation to get anyone to stay there.
Bagged school lunches? Balloon Man. Two pool tables?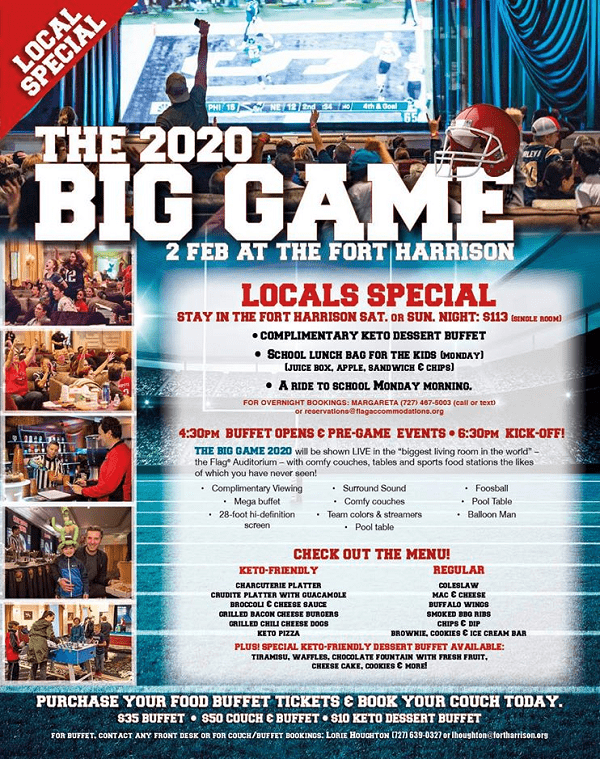 Did they steal this from Plymouth?
Lots of witchcraft happenning.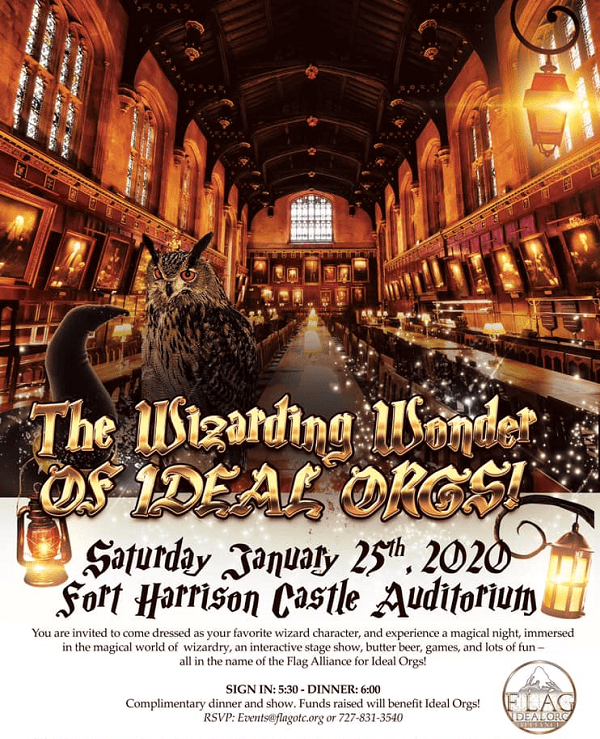 Michael DeLeon
Almost reaching Cristian Vargas and Rafferty status.
The Chan-man has been eclipsed.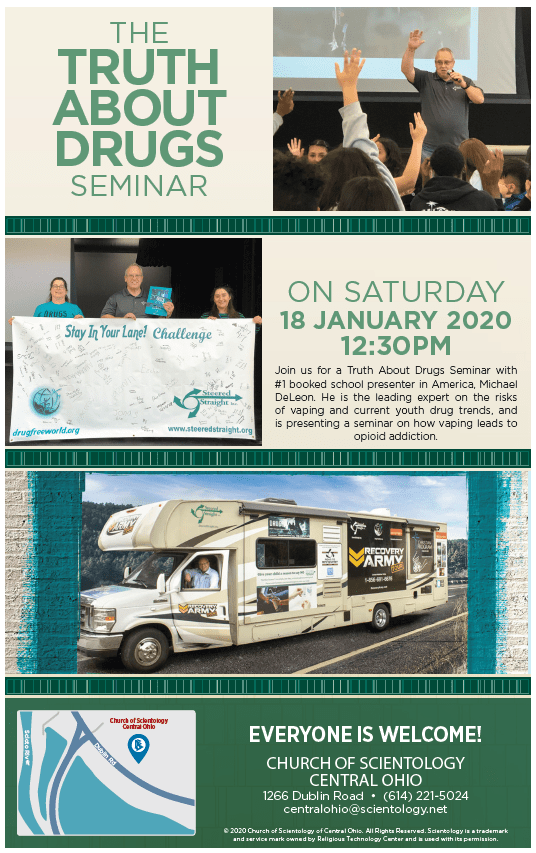 Bringing back the gray hairs
Like REALLY gray.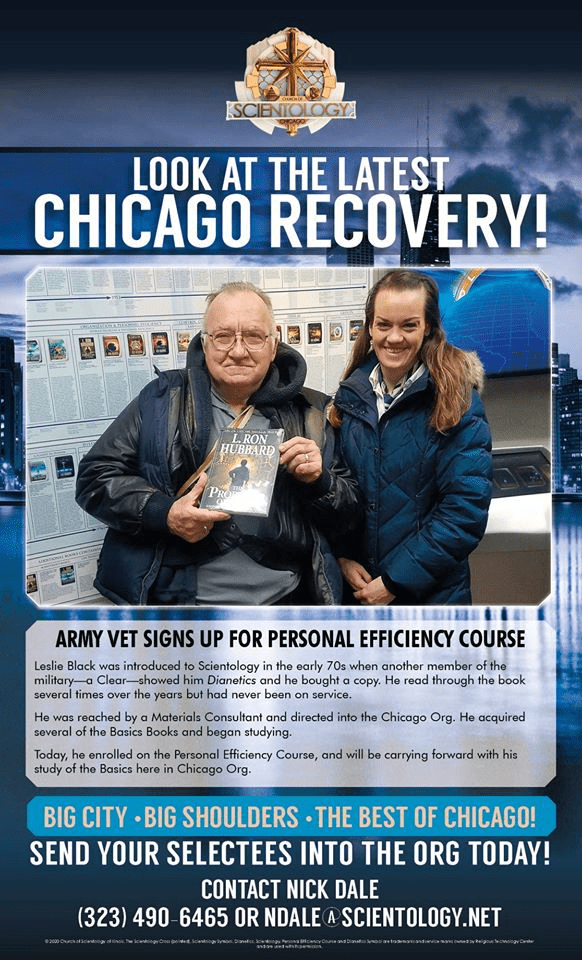 LRH's dream can be realized…
Which one?
Making all men my slaves?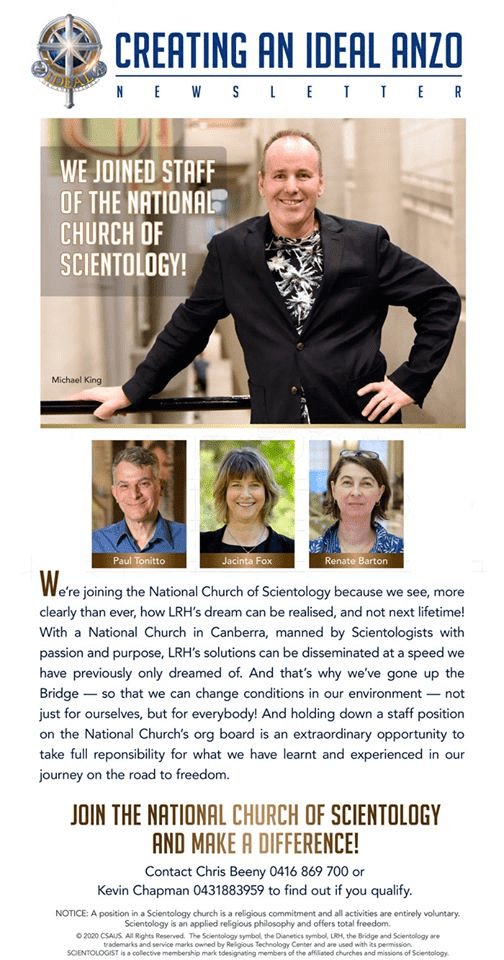 They don't even name their speakers
No creative speakers here.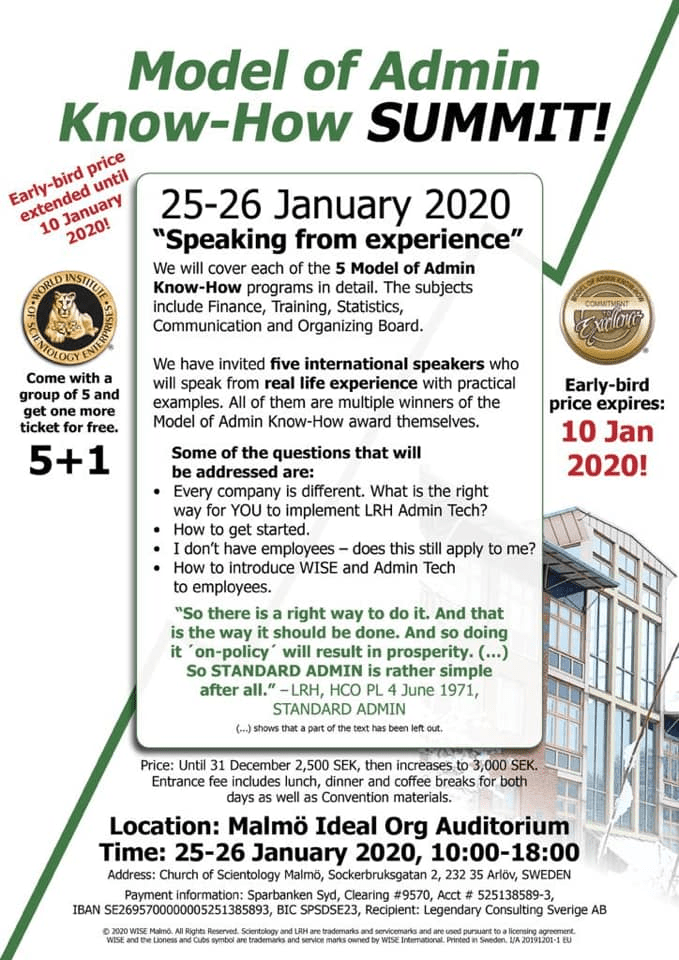 Really — Chinese New Year?
So many Chinese in the local Clearwater Community.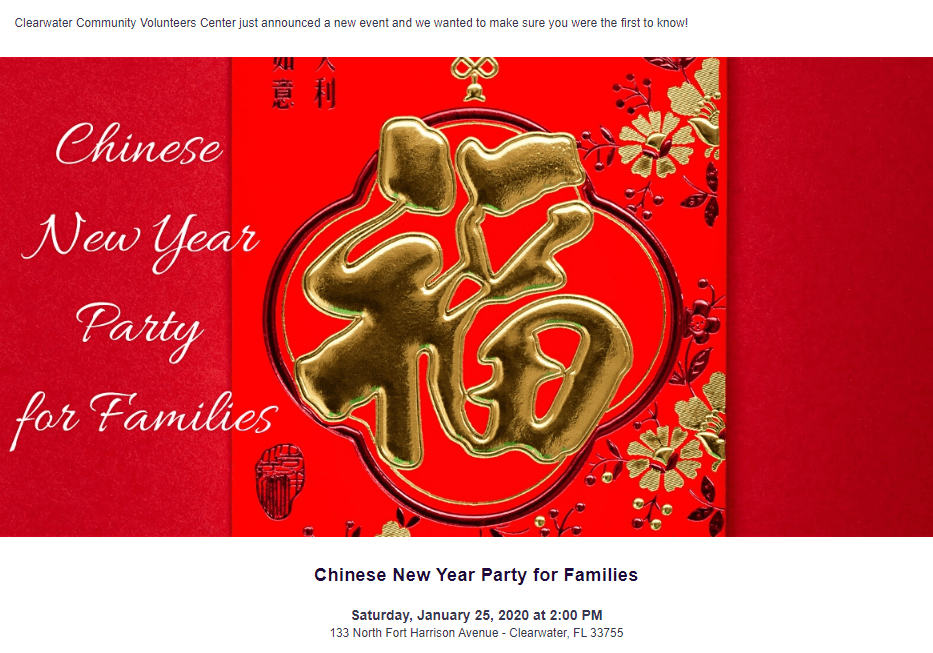 What are they doing in NY?
AOLA and ASHO are the advanced orgs for the US.
Scientology is cannibalizing itself.