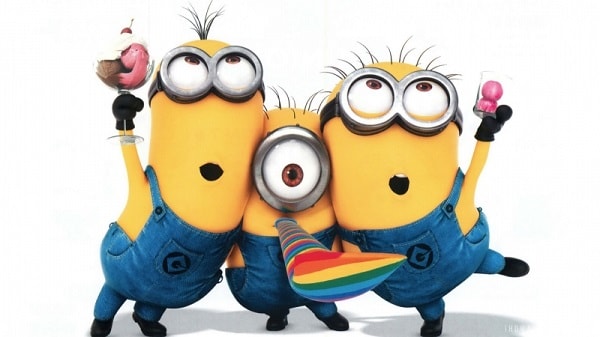 Flourish and Prosper?
Andres Rodriguez has been in the Sea Org forever. What does he know about flourishing and prospering?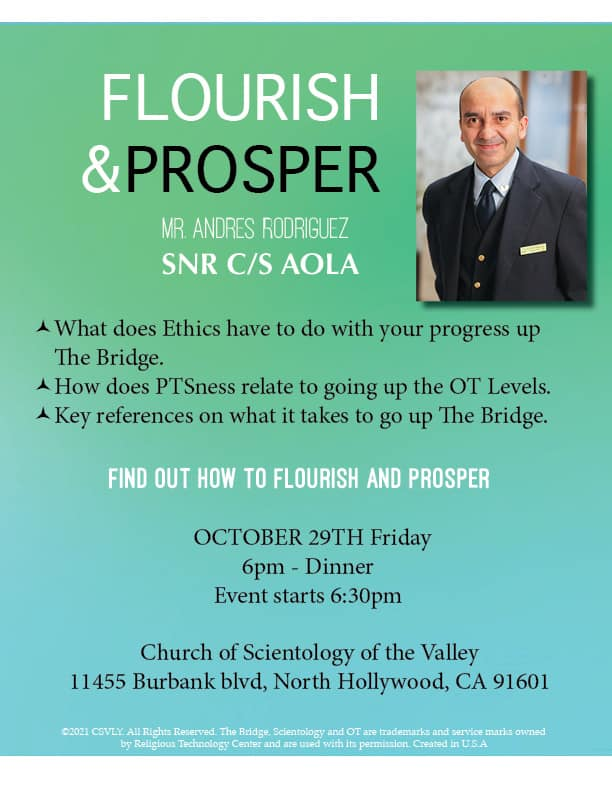 It's time for spiritual freedom…
And they have a "completion" — though not an OT level.
No doubt she got a bunch of sec checking.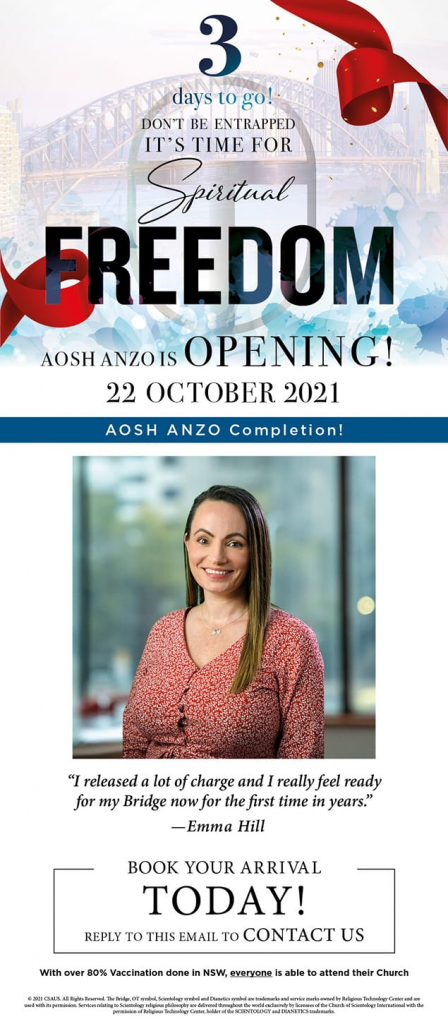 The Chan Man is Back….
Not sure he ever went anywhere.
You gotta hear his take on "solvent particles" — it's "Part 2." so tough if you missed part 1.
Is this a Chemistry lesson? Or perhaps he is teaching people how to open a cleaning business?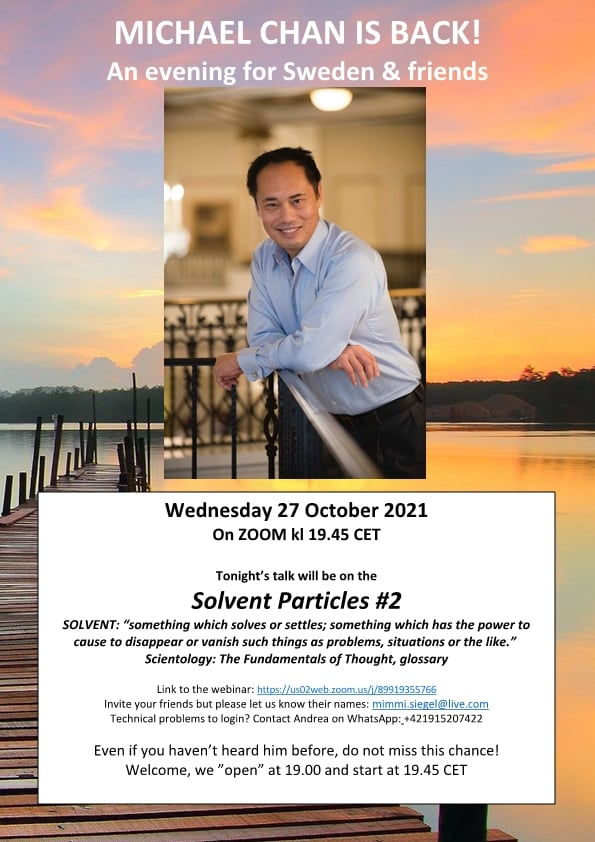 The Caped Crusader
Dr. Alex Alemis is a leader of what exactly?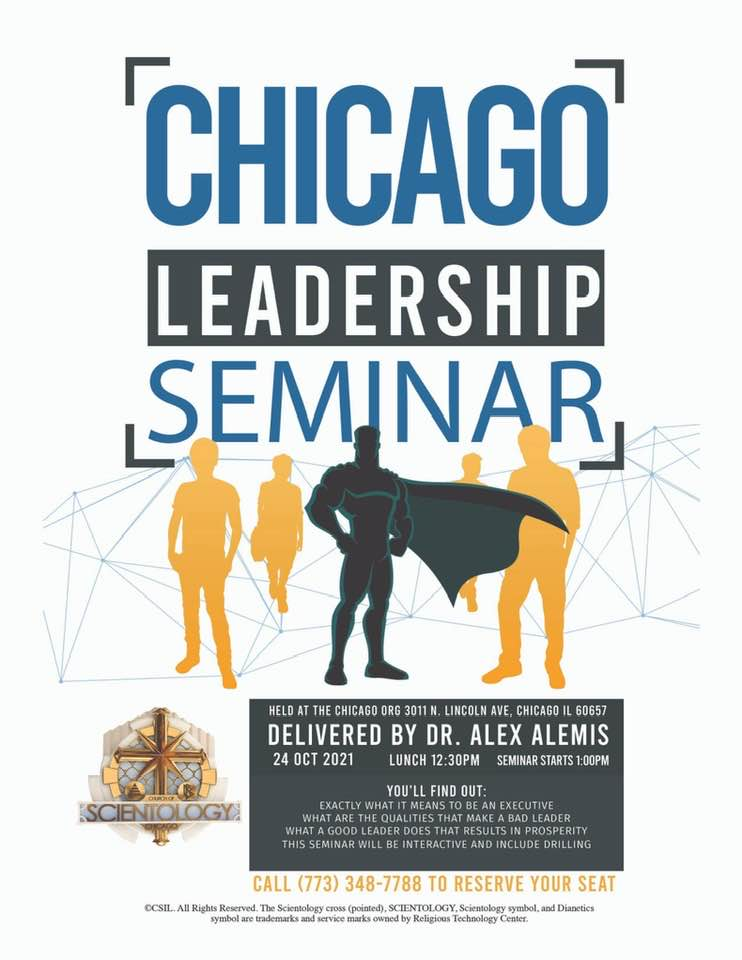 Chicago going all in…
The Chan Man IN PERSON!
How this guy manages to con all these orgs into promoting him so he can collect FSM Commissions is pretty amazing. Tells you what sort of Div 6 they have that they don't public lecturers that can do anything.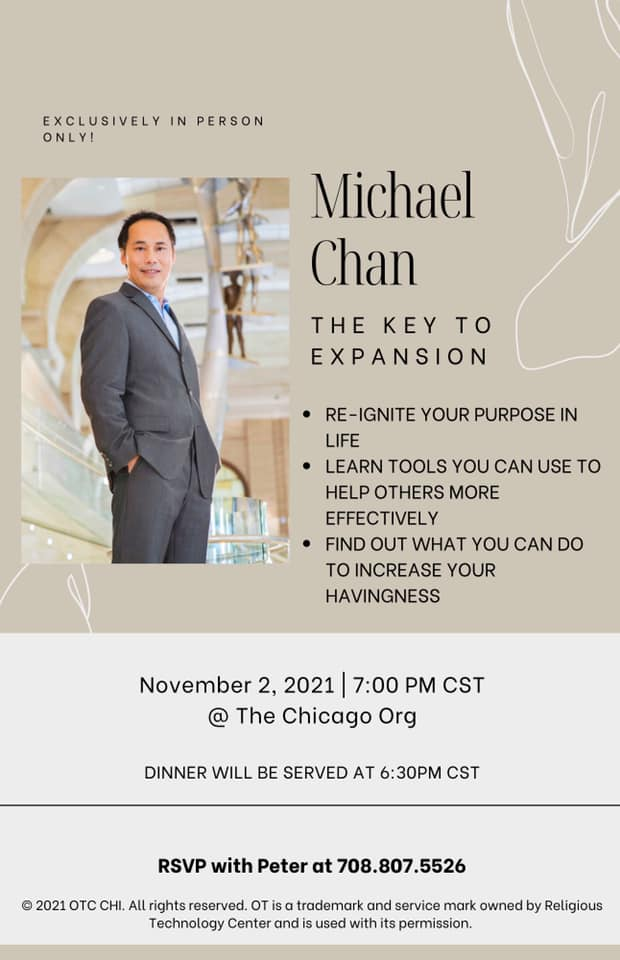 Freedom….
As long as you have the money to buy it.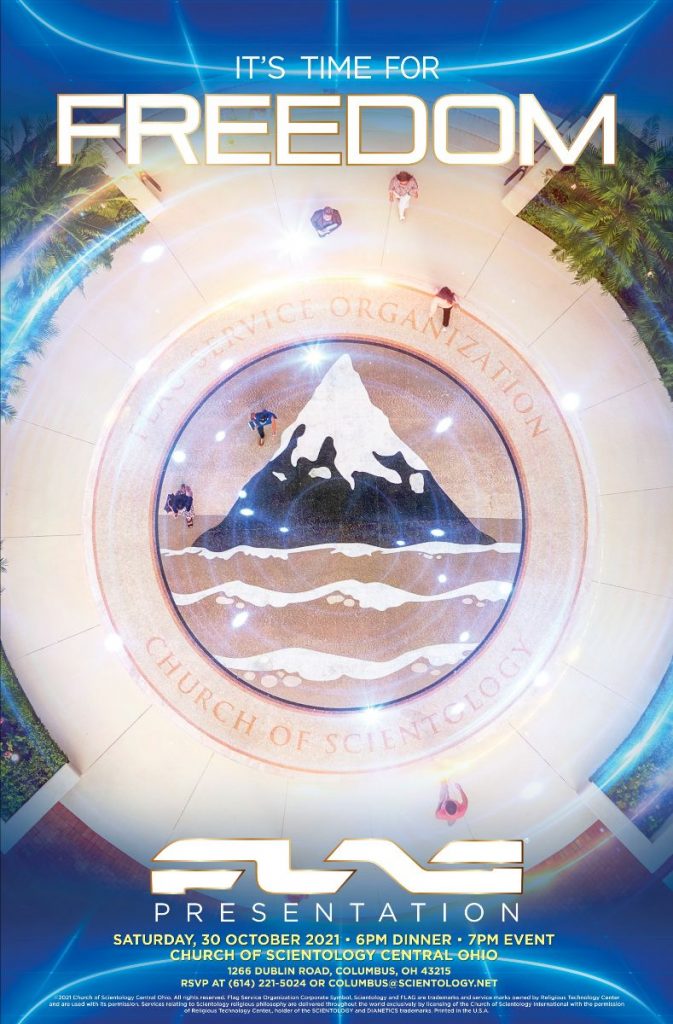 A "Hybrid Event Briefing"
All about how the world is ending. Just like in 1966?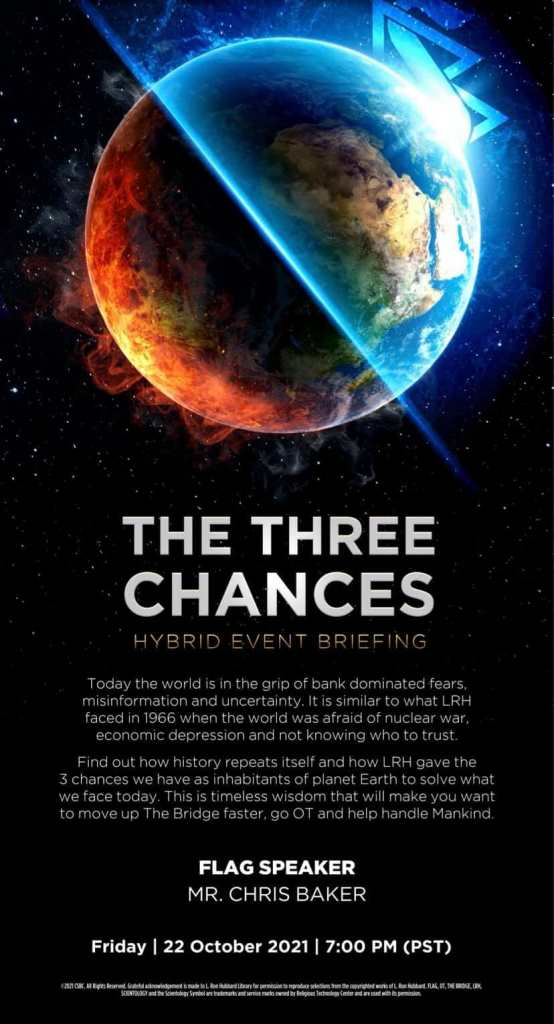 WISE "Ambassador"?
What is that?
And they say WISE is NOT designed to "bring people into scientology" — his claim to fame is that he "introduced 5,000 for Dianetics and Scientology."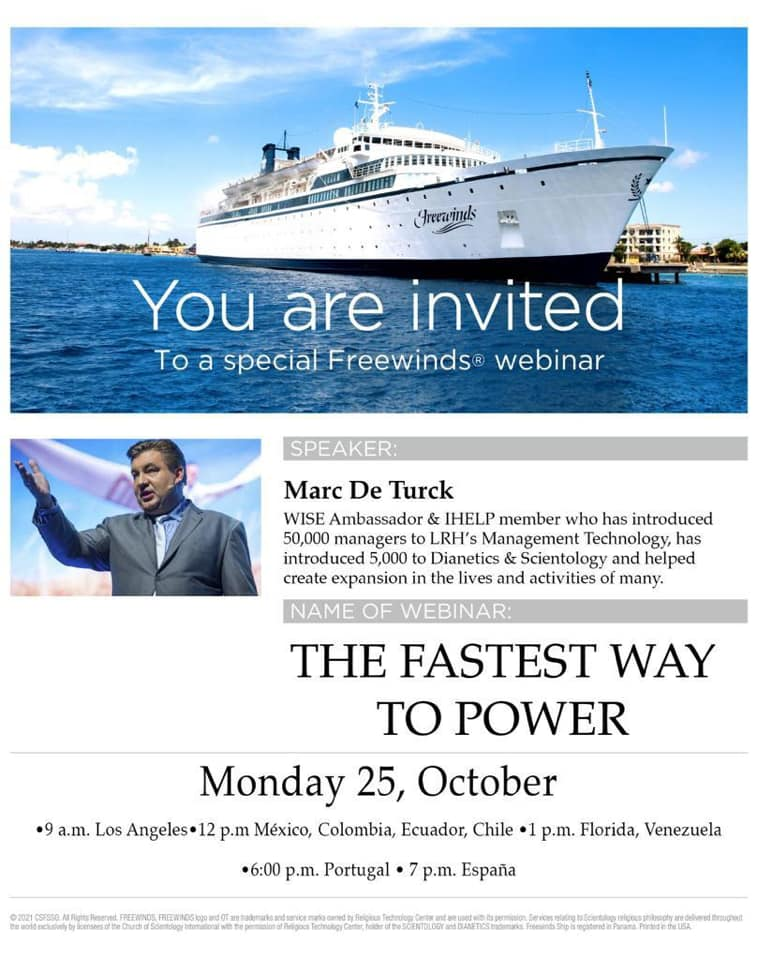 10th Anniversary
And the celebration is a "special graduation".
Then again, in 10 years they have accomplished not a thing. They have less staff and public than the day they opened. They have a building that is falling to pieces. And an ongoing lawsuit over the death of the samurai sword man….
But they are offering a "gourmet" Italian dinner.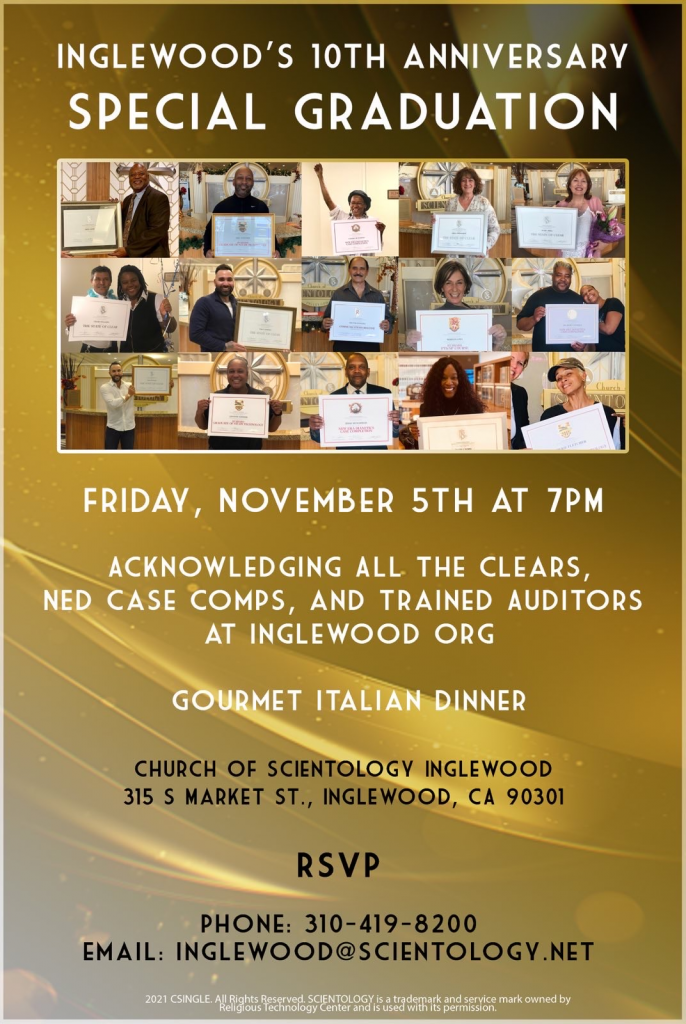 Powered by the Hubbard(r) Management System
And this is the best they can come up with?
If she is so good at social media how is it she only has 60k followers? That is a big success? I don't use any Hubbard(r) tech and I have more Twitter followers than her…
Maybe she could teach the org how to use social media? They are incredible inept.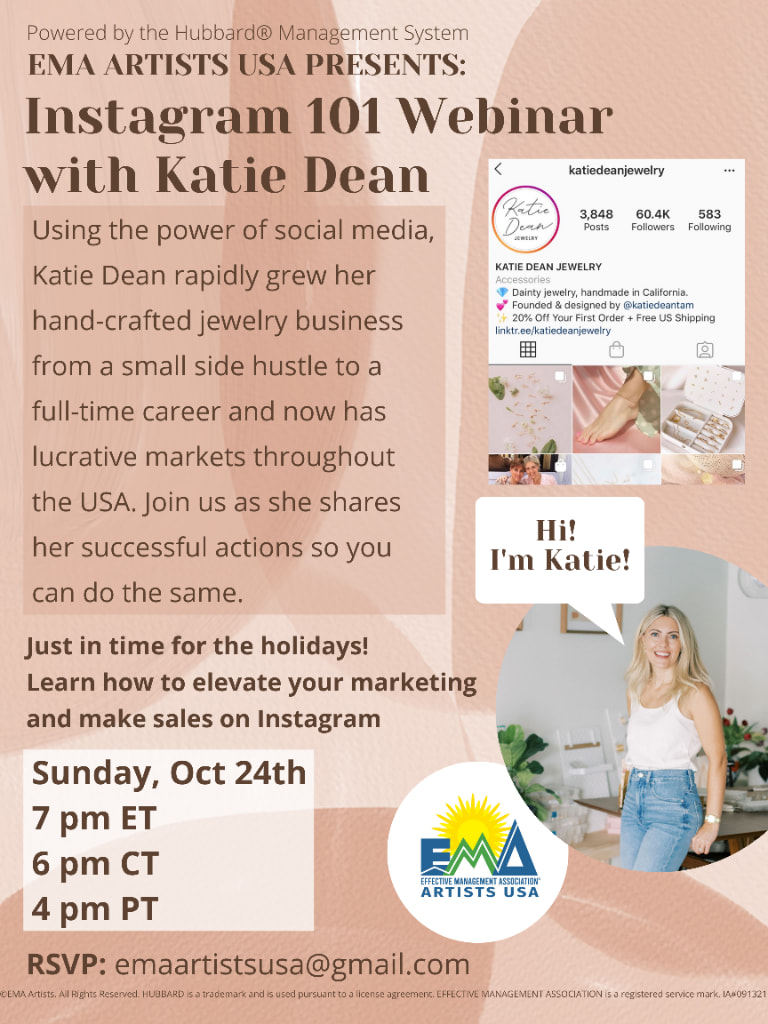 A bunch of kids!
CLO Africa is trying to recruit staff for Joburg North org.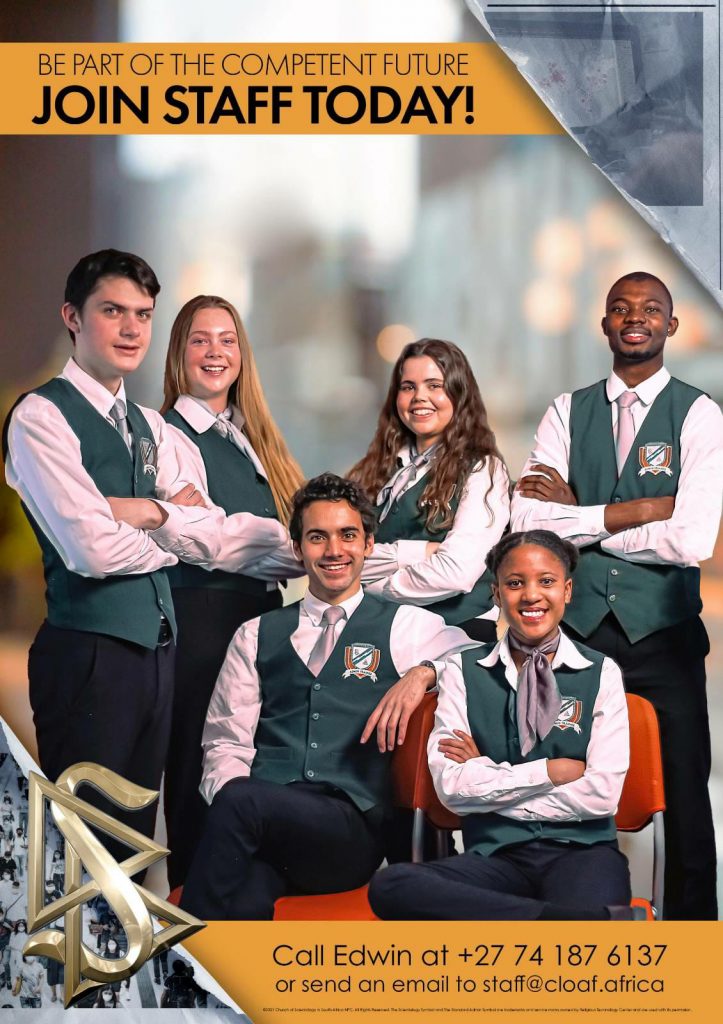 Graduation/IAS Event
They used to do these as separate things.
Either they can't get anyone to show up for Graduation, or they can't get anyone to show up for IAS events or both.
Pretty soon we will see Graduation/IAS/Ideal Org/Auditor's Day all combined into one event
Even then, I don't think anyone will show up unless they offer free food.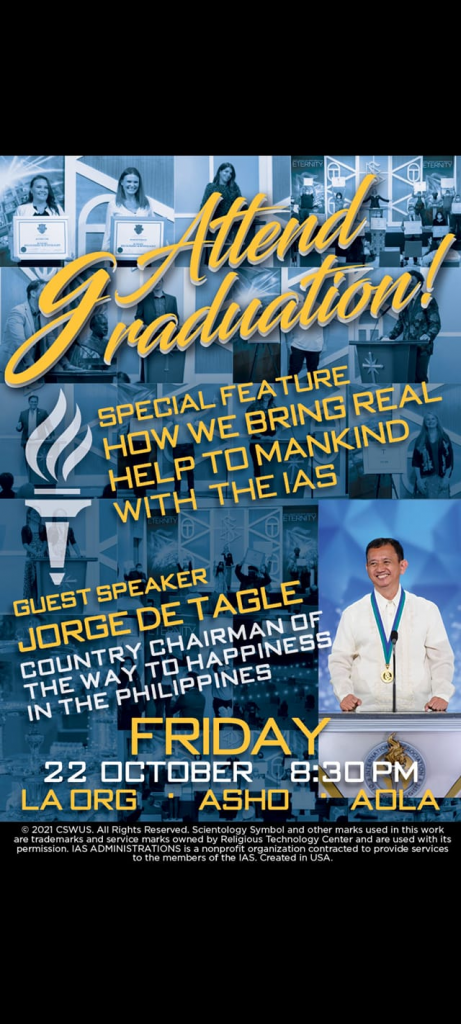 That's his "Game Face"
New Zealanders are so nice!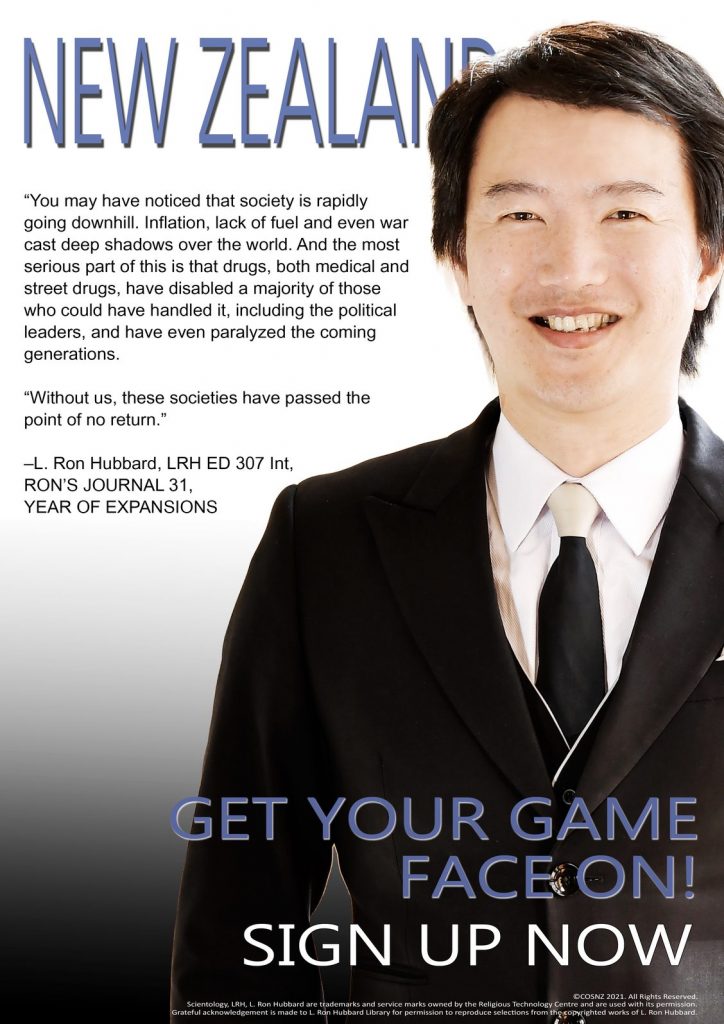 He's got the swagger…
Crossed arms.
A special signature just like Ron.
Gaudy pins and bracelet.
And absolutely no clue.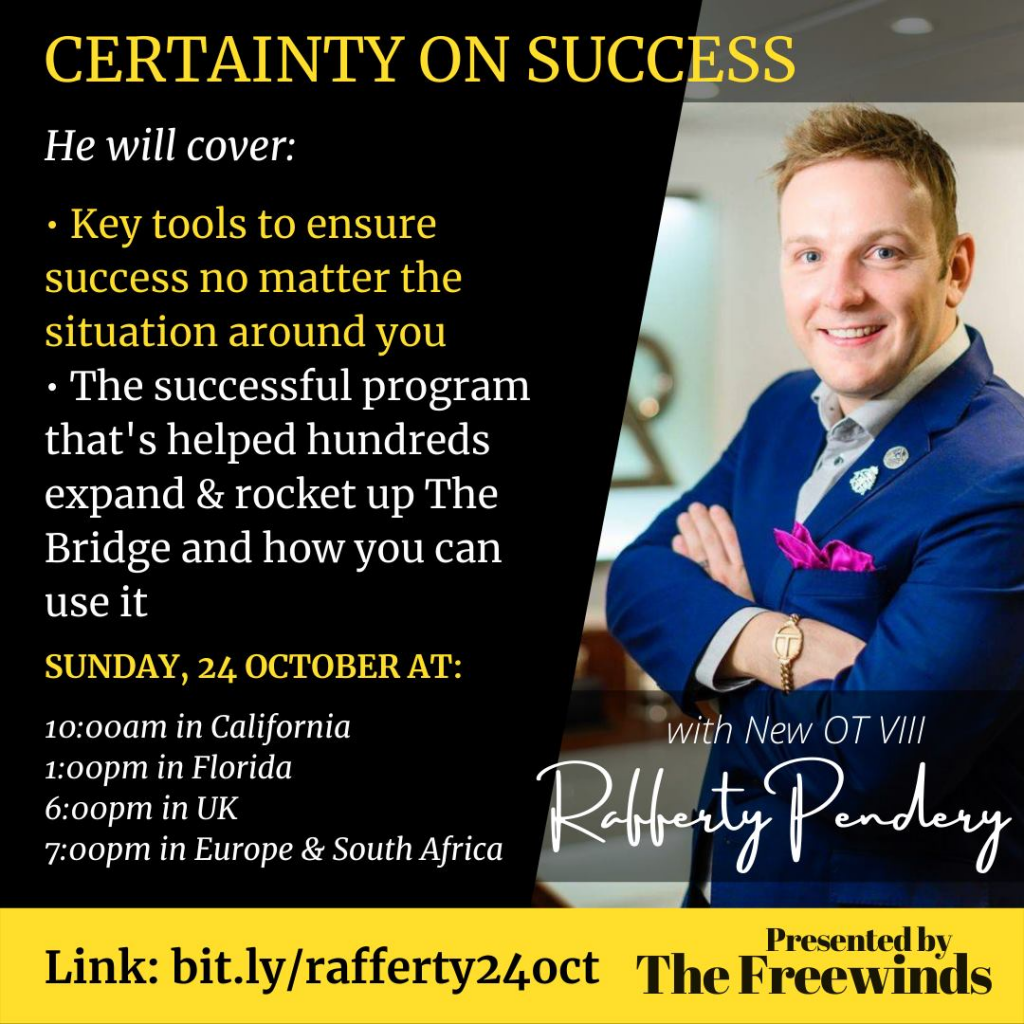 Gearing up to 40 books…
Means they are probably doing less than 5. But they are "thinking big."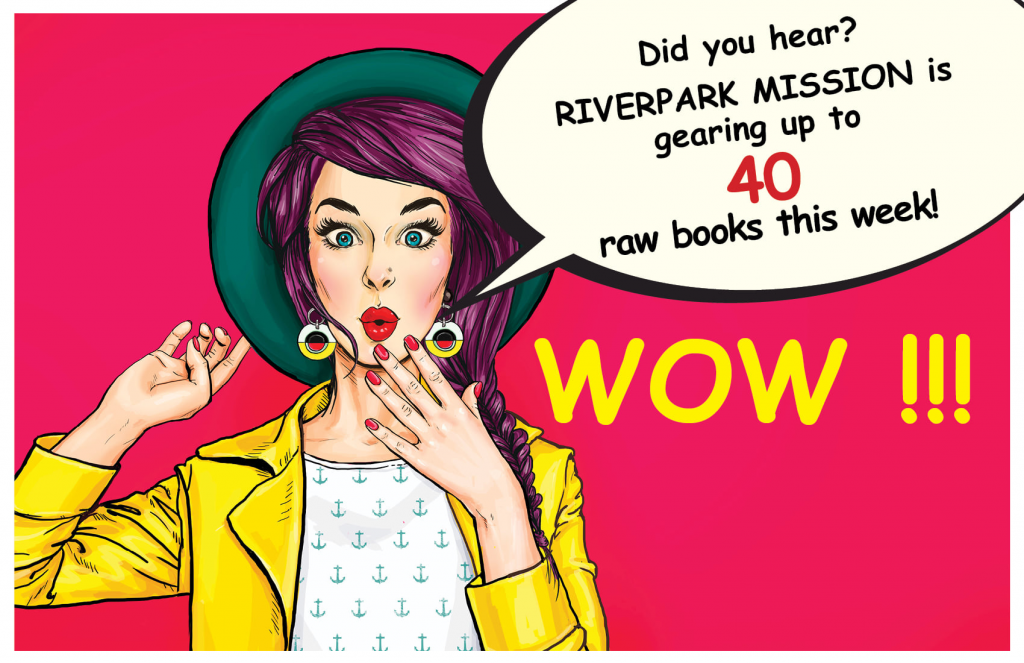 Halloween
Noon to 3pm?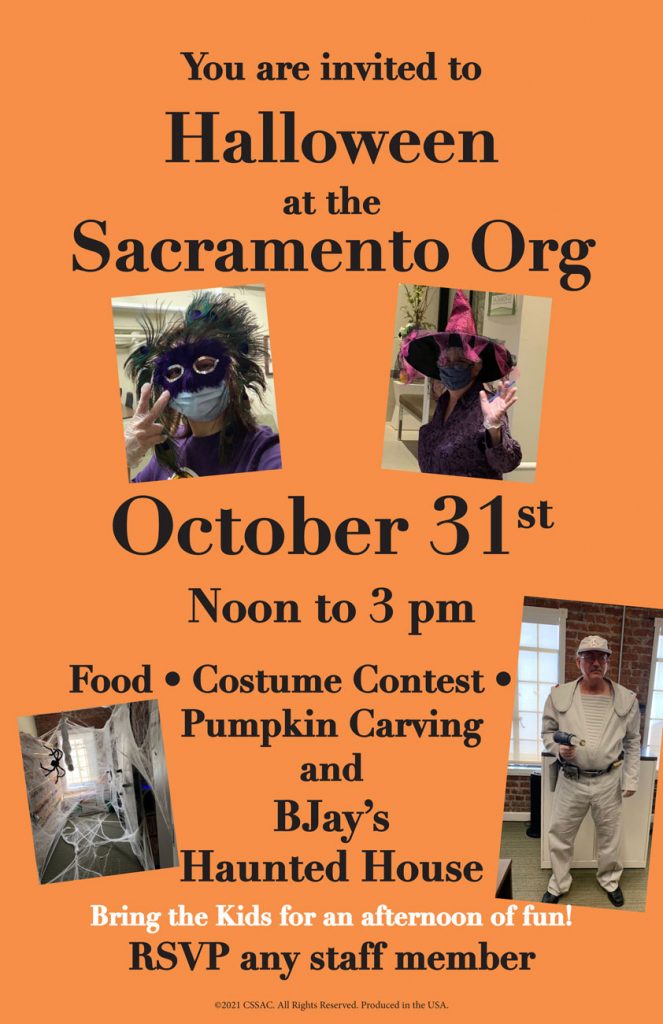 They come from everywhere
Except Africa.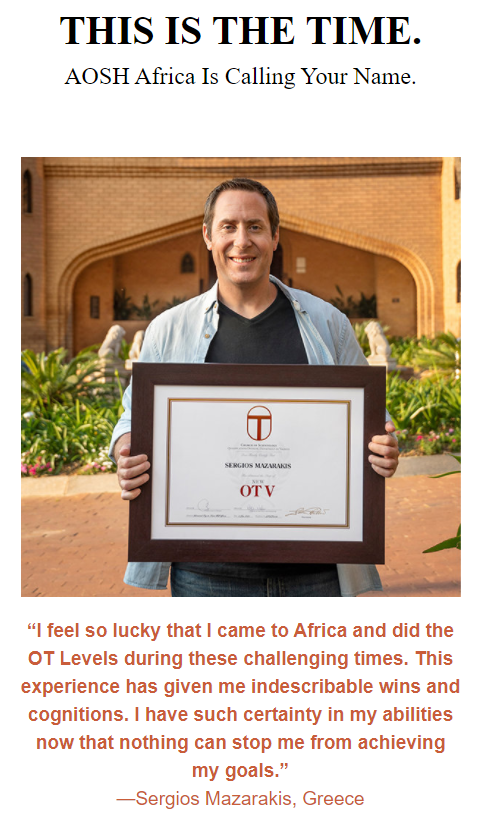 Graduation AND refreshments provided
See, they know what to promote. It's far more effective than "a special briefing about the IAS."
But you have to "reserve your seat" otherwise you might not get in… 🙂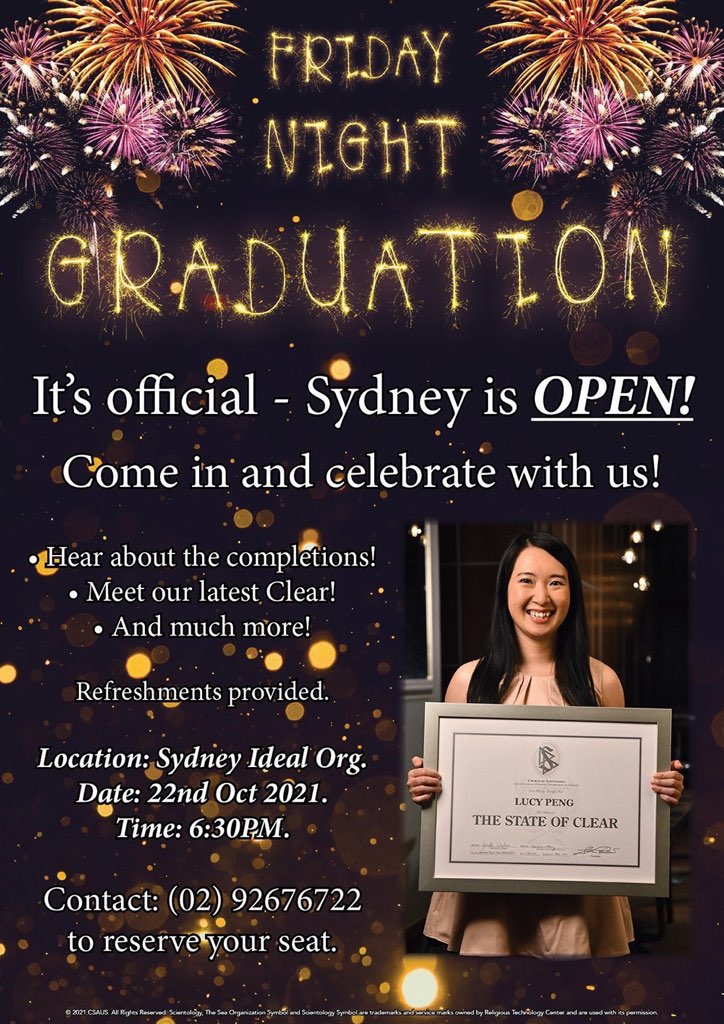 This is weird
Wonder if Pat is going to tell the story about the Ontario Provincial Police raid and prosecution and conviction of scientology in Toronto? It was a pretty big thing for her to overcome….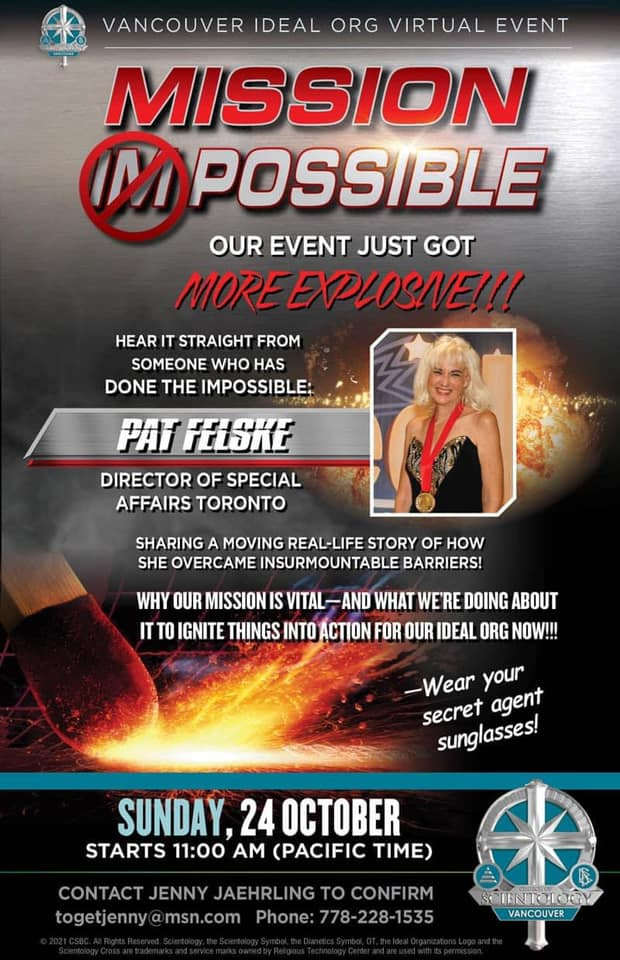 Another Noon to 3 Halloween bash
I guess they know nobody would come to the org during the evening….