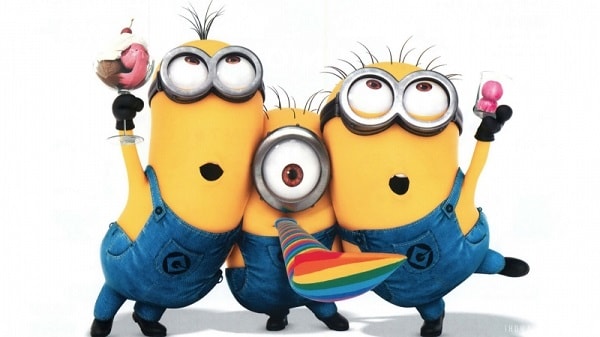 Things are a bit thin this week — they must have been all tuckered out from the LRH Birthday bash.
But then the new "Birthday Celebration" REPLAY announcements started rolling in. I guess the first time didn't get a big enough response and COB was not amused…
We also have some of the usual buffoonery…
This is Graduation?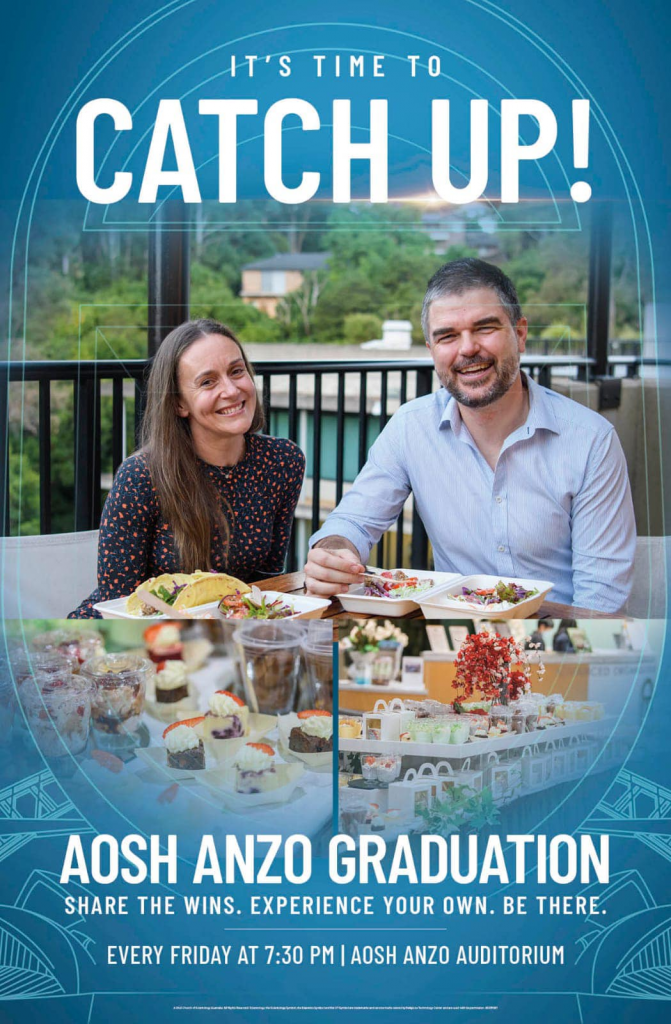 Gosh, no OEC? No Hubbard Management Tech? 
How can you expect to be hired by a scientologist?
How is it she is no longer the Field Control Secretary at the Mighty Miami Ideal Org?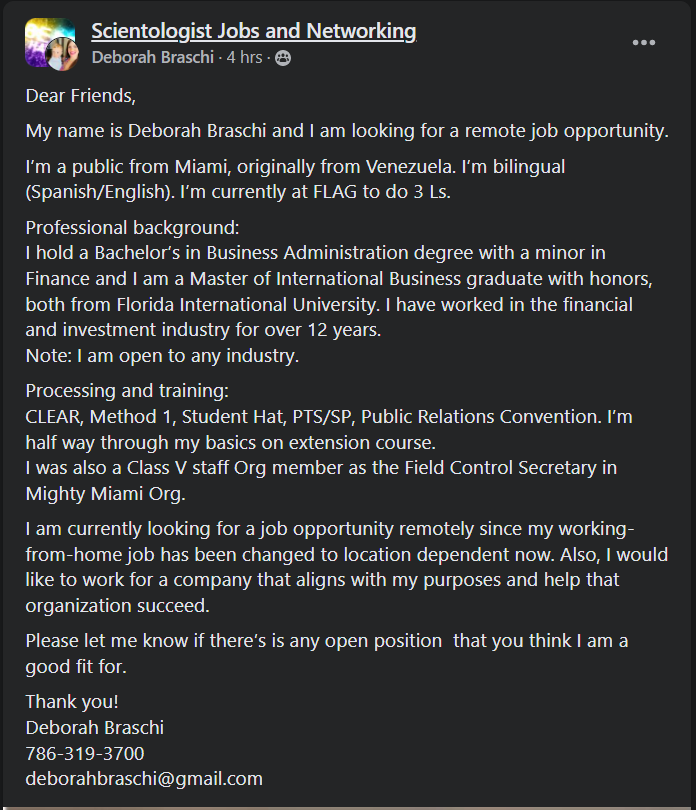 Kiddie Corner
Always makes me cringe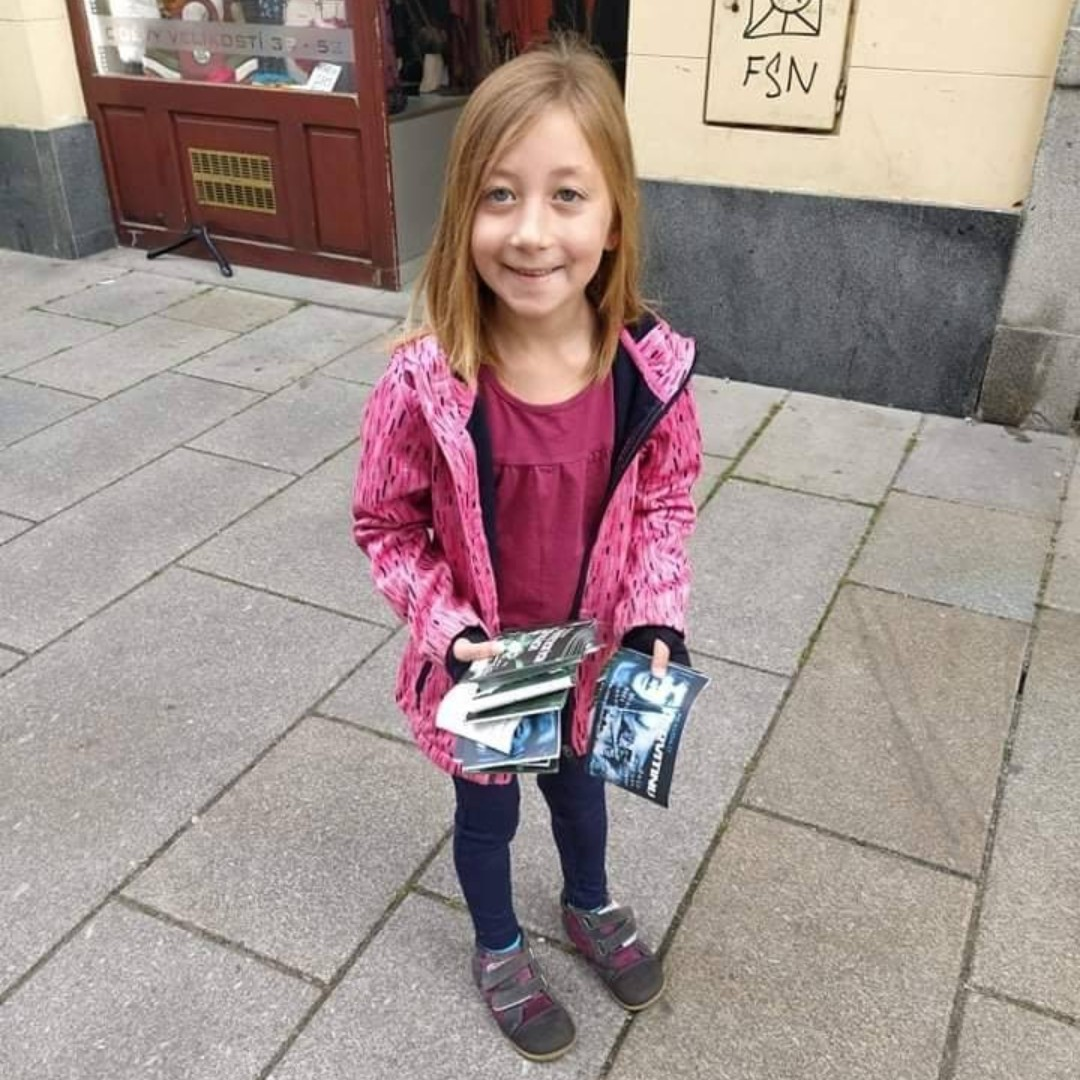 And more cringe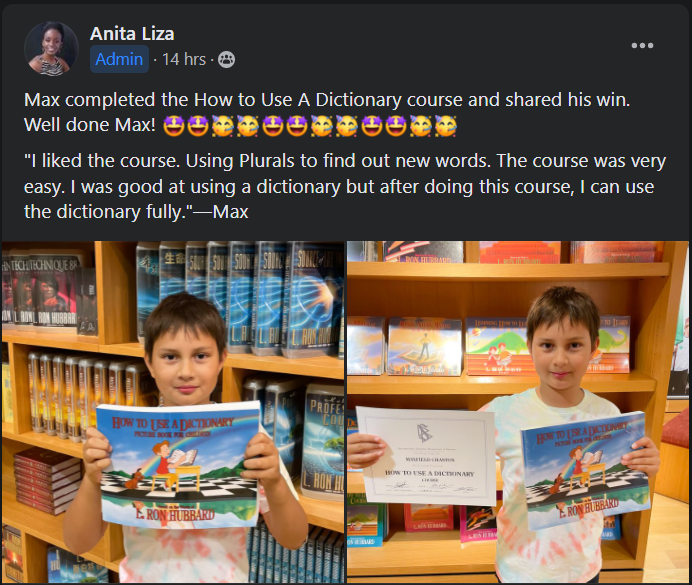 We came second…
Hard to tell if they are happy or sad. Happy I guess?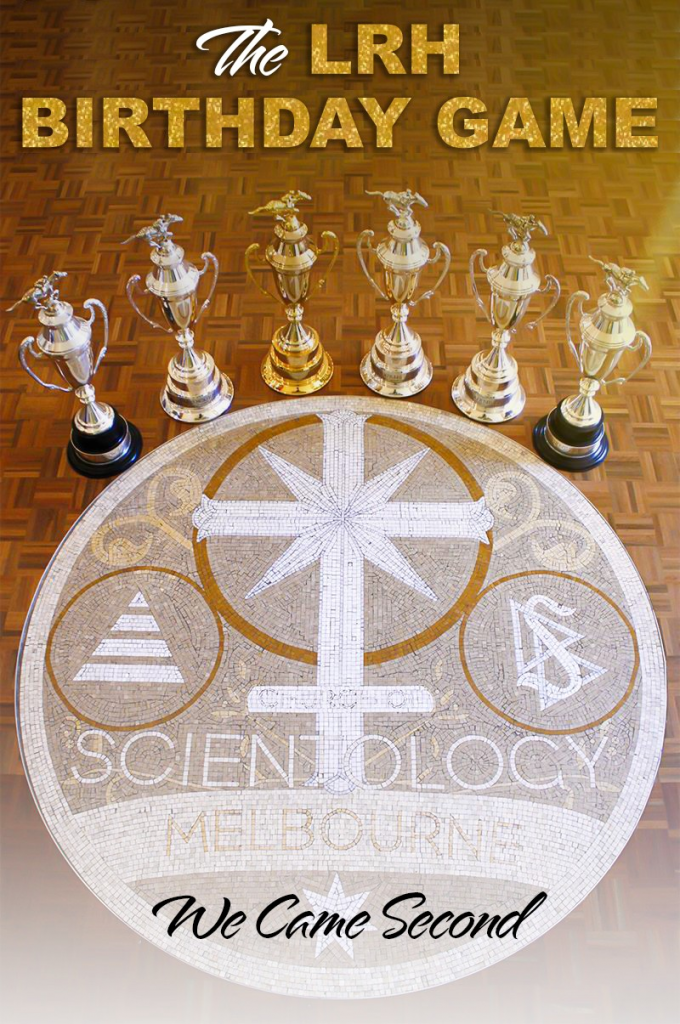 This was the first replay announcement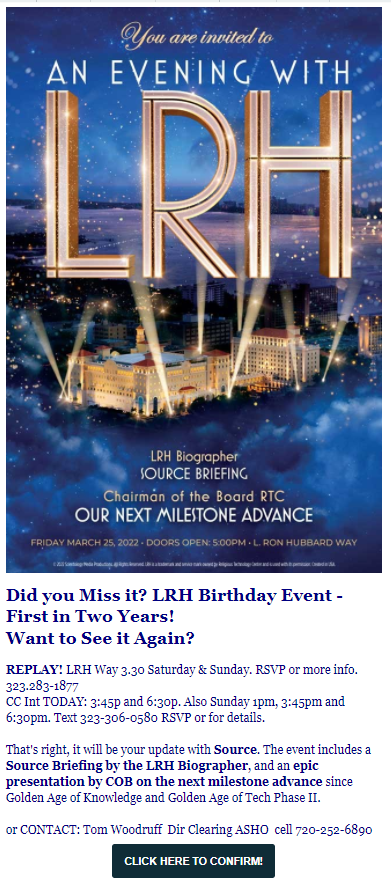 Then they upped the ante
Obviously COB was displeased so they ramped it up, including a bunch of absolute gibberish "successes" about the Golden Age of Admin and what it is "going to do."
AND, they are constructing a tent. So it MUST be important.
Meanwhile, "Excellence and Abundance"
Brought to you by the excellently abundant Michael Lewis who is apparently rolling in dough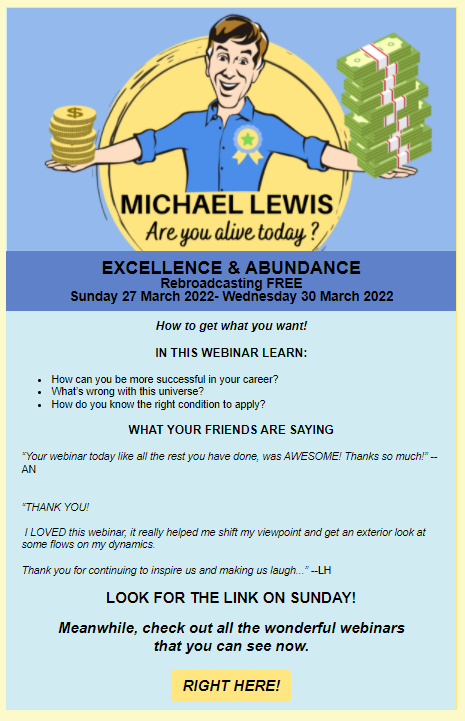 Not really funny
At least they are raising money for generators rather than Way to Happiness booklets…
Until you get to the end.
Then they start on the WTH bs and "training children."
And what is at 19 W 24th St — a Company called Transferwise, not WISE.
It's going down in history….
They're prospecting for your gold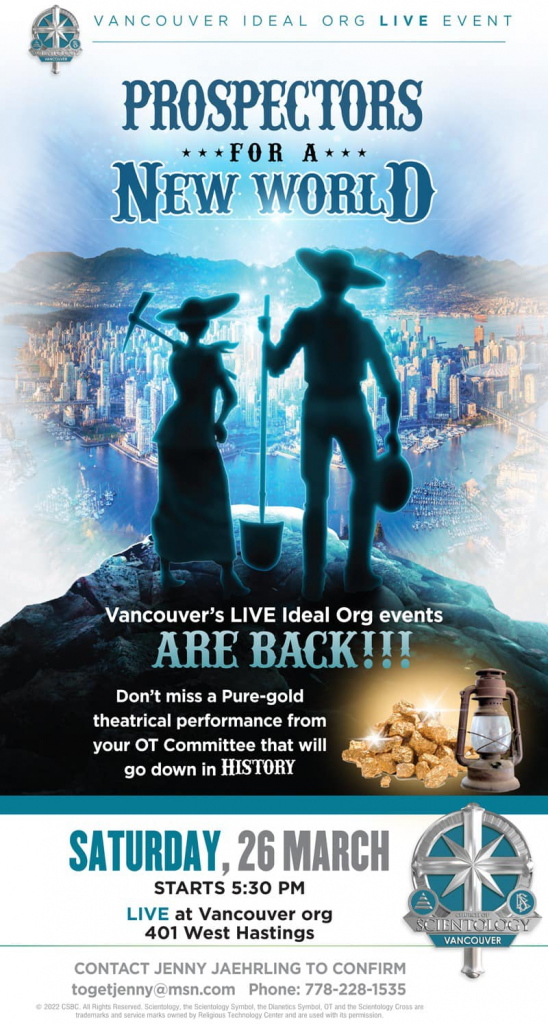 You have some surprises coming your way
Your "exciting future" is filled with a whole lot more BT's and clusters
For ANZO?
Not for any org?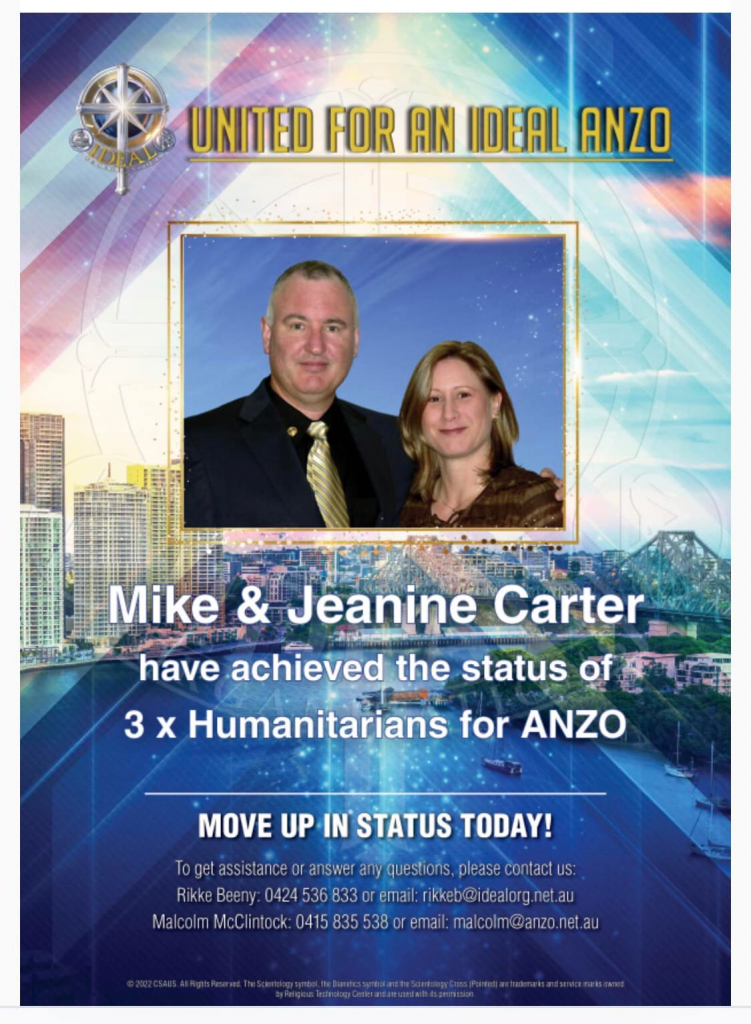 CC Int is missing the Source boat
Listing 111 ice cream toppings instead of talking about the amazing COB Golden Age of Admin or Ron's incredible life of lies?
Some heads will roll….