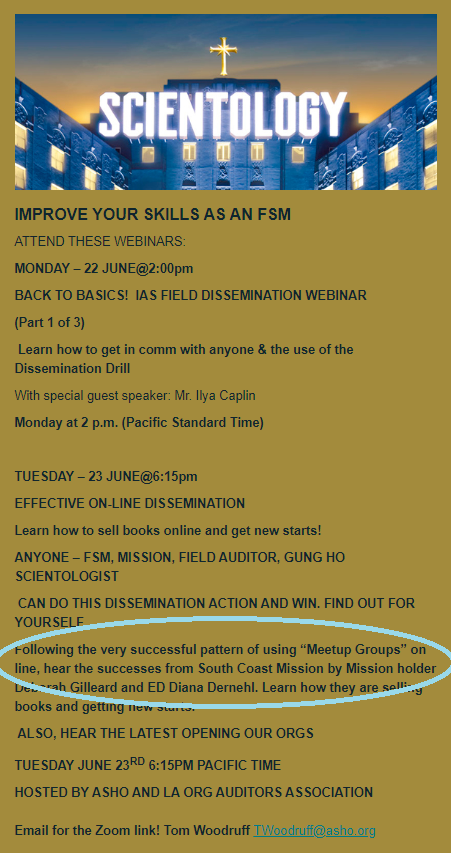 Apparently this is the latest "successful pattern" for finding people who can be lured into scientology.
The South Coast Mission — one of the best missions on earth according to scientology, is apparently trolling on line "Meetup Groups" to find suckers who can have their "ruin" found and then be offered some scientology service to "help with that."
This is the modern day version of "Flirty Fishing".
Interesting that the person organizing this Zoom meeting is Tom Woodruff, disgraced former International Finance Director of CSI. This guy once controlled the money of scientology (at the whim of David Miscavige of course). Now he is organizing Zoom meetings for a mission. Like the Class XIII bus drivers that came up the other day, the number of former executives that have been blackballed and designated "DB's" is quite remarkable. I guess the tech doesn't work so well on scientology executives. While scientology claims to raise IQ, cure disease, make you brighter and happier, it apparently cannot cure scientology executives of their DBness.