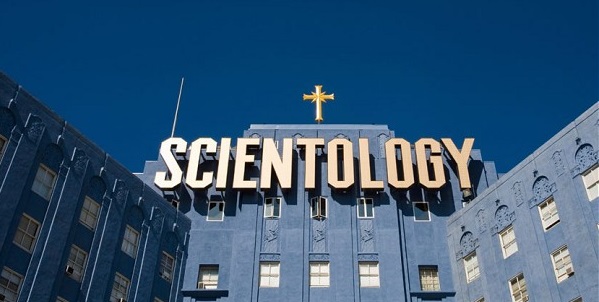 Saturday is Terra Cognita day!
If religion was the opiate of the people as Marx and my parents used to tell me, how in the hell did the latter's offspring get involved in Scientology?
Religion…Or Not
I didn't know Scientology was a religion until well into my HQS course (Hubbard Qualified Scientologist course). And even then, I didn't accept that it was a bona fide religious entity but more of a new-age, self-help type of outfit. Werner Erhard and EST had set up shop locally, Moonies and Buddhists were common sights at airports, and yes, the field of psychology had become the lifeblood of American mental health.
If people wanted to call Scientology a religion, so be it. I didn't care. I just wanted to handle my life and go Clear.
The Lure
What attracted me to Scientology and Dianetics—I had no idea what the difference was—was its hands-on approach in handling the human condition. LRH had created specific courses chock full of practical exercises designed to strip away my hang-ups and make me a better human being. Auditing rundowns addressed those very areas of my life where I was deficient.
I loved the practical aspect. I embraced the TR's. I fully accepted the idea of using the e-meter—that marvel of modern engineering—to help locate those buried incidents screwing with my mind. I appreciated how LRH had expedited the whole auditing process by writing lists to reach the core of my troubles. I loved his administrative technology and how he'd created a vast organization to "clear the planet." The man was the ultimate humanitarian!
Shortly, I learned that the reactive mind wasn't the only thing holding me back. The subject of ethics convinced me I'd go free if I just refrained from committing all those niggling daily infractions. A lifetime of overts and withholds had driven me deeper and deeper into myself, depriving me of my inherent powers and ability. These transgressions had created the walls between myself, others and life. Writing up all these overts and withholds—getting off my O/Ws—and applying the Conditions would grease the wheels to going up the Bridge. To Total Freedom! Disconnecting from the suppressive persons in my life would hasten the journey. I couldn't wait to "wash my hands," and go free.
Da Bridge and Mountain Tops
Ron had achieved what no other man had ever done before: mapped the "way out." Not only had he figured out how to handle what was ruining my life, he'd crafted specific auditing levels that addressed those problems inherent to all human beings.
One had only to cross LRH's straightforward Bridge to Spiritual Freedom to achieve immortality. I didn't need to shave my head and wear a robe, retire to a mountain top for the next fifty years, or earn a degree in psychology. Lying on a couch next to some bespectacled man or woman my parent's age while divulging my innermost sexual secrets/fantasies didn't appeal to me, either. Co-auditing with someone who wore bellbottoms like myself seemed like the way to go.
Scientology was different from all the other religions with which I was somewhat familiar. I'd never subscribed to listening to some old white guy pontificate for hours every Saturday or Sunday morning on how to lead a moral life. As far as I was concerned, "those that didn't play the game, shouldn't make the rules."
All religious texts contained kernels of truth but none came close to making total sense, much less, containing the "tech" to handle my "case." Outlandish stories of creation and omnipotent beings had me smirking and shaking my head. If God existed, why hadn't he lent a hand to mankind of late? Or at least published a revised edition of the Bible or Koran so we could understand what he was talking about without having to wade through and interpret two thousand-year-old parables. Was the guy on vacation? Praying for absolution to some quasi-deity every night before I went to bed wasn't gonna happen.
Ron and Sig
Dianetics was more aligned with Freud and conventional psychology than with any other religious therapy I'd encountered—more so than Hubbard or his followers would ever care to admit. A "reactive mind" jammed full of pain, loss, and unconsciousness was responsible for all my problems. I fully embraced the idea that these hidden traumas were the cause of my failings.
The Comm Course was exhilarating. The Tone Scale made me view people in a new context. The ARC triangle fit nicely inside my personal paradigm. I sensed the power and ability inside me waiting to be released. Dianetics and the Grades would snap the ball and chain holding me back and make me Me! Ron had mapped out the route and paved the way.
And since the Wall of Fire and OT Levels were confidential to newbies like myself, I wouldn't have to reconcile their wild concepts with the real world for years to come—not until I was hooked, line and sinker, to church doctrine.
Last Words
I don't know if LRH designed Scientology specifically to dupe people into handing over their money or whether he believed he was really saving the planet. Probably some kind of combination. Manic-depressive/bi-polar/Dr. Jekel-Mr. Hyde-type personalities tend to follow these sorts of patterns. I just know he was a good fisherman. And that religion really is addictive.
Still not Declared,
Terra Cognita