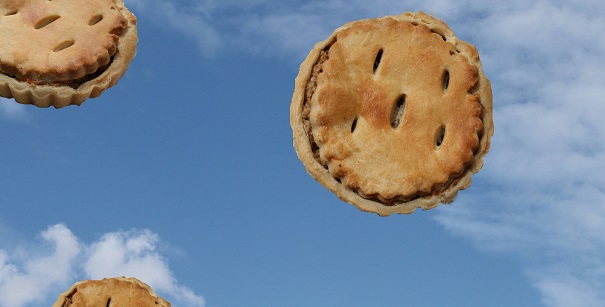 This is a sad admission of the reality of working in a scientology org.
This "ideal Org" ED is feasting on pie in the sky and trying to convince everyone not only how good it tastes, but how wonderfully nutritious it is too.
After FORTY YEARS they are no closer to achieving a stable income for staff (which was a KEY criteria of "SH Size" according to L. Ron Hubbard).
40 years on for Steve, and THIRTY TWO YEARS since it was published he is still using the quote about "Speed of expansion is the problem of management…" (because the world is rapidly coming to an end). Wow.
If this is true, and these people have THE "standard management and admin tech" and the "only tech to salvage beings" — how can this problem not be solved in 32 years? It's not that "there will always be the need for more expansion" it is that in truth there has been NO EXPANSION during this entire time except in square footage of marble flooring and number of video cameras installed in auditing rooms.
He then goes on to fantasize about what it would be like to have 190 staff… Years after this org became "ideal" it is a "dream" to have 28 auditors.
But saddest of all is his pitch that there is "command intention" that staff be well paid, audited and trained.
And for proof how wonderful it is, after FORTY YEARS the ED of this "ideal org" has "finished SRD" and is "moving on his administrative training."
Why after 40 years is this "ideal org ED" not an OEC/FEBC? Why isnt he at least a Class V auditor? Why isn't he OT VIII?
Apparently this just isn't seen as a departure from the expected. He is loud and proud about the fact that he has been on staff for 40 years and is nowhere and his org is nowhere. Just as long as he puts in an LRH quote and tells everyone how great it is and how close they are to clearing their area, nobody notices anything else.