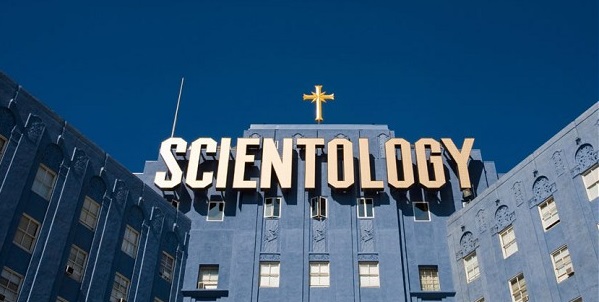 Our old friend Terra is back with some food for thought…
Cognitive Dissonance
Everyone who's ever lived on Earth has experienced cognitive dissonance. Anybody who's ever been affiliated with a religion has experienced cognitive dissonance in spades. Cult members face this phenomenon on a daily basis.
High Water
Cognitive dissonance was a concept first proposed by Leon Festinger in the 1950's. He theorized that people needed their beliefs to be consistent and correct with those they encountered throughout their lives. When faced with data that contradicted what they'd been led to believe, they experienced a form of mental disharmony or conflict, or what he termed cognitive dissonance.
Interestingly, Festinger noticed this while observing members of a cult who believed Earth would soon be destroyed by a flood. When the apocryphal deluge didn't happen, hardcore members tried to prove they'd been right all along by reinterpreting and shaping this "new" reality to fit with their old beliefs.
Scientology founder, L. Ron Hubbard, well aware of the anatomy of cognitive dissonance, created a myriad of policies to handle people encountering this phenomenon within his new church.
How Scientology Combats Cognitive Dissonance
Scientology is rife with doctrine that not only conflicts with societal and cultural norms but flies in the face of common sense. If these breaks with reality were allowed to go unchecked, members would be hard-pressed to continue. And thus, LRH constantly had to invent new rules and systems of study and beliefs to handle people who ran up against all his conflicting and nonsensical theories. Lest everyone leave, he needed to handle their cognitive dissonance.
I've jotted down a few of his methods but there are many more.
Ø  LRH created "the three barriers to study" for students reading or listening to his work they didn't understand (when experiencing cognitive dissonance). Drowsiness, headaches, and feelings of wanting to burn Dianetics, the Modern Science of Modern Health never had to do with the incompetence of its author, but with one of the following:
o   Misunderstood words (Mu's)
o   Skipped gradients
o   Lack of mass
Ø  LRH led members to believe that moral transgressions against the group were the only reason why members left. People never gave up because what he wrote didn't jibe with the rest of the world; they left due to having committed crimes against his church. LRH called these transgressions overts and formulated hundreds of misdemeanors, crimes, and high crimes, which if violated would cause people to leave—or at least drop into a lower condition of existence. Again, people never left due to something he wrote or something a staff member did; individuals left due to crimes against the church.
Ø  LRH prohibited members from talking about their "cases" with others. Scientologists aren't allowed to discuss what went wrong or didn't make sense in auditing sessions, errors their auditor made, or anything having to do with their state of mind. LRH needed everyone to believe that auditing was workable—if not perfect—and the only reason you weren't having fabulous wins was because your past was somehow dirtier than everyone else's.
Ø  LRH prohibited members from discussing, interpreting, or modifying anything he wrote. Everything he suggested was considered correct and not open to clarification, explanation, or analysis. Not quoting LRH verbatim is a crime. Keeping Scientology Working was his master essay on obfuscation, and is the first thing students are required to read on every Scientology course.
Ø  LRH considered that anyone wanting to try something new was a squirrel and was sitting on a cache of hidden crimes. (LRH wrote that "squirrels howl when Scientology is winning.")
Ø  LRH considered any criticism of himself, staff, or Scientology a form of "natter" (negative chatter). Which he said was a crime, and which meant those nattering had overts and MU's. Natter was something reserved for Wogs.
Ø  Free review sessions are provided to members when their auditing goes bad. Since auditing is considered a fully workable technology, when anything goes astray, it's assumed the PC failed to reveal something. The fault is never with LRH's technology or something the auditor got wrong.
Ø  If a preclear didn't attain relief while exploring one incident, it was because the real root of his problem was caused by an earlier/similar incident. These chains of incidents can extend quadrillions of years into the past. This notion that someone can recall every last detail of their past lives has been debunked by every person who's ever undergone Scientology auditing.
Ø  LRH promoted the notion that psychiatry along with a hidden cabal of planetary leaders were out to destroy him, Scientology, and the rest of the world. Anything negative said or written about him or the church was a lie.
Ø  LRH carefully crafted his "bridge to spiritual freedom" in a series of levels, so that when a "preclear" didn't achieve what he thought he was supposed to, he was promised he would attain these wins and gains on the next higher one.
Ø  Members are discouraged from reading or watching mainstream media in order to avoid crossing paths with the overwhelming amount of information contradicting what they've been led to believe is true.
Ø  If all this still weren't enough, LRH came up with the concept that connection with "suppressive" persons was the cause of all illnesses and accidents.
Armies of OTs and Orgs Bursting at the Seams
Like all religions, Scientology is bursting with examples of cognitive dissonance. LRH guaranteed that people would attain untold powers and become truly whole again by carefully climbing his "bridge to spiritual freedom." He further assured them that their communities would go "clear" once they returned home after "going OT." The half dozen OTs in my town haven't changed anything in over four decades.
LRH promised that by "going clear," "Arthritis vanishes, myopia gets better, heart illness decreases, asthma disappears, stomachs function properly and the whole catalog of illnesses goes away and stays away." All this, despite Scientologists getting sick and dying at the same rate as everyone else.
He vowed that the state of "clear" would effect changes in people including "complete recall of everything which has ever happened to him or anything he has ever studied." Not once, in the history of Scientology, has this ever been proved.
Today, leader, David Miscavige, regularly reports that the church is experiencing unprecedented expansion despite dwindling membership and empty "ideal" orgs. He boasts that Scientology has the largest force of volunteer ministers on the planet despite no evidence.
This list goes on and on and on.
It's all on You, Dude
LRH carefully crafted Scientology so that when members ran into therapy technique and church policy that didn't make sense—cognitive dissonance—they would blame themselves for any discord they felt. Feelings of doubt, dissension, or disharmony were the result of something they did, some misunderstood word they bypassed, some crime they committed, were withholding, and didn't want revealed.
LRH knew his tech was flawed and that most of his theories flew in the face of conventional science. And therefore, he kept having to formulate and adjust tech and policy to counter members' cognitive dissonance. When that didn't work, he eventually became a crazy recluse—which is another prime example with which Scientologists are forced to contend. If the man was such a powerful thetan—the biggest spiritual being on the planet—why did he go into hiding and eventually die a sick and broken man? How do church members reconcile that? The answer: Just like those cult members who had to bend their minds around a world not destroyed by flood, Scientologists are taught to believe that LRH had to "drop his body" in order to handle the rest of the universe.
Cognitive dissonance makes it extremely difficult to talk reasonably with members of a cult, as they've been trained to justify what they've been taught with one, crazy, harebrained excuse after another. Everything from prohibiting blood transfusions, to females not showing their faces in public, to believing that millions of years ago, at the behest of an evil galactic overlord, our spiritual selves were frozen and shipped to Earth in spaceships looking like old DC-8s—and oh yeah…dropped into volcanoes.
Last Words
The amount of absurd data that has to be rationalized and defended by the average Scientologist is monumental. And since so much of Scientology therapy and policy is hurtful—not only to members but to their friends and family—the extent of cognitive dissonance is not only pervasive, but inescapable. Throw in heartless actions by church leaders, and it's amazing anyone sticks around as long as they do. Then again, Scientologists and their supporters are experts at plugging their ears and looking the other way.
Still not Declared,
Terra Cognita