Do these people even realize what they are saying?
Do they have ANY concept of the orders of magnitude they are dealing with when they keep saying they are "making planetary clearing a reality?"
I guess they think this will convince people they need a LOT of money because the number is so big, rather than make them realize they should just give up and come up with some other plan for clearing the planet as this one they are operating on is nothing but pure fail.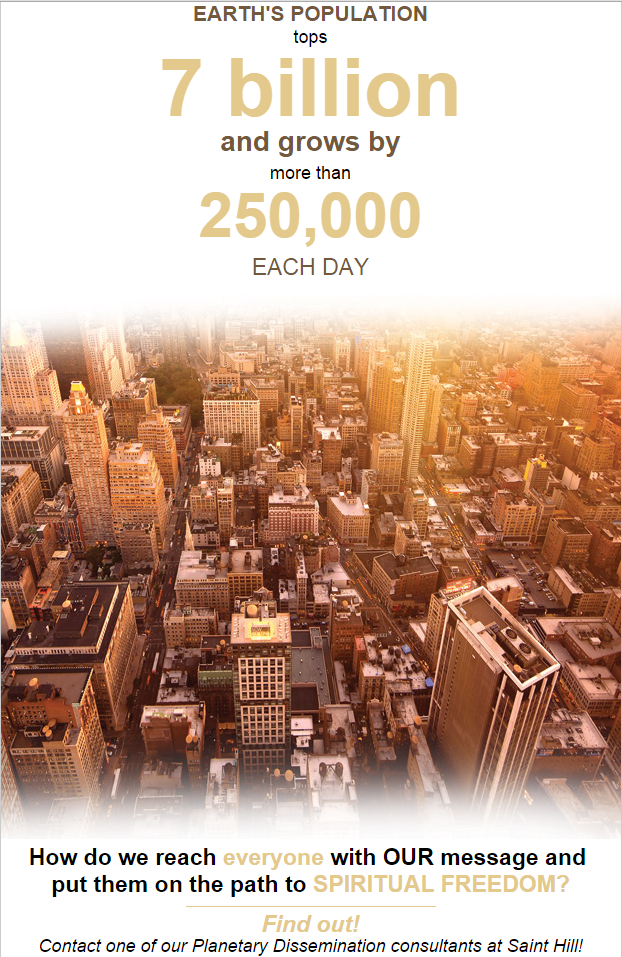 They recently started publishing "Clear Numbers" again as you can see in this recent page from the Auditor Magazine:
The grand total is less than 63 thousand.
And this is EVERYONE who has EVER BEEN declared Clear since 1966. An enormously large percentage of those people are no longer scientologists, have been declared or are deceased.
But take that as the BEST CASE scenario. In about HALF A CENTURY the number of clears made is less than a quarter of the increase in earth's population EVERY DAY.
And not to nitpick, but this is the AOSHUK Auditor Mag. They include people all over the world who have attested to Clear, most, if not all, have nothing to do with AOSHUK. And there is not a SINGLE PERSON from anywhere in the UK.
Fail, fail and more fail.