Every scientologist has done the PTS/SP Course. Most good scientologists have done the course more than once and have been sent to retread it when they are deemed to have become "PTS" again — in itself pretty good evidence the course does not work. But then again, this is one of the most often used explanations as to why the "tech didn't work" — "you cannot make/lose your gains if you are PTS."
And even though the graduate of this course has "mastered the tech" of how to handle suppression and SPs, they do not then get to choose who they may or may not be connected to — they are told by the church. In fact, they are completely at the mercy of Suppressive Persons – the most powerful OT's, the highest trained auditors, the ultimate causative beings in this universe apparently melt in the presence of SPs.
It makes one wonder how they reconcile this quote they send around?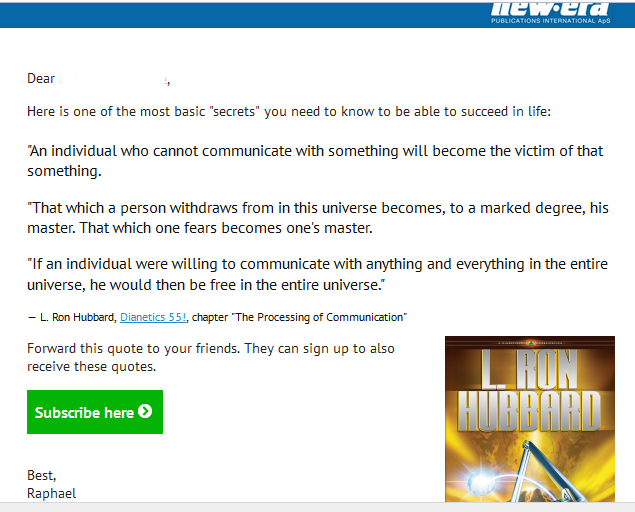 This concept is one of those things in scientology I agree with. At least the first two paragraphs.
And I see it being played out in the world of scientology — with the Merchants of Chaos increasingly becoming scientology's master. Scientologists, especially Miscavige and the official church "spokespeople" cannot confront appearing in the media. Scientologists literally turn away and cross the street at the sight of an SP. They shut down their buildings and keep everyone inside if there is someone on the sidewalk with a sign. Scientologists are scared to read "entheta" on the internet or in the media.
The truth is, scientology continues to shrivel into an ever-smaller bubble, fearing the outside world while proclaiming they are the "only ones" who can solve man's problems. What a paradox.