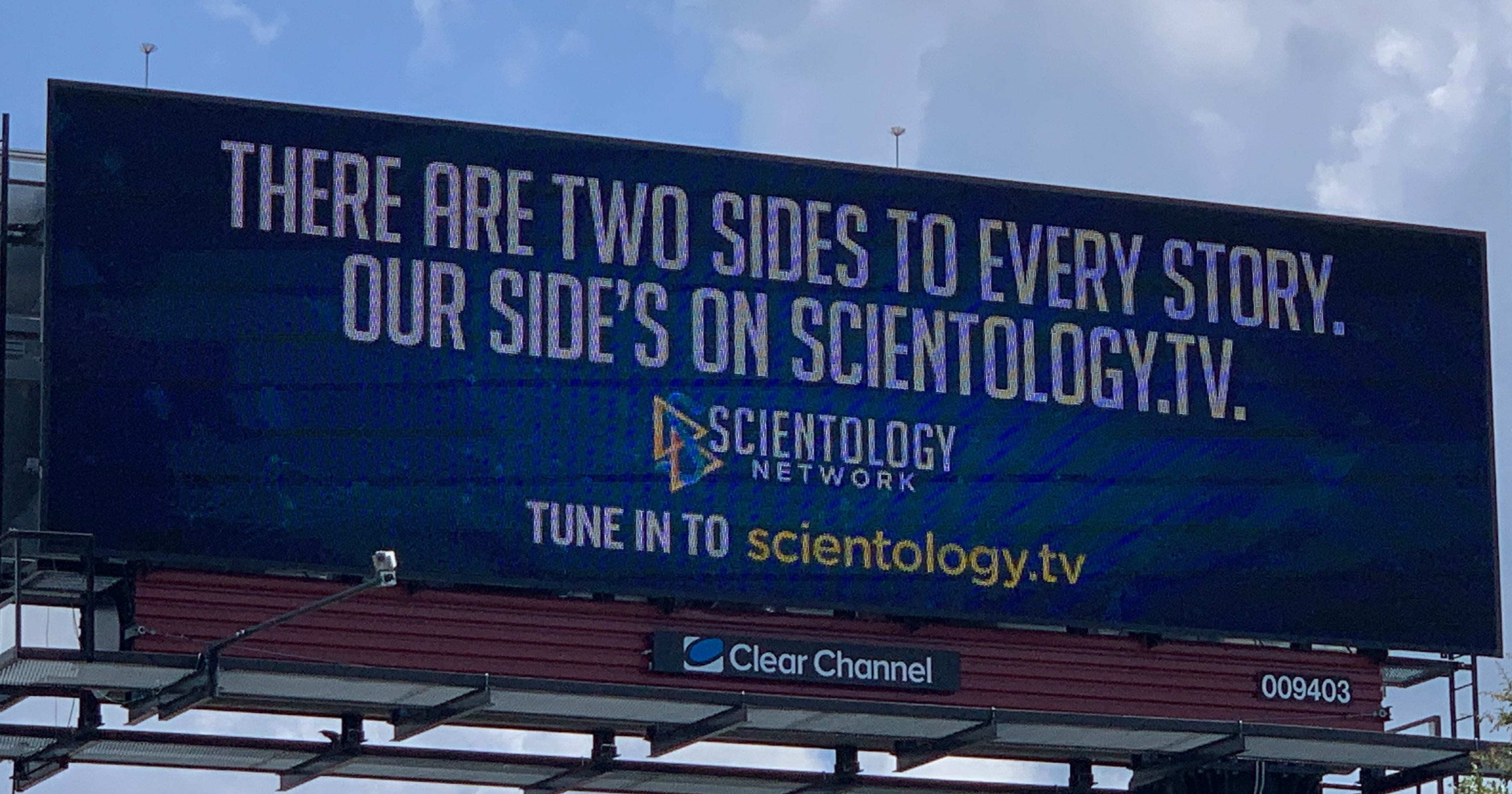 Scientology's newest billboard in Clearwater is an obvious admission of something everyone knows — but scientology almost never acknowledges — their reputation is horrendous.
This is clearly a reaction to The Aftermath tv series and the enormous volume of media coverage over the last few years. Unlike many years previously, today's media is not intimidated like it was and no longer just accepts the scientology PR line "we are the fastest growing religion on earth" blah blah.
Scientology is hurting.  They usually don't acknowledge it, pretending they are "clearing the planet" and "expanding like never before." The pain must be intense.
That they are putting up billboards in Clearwater at all is a sign they fear discontent in the ranks of even the "Flag public." It's an attempt to try to show them:
a. The massive amounts of money the public donate is being spent (wasted) — they probably believe billboards like this are all over the US. The tiny investment they make in a few billboards is an infinitesimal portion of what they take in. But they no doubt promote this like crazy "this is what your donations buy"
b. They are not dead yet — they can still put out a "message." Even though the message is defensive as hell, the sheeple no doubt believe this is a very "clever" and is really "impinging" on the public (it MUST be because COB said it was)
They are apparently so blind they don't even recognize they are advertising the fact that their public image is in the toilet.
The scientology public apparently don't see or care that this is directed at totally the wrong public. Clearwater is NOT where they should be advertising because there is NO ORG to service new people in Clearwater and the public in Clearwater is THE most educated public on scientology in the world. They don't buy any PR scientology tries to sell.
But of course, that assumes this is directed at trying to persuade new public to come in, as opposed to a smoke and mirrors show for the whales in the local area.
Scientology – it's never what it seems.
PS: If you want to present your side, we have invited you to appear on EVERY SINGLE EPISODE of the Aftermath and you have refused EVERY SINGLE TIME. Scared much?