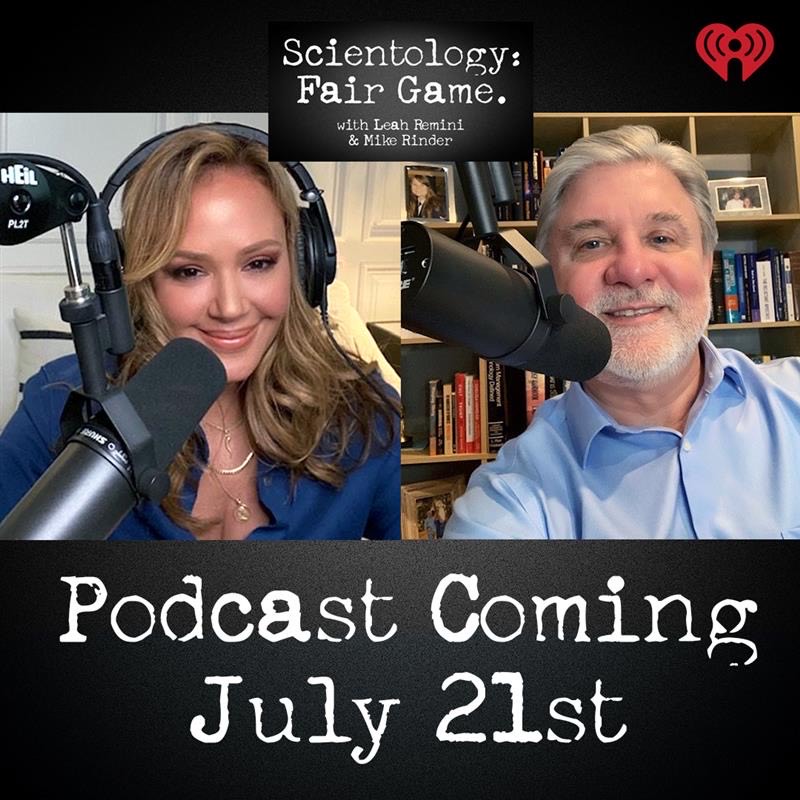 The first episode of the new Scientology: Fair Game podcast will be available at midnight EDT tonight. (When iHeart says July 21st, they mean one minute past midnight, something I learned yesterday!)
It can be listened to on ANY podcast App. Of course, if you don't already listen to podcasts, we would like you to download the iHeart App as they are the ones who are producing the podcast. But it can be listened to on iTunes, Spotify, Google, etc. etc. Anywhere you currently listen to podcasts will have Scientology: Fair Game, though the producers at iHeart told me it might take an hour or more to show up on other platforms after it is available on iHeart.
If you have not listened to podcasts before, it is very easy to do. You just need an App downloaded and you will be able to search for the podcast and tune in.
Looking forward to this first episode and hearing your feedback. I will have a posting tomorrow where you will be able to comment, and also documents that are relevant to the first episode.