Once again, as if by magic, the Flag OT Committee Minutes appeared.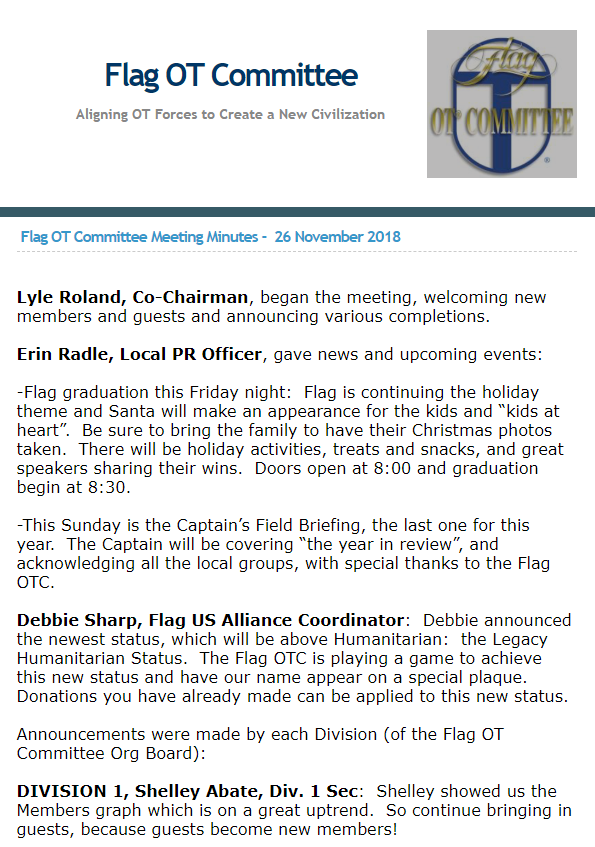 A new status above humanitarian! Nothing more important to scientologists than status.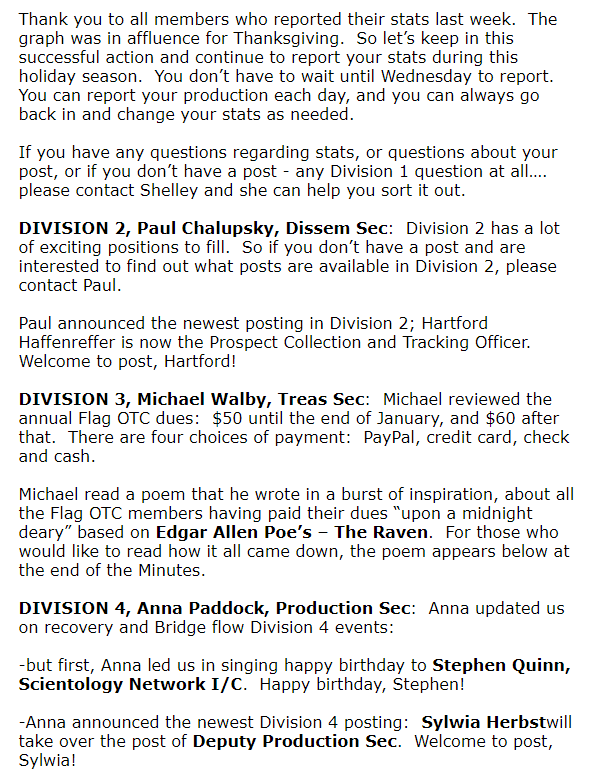 A poem! Oh a poem. And about collecting money! What could more in keeping with the scientology "christmas spirit."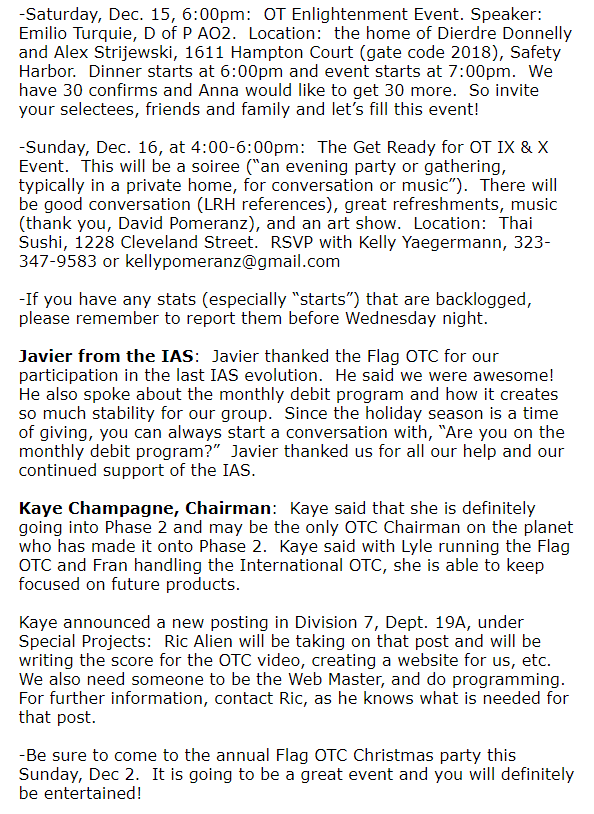 There will be "good conversation (LRH references)"? Of course no real scientologist can engage in a conversation without citing an LRH reference. You would not want to be accused of thinking for yourself and being off Source.
Interesting that 30 "confirmeds" for one of these events seems to be acceptable. Out of 30 they my get 10 who show up. This out of the supposed 12,000 scientologists in the local area…
And OMG — Bubbles has moved into "Phase 2". She must have gone to one of those Raffy Pendery seminars where he explains how HE moved into Phase II (he married into money).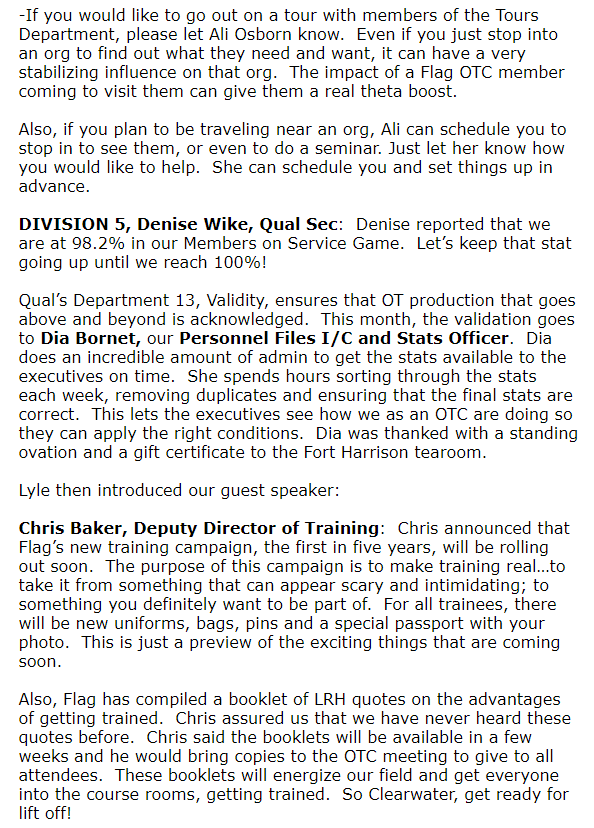 Flag OTC members just dropping on an org can give them a real "theta boost". Maybe some of you big beings could take the 90 minute drive to help out Orlando. Your Ideal Org is emptier than the Sandcastle dining room when the IAS Regges have set up shop there.
They really have a woman who spends hours every week reporting their stats? Why a member of the OT Committee would not be spending their time getting people on service (which is supposed to be their purpose) is only something that would happen in scientology. Just below "status" in the scientology bubble are "stats."
Clearwater — get ready for lift off! With new bags and pins and LRH quotes, this is sure to get everyone on training.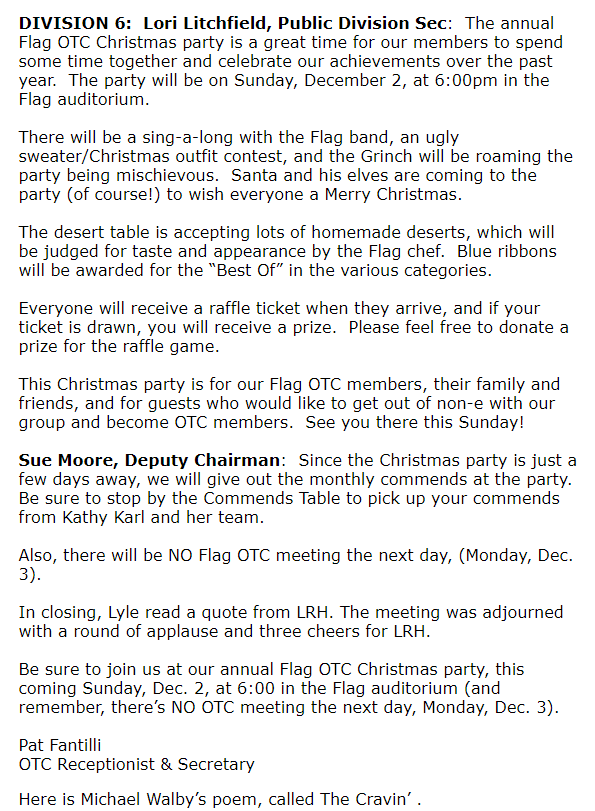 They have a desert table that is accepting deserts. Wonder if they have a jungle table too.
And now, the main event. The fundraising christmas poem…