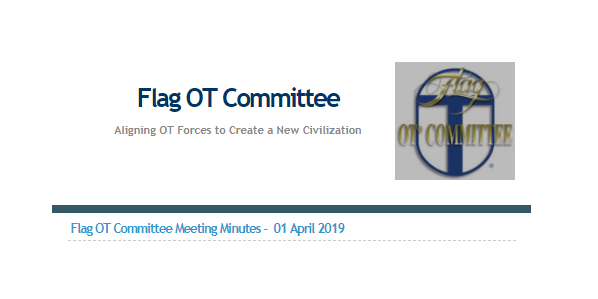 The latest news from the almighty Flag OTC.
I highlighted some particularly interesting or bizarre passages. These people exemplify the most deluded bubble-dwellers, I am almost embarrassed for these people reading this stuff.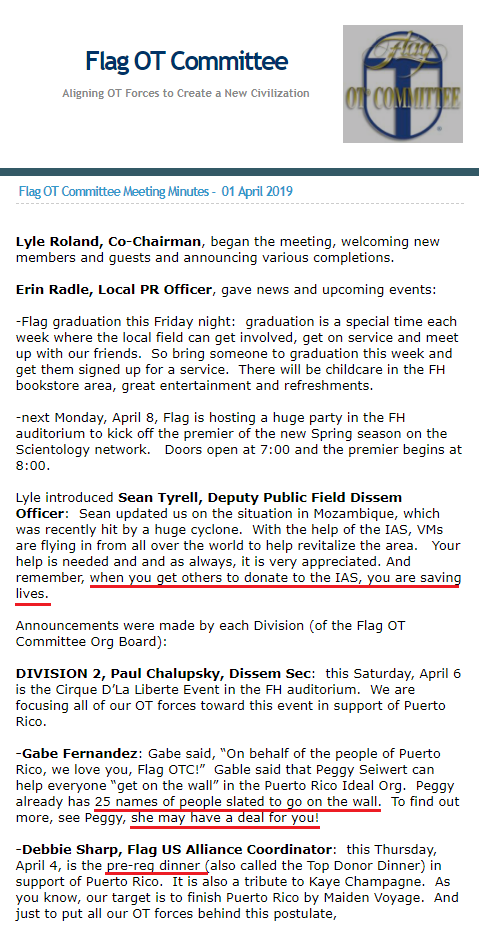 Saving lives by donating to the IAS? Perhaps saving the life of a reg who will not be punished for having downstats.
You can get your name on the wall — but do NOT do anything that gets you in trouble between now and whenever this place opens because your name will not only NOT be on the wall, you will not even be allowed inside the building.
What is a "pre-reg" dinner? Is this the one where they plan on who the shills are going to be?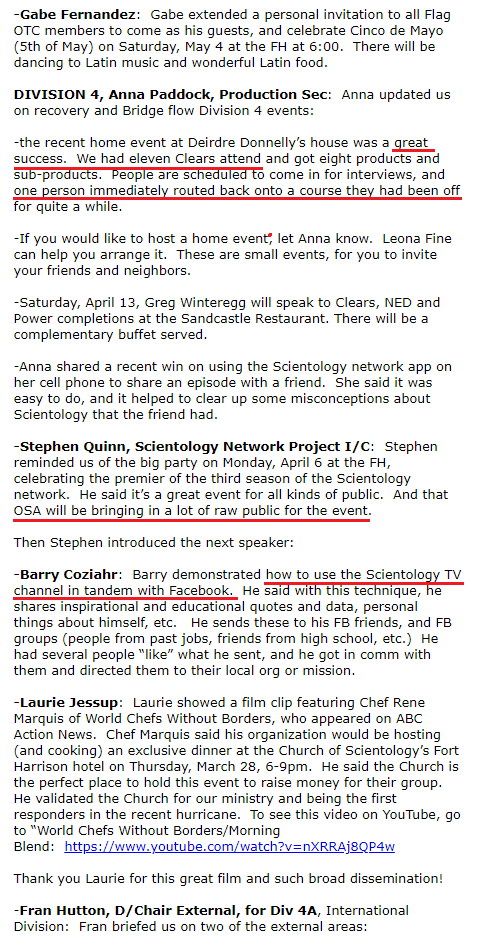 Remember, scientology claims 12,000 members in the Tampa Bay area. The mighty, all-powerful OTs consider an event a "great success" when they get 11 Clears together and ONE person went back onto course. Now, that is some big time production.
You can bet there were virtually NO "raw public" at the event. Why would Flag want "raw public"?
And using scientologyTV with Facebook is an absolute catastrophe unless you limit your FB posts to closed, secret groups. Say anything about scientology in the open on Facebook and see what sort of reaction you get…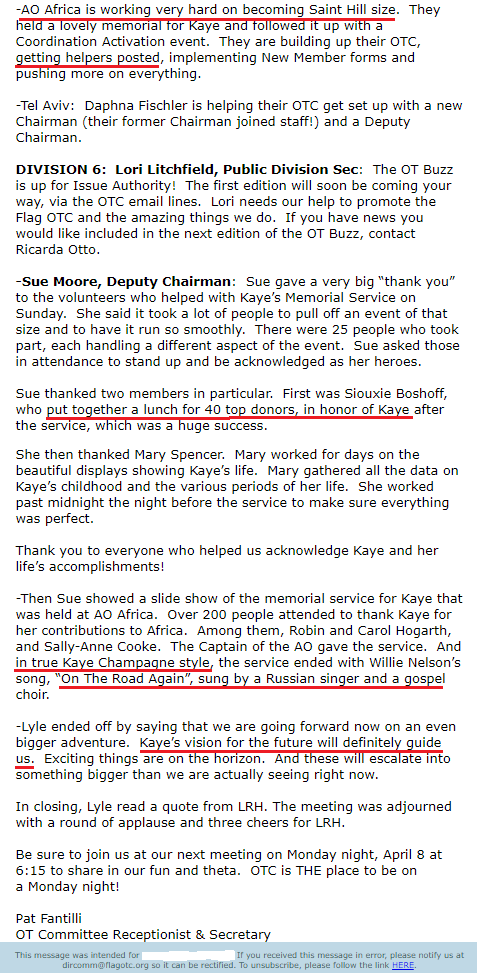 AO Africa is "working on" becoming SH Size by getting "helpers" posted???
The "honor" for Bubbles Champagne was a gathering of "top donors"? Tells you what she was all about.
This OT Committee is really off the rails. They're not "doing what Ron says" or even "Command Intention from COB" – they are now following "Kaye's vision for the future." It's just outright weird. These people will apparently grab hold of anyone to worship and follow…