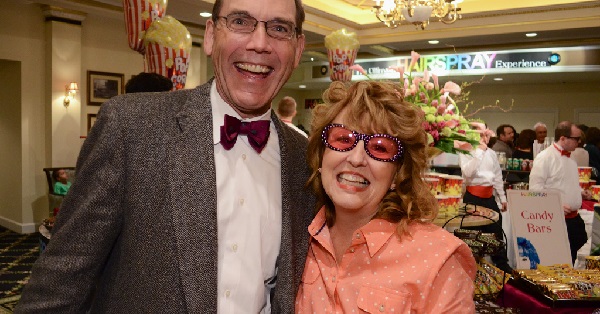 Bubbles Champagne and her gang of merry fools are still bubbling along…
As always, they reveal more than they think with their hype-minutes.
If you were looking for theetie-weetie…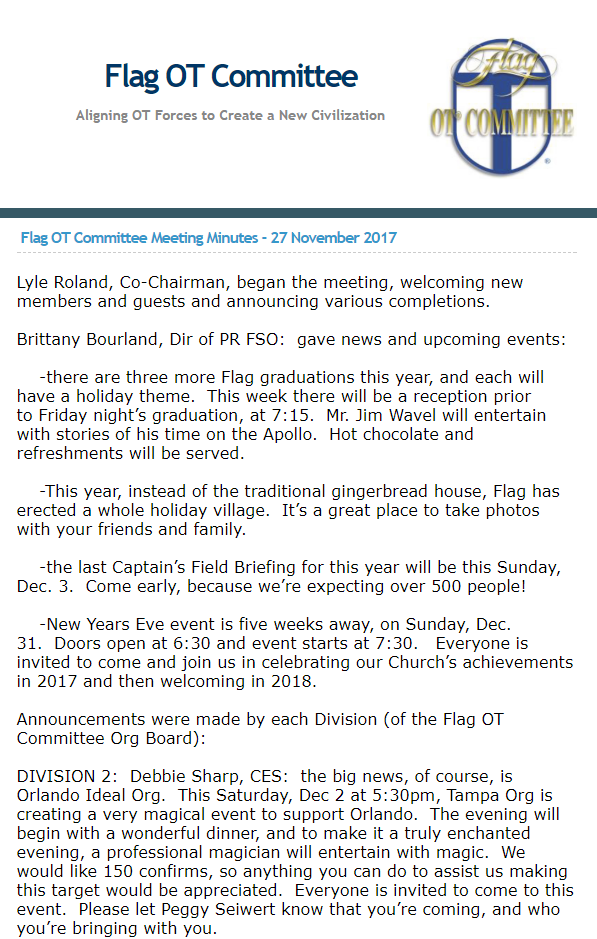 Jim Wavell (can't even spell his name right…) was the cook on the Apollo. In a "galley" that was right out of a Dickens novel. His interactions with Hubbard were minimal or zero — he might have spotted him once when Hubbard ventured onto the dock, but that was about all. Don't get me wrong, he is a nice guy, but it's like having someone do a briefing on what the Beatles were like because they attended a concert at Shea Stadium…
The "big news" at Flag is of course that Tampa org is holding a fundraiser for Orlando… Naturally. But they will have a professional magician entertaining with… yes, magic! Wonder if he lifts wallets.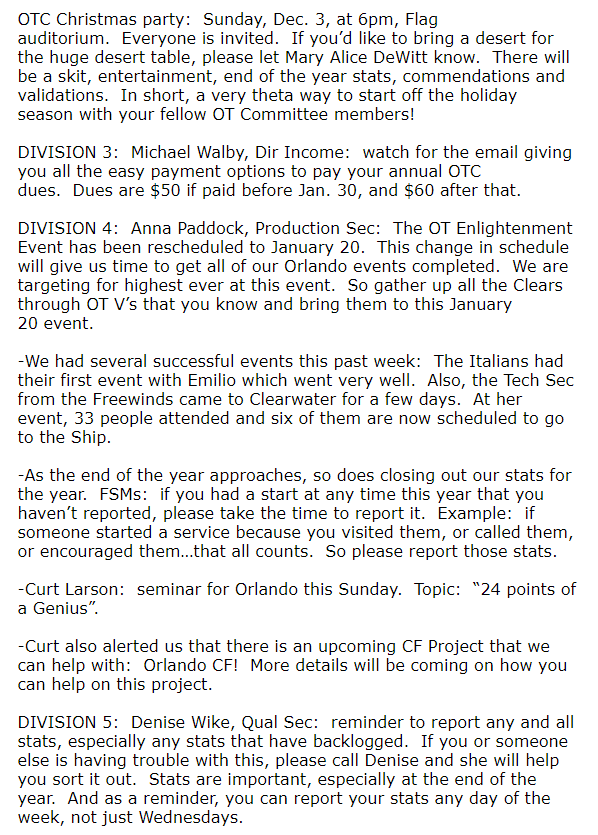 The desert table — what no water? Eating sand? This is not a typo. She spelled it that way twice. Probably learned that on the Student Hat or maybe KTL?
Anna Paddock  –  now there is another blast from the past. A failed WDC member who is infamous for showing up to do a "tech inspection" with Monique Rathbun. She is the "Production Sec"? Wow.
Here is the really big slip: The Tech Sec Ship managed to get 33 people to an event! And they are proud of this. And this is what scientology claims is the city with the largest community of scientologists on earth. That tells you everything about the state of scientology.
Stats are important!  If someone started a service any time this year because you "encouraged" them — that counts! This is what they report and will be announced at the next event.
Oh, and let's not forget — Orlando CF!! I wonder when Tampa CF is going to be ready for a new all-hands? And you know Flag itself is backlogging too…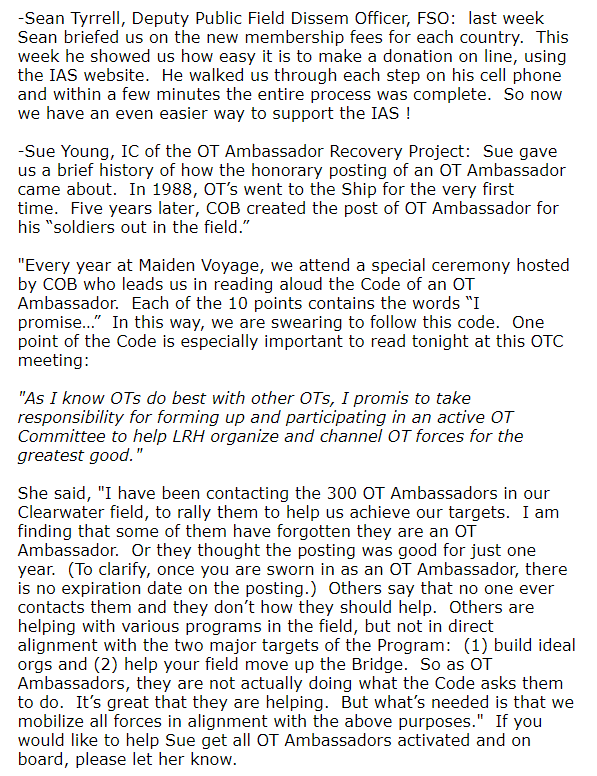 COB created the post of OT Ambassador — apparently some of them have forgotten. What a terrible thing. To forget something Chairman of the Bored accomplished? Treason I say.
But, good news, now you can pay the IAS on your cell phone. No more "I forgot my wallet" or "my checkbook is at home."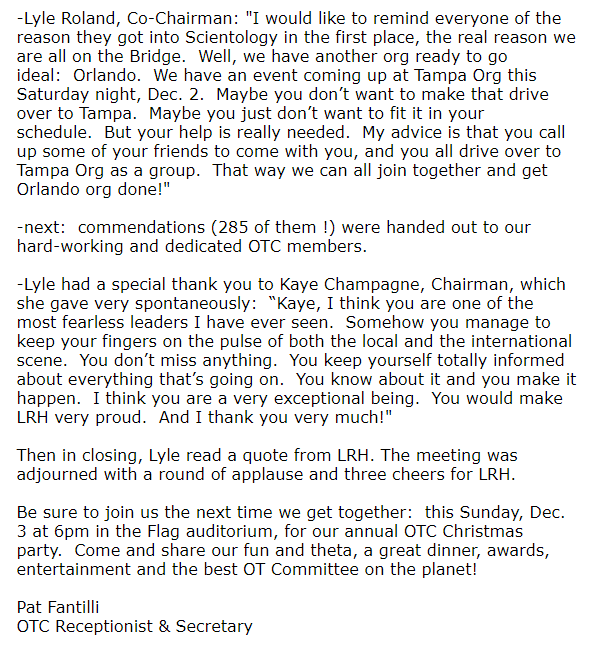 285 commendations… At least half a dozen for everyone.
And to cap it all off, Bubbles Champagne had a brown-nose moment.