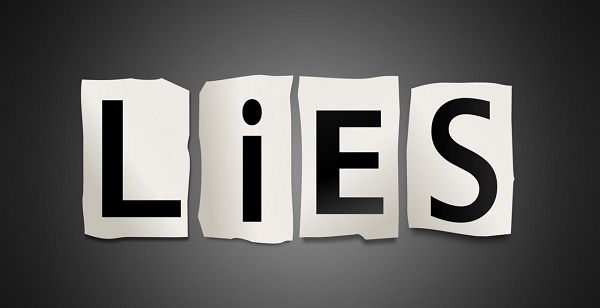 This is a screen shot of a recent discussion with Narconon on their website.
The person asks:
"I've heard your group is part Scientology, is this true?"
The answer:
"There is no Scientology related.
"We are a non secular program"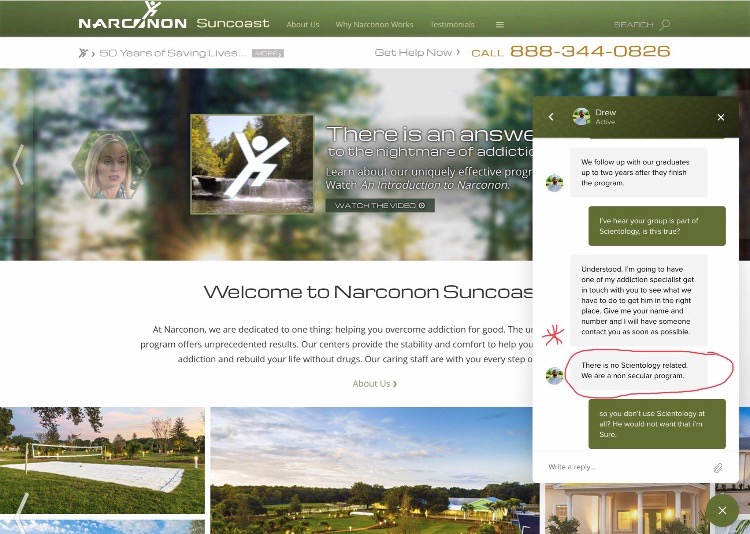 The first sentence is simply a lie. They are ABSOLUTELY "Scientology related"…
The second sentence is either a typo or a terrible misunderstanding of the word "secular" — I am sure they meant to say they ARE secular. Because if they deny their scientology connection, they are certainly not going agree that they are affiliated with some OTHER religion (unless they are now professing a Nation of Islam affiliation…)
One need look no further than the official scientology.org website, under "How we help" to find the following entry: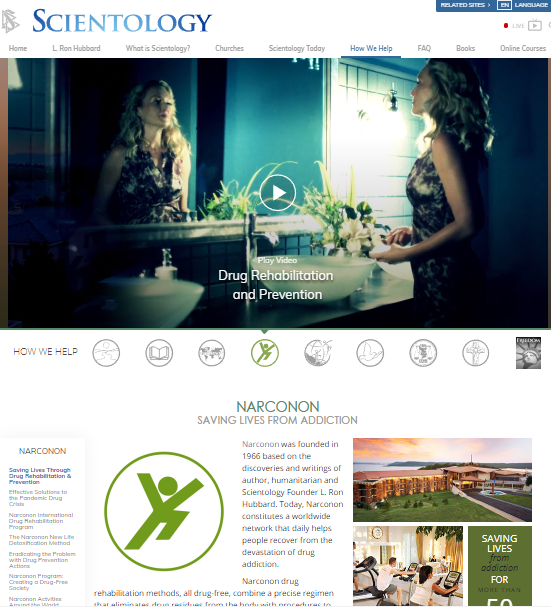 And here you have the International Association of Scientologists on their website promoting the fact that giving money to them "supports Narconon"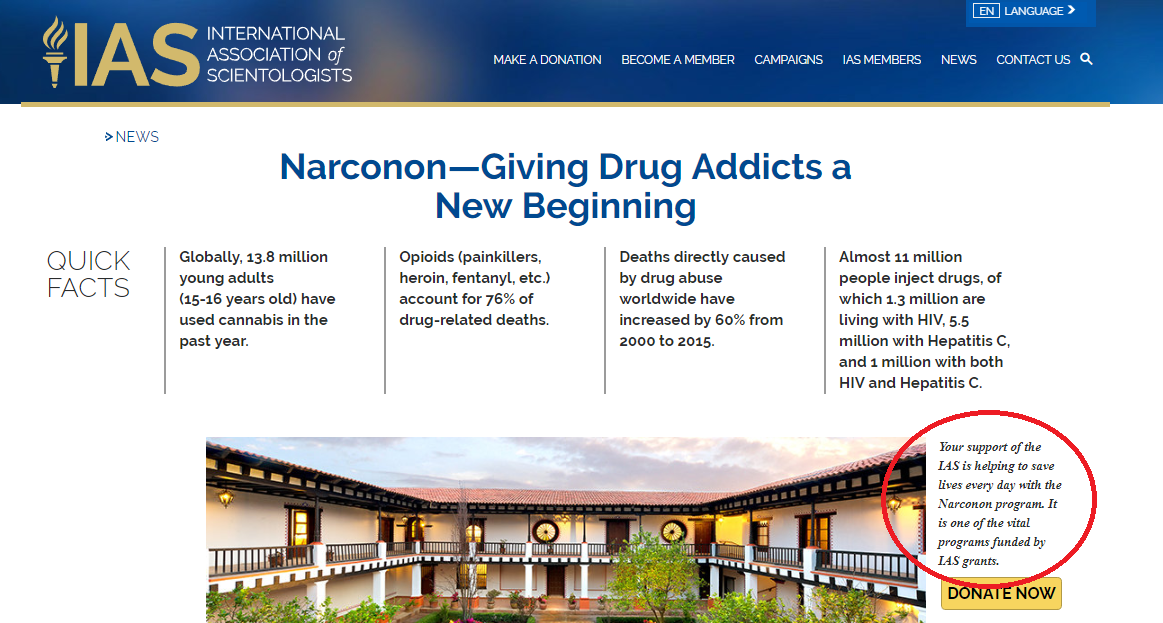 And this is not even taking into account that the entire Narconon program is EXACTLY the same materials as is delivered in a scientology organization — written by L. Ron Hubbard.
Plenty of other drug rehab programs PROMOTE their religious affiliations.
Narconon tries to hide. Why?
Two reasons:
They don't want to be tainted by the bad PR of scientology
Hubbard said they were supposed to be secular so they could get grants from the government to support them which would be precluded by the First Amendment if they were religious.
It is just another of the lies that scientology and its front groups foists off on the world, hoping they will not be called out.
Well, here you go. I am calling you out.
And just for good measure, here is an old issue from Hubbard himself…