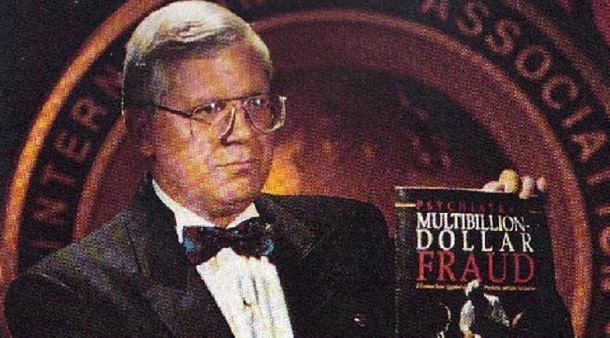 This is another of the endless lies scientology spins to the world:
Subject:     Re: Your Contact Form
Date:     Wed, 30 Mar 2016 19:03:15 -0700 (PDT)
From:     Brian at Scientology Info Center
To:     xxxxxxxxxx@gmail.com
Dear Xxx,
A while ago you wrote in asking who was the President of Scientology.
That is Mr. Rev. Heber Jentzsch.
What made you interested?
Best regards,
Brian Hinojosa
Heber Jentzsch has had NO position in scientology since around 2004 when he was first put into the Hole. He has not been sighted in public except to attend his son's funeral after his ex-wife shamed him into it. He attends no scientology events. He answers no communication. He is unavailable to the media.
He is no more the "President of Scientology" than Guillaume Lesevre is the "Executive Director International" (the most senior management executive in all of scientology according to L. Ron Hubbard — this is the post Hubbard said he held when HE ran scientology) or Ray Mithoff is the "Senior Case Supervisor International" (the highest technical terminal in scientology, also according to L. Ron Hubbard and the person responsible for assuming his "hat" as the technical czar of scientology).
If any of these people (or anyone from "International Management" – including WDC, International Executive Strata etc etc) were actually on post, wouldn't they attend the most important events in scientology? At least as a token gesture? The public are expected to attend.  Events like L. Ron Hubbard's Birthday celebration? They could just jump on the plane that Dave flies down to Clearwater and it wouldn't even cost them any money. Same thing to go to Atlanta (or they could have been put on the bus if flying would be too good for them). You can bet not a single one will be in attendance for the "most monumental event in scientology history" – the opening of the SuMP. Just as none of them were present for the previous most monumental event in scientology history, the opening of the SP Building.
Warren McShane, in a deposition I think, said that Heber is "on a sabbatical" or something like that if memory serves. It is a more artful lie – but that is what he is known as, the artful liar (Miscavige has told me and others many times that Warren McShane's ONLY plus is that he is a good liar). Why can't they just say "Heber was removed from post" or "Heber is no longer on post"? Because it would raise too many red flags about a much beloved person in scientology. And it would raise another question — "Who is the President now?" Another can of worms. They don't have anyone to be President — and Miscavige doesn't want anyone taking any of the spotlight off himself. And if they did name someone, that person would have to make appearances and would be sought after by the media…
So, the pretense goes on. And this dweeb doesn't even know there is no such position as "President of Scientology" – the position is "President of Church of Scientology International." He just pumps out the party line that Heber Jentzsch is the "President" has probably never laid eyes on the man. He answers this way because that is what the script says to do.
Heber Jentzsch, like Shelly Miscavige and any other leading figure in scientology has been disappeared. And apparently everyone simply accepts this as "normal."