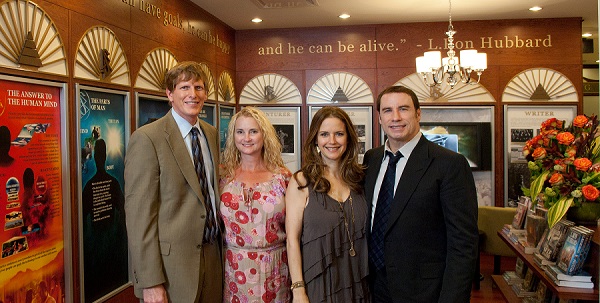 Scientology are exposing themselves again.
Years ago, the Ocala Mission was opened with great fanfare as the first "Ideal" mission. It has been promoted this way since.
I visited this Mission some time after it was declared ideal and the Hungarian receptionist was unable to help me when I asked some questions about Dianetics and told me to come back on Tuesday evening (it was a Saturday afternoon as I recall) when the Mission ED would be there and that he could help. There wasn't anyone else in the place.
Now this: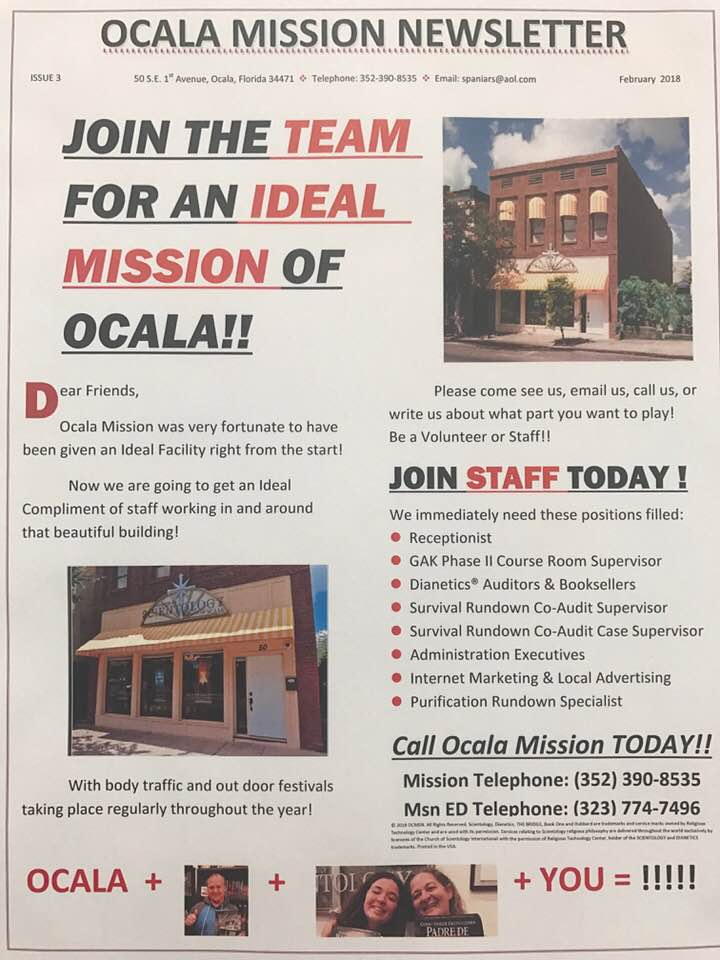 They don't have the staff to be "ideal" — apparently they don't even have a Receptionist these days. I wonder how many staff they need to be "ideal". We know they now say 200 staff for an "ideal" org.
Kelly Preston and John Travolta must be embarrassed. This is their mission (they live on a private airfield near Ocala) and they funded the building and accepted the praise heaped on them for their amazing work to open an ideal mission. In truth, as with everything "ideal" in the flimsy empire of Miscavige, this was simply a building. They probably paid less for this than they spend on grounds maintenance for their spread where John parks his planes at the door to his house.  This is one of the few missions of the Tampa "nearly double" St Hill Size ideal org. According to Miscavige, every ideal org would generate LOTS of new Missions opening and each of them would in turn become orgs. Not the case in Tampa or any of the other ideal orgs. No new Missions (well, they had a few a decade ago or so but they quickly shut down again) let alone any that have turned into full service central orgs. Tampa can't even get this mission functioning, let alone opening any new ones.