The problem with ideal orgs is not just finding the ridiculous amounts of money required to buy and outfit these empty palaces. It is also trying to find enough people to staff the organizations that are supposed to be within them.
We have seen Sea Org members sent en masse to man some of these orgs. Columbus was pretty much manned entirely by SO members.
Now Chicago is being manned by the other understaffed orgs finding and "donating" their "experienced" (meaning old) staff to the effort to try to man the org.
But the grand promises of "a living wage" turn out to be lies. Many of the people who are present as staff members at the opening of these ideal orgs, soon depart. They have no way of living on a few dollars a week, and the supposed "affluences" and "10X expansion" that is guaranteed beforehand never materialize.
In 2018 this woman was hyped as one of the "105" staff for Orlando. No less a celebrity than the head of WISE EUS (Quentin Strubb) was on hand to personally recruit her.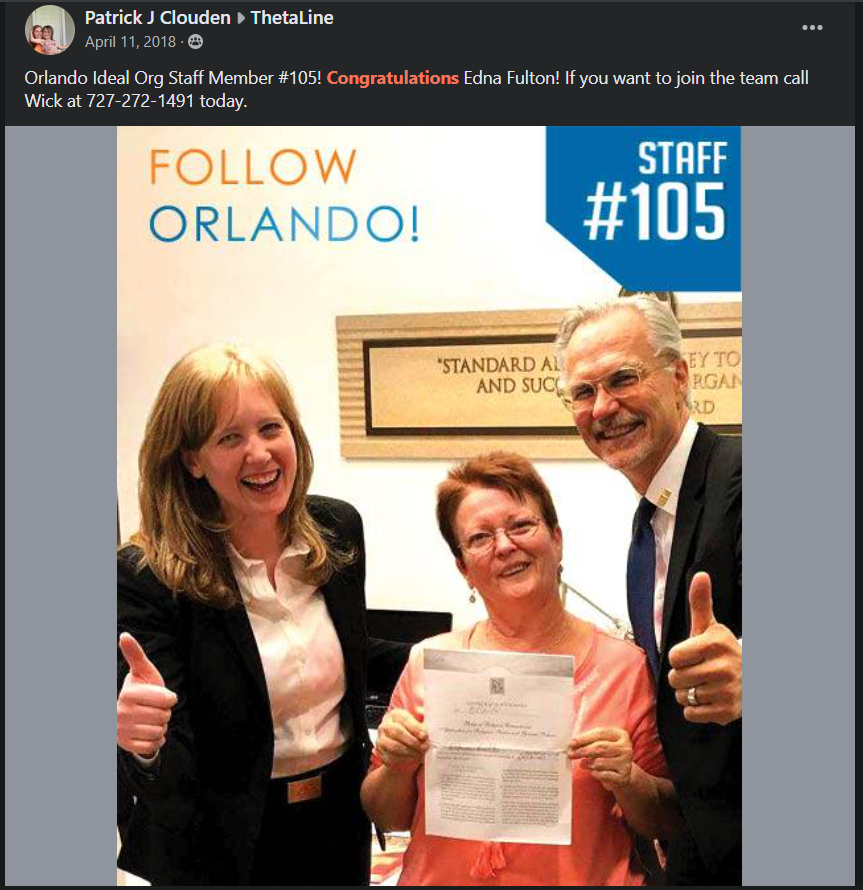 Edna didn't last long…
Apparently things didn't work out so well. She is now back in Clearwater, obviously no longer a staff member in Orlando.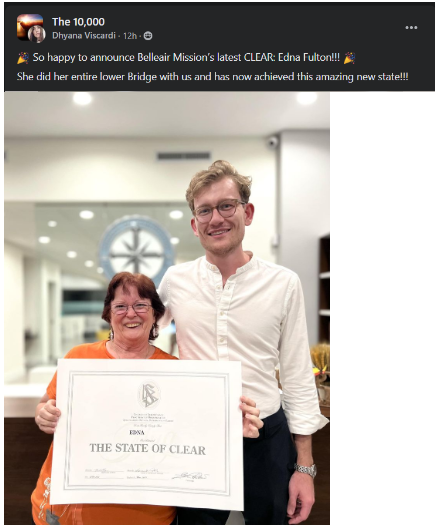 If they ever actually had 105 staff (very doubtful), they probably have less than 20 today…
That big empty building and parking lot on a side street far away from anything in Orlando epitomizes the "idle morgue" program. The excitement wore off within a week of the day Miscavige yanked his ribbon there, as reality settled in. It quickly reverted to what it always had been: a small, failing outpost of scientology in one of the fastest growing cities in the US, now just occupying a bigger building they cannot afford the utilities for.