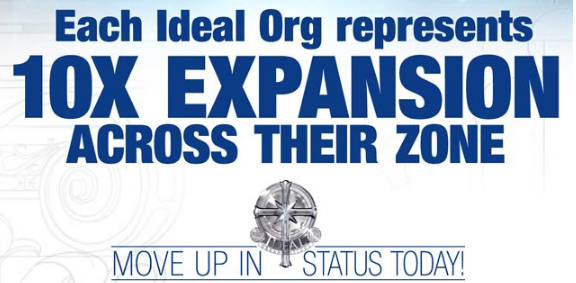 Remember the infamous "You Can Have It All" campaign to join ideal org staff in Melbourne? And the "Every Ideal Org = 10X expansion" hype that has been going on for years?
Here is the real truth about "having it all" on staff of an ideal org.
This staff member at Pasadena cannot afford the rent for a ROOM.
Remember, Pasadena is one of the early "ideal orgs" — True Leader yanked his ribbon there in July 2010. It is an org that had big whales supporting it, Craig and Sally Jensen (what happened to them??), located right in downtown Pasadena (not in some industrial park) and enjoys one of the largest populations of old-time scientologists in its field.
If this "ideal org" cannot make it? How can any of them?
Well, none of them ARE making it.
Remember the last org announced as St Hill Size? Neither does anyone else. Yet Hubbard claimed it should be done in a matter of weeks. Pasadena has been working on it for 8 years and is nowhere.
And the staff there don't earn enough money to pay for a ROOM to live in (despite the fact they charge ridiculous prices for scientology services).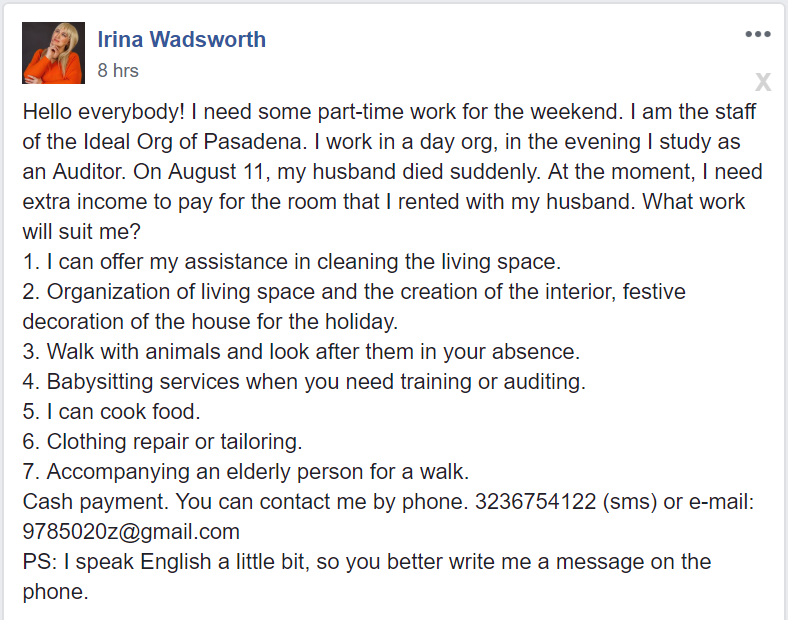 I wonder what percentage of ideal org staff in the US are Eastern European/Russian?
Here's another one: