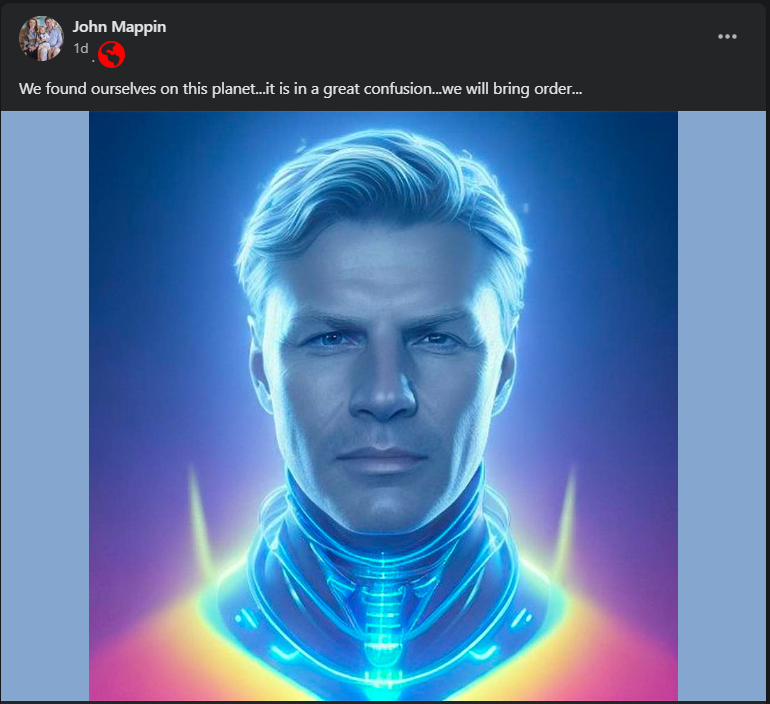 We jump from a prominent scientology con-man (Grant Cardone) yesterday, to a prominent scientology kook (John Mappin) today.
Can you imagine having yourself photoshopped to look like a Mission Earth character (Jettero Heller) — and then actually putting it on social media?
This guy is such a loon.
My last post about him, links to earlier ones, More Mappin Madness.
In that one he was claiming the "surgical strike" on Ukraine by Russia was to "de-nazify" the country whose President (Zelensky) is Jewish…
Apparently Mappin has now assumed the Hubbard mantle: "I am not from this planet, I am a superior being" and is going to save us earthlings single-handedly from his wacky Camelot Castle. Just like Ron and Jettero.
Scientology apparently still embraces Mappin as one of their chosen people (celebrities) — though his claim to fame is inheriting money from his family who began a jewelry shop that earned Royal Warrants. He has done nothing to earn either money or respect for himself. But he has given to the scientology donation machine and has used his name to get introduce other scientologists into the "upper classes" of society.
So self-important. He thinks he knows all about everything the poor wogs could never understand.
What an absolute buffoon he is. The new poster child for today's scientology.