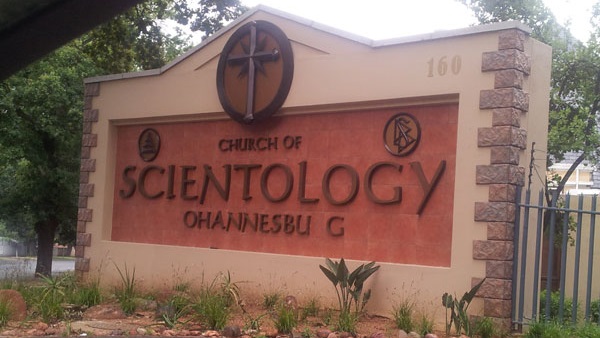 This is the latest "org mag" from the "Ideal" org in Jobur (the sign above and the invitation below explain the reference to Jobur — we had some fun with this a few years ago when the storm troopers arrived in South Africa and declared the most prominent scientologists – of course things just rocketed following that stroke of genius).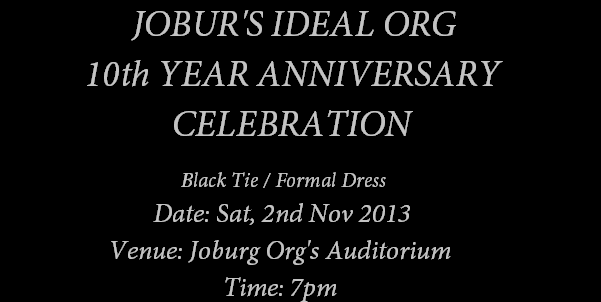 Don't forget, this is one of the ORIGINAL "ideal orgs" – now in operation for 12+ years. Miscavige made grand pronouncements about the future of the continent of Africa based on the brilliance of his ideal org strategy. And Jobur would lead the way. It was not just Jobur that would soon be cleared, not just South Africa, but it would launch the clearing of an entire continent the likes of which had never been seen before.
Somehow, his grand plan to Make Africa Great Again has not come to pass. Must be all the SP's who have sabotaged his every move. Or lack of dedication by the staff. Or dilettante public. Or something.
Below is EVERY PAGE of the latest Jobur Ideal Org mag.
A few thoughts accompany some of these pages.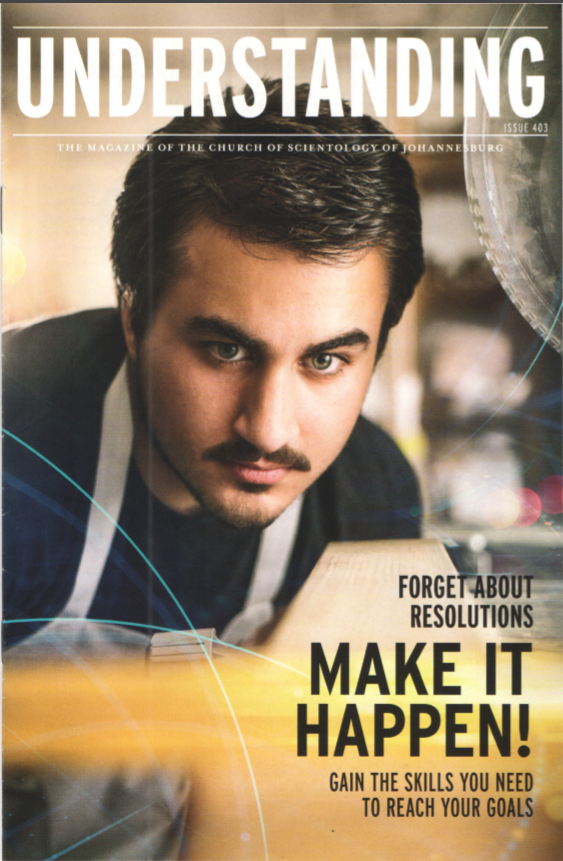 Wonder if they are applying their own "tech" to reaching their goals? They are not much of an advertisement for what they are selling.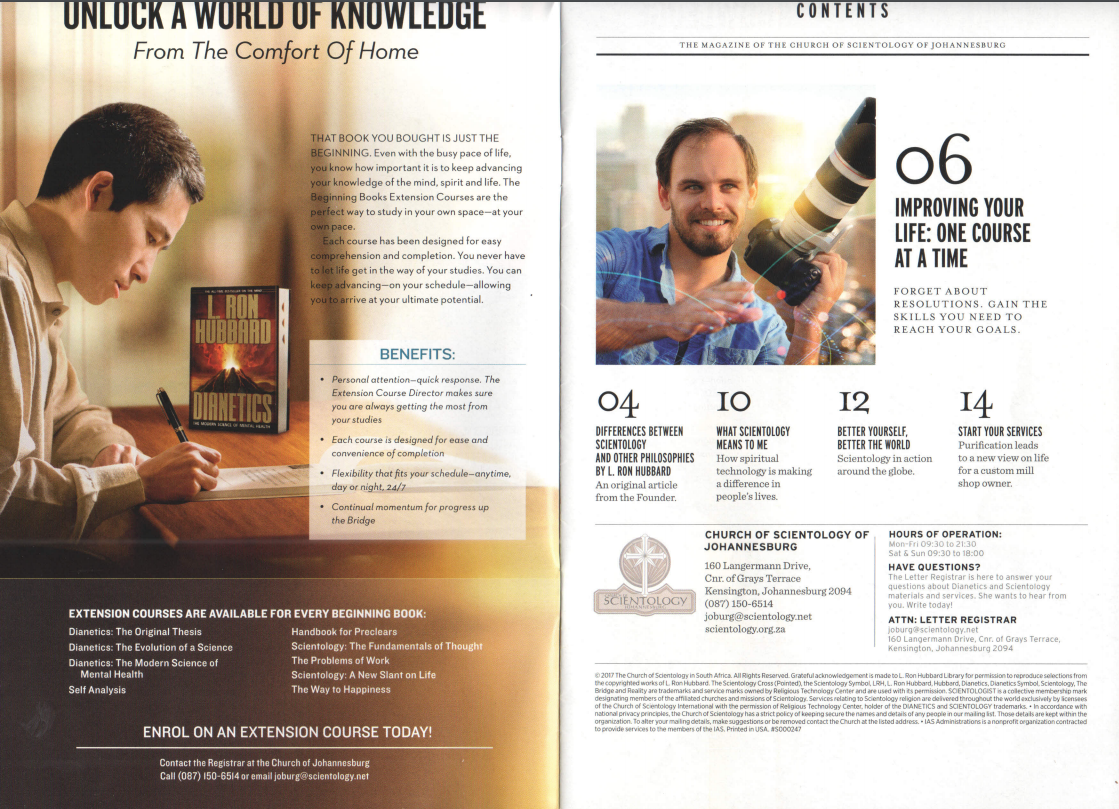 "Continual momentum for progress up the Bridge" – seriously? You know that today most people on "extension courses" use them as a justification for not showing up at the org right? "Oh, I am on my Handbook for Preclears Extension Course and doing great, I am flying and want to enjoy my wins…"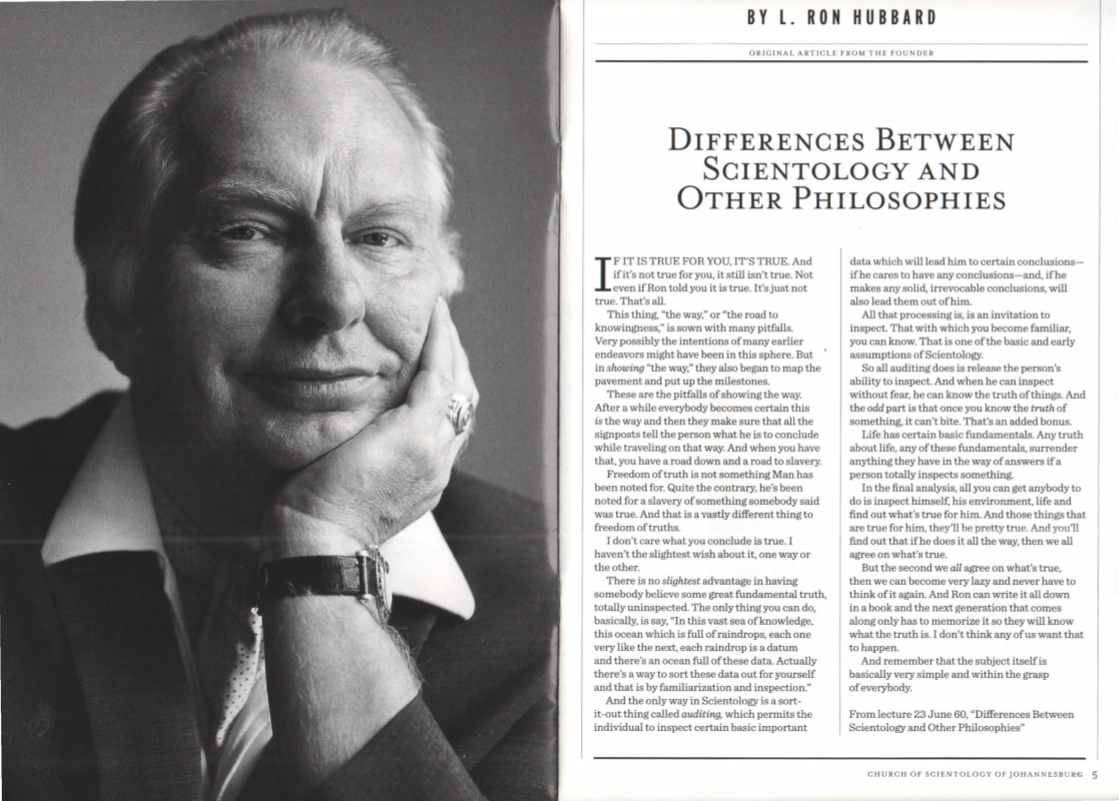 Yeah, interesting article. But it really doesn't hold up to scrutiny when you put it side by side with Keeping Scientology Working.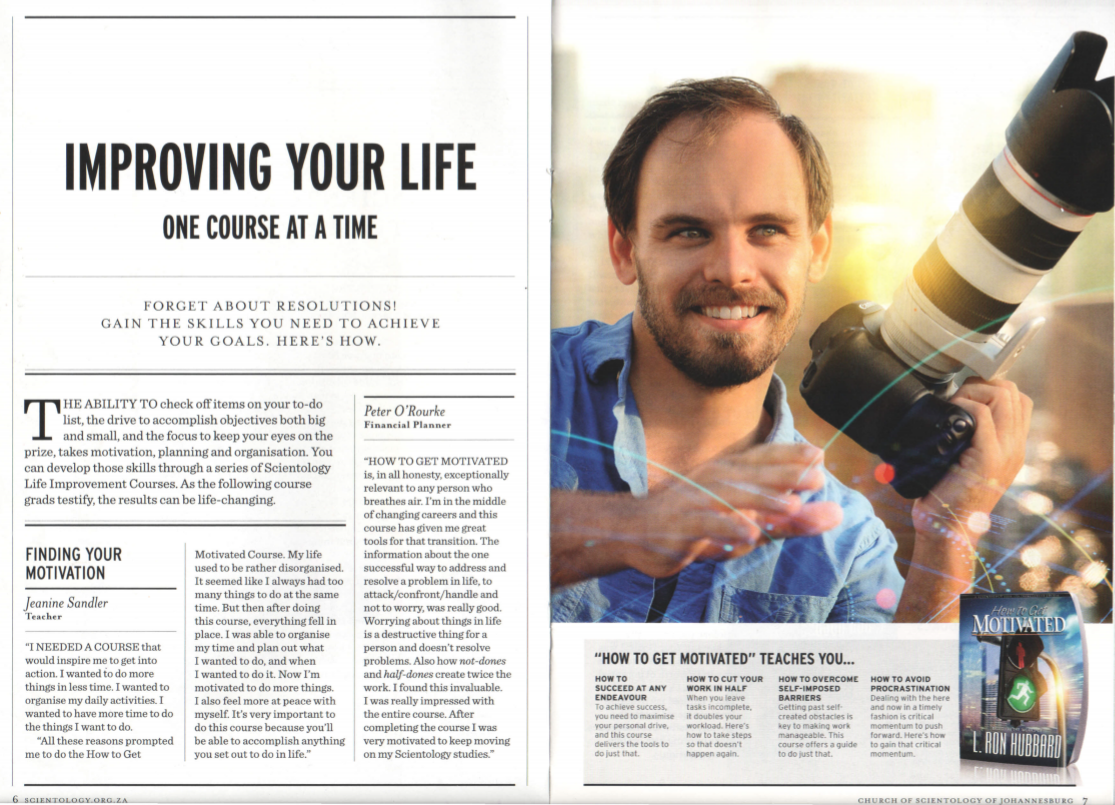 Not sure if these people are Jobur public or just generic people from anywhere in the world. I suspect the latter.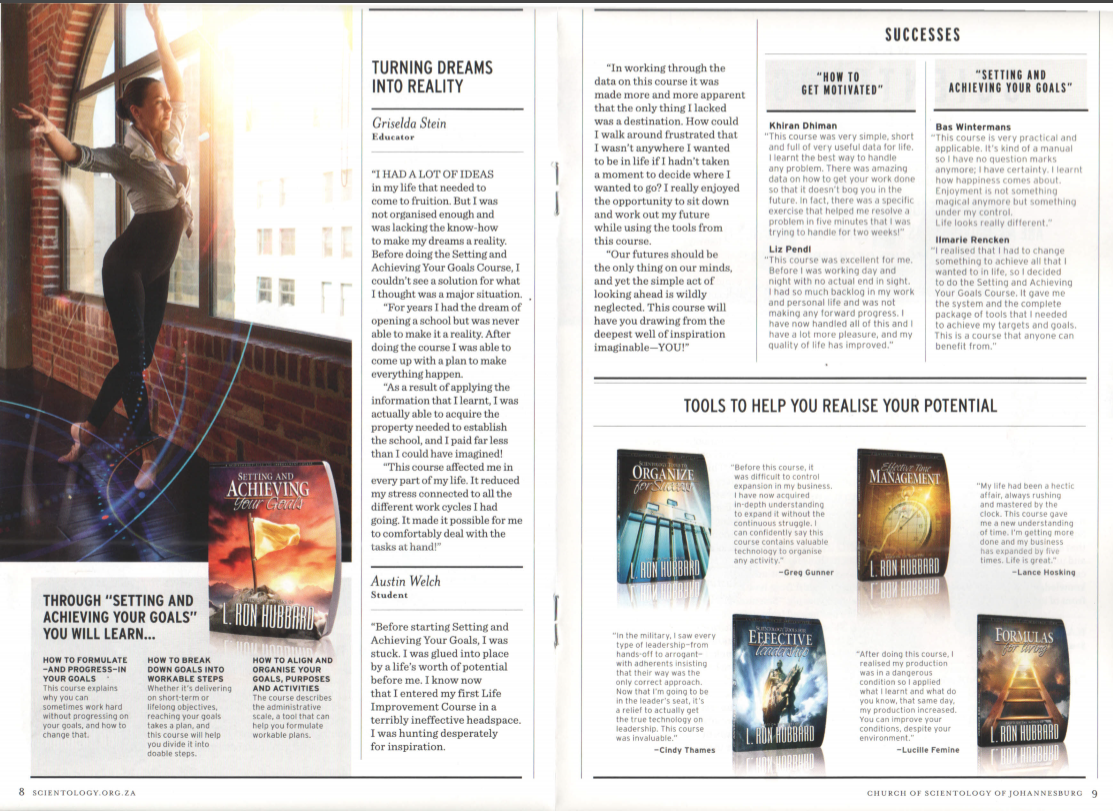 Whoever they are, this is pretty underwhelming.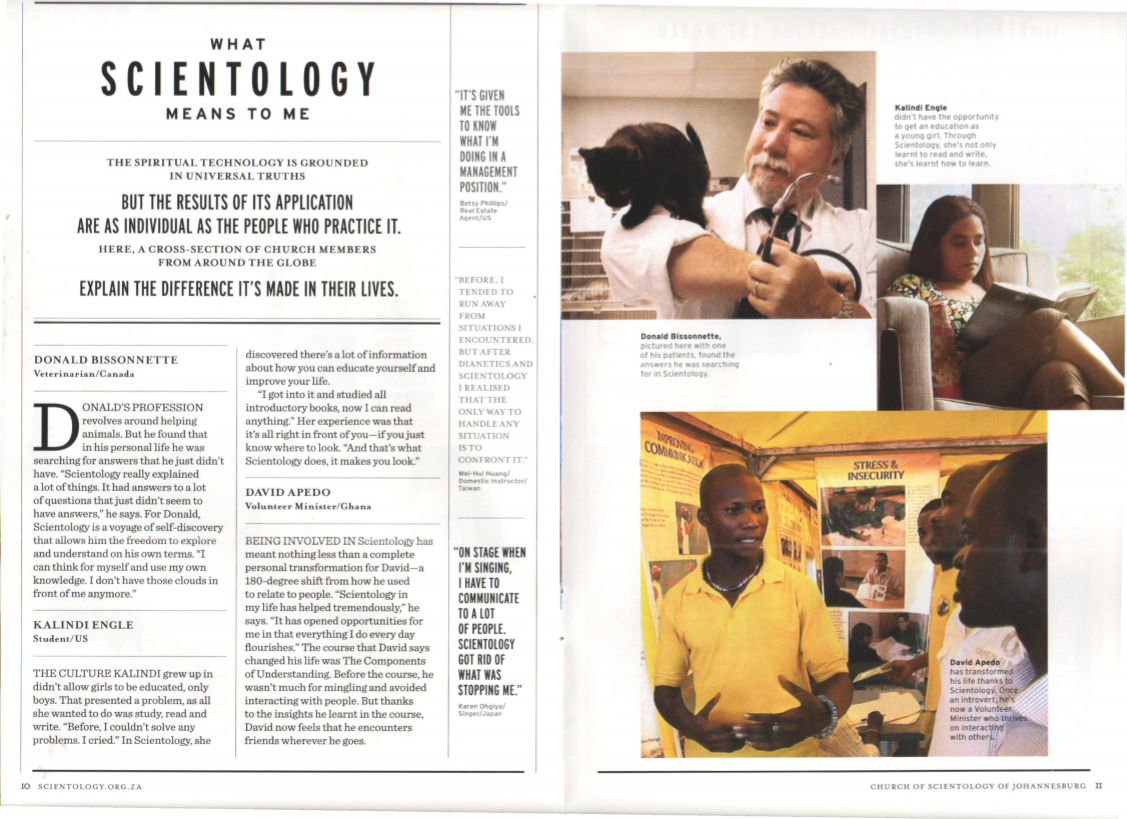 Now these ones are definitely NOT Jobur public. They clearly say they are not.
Why? There are no successes from Jobur?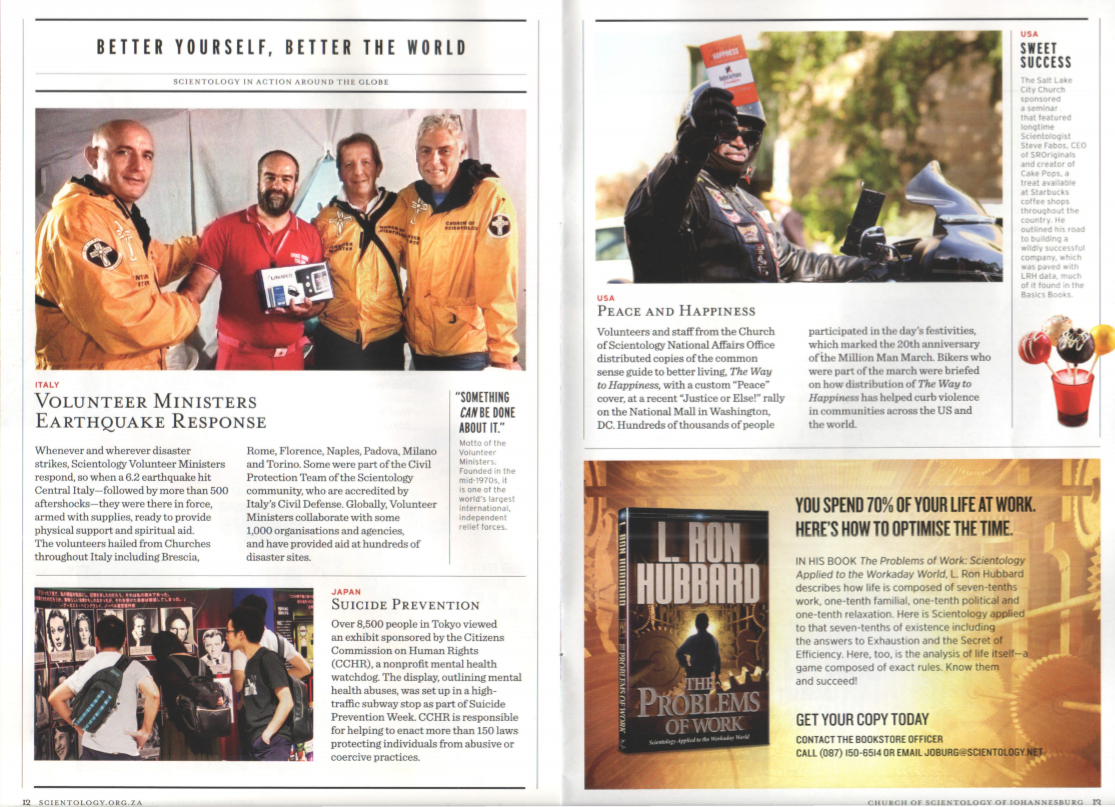 And more that has NOTHING to do with Jobur… Come on, there has to be SOMETHING from Jobur. This is their magazine….
This guy appears to be the same Jay Evans listed in numerous completion lists beginning in 1996. He lives in the US. Again, no Jobur.
And that is ALL.
There is NO COMPLETIONS LIST for Jobur in their entire magazine. One can only assume they complete no courses and no auditing. Or the number is so small they are embarrassed to include it. But there is NO news of ANY kind. Nothing, no events. No births or marriages. No sign of an actual org — let alone one that is "leading the charge for a new civilization in Africa."
This place is deader than a doornail.
So much for the 10X expansion and the Clearing of Africa and Missions and Field groups springing up all over the place that then become Orgs. So much for the "AO Africa" — the building has been sitting there since shortly after the Jobur Ideal Org was opened.
More proof that the "straight up and vertical" international expansion of scientology is pure imagination.