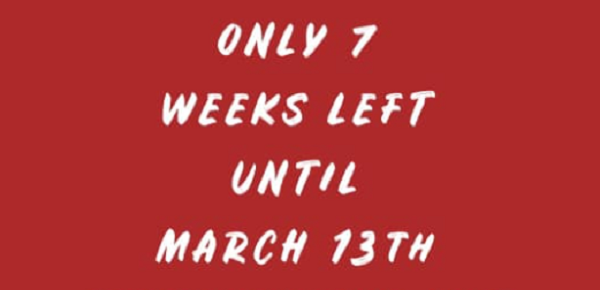 (Note: this came in a few weeks ago and I overlooked it).
I have done a few recent posts about the state of the two best ideal orgs on earth — the artificial "model Class V" org in Los Angeles that is manned by 200 Sea Org members (who will be there regardless if they are doing anything that generates even enough income to support their $50 a week "wages") and the other artificial "model Class V St Hill Size" org in Tampa that lives off the crumbs from Flag. The people who do not qualify for Flag services are sent there. The Flag public have their children join staff there to avoid them going into the Sea Org. Local scientologists do courses there so they can claim they are "progressing up the Bridge" when the Flag regges corner them. If Tampa org were located in Columbus it would look like Columbus does — a few lonely staff trying to cajole money out of even less numbers of harrowed public.
So, here we have the mighty Tampa announcing their "goals" over the next 7 weeks. (This post is a bit dated — just haven't gotten around to posting it).
Remember — these are their GOALS. By definition this means something more than they THINK they can make and definitely a lot more than they are currently making.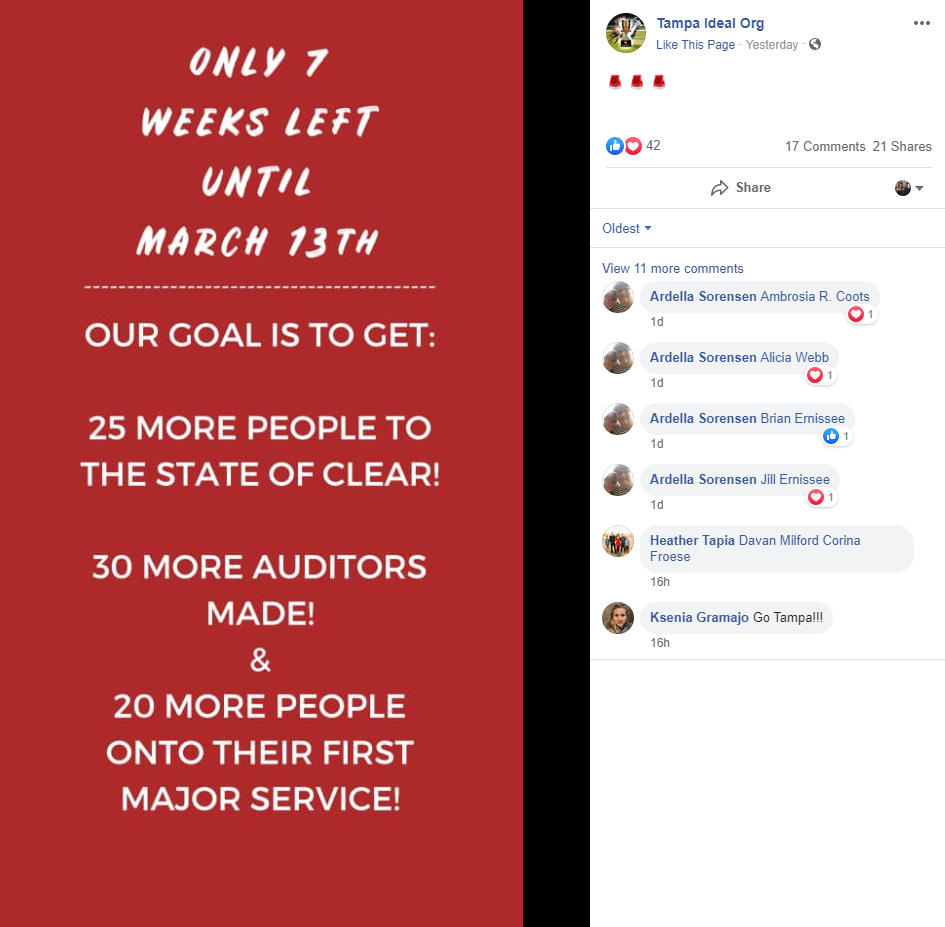 20 more people onto their first major service?
3 per week is a GOAL???
This is the actual number of new people moving onto the Bridge in the biggest Class V org in the world.
This means they are likely getting 1 or less people per week onto their first major service.
And 25 Clears? Again, likely one or less a week.
This is "SH Size"? Not even remotely close.
And if this is the reality of Tampa — think what it is like in other "ideal orgs" like DC, Malmo, Basel, Perth. And beyond even that, how about the orgs that haven't managed to "go ideal" after nearly 20 years? Albuquerque. Lisbon. Brighton. etc etc etc
The true state of scientology bears no resemblance to the PR presented by Miscavige at his international rah-rah events.
Ventura Ribbon Yanking
One of our special correspondents just sent in these shots of the preparations for the yanking ceremony on Saturday on the side of the 101 freeway in Ventura.
This is the front of the building — looks lik it might be a security camera on top of the light.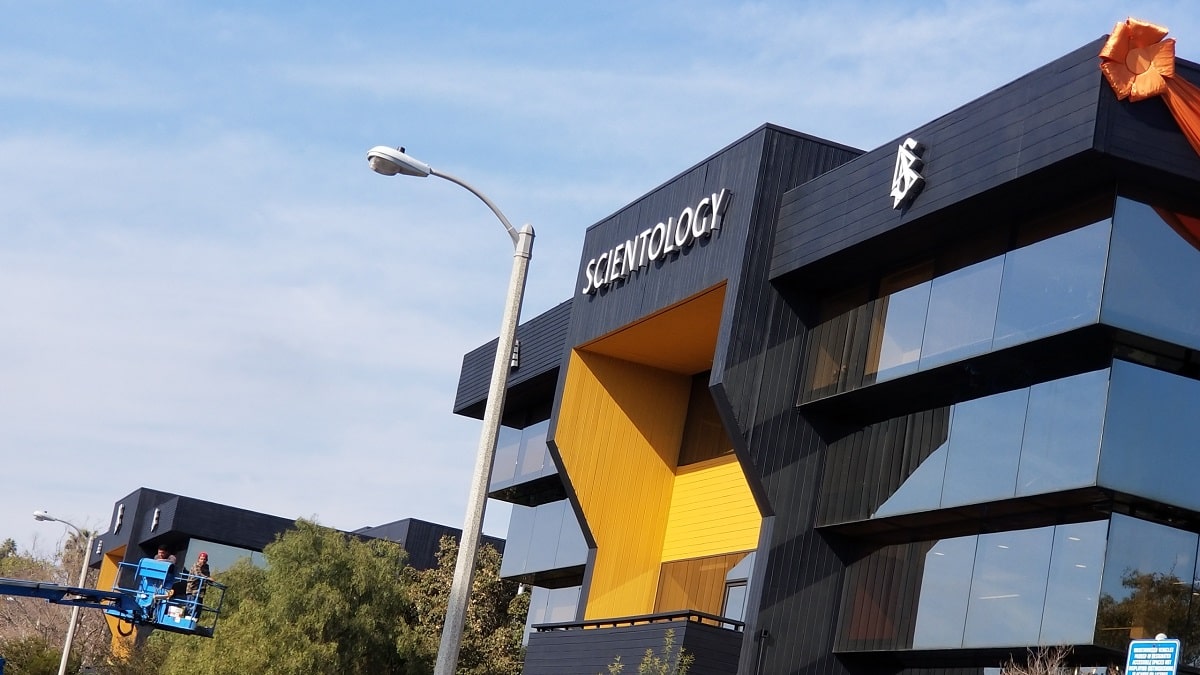 This is the side of the building where the yanking will take place…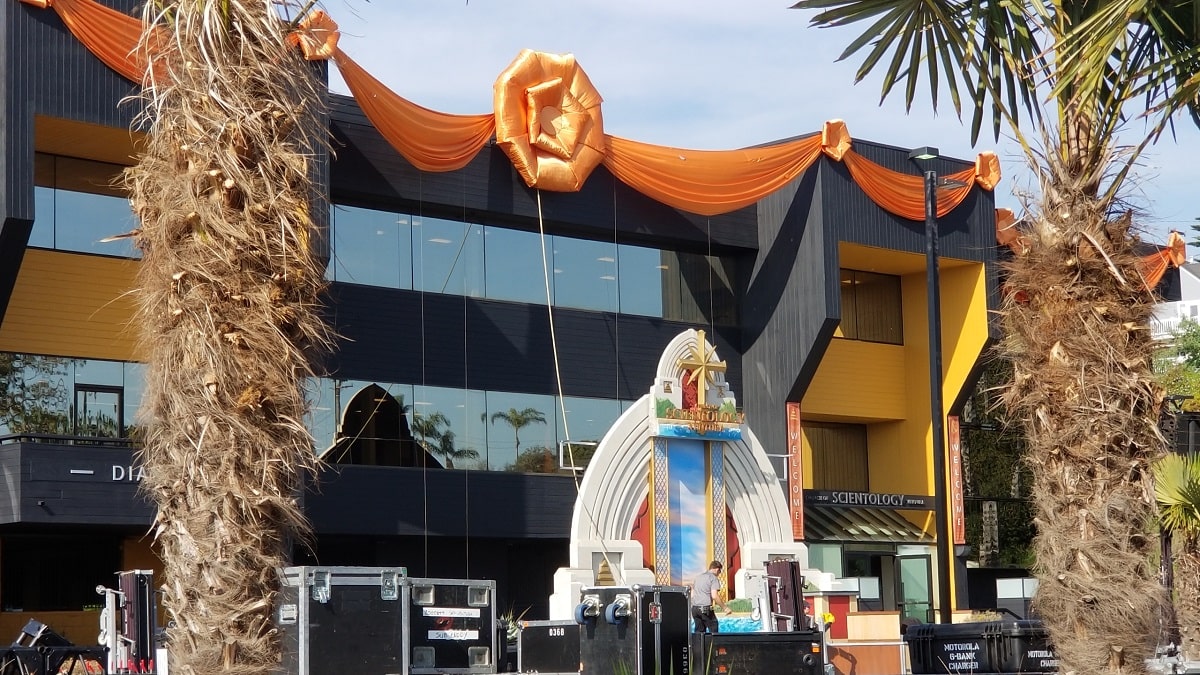 The grand bow…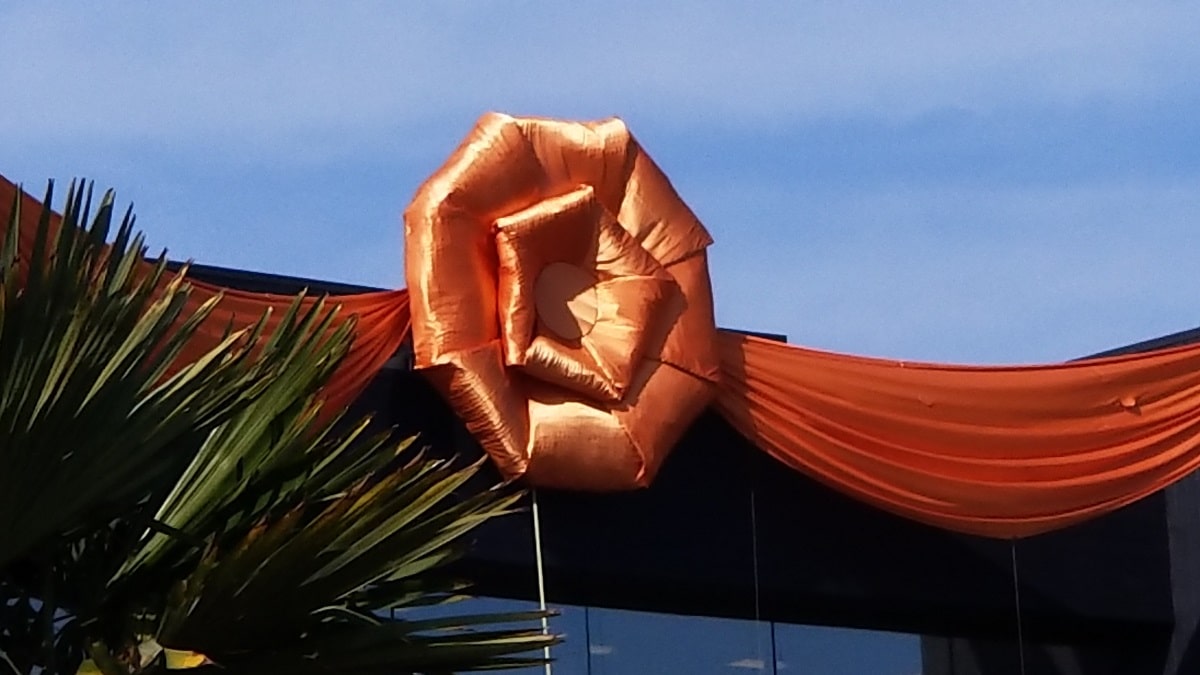 ShrubTech(r) already in place so the public cannot see what is happening or catch a glimpse of Dear Leader…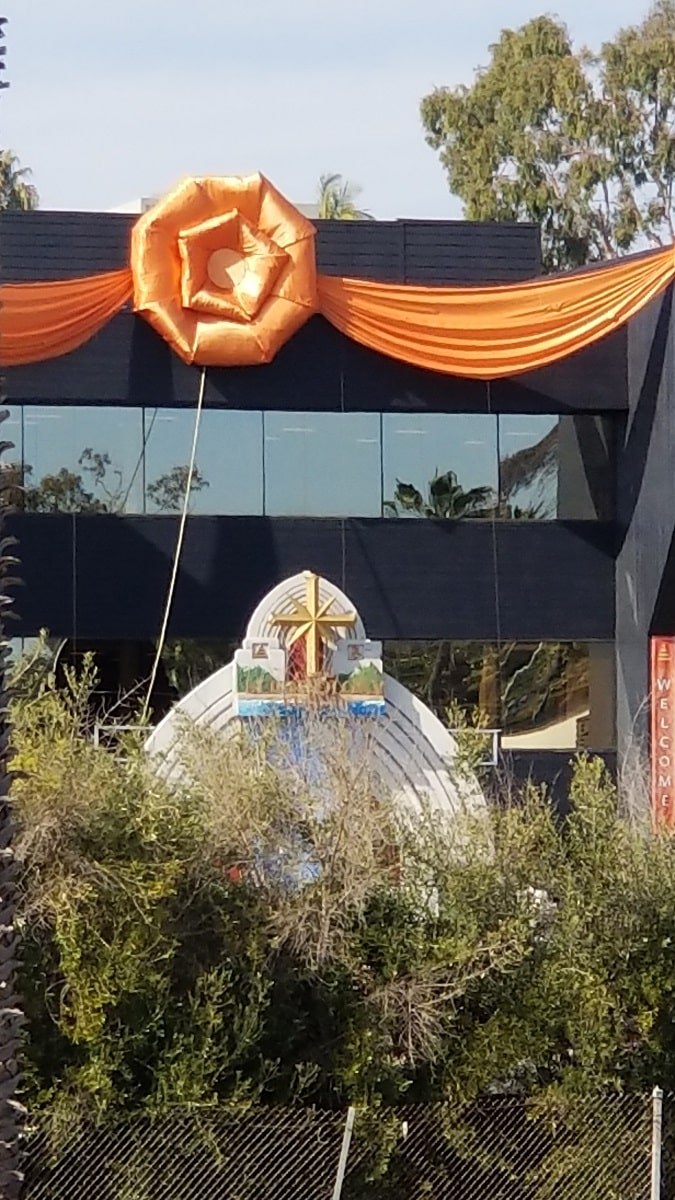 The other reason for the ShrubTech — the glamorous view of the property alongside the "ideal" org location. Apparently at night it is a perfect spot for bodyrouting…