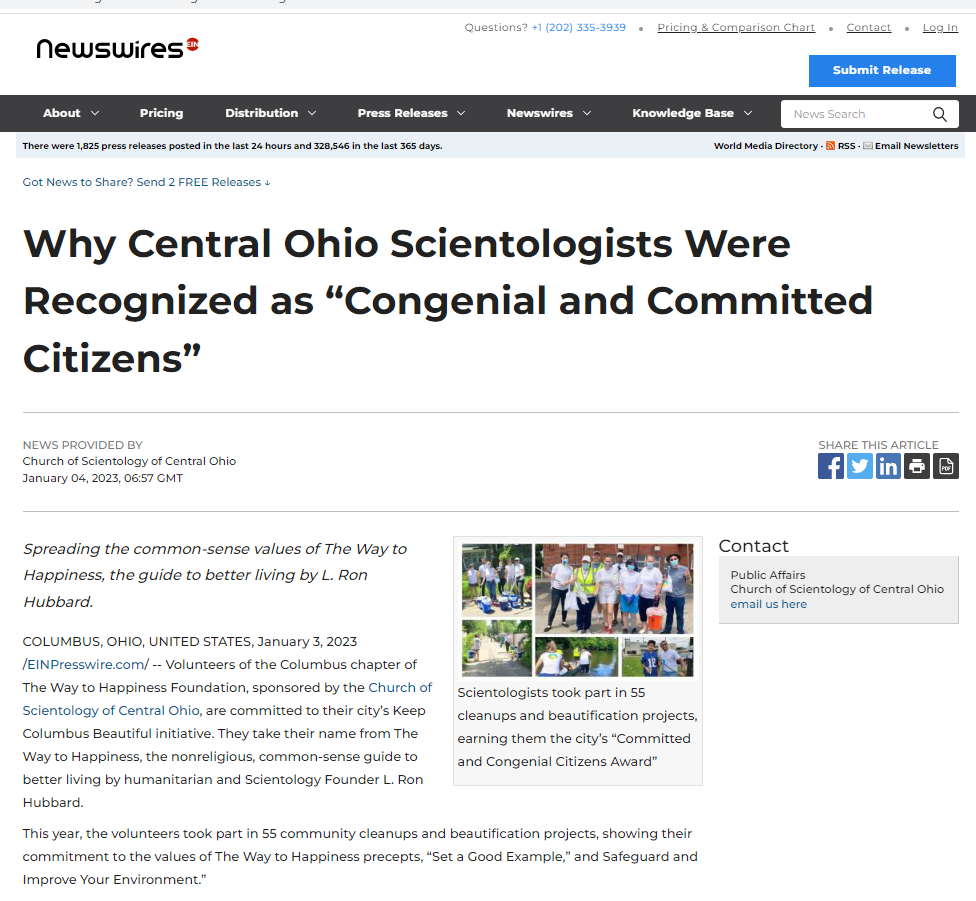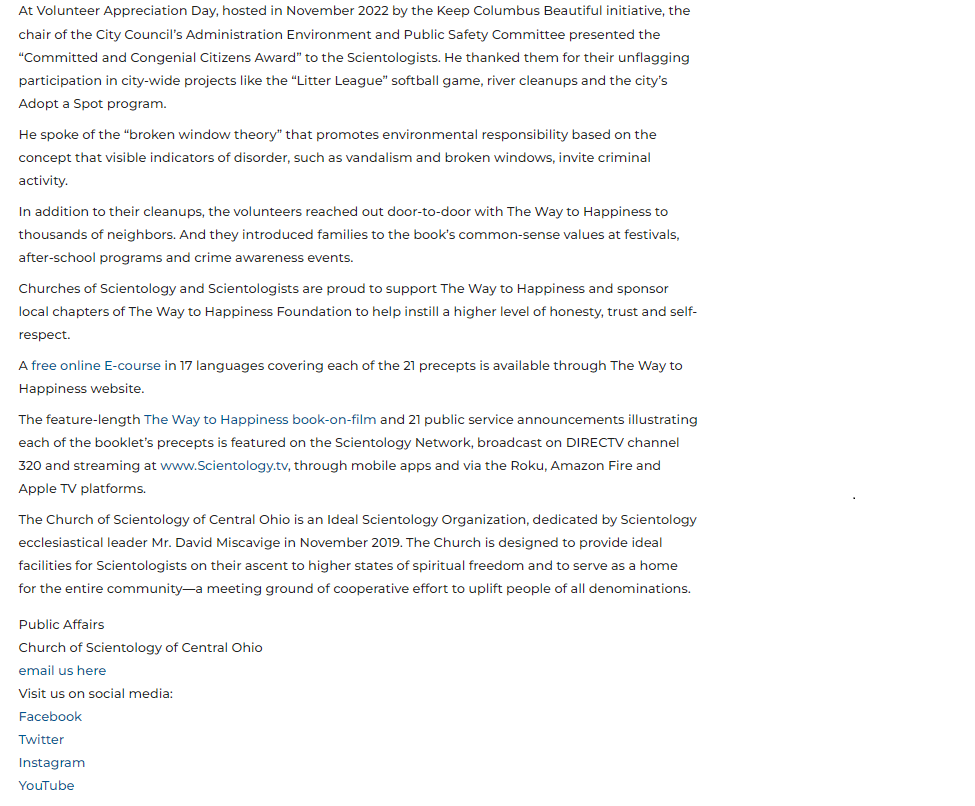 You can bet that if someone reaches out to the "Chair of the City Council's Administration Environment and Public Safety Committee" he or did not think they were presenting an award to "Scientology" but to the Way to Happiness Foundation  "non-religious" front group.
No sooner had they gotten this award than "the church of scientology" put out a press release that is all about how the city of Columbus supports scientology, while also pitching scientology TV and tossing in some ass-kissing for Mr. Mickiewicz.
Calling Stefani Hutchison.