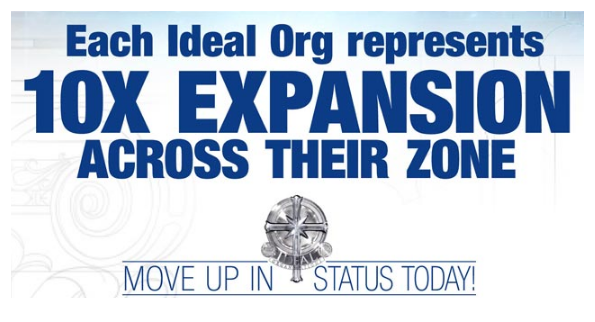 The new "ideal org" that is no longer in Santa Barbara (they'll just have to without an org now) has the welcoming appeal of the Death Star or Tower of Mordor.
A couple of our faithful readers recently drove by to check it out.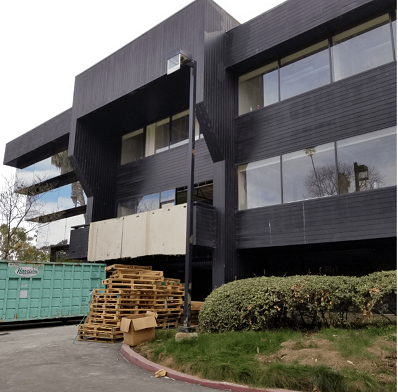 Right alongside the freeway in Ventura, it is hardly an "ideal" location (the current org is right in downtown Santa Barbara).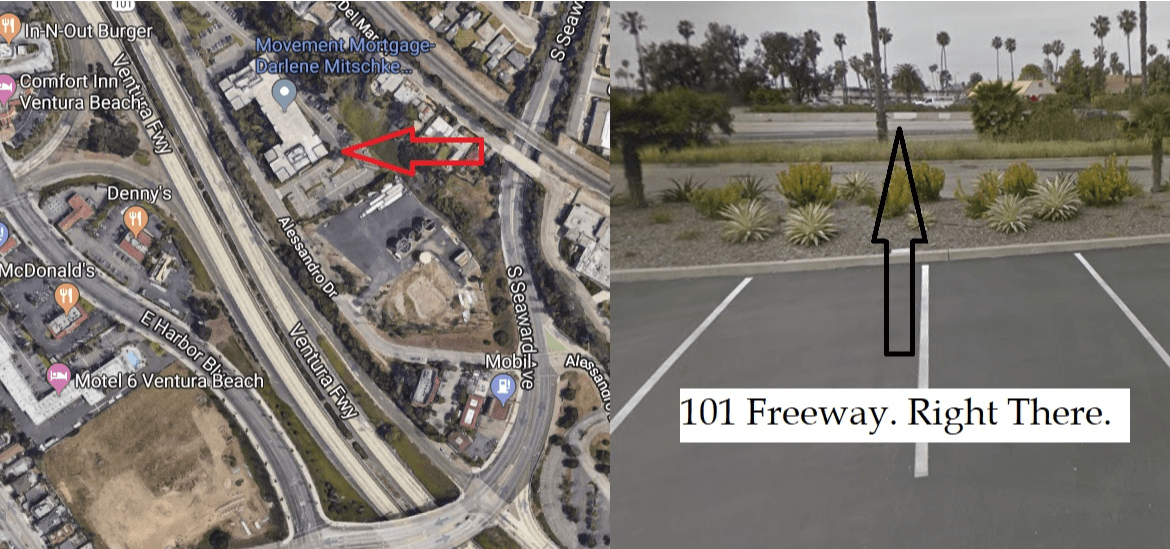 This is the only property that adjoins the "ideal org" — bustling with people 24/7 it is a warm and inviting look.
But, to make up for this terrible location, they are going to increase their signage from one sign of 40 sq ft to 7 signs of 122 sq ft and a new "monument sign" closer to the curb. This should pull in tens of thousands who drive by every day (not…).
Just watch how scientology promotes this building as incredibly brilliant because xxx thousand people pass it every day. The operative word being "pass".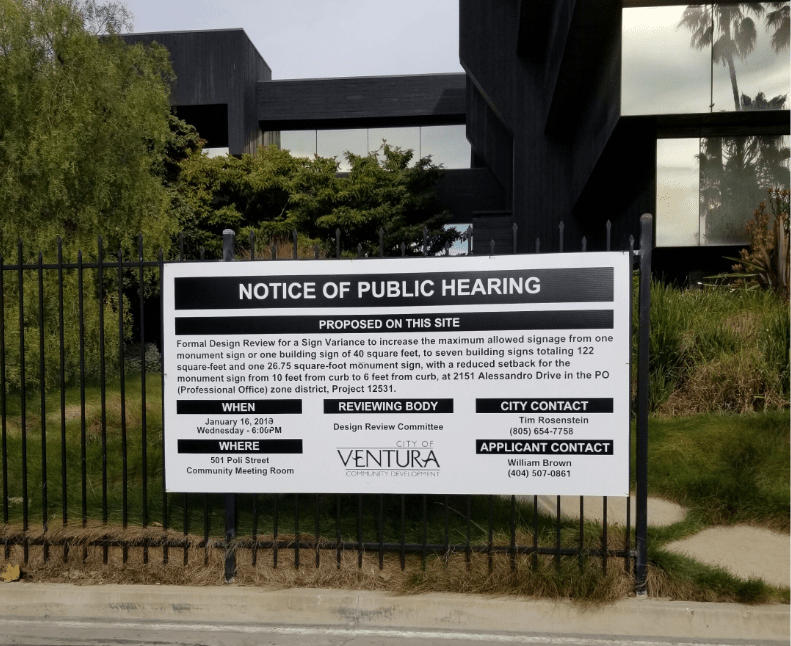 But really, none of this matters. Santa Barbara has ALWAYS been a tiny, failing org. Now it will be a tiny failing "Ventura" org.
And nobody will even notice.