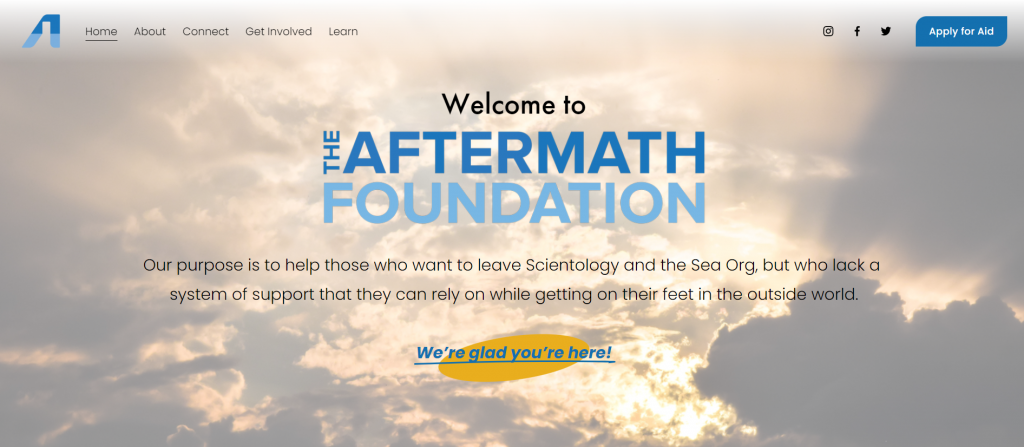 Also no surprise, their OSA minions are actively trying to shut us down.
This is just more Fair Game — attacking "enemies" as they are required to do.
Some background: We learned last year that the Charleston Principles govern non-profit and charitable organizations in relation to state registration requirements, factoring in online fundraising elements that did not previously exist. Under these principles, a non-profit organization is required to register with a given state if they 1. Receive in excess of $25,000 in donations from the state and/or 2. have in excess of 100 donors from that state.
We began by registering with the largest states by population: CA, NY, FL and a few others. Texas and several other states don't registration requirements.
Late last year, a person going by the name of "Emma Anderson" started contacting every state where the Foundation was not registered, alleging that we were "claiming" to be registered with said state. We never stated anywhere we are registered with every state, this is a scientology lie.  We received letters about these complaints from approximately 15 states. We have been making steady progress filing with all states regardless of the parameters outlined by the Charleston Principles.
Last week we were contacted by a Senior Financial Investigator for the State of Florida regarding our registration renewal. She informed us that, once again, "Emma Anderson" has been making complaints about us, alleging that we are making false claims of being registered with certain states. We provided her with copies of all of our certificates of compliance for the states we are registered in.
During the course of the conversation, the investigator mentioned her legal team believes "Emma Anderson" is not a real person because they have asked this "person" to be a witness to testify about their allegations and "she" refuses. The investigator explained that her office has no doubt these complaints are being made by scientology. She mentioned that they have never seen anything like this in terms of an attack on a charitable foundation and that they have spoken to charity offices in other states and they also brought up the name "Emma Anderson" as the "complainant."
We have had similar conversations with other state investigators. The investigator for the State of Tennessee mentioned he has never been so aggressively hounded by someone complaining about a charitable foundation. In this case, we were not yet registered as we did not meet the parameters outlined by the Charleston principles, but we opted to submit registration paperwork regardless. The investigator fast-tracked our registration to help us.
New PI Activity
A private investigator has been making phone calls to the social workers and the camerawoman (Rachael Hastings) who helped on The Story of Serge Obolensky documentary.
The PI's name is Gabriel Sanchez. We have verified he does seem to be a licensed PI operating out of Encino CA and he is registered with the State of CA.
Below is a transcript of a voicemail he left for Rachael Hastings:
"Hi, This message is for Ms Rachael Hastings. I am a private investigator looking into The Aftermath Foundation, specifically their irregular fundraising methods and the handlings of the funds they receive. The foundation is under investigation by a state agency and I saw your name on a recent documentary the foundation is putting together as a fundraising tool. I was hoping to get some information regarding your interaction with them on this documentary. The state agency is also looking for witnesses, so if you are not willing to speak, possibly you know someone who might be able to. Once again, I am a private investigator, my name is Gabriel Sanchez and I can be reached at 8185317927. Today is Friday September 1st 2023, and it is approx 12:30pm in the afternoon. Thank you for your time.
Finally, scientology trolls are telling people on social media to donate to the foundation and to then demand refunds (no donations have been made that anyone requested a refund for, so nothing has come of this).
Of course, none of their Fair Game will deter the work of the Foundation. I like to document what happens so there is a record of their activities.