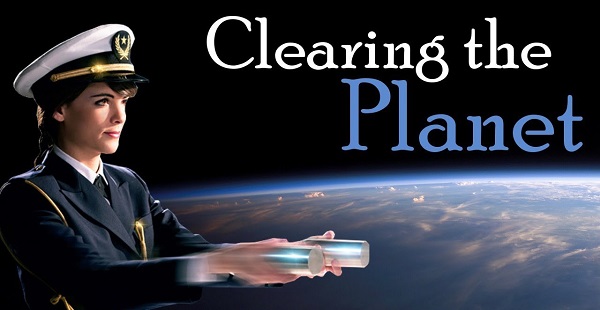 Things are in a bad way in the 2 orgs in Venezuela (one in Valencia and one in Caracas).
This is a plea from the ED of the Valencia ("Venezuela") org for assistance.
It is full of typical scientology hype about how they are saving the world etc etc. and some wonderfully outdated quotes from Source to make things seem better and pretend they are winning. But harsh reality has set in. Venezuela is in economic meltdown. Hyper inflation. Lack of food. Gas shortages (remarkable in a country that exports massive amounts of oil)…
She says they no longer have the resources to support themselves locally, have used up their org "reserves" and are asking for help from people around the world based on the "International Directive" (apparently in reference to IG NW Bulletin from the COB about the pandemic planetary bullbait) which authorizes them to do so. She is requesting money be sent to a person living in Los Angeles via a bank in Florida… Nothing seems suspicious about this at all.
There are two large questions this raises.
First: Where is "Central Reserves" and the IAS? This is what these reserves are supposed to be for. To carry the organizations through times of enormous hardship or catastrophe. Circumstances exactly like this.
Instead, the "Venezuela Executive Director" is begging for money from anyone who will listen and asking it to be sent to a bank in Florida with a person in Los Angeles as the named beneficiary…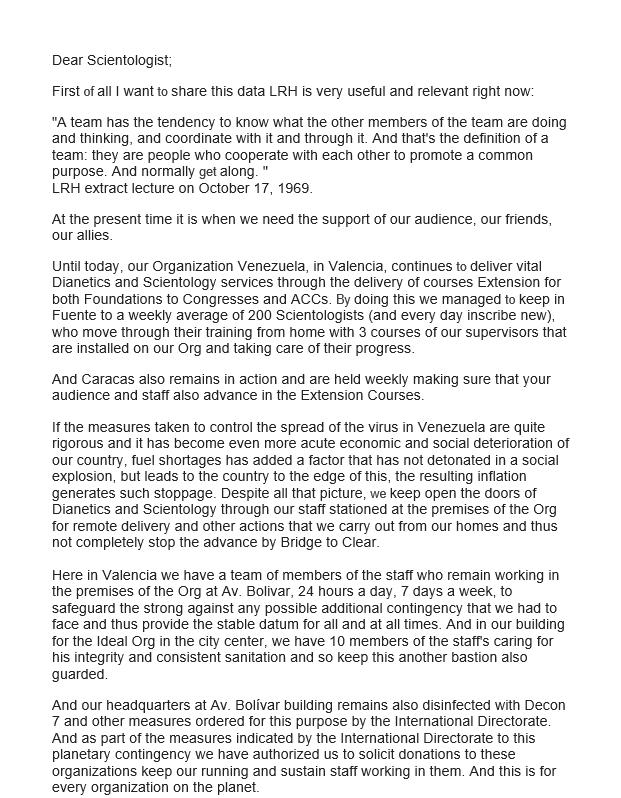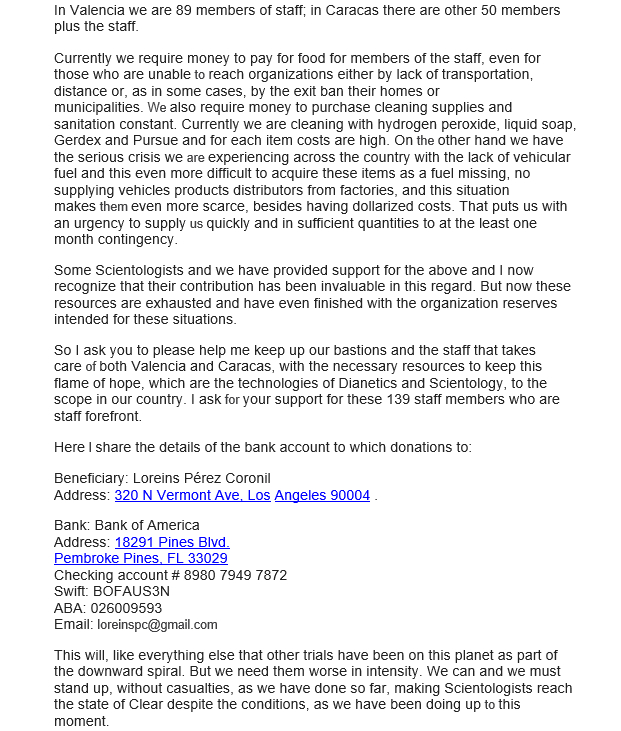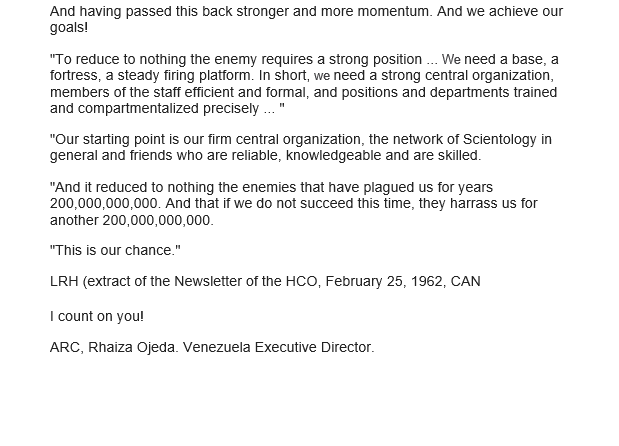 And secondly. What happened to the astonishing successes of bringing the Way to Happiness to restore the "chaos" in Venezuela?
There have been several IAS Freedom medals handed out to people from Venezuela for "bringing LRH tech" to the "Government of Venezuela" and "salvaging a nation."
Today, right on the Freedom Magazine web page is this piece about IAS Freedom Medal Winner Ruddy Rodriguez from Venezuela. She was not the first, nor the last — there were others earlier and some later including Audrey Cabrera. In fact, I wrote a piece about Audrey and other IAS Freedom Medal winners some years ago that is just as valid today as when I wrote it.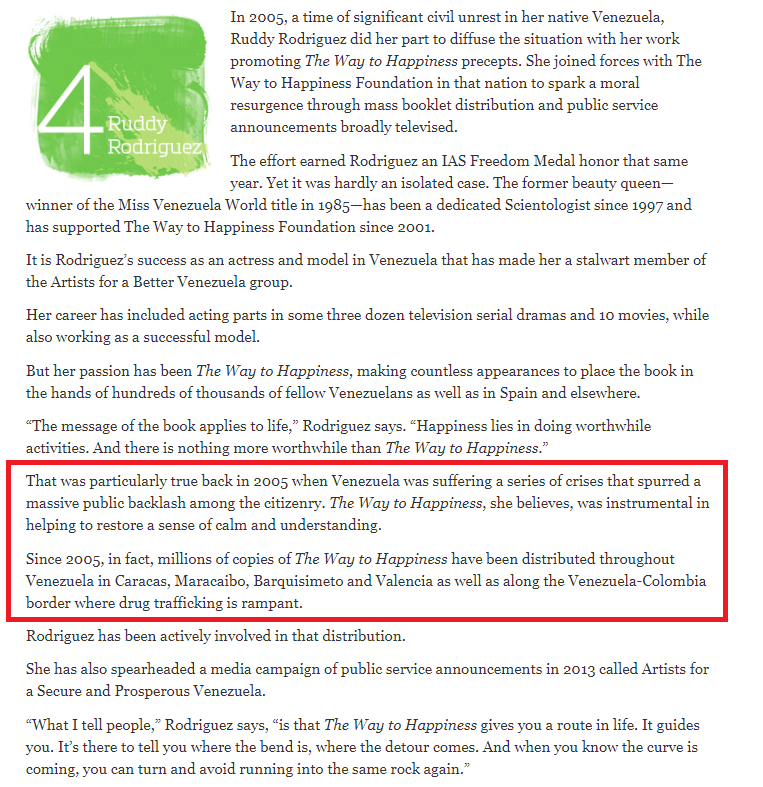 Somehow the massive distribution of WTH and implementation of LRH admin tech into the government of Venezuela didn't work out.
One could go back through earlier events, Impact mags and Int Scn News and pull out the ridiculous claims they have made about salvaging nations and bringing the tech to overwhelming response — from Ukraine to the Philippines and Peru to Indonesia. Virtually every remote locale on earth has been saved by LRH (never seems to happen in NY or LA or even London or Rome).
One day, I might just tackle this when I have some time to spare…