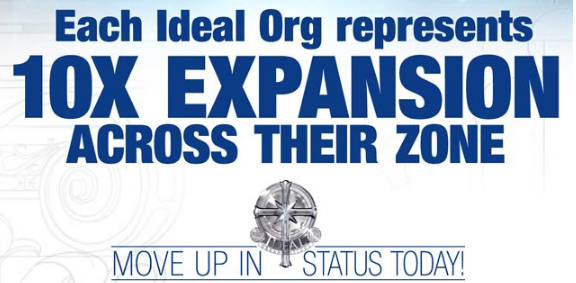 This is a new one on me — and also a reflection of just how desperate things have become inside the "ideal orgs."
Why not offer the person who joins staff the $500? It will be the last money they will get from scientology, and they will need it…
Instead they are giving money to anyone who can offer someone ELSE up to join staff (presumably they are too smart to do so themselves). "Hey, if you volunteer someone else for this suicide mission we will pay YOU good money."
They used to give commissions for selling books and getting money in. Now they are doing it for getting staff arrived.
The crazy knows no bounds.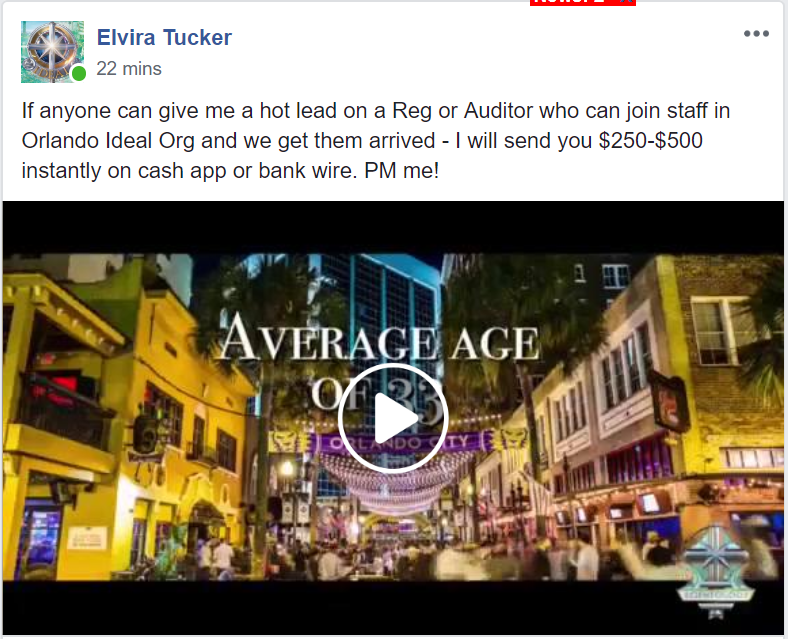 PS: About that immediate 10X expansion… Aren't the ideal org staff well paid? What scientologist would NOT want to join staff in that case? AND they get their training and auditing free (and all these orgs deliver the most important services that even the OT VIIIS have to do over and over — Student Hat, Purif and Objectives).
Seems like there is a big disconnect between what is claimed and the reality of these ideal orgs don't you think?