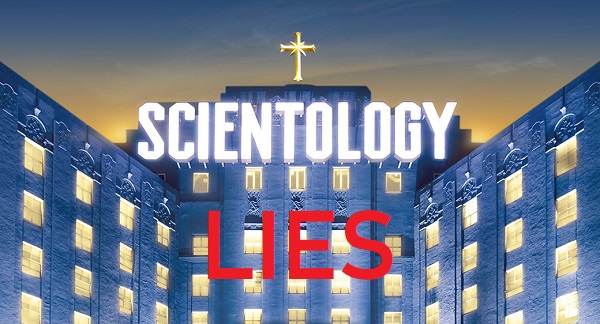 Yesterday, Tony Ortega reported the news out of Australia concerning the perpetrator of the tragic murder at the Advanced Organization in Sydney.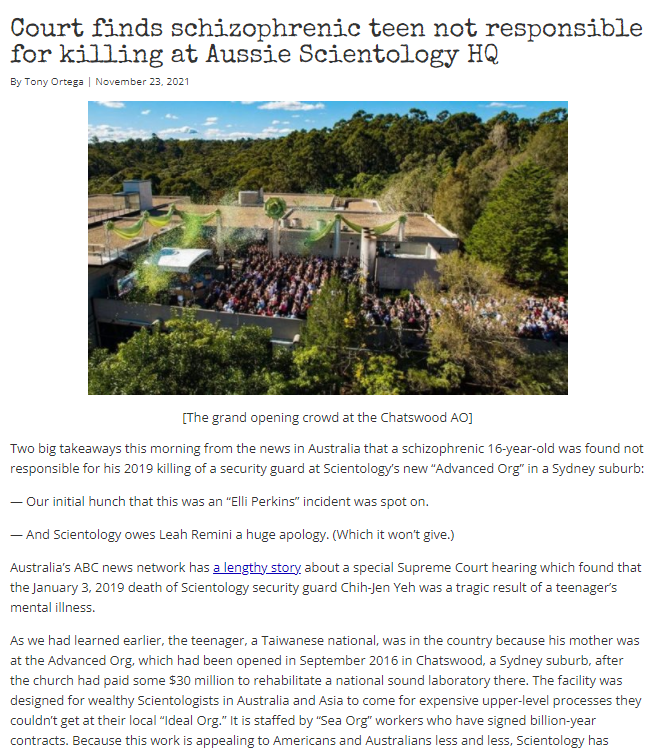 Stefani Hutchinson weighed in with her always cogent and fact driven take on things like this, I recommend reading her blog on the subject.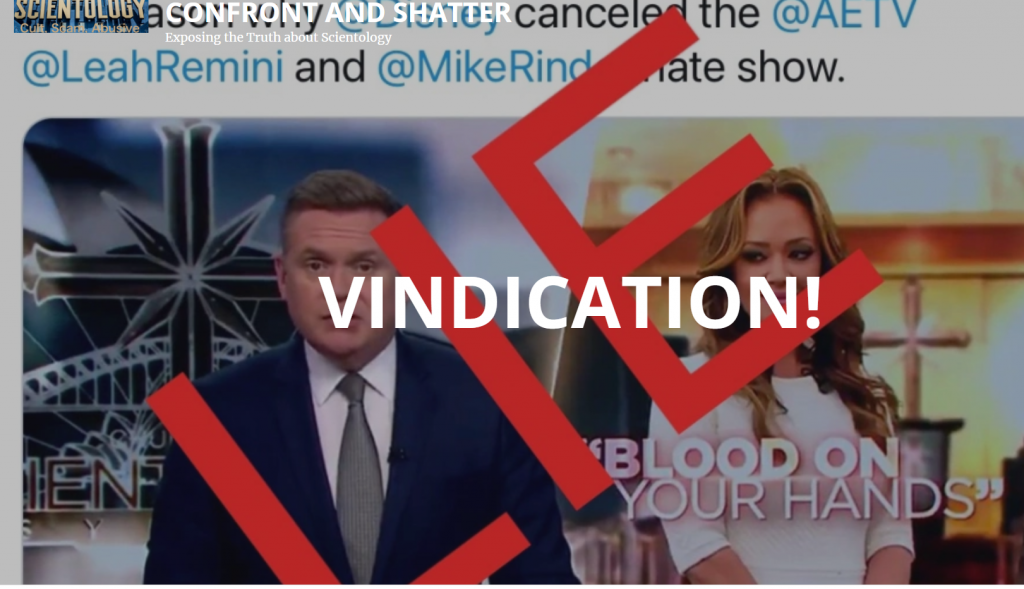 While there is much to be said about what happened, the tragic circumstances, the scientology refusal to acknowledge real mental illness and other things, there is a singular point I want to make. Scientology seized on this tragedy to make baseless and despicable allegations about Leah Remini and me. They claimed we had "blood on our hands" and had "instigated the murder" (not to ignore the lesser lie that the show was not canceled by Disney or anyone else).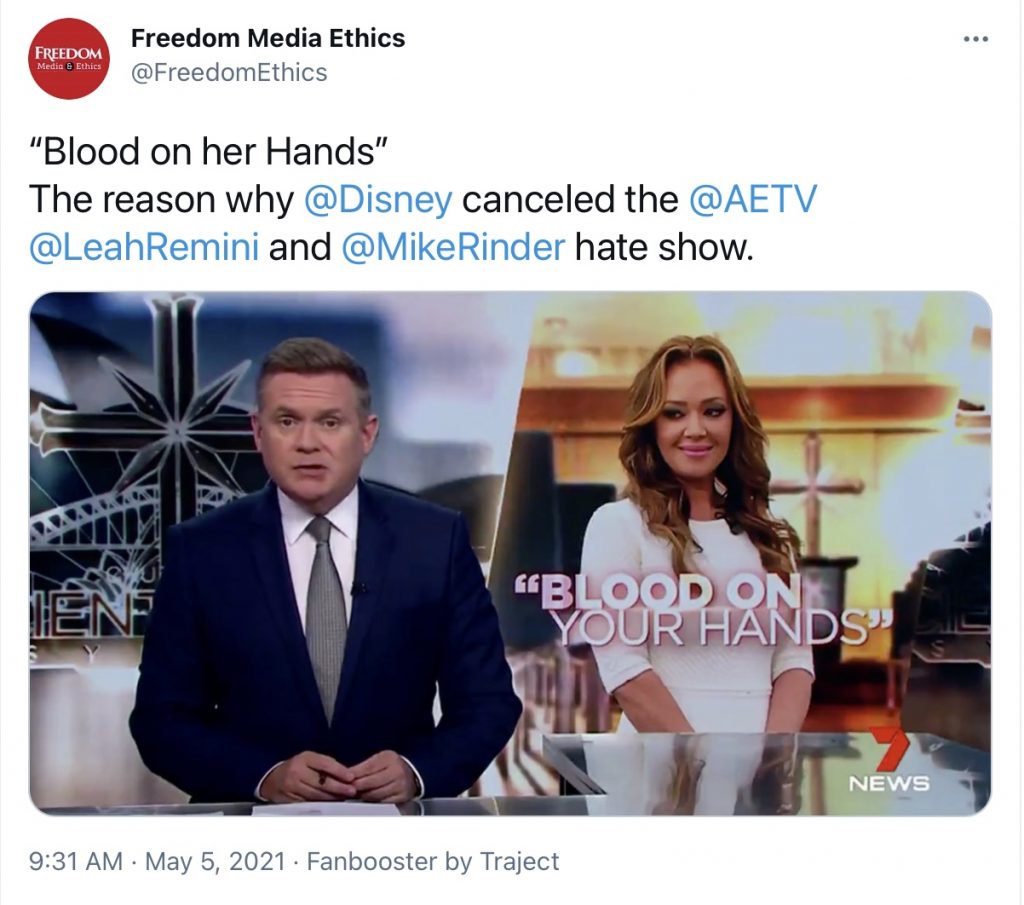 They went even further and spread their hate to the executives at A&E, falsely claiming — based on absolutely nothing other than their desire to destroy their enemies at any cost — they also had responsibility for this horrific tragedy that happened inside their organization, by the mentally ill son of one of their members upset with what someone in the organization had done.
Karin Pouw didn't write this letter. David Miscavige dictated it. He doesn't put his name on things that have blowback potential like this. That is what flunkies like Karin Pouw are for. Of course, if this ever became an issue — for example if Paul Buccieri or A&E sued them — Miscavige would claim he knew nothing about it and Karen Pouw would be thrown under the bus as the sacrificial goat.
You can be sure that now their absurd theories have been disproven, they will not retract anything they said. They never do. And just as when this happened, they will have nothing to say about the victims or the circumstances of what happened and why. In fact, they  have gone one step beyond that and have already doubled down on their lie, falsely claiming the decision from the Supreme Court somehow "confirms" that we "prey on" the weak. They have absolutely no shame.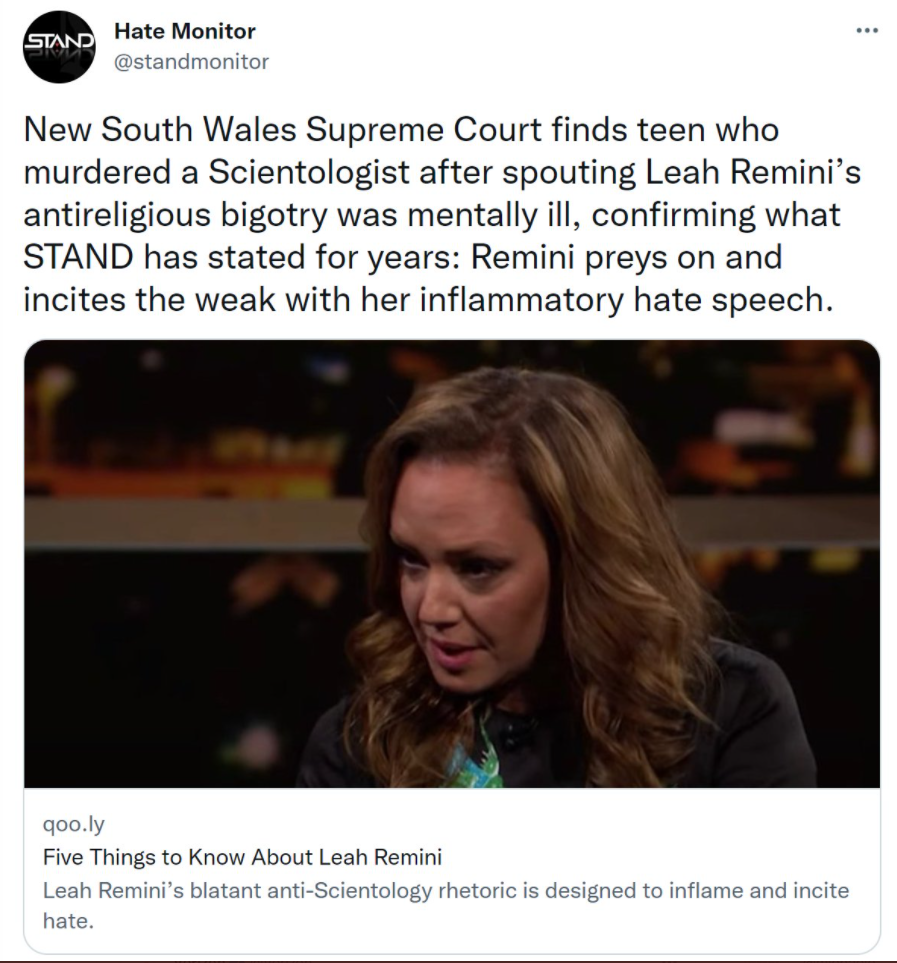 My point is a broader one though.
This example should be held up as Exhibit 1 any time scientology says anything negative about someone they don't like.
If they are willing to accuse high profile people of inciting murder with not a shred of evidence, it proves without doubt they will say ANYTHING about ANYBODY. They are not careful, nor are they concerned with facts or the truth. They have a singular objective. Destroy their enemies (those who speak the truth about them) at any cost. They will literally INVENT stories and allegations to try to make people look bad. All the claims they make about the terrible things former scientologists, journalists, politicians, government officials or upset family members of scientologists have done are uniformly lies. Accusing people of theft, sexual misconduct, bigotry, stealing, child abuse, beating their wives or any of the other things they say is small potatoes compared to accusing people of inciting murder. There is no greater crime in society. And they toss that out with a yawn.
This is scientology modus operandi. Always has been and always will be.
Don't ever give their claims about their enemies any credence whatsoever.