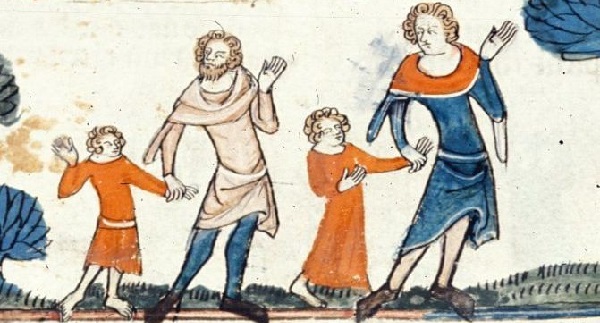 It is sadly true that many children raised in scientology families, especially those that attend "Study Tech" schools, have a pre-ordained future in the Sea Org.
While scientology and Applied Scholastics claim they are NOT scientology, and certainly are NOT Sea Org recruitment pools — sometimes the truth leaks out.
Here they are, thinking they are safe inside a scientologists only FB group, telling it like it is: Their "product" is a graduate who joins the Sea Org.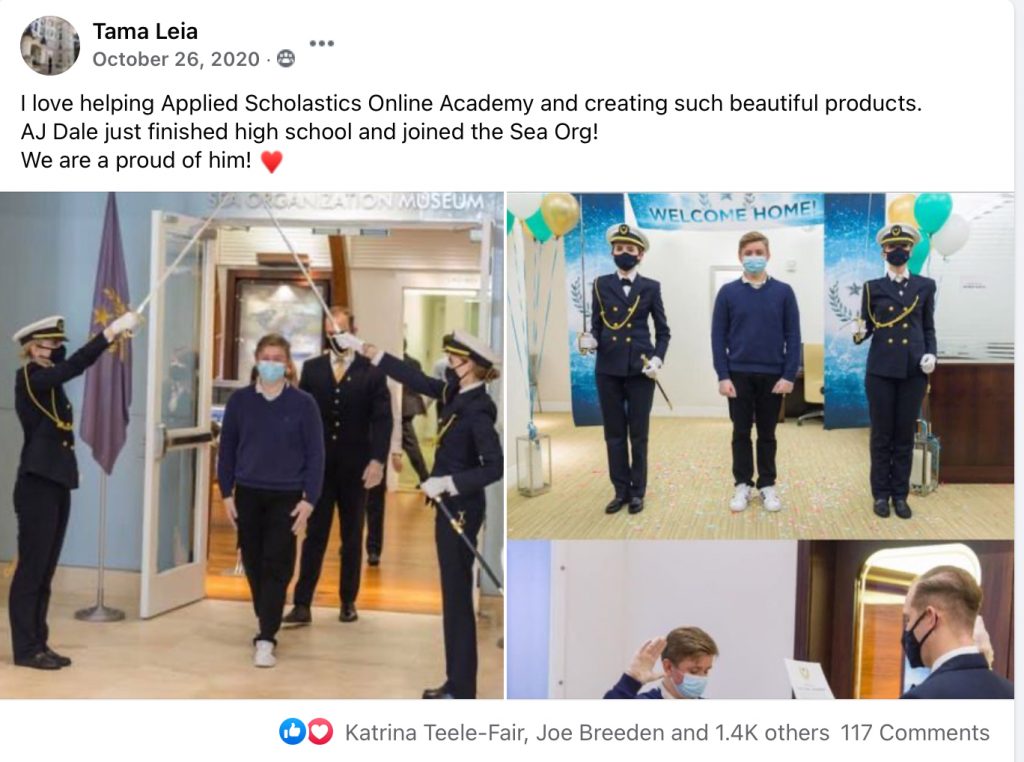 And here is a parent laying out her "win" that she "made the decision that I was raising Sea Org members. I made this my stable datum."
Her son joined staff at Tampa Org at 16 and then got "promoted" to the Sea Org.
Back in Medieval times it was considered an obligation to give children to the church.
Scientology is doing its best to bring back old ideas.
Unfortunately, I know what it is like to bear children IN the Sea Org, which is one step beyond raising them outside the Sea Org to become future recruits. My oldest children had no choices in life other than the ones that were made by the Sea Org and for the Sea Org.
It is so sad to see these kids being brainwashed into a futile, wasted life dedicated to "clearing the Planet" — an objective that not only won't be accomplished, its a completely unreal, false goal as ridiculous as counting the drops of water in the ocean. But you can be sure that AJ Dale and Jessi9ca Greenwood's sons are as convinced as their parents that they are on a noble and worthwhile mission to begin counting the water drops, naysayers be damned.