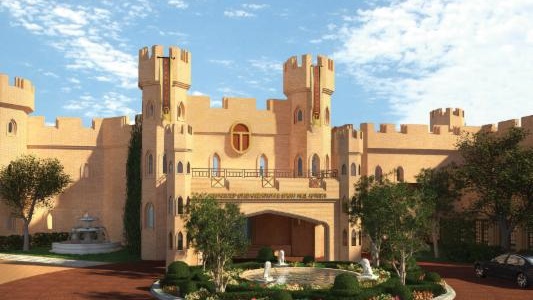 They are promoting the empty new AO in Africa as a bargain basement alternative to the traditional AO's.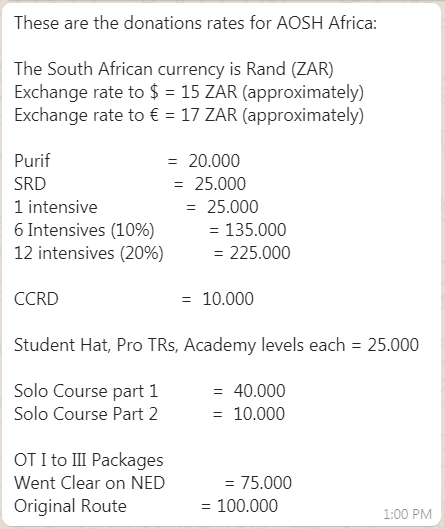 These prices are (believe me, even though seem ridiculous) WAY lower than anywhere else.
You can bet the other AO's are less than thrilled about this as they struggle to scrounge public…
But more importantly, it says loud and clear that there are nowhere near enough public in Africa to support an AO, so they have to poach from other areas. That was clear from the outset. They have a few small, struggling orgs like Joburg and some that are completely non-existent like Bulawayo, Harare and Port Elizabeth. They might produce one Clear a month between all of them. And this AO, manned with important Sea Org members was announced as SH Size the day it opened…
The Walmart AO was another vanity project, like Dublin, where there was not even an existing failing org, but Miscavige poured millions of dollars into a real estate scam that truly has no purpose other than as an investment of excess cash in real property and a PR stunt. If they need public from "other" AO's, then they clearly don't have enough public to support the operations of the organization. Just like Dublin.
The "new AO" was a PR pitch to those inside the bubble to keep them believing that "scientology is expanding all over the world" (meaning anywhere you are not — because if you visit your local scientology organization you will see it is NOT expanding).
Next we will see "tours" from AO Africa in other Continents trying to poach their few remaining public.
It's a dog eat dog world inside the bubble.