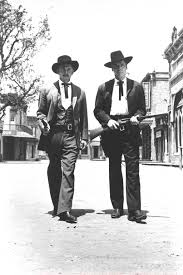 Read the article and attached documents on Tony Ortega's site this evening.
There are a series of declarations that tell a lot of the real story of the state of radical Scientology.
Some weeks ago I said that I would post some things from LRH here for people to contemplate as there are some who read and post on this blog that seem to believe that LRH was flawless and that the aberration that is the church of Scientology today is entirely created by others.
You will see in my declaration that was filed today that I cited some little known LRH references that may surprise some readers of this blog. It's not all sweetness and light and "My Philosophy". People no doubt will still try to justify that they are "misapplied" and "taken out of context." I ask that you simply read them for what they are and compare what has been reported about the activities taken against the Rathbuns. This IS the "tech" that is being applied. 
There is a lot of reading.
But for those who want an inside look at life at the top of the Scientology world, it is fascinating and perhaps a bit shocking.
I can attest to virtually everything that is written by all of the other declarants except Bert Leahy (as I was not there — but his account matches everything I know and have experienced).  This is not pie in the sky or exaggerations. 
If you honestly care about the subject, read everything that is posted on Tony's site.