The twelfth and penultimate installment of the first draft of a novel written by our old friend Terra Cognita. Our Sunday Serial.
Terra welcomes all suggestions and feedback — this is draft — you can note them in the comments.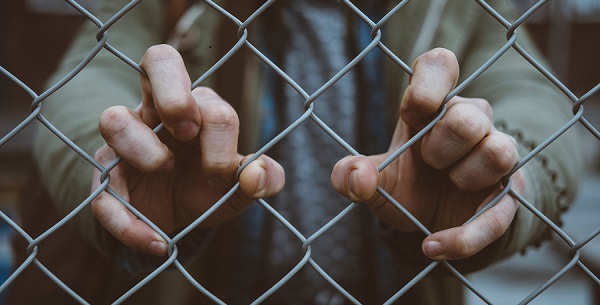 Chapter 67
I thought about calling Detective Gardner as I drove to the ER at Cottage Hospital. I thought about calling Dev. I considered calling my dad. I probably should have dialed 911. But I didn't. I mostly listened to Roxy saying how sorry she was she had gotten me into all this. I told her not to worry.
A couple of hours later a young ER doctor set my broken-ass nose. The cure was more painful than the disease. Roxy wiped away the tears running down my cheeks as I lay on the examining table. Even though she didn't have a license and had never driven a car, she drove us home that night. She never exceeded twenty-five miles per hour.
I'd never experienced a more miserable night. About all I could do was lie in my bed, on my back, staring up at the ceiling. My throbbing head felt like it was filled with concrete. I wished I could have fallen asleep. At least Roxy lay beside me and held my hand.
Around six the next morning, I stopped in the bathroom on the way to the kitchen to make myself a cup of tea. I hoped a few aspirin, a cup of hot liquid, and putting my head in a vertical position would ease the unpleasantness. And pain. And misery. I felt like shit. And didn't look much better. The area between my eyes and the white tape crisscrossing my nose had turned black and blue. Lovely. At least I hadn't seen any blood in my urine.
I was standing in front of the stove waiting for the water to boil when I felt a hand on my shoulder. "I'm so sorry to have gotten you involved in all this," Roxy said.
"We've been over this," I replied. "It isn't your fault."
"But I feel responsible."
I turned around. "I'm as responsible as you are. In fact, this all started with me doing the Purif and Joan dying and…"
"But I'm the one who's blown. I'm the one they're after. If I'd gone back with them, none of this would have happened."
I shrugged. "Maybe, maybe not. They still might have tried to get me to go back to Int Base so as to control the situation."
The kettle started to whistle and Roxy said, "Here, let me get that. You go sit down on the couch."
Sounded good to me.
Chapter 68
Dev and Cindy showed up around ten. Since I couldn't taste my cereal and was uncomfortable sitting or standing, I was happy for the distraction.
"Whoa!" Dev said, seeing my face. "What the fuck did you run into?"
"A Sea Org fist," I replied nasally.
"Oh my god. What happened, dude?"
I turned to Roxy. "You tell em."
She sat down next to me on the couch. When she was done with the story, Dev said, "So is that the end of it or are they gonna come back? Like with reinforcements?"
"Don't know," I answered.
"I'm sure we haven't heard the last of this," Roxy said.
"You think they'll physically attack Rick?" Dev asked. "Like…again?"
"Probably not, but…" she shrugged.
"In the meantime, we should get started on our website. Get it up and running before they try anything else."
"And you really think putting up a website will stop em?" I asked.
"It'll publicize things. Let the world know what's going on. We could post the picture of your fucked up face. If they know we're documenting everything, they'll be less likely to come after you."
"You would think," I said. "But considering it's Scientology and the Sea Org were dealing with, they might do just the opposite."
"Like attack you?"
"Exactly."
"And by the way, you sound like shit, too."
I turned to Roxy. "Babe, cancel the rest of my speaking engagements, would you?"
"I'm on it," she replied.
Cindy pulled her laptop out of her pack and unfolded it on the kitchen table. "So we gonna do this guys?" The rest of us joined her at the table.
Setting up the site was ridiculously easy. The hardest part was agreeing on which colors and fonts to use. In the end, we revisited the big, established, anti-Scientology blogs and pretty much followed their examples.
"Now we just gotta fill this sucker up with content," Cindy said a couple of hours later. "We should start with your story, Rick."
"And your face," Dev added.
I flipped him off. "I think we should start with Roxy's."
"We could post both at the same time," Dev said. "Or…we could save ourselves a shit-load of time and simply see if that Marvin Brander guy would post your stories on his site."
Cindy gestured at her screen. "After we just spent all this time creating this awesome site?"
"If we went with Brander, we wouldn't have to maintain anything," I said. "Just send him the stuff and let him deal with it."
"What if he doesn't want to post it?" Cindy said.
"Why wouldn't he? This is hot shit. And if he doesn't want to…" I pointed to our new homepage, "we can always go back to our Plan A."
"What do you think, Roxy? You've been awfully quiet."
She shrugged and glanced out the window. "Either way is fine with me."
"But which would you rather do?"
"I don't care. Really. Either way is good."
"But…"
"I don't care! Seriously! Just do whatever you guys want to do."
"Whoa, what's with you, girl?" Cindy asked.
"It's just…this is all so new…like the reverse of everything of I've been doing my whole life. I was born and raised in Scientology where I was taught that the group was everything, that even considering doing what we're proposing is the worst thing a person could ever do. Speaking out publically against the church is the ultimate high crime. Like only a real suppressive person would ever do such a thing. That kind of thinking has been programed into me since I could first walk and talk. So going in the opposite direction of everything I've ever known is kinda overwhelming. It's kind of a break in my reality."
"We don't have to do this," I said. "Seriously, we could just walk away and be done with everything."
"I know," Roxy said.
"Like we can shelf this whole thing and just go about our lives."
"I know that. I was just telling you how I feel. Doesn't mean I don't want to follow through and post our stories."
"So you do want to do this?"
"I just said I did."
"Okay…then…"
"I'm thinking that posting everything that's happened might even be therapeutic," Roxy added. "Like communication is therapy. And that's essentially what we'd be doing."
"Except that by talking with a therapist," Cindy said, "you're only talking to one person. You post your story online, you're talking to hundreds or thousands of people—all of whom have an opinion. And if it went viral, we could be talking millions. You okay with that?"
"It's not like I have any real crimes to hide," Roxy said. "And like I said, it'd probably be therapeutic."
"So you're saying we should do this thing?"
Roxy nodded. "I like Dev's idea about submitting our stories to Marvin Brander's blog. If we did that we wouldn't have to worry about sifting through the comments and moderating everything."
"And you'd get a shit-load of more viewers," Dev said. "His site's been up and running for years and has an established readership."
While Roxy made me more tea, Cindy tinkered with our new website, and Dev killed the rest of my cereal, I considered asking local supervisor, Doug, if he wanted in on the action. Like maybe he had a story of his own he might have wanted to tell. He'd been working in the Org when Joan had died and had been witness to the whole cover-up. His point-of-view could have been fascinating. I grabbed my cell off the coffee table and texted him.
Chapter 69
Roxy and I were sitting in a Coffee Bean and Tea Leaf when our two besties, Stan and Granderson, pulled in the lot and parked facing us. I was sipping overly-sweetened coffee; Roxy was drinking a chocolate Frappuccino piled high with whipped cream. From where we sat in the window, I could clearly see Stan's black eye. No doubt he and Granderson could see the white medical tape crisscrossing my nose.
"Holy shit," I said. "Check out who just pulled up. Twelve o'clock."
Roxy looked up from my laptop. "Holy shit."
"As long as we sit here, we're safe."
"You saying that once we leave, they might attack us?"
"Probably not in such a public place, but…" I shrugged. "Rusty's parking lot was pretty public and look what happened last night."
"If they try to block us getting into our car, we should come back inside and call the cops. Like not try to fight em."
"Agreed. Getting hit in the nose again would not be pleasant. So for now, let's just keep writing and see what happens."
"What if they don't leave?" Roxy asked.
"They had to have followed us here from the Little House. They were probably camped out up the street. For sure they're not leaving."
"Then what are they doing here? Just trying to intimidate us?"
"Maybe they want to talk to us again. Like they have something new to offer."
"I'm sure their seniors told em to 'finish the mission.' Like get us to come back with them or face the consequences."
"The consequences?"
"Being transferred to the RPF—the Rehabilitation Project Force—and having to clean dumpsters with toothbrushes for the next few years."
"Lovely."
Granderson stuck a long-lensed camera out the window and started snapping pictures. We lived in a free country; he could do whatever he wanted. I smiled and flipped him off.
"So we just sit here and keep writing?" Roxy said.
"Might as well."
"What about Doug?"
I glanced at the clock in the corner of my screen. "He's supposed to meet us here in fifteen minutes."
"You know…just talking with us is considered a high crime," Roxy said.
"Consorting with the enemy."
"Associating with SPs."
I texted Doug that Stan and Granderson filming everything from the parking lot and I'd understand if he wanted to postpone our meeting. He replied, "Screw them," and showed up ten minutes later. He stared at my nose for a few seconds but didn't ask me about it. The moment he sat down with Roxy and me, Granderson resumed shooting.
I pointed to them in the lot. "Those are them."
"Wow. They're not even trying to be subtle," Doug said. "They don't even care if we see em."
"I think that's the whole idea: try to intimidate us," Roxy said. "At least try to intimidate Rick and me. They probably don't know who you are."
"Once they find out—which shouldn't be long—your career inside Scientology is pretty much over," I said.
"Unless you decide to get off all your overts and withholds and work your way up the conditions," Roxy said. "Once they report that you've been talking with us, they're gonna be all over your ass."
"Like bees on bluebonnets," Doug said.
"Huh?"
"It's something my grandma used to say. But I don't care. I can't just stand back like nothing's happened."
I looked out the window and flipped off Granderson again. With both hands! Why not? Felt good.
I scrolled to the top of what I'd been writing and slid my laptop across to Doug. Five minutes later, he looked up and said, "This is heavy shit, dude." He pulled a flash drive out of his pocket and asked if he could copy what I'd written. I told him I'd just email it to him.
"I'm having problems with my Internet provider," he said. "Trust me, this will be a lot easier."
I shrugged. "Yeah, sure, whatever."
He stuck the drive in one of the USB ports and said, "This will only take a sec." When he was done, he turned to Roxy and asked if he could repeat the operation with what she'd written. She said, "Sure."
Sometime later, Granderson came in and ordered lunch from the counter. While he was waiting, he snapped off a series of close-ups of Roxy, Doug, and me writing at our table. I didn't smile. Or offer to buy him a coffee.
Chapter 70
The following week was a busy one.
On Monday, Dad and I met with our lawyer, Connolly, in his office downtown. He told us the District Attorney was still gathering evidence and hadn't pressed charges against me or anyone connected with the church—but that she could in the future. We'd just have to wait and see. That was the good news.
The bad news was, Bill Macias, Joan's husband, had filed a lawsuit against the Church of Scientology for "wrongful death" and was asking for lots of money. Lots and lots of money.
I just heard this from a colleague. I haven't seen the court documents.  "You'll assuredly be called as a witness, though," Connolly said.
"For the defense or the prosecution?" Dad asked.
Connolly shrugged. "I don't know, yet."
"I won't be part of the defense," I said. "I'm not gonna speak for Scientology."
Connolly smiled. "Either way, you'll still have to testify."
"Then I'll just tell the truth—exactly like I've already written down for you. I'm not gonna lie for em."
"You shouldn't lie for either party."
"Because that would be perjury."
"And perjury is against the law."
"Any sense of what might happen?" Dad asked.
"Given the track record of the defendant, this suit will take years and years, along with appeals and appeals. The Church of Scientology isn't known for going down easily. They'll fight this thing to the bitter end."
"Which may take years and years," I repeated.
"Unless something radical happens within the church hierarchy, this suit will take years and years. No doubt about it."
"What does this mean for me?" I asked.
"I'm guessing your pockets aren't very deep. Correct?" Connolly asked.
"No."
"But mine are," Dad said. "Not millions deep, but I own my own house and have a retirement account."
"Once again, nothing's been officially filed, yet, so we don't know who's named and who's not."
"I still haven't talked with Mr. Macias," I said. "I owe it to him. It's the decent thing to do."
"It may be the decent thing to do but it's not the smart thing to do," Connolly said. "Under any circumstances, you shouldn't contact him."
"But…"
Dad held up a hand. "I think you should do as Mr. Connolly suggests."
I said, "I understand." In my mind, I thought I should still go and talk to the guy. It was the decent thing to do."
Chapter 71
On Tuesday morning, I squared things with my boss at Starbucks, who was sympathetic—and fascinated—by my abduction by the Church of Scientology. That afternoon, Roxy scored a job across the street at the Coffee Bean and Tea Leaf. While I was happy to get my old job back and begin making money again, Roxy was anxious and delirious. She'd never worked in the real world before and she'd never earned a real paycheck. Since we'd be starting school soon and were living together, we worked things out so our schedules overlapped.
Living together…
To my disappointment and unhappiness, Roxy insisted she sleep on the couch—while I slept in my bed in my bedroom. During waking hours, she resisted all my attempts at romance. "There's just too much going on right now," was her common refrain. I thought she was conflicted and would eventually come around and accept my advances. Hopefully, sooner than later.
On Wednesday Roxy started classes at SBCC. Not only hadn't she studied anything except Scientology in years, she'd never taken a "real world" class in her life. Her parents had enrolled her at a Scientology-run school when she was a little kid, and later, when she'd come "of age," she'd joined the Sea Org. She took her three classes, remedial English, American History, and Math 101, way more seriously than I took any of mine at UCSB, spending hours with head buried in her text books. Getting an education was her way out and she was determined to make up for lost time. If the Sea Org had taught her anything, it was a deep work ethic.
On Thursday afternoon, Roxy's dad called her from Scientology's cruise ship, the Freewinds, where Scientologists went to receive the very highest level of auditing. The ship plied waters of the southern Caribbean, mooring at one port or another so passengers could board and disembark.
Roxy crossed the lawn to the jacaranda tree in the back yard and handed me back my cell phone.
"How'd it go?" I asked.
She sat down in the beach chair next to me. "He wants me to come back. To the Sea Org."
"No surprise there."
"He gave me all the standard shit: greatest good for the greatest number of dynamics; we're running out of time; the planet's in dire straits; this is our first chance at going free in billions of years; yada, yada, yada."
"Pretty much what your mom said, right?"
"Pretty much what any dedicated Sea Org member would tell me."
"He…ah…" I paused and took a breath. "…say anything personal? Like about your relationship with each other? Like how he feels about you and that sort of thing?" I wondered if he'd told he loves her.
She gazed at a flock of noisy birds in the loquat tree on the other side of the yard before taking a deep breath of her own. "He mentioned the whole disconnection thing. Like if I don't come back, he and my mom will have to disconnect from me."
"You already knew that from talking with your mom."
"And had already decided I wasn't going back. No matter what. I'm done with Scientology. And the Sea Org. And with saving the planet—at least saving it per Scientology."
The birds flitted from one branch to another. Didn't know why. One seemed as good as the other to me.
"The thing is," she said, "although I haven't seen my parents in a while and have never had a traditional, much less close, relationship with them…they're still my parents. Know what I mean?"
I nodded.
"There's still this emotional connection," she continued. "So even if we weren't ever close, it's still kinda fucked up…that I might never, ever see em again. Makes me feel kinda like I've been abandoned. Like I'm all alone. And there's nobody out there I can fall back on."
"You got me," I said.
"I know. And I really, really appreciate all you've done."
I reached over and squeezed her knee.
"The Sea Org was kinda like family where I never had to think about being on my own. Like earning money and thinking where my next meal was coming from. Or getting a degree and getting a job—like a career-type job. I never had to think about where my life was going. I just woke up in the morning and put on my uniform and did whatever my senior told me to do. But now…" She shook her head. "It's kinda scary. Being on my own. With no safety net. Being totally responsible for my wellbeing."
"I'm your safety net," I said.
"I know. Thanks. But still…I can't help feeling the way I do. Like I'm all alone. Like…" She shrugged.
"You look good, by the way," I said.
On Monday, Cindy had taken Roxy shopping. The shirt and jeans she was wearing hugged her body and showed off her figure to good effect. Thanks Dad, for lending her the money.
Roxy smiled. "Thanks. Feels good wearing something other than black slacks and a white, button-down blouse." She rose from her chair. "We should go study."
On Friday, a reporter from The National Beat was waiting at the Little House when Roxy and I got home from work. I didn't watch a lot of TV but had heard of the weekly show for years.
"Hi, I'm Fresno Thomas, from The National Beat," she said extending her hand.
Fresno?
She looked as if she'd been cast right out of Hollywood: long, wavy, brown hair; perfect white teeth; flawless makeup; glossy magenta blouse; slim, form-fitting, beige skirt; black high heels.
The man standing behind her with the big camera resting on his should couldn't have looked more different: stocky; scraggly hair and beard; jeans, white tee shirt; belly hanging over his belt. Fresno referred to him as Duane.
I wanted nothing to do with her but shook her hand anyway and said, "Rick Shade."
Roxy extended hers. "Roxy Brand."
Fresno tapped her cell phone. "Mind if I record this?"
"Depends on why you're here," I answered.
"Joan Macias."
"Not surprising."
"You were with her when she died. Correct?"
I had a question of my own. "How'd you find out about this?" I asked.
"Someone phoned in a tip," she answered.
"Who?"
"Anonymous."
Bullshit. "I'm not sure I should be talking with you."
"Why would that be, Rick?"
"Because I heard her husband filed a lawsuit against the Church of Scientology and I don't think I should be talking with anyone until it's resolved."
"Are you named in the suit?"
"I don't know."
"I'd just like to get your side of the story. Now's your chance, Rick, to let people know what really happened."
"I'm not sure if I care that people know what really happened." Everyone that is, except Joan's husband, Bill. Despite Connolly's warning, I'd planned on seeing him. The sooner, the better. I heard the whir of the camera off to the side. Didn't I have to sign a release form—or something like that—before they could film me?
"I totally understand your trepidation, Rick. Many people are wary of talking with the press. But talking with me actually works in your favor. This is your chance to tell what really happened. Once this goes to court, you may never get another chance. Don't you think people should know what really happened?"
Fresno took a step closer. She smelled of flowers. I glanced at Roxy and asked, "What do you think?"
"I don't think you should say anything until you talk to a lawyer," she answered.
I turned to Fresno. "I tend to agree with Roxy."
"We'd pay you, of course," she said.
No amount of money would bring back Joan. Or erase the shame I felt in going along with moving her body. I asked, "How much?"
I didn't think it was much but Roxy gasped when Fresno threw out a four figure amount..
"I'll pass," I said. "It just doesn't seem right to talk to you." At least before I'd talked with Bill Macias.
"Come on, Rick," she persisted. "You'll feel better if you let people know what really happened."
"Still wouldn't make it right."
"Telling the truth is always right. And that's what you'd be doing, right? Telling the truth."
"Yes… Telling the truth is always right. Telling it to all of America on TV, though… not so sure."
"The more people who know the truth, though, the better. If people don't know what really happened, they'll assume the worst. That's what people do. It's human nature. I know. I've been in this business a long time. It's always better to let as many people as possible know the whole story—what really happened."
Sounded plausible. "Let me think about it," I said.
Fresno shook her head. "Believe me, Rick, you should let it all out right here and now. The more you hem and haw, the more people will make up their own version of what happened. And trust me, theses versions won't be sympathetic to you. I've seen how the public deals with stories like this time and again."
Roxy took my hand and began to pull me back toward the car. "Come on, Rick, we really gotta get going."
"Give me your card, Ms. Thomas," I said. "I'll call you."
"You leave now, Rick, you're making a mistake," she replied.
Just before I backed out of the driveway, she handed me her card through the window.
Chapter 72
Roxy and I were parked in Franchesci Park overlooking Santa Barbara. A breeze ruffled the eucalyptus leaves surrounding the lot. Except for a man talking on his cell phone five spaces away, we had the small park to ourselves.
"Before I do anything else," I said, "I gotta see Bill Macias, Joan's husband."
"You think that's wise?" Roxy asked. "Like don't you think you might want to talk to your lawyer first?"
"He'll just tell me again that I shouldn't see him."
"Maybe you should follow his advice."
"It just feels wrong, though. I was there when his wife died. I stood by and did nothing while they moved the body. I didn't even call him. I feel like a total fuckin coward. I gotta face the man. I have to. It's just the right thing to do. If it ends up biting me in the ass later on…so be it."
"I should go with you."
"What? No. You weren't there when Joan died."
"But I knew about it. And did nothing. I could have called him just as easily as you could have."
"But that's different. You were in the SO and had no access to a phone and didn't really know the whole story."
"But I'm not in SO now and I do have access to a phone. I was complicit in the whole cover up. Don't deny it. I was."
I laughed. "Complicit?"
"It means…"
"I know what it means. It just sounded…"
"…like someone like me shouldn't know such big multi-syllable words? In case you hadn't been paying attention, Scientology is super big on clearing words. Like reading past a word you don't know the definition of without looking it up in a good dictionary is a crime."
"I knew that," I responded.
"Then fuck you for assuming I was so stupid that I wouldn't know the definition of the word 'complicit'."
"That's not what I was assuming. I just…"
"Shut up, Rick."
I shut up and gazed down at all the red tiled roofs covering the heart of downtown. Hundreds of west-facing windows glinted in the sun.
"So…we gonna do this?" Roxy asked. "Go talk with Bill Macias?"
I nodded.
"You know where he lives?"
I nodded again.
"Then let's do this."
I leaned in and turned the key in the ignition.
The Macias'—just Bill Macias, now—lived on the Mesa, an upper middle class neighborhood on a long hunk of highland separating western Santa Barbara from the ocean.  I stopped in front of the house but didn't get out.
Like most of the other yards on the block, he'd replaced his lawn with drought-tolerant landscaping. Agave cactuses, succulents, and native grasses surrounded two olive trees on either side of a flagstone walk leading to the front door. Sometime in the past, they'd added a second story over the garage of the Spanish-style house. A blue Lexus was parked in the driveway.
Roxy didn't move. I didn't move. We just sat there staring the front door.
Roxy swiveled in her seat. "We should just do this."
"We should," I replied.
Roxy didn't move. I didn't move. Occasionally, my gaze would move from the front door to what I assumed were the living room windows. Traffic was non-existent that deep in the residential jungle. I felt queasy and hungry and wanted to flee.
Roxy opened her door. "Let's do this."
I got out and followed Roxy to the front door. We stood there for a minute until she finally reached out and rang the doorbell. I heard movement from within the house. And then the front door opened and Bill Macias stood there facing us. He didn't say anything. He just stood there looking at us. Waiting for us to say something. Because he knew who we were. Or at least he knew who I was. And I'd never felt more guilty and ashamed in my life.
"I'm Rich Shade," I said.
"I know who you are," he replied.
He didn't tell me how he knew. Or invite us in. Or say anything else. He just stood there. Staring at me. Waiting for me to say something else. If I'd had a sword, I would have thrown myself on it.
Bill Macias wasn't tall but he was large around the middle. If he'd ever belonged to a gym, his membership had lapsed years ago and what little hair he had left had turned white. He probably hadn't been home long because he was still wearing a tie.
"I was with Joan when she died," I finally said.
Without closing the door, he turned and walked into the house. I glanced at Roxy before following him into the living room, the large room on the left. Macias sat down in the middle of a couch facing the front windows before nodding at the couch on the other side of the coffee table. Roxy and I entered the room and sat down.
Beige carpeting covered the floor. Bookcases covered one wall. Landscape paintings covered the others. I felt like I was wearing sound-damping head phones. If he owned a TV, he didn't watch it in the living room. If I'd had a barf-bag—like the kind found on airplanes—I would have kept it handy. I raised my eyes off the carpet and looked at Bill Macias and took a deep breath.
"I was sitting just outside the sauna when I heard Joan fall to the floor," I said. I closed my eyes and tilted my head toward the ceiling. "At first…I didn't know what had caused the sound. So I called out to her. And when I didn't get a response, I called out again. And then I looked inside the window in the door. And I saw her lying on the floor. And…"
I recounted what happened up until the Sea Org guys loaded Joan into the van and drove away. Mostly, I kept my eyes closed while I replayed the story in my mind. I opened them when I'd finished and looked across the coffee table. Bill Macias' wasn't crying but his eyes were glossy and distant. A minute later, he ran his hands down his thighs and asked, "And then what?"
"I was driven down to Scientology headquarters in LA," I said. "Which is where I met Roxy, here. Originally, she was assigned to watch over me but she's no longer with the organization. In Scientology parlance, she's blown."
Macias glanced at Roxy and then back to me. "Why didn't you see me sooner?"
Before I could answer, Roxy said, "Because he was told not to."
"By whom?"
"By Scientology management."
"Who specifically?"
"I don't know for sure but the orders probably came from the very top."
Macias turned back to me. "And you went along with this?"
"Yes," I answered shamefully.
"You have to understand," Roxy said, "not only was Rick under constant surveillance, he wasn't given a access to a phone and Sea Org members repeatedly told him that if he talked to anyone it would go really bad for him. Like if he talked to you or went to the police not only would it be really bad for Scientology, it'd be really bad for him personally. After they moved Joan, they whisked away Rick to LA, and then to International Headquarters in Hemet. And like I said, he had someone with him the whole time."
"Tell me the rest of the story," Macias ordered.
I nodded and did.
After I was done, Macias leaned forward and asked, "Would you be willing to testify to this in court? The whole story? Including how you escaped over the fence, the fight in the donut shop and Sea Org members showing up at your home?"
"Yes. And everything Roxy and I have said is the truth. I swear to God. And I am so, so sorry. I know what I did was wrong. And I've never been more ashamed in my life. And I will definitely testify in court…even it means I have to go to jail. I'll do anything you want me to do."
Macias leaned back on the couch. I sat frozen on mine. Eventually, he leaned forward and stood up and walked out of the living room. Roxy and I rose and followed.
Macias stood next to the open front door. "Thank you for coming here and telling me what happened. I'm sure we'll be in touch."