The fifth installment of the first draft of a novel written by our old friend Terra Cognita. For the next little while it is our Sunday Serial.
Terra welcomes all suggestions and feedback — this is draft — you can note them in the comments.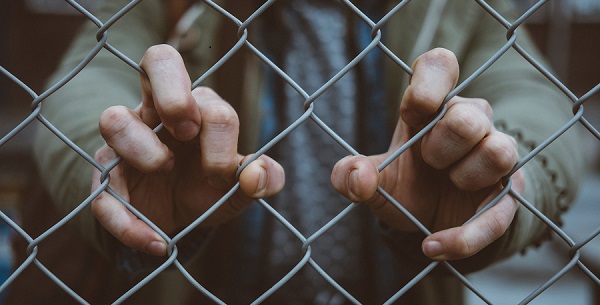 Chapter 25
A young SO member stopped in front of Doug and me. She held my routing form in one hand and a clipboard in the other. Her name tag read "Roxy Brand," and she looked about nineteen. Shiny blond hair just touched the top of her ears. "Rick," she said. Come with me."
Doug and I rose from the couch and followed her up to the fourth floor to the back of building. She stopped in front of a door with a brass plate on it that read Chief Justice. I wasn't excited. After knocking, a voice from inside said, "Enter."
Our young page told Doug that he could wait on one of the chairs across the hall before opening the door for me. I went inside. All my sensors on high alert.
A fifty or sixty-year-old man with piercing blue eyes rose from the other side of wide desk and extended his hand. His nose was narrow and short hair was completely white. His smile made it as far as the bags under his eyes before fading into a spider web of wrinkles. I wondered why the fuck a church needed a "chief justice." The man looked like a high school principal.
"My name is Sam Donaldson," he said, shaking my hand.
"Like the old news anchor," I replied.
"I'm not familiar with him."
"My dad and mom used to watch him on the nightly news."
He smiled and sat down. "So…I hear you've had quite a day."
"That's an understatement."
"I'm sure it is." He opened a manila folder with my name on it and thumbed through the first few pages. "I've been reading all about it."
I was under the impression that everything that went on in-session—in an auditing session—was confidential. Apparently, I was mistaken. I nodded my head anyway.
He looked up a half minute later. "As you can imagine, this is a very sensitive issue."
I nodded again.
"We need to make sure this turns out well for all concerned."
Like for Joan's husband, Bill? And their son away at college?
"From what I've read," Sam Donaldson said, "you have a few trepidations. Am I correct?"
"You could say that, yes."
"I'd be surprised if you didn't. What happened was truly horrible."
Joan dying? Or the subsequent cover up?
He tilted his head slightly and stared into my eyes. Hard. TR0 times ten. "I just want to make sure we're all on the same page."
I nodded. Trying hard to maintain my own TR0.
"What happened is regrettable and I wish we could turn back the clock, but we can't. So the question is, where do we go from here?"
I nodded, not sure trusting what might have come out of my mouth.
"Not only do I want to make sure all our stories match, I want to impress on you the severity of this situation." Significant pause. Hard stare. "The last thing I want is for you to go to jail."
Along with Doug and Brenda, and the four guys who'd dealt with Joan.
"Wouldn't be ideal," I managed.
Sam leaned back in his chair and glanced out the lone window to his right. "In case you didn't know, we're under attack."
I raised my eyes. "Who exactly are you referring to?" The Huns?
"Us. Scientology. Scientologists. The more we win, the more it drives the psyches insane. Their purpose is to destroy the planet. Ours is to save it. They don't want man to get better. We do. We're the only ones who stand between a better world and complete annihilation. We're the only ones who have the tech to stop the insanity." Significant pause and hard stare number two. "You get what I'm saying?"
I got what he was saying. I wasn't sure I believed the hyperbole. One thing for sure, though, Scientology hated the psychiatric industry with a passion. I nodded anyway.
"What happened with Joan is exactly the sort of incident the psyches would love to use to paint a black picture of Scientology. And we can't let that happen. LRH is depending on us. The planet is depending on us."
LRH had been dead for years. Had to admit, though, would have been a shame to see the planet go up in smoke.
I nodded again while I waited for Sam to say something else. Like what his big plan was for thwarting the psyches. And when he said we were done and I could go home. I flashed on the party on Mockingbird Lane and glanced at my watch. If Doug and I left within the next hour, we could make it just as the band was kicking into high gear.
"I want you to go away for a while," Sam said.
My head jerked back involuntarily. "Away?"
"Just until this all blows over."
"I have school. And I don't have the funds to go traveling. So…"
"We would pay for everything."
"We?"
"The Church. Room and board. Everything. All expenses paid."
I didn't nod. I didn't shake my head. I just sat there with my mouth hanging halfway to hell.
"We have a beautiful compound just south of here," he continued. "All the amenities. Pool, tennis courts, great food, everything a man could want."
Everything? "How long are we talking about?" I asked.
"Not long, I'm sure."
"A rough estimate?"
"A week. Two? Three at the most."
"And it wouldn't cost me anything?"
"Not a dime. In fact," he paused and nodded as if he'd just thought of something inspiring, "we could even provide auditing for you."
"I definitely couldn't afford that."
"Again, you wouldn't have to. We'd provide it all for you. Free. Without any cost. And let me say, we have the most highly trained auditors on the planet. Their level of technical expertise is unsurpassed. You'd come back a whole new person."
I stared out the window. I didn't see any stars. Or angels. Or anything particularly celestial.
"Let's do this," Sam said.
I took a deep breath. Go away for a week or two? Until everything blew over? Until the coroner had ruled Joan's death was accidental. And that she'd died in her tub. At home. Of natural causes.
Almost as if he could read my mind, Sam said, "You know Rick…Joan died of natural causes. You were there. There was no foul play. You did everything you could have done to save her. It was just her time. Simple as that. Chances are, she's even picked up a new body by now."
Scientologists didn't just die. They dropped their bodies and "picked up" new ones—as far as I knew, ones still in the womb. I didn't know how the whole process worked. I just knew this was LRH's theory. And what every good Scientologist believed. Still no sign from outside the window.
"We have to make the best out of horrible situation," Sam said. "And do what's best for the greatest number of dynamics."
LRH had divided man's basic "urge to survive" into eight "dynamics." The First Dynamic was the urge to survive by being oneself. The Second was surviving through sex and family. The Third was surviving by belonging to groups. The Fourth through Mankind. The Fifth through all other living things (plants and animals). The Sixth through matter—most everything else not living. The Seventh, surviving as a spiritual being. And finally, the Eighth Dynamic had to do with survival and God.
In Scientology, the optimum solution to any problem was that which benefited the most Dynamics while doing the least harm to all the others.
WTF. I nodded. Because I didn't know what else to say. Or what to think. I halfway believed what Sam was selling. There was nothing else I could have done. Joan had died the moment she'd hit the floor inside the sauna. She'd been old, overweight, and out-of-shape—a heart attack waiting to happen. Paramedics weren't gods. They wouldn't have made a difference. If they'd managed to get her heart beating again, at best, she would have spent the rest of her life brain-dead and vegetative. Which was no way to live. It was better that she'd ended her life then and there so she could pick up a new body.
"I suppose maybe I could spend a little time away," I said. "If you gave me the directions, I could go home, pack, and drive there tomorrow. Or the day after."
Sam smiled. "Let's do this right now."
"But all my stuff is back in Santa Barbara. Car, clothes, toothbrush, everything."
"We'll provide all those things for you. You won't need a thing."
"But…"
"Rick, if you return to Santa Barbara…things could happen. Things which might cause this whole situation to blow up in your face. Which is precisely what we want to avoid. There's a much greater chance of something bad happening if you go home. The press could show up at your doorstep asking uncomfortable questions. And they can be relentless. Especially if they smell blood."
Mine or Joan's?
"The cops could take you in for questioning," he said. "And if they didn't like your answers, they could even arrest you. In fact…the more I think about this, the more I'm sure you'd be much better off anywhere but back in Santa  Barbara."
"Where exactly would I be staying?"
"Wait in hall while I make the arrangements," Sam said, picking up his phone.
Chapter 26
I didn't spot Doug when I walked outside of Sam Donaldson's office. Roxy, the young page who'd been assigned to me, told me he'd already left. Gone back to Santa Barbara.
"Want something to eat?" she asked.
I wasn't hungry. "Sure," I answered.
"Let's go across the street to the canteen."
"Canteen?"
"The little cafeteria downstairs. Come on, follow me."
We skipped down the back stairs, went outside, and crossed L. Ron Hubbard Way to another gigantic blue building. I grabbed a turkey sandwich, bag of chips, and soda in the canteen but when I pulled out my wallet at the cash register, Roxy waved me off. "Already taken care of," she said.
I followed her to an empty table in the adjacent dining room and sat down.
"You don't want anything?" I asked her.
"I'm not hungry," she replied.
"So…how long you been in the Sea Org?" I asked. Her adult manner made her seem older than me—barely. Her pixyish face and short, blond hair enhanced the contrast.
"I've been on staff for a year now. But I've always been a Scientologist. Born into it. My parents were staff members at the Valley Org for years before joining the Sea Org and moving back east."
"And they didn't mind you skipping high school and doing this?"
"They actually encouraged it. Believe me, the SO is more of an education than I could have ever gotten in the Wog world."
"Wog world?"
"Wog stands for Worthy Oriental Gentleman. Basically, it means anyone not in Scientology."
"Sounds kinda elitist." And racist.
"Not at all. It just means they don't have the LRH tech and policy like we do."
"Which means…?"
"Which means, they're not able to operate optimally like us."
Sounded elitist to me.
"Want to blow this joint and go to a party?" I joked. Sort of.
For a fraction of a second, her eyes flicked away. "Very funny," she smirked.
"Neither of us has a car anyway," I said.
"And I don't have a driver's license."
"So how long we gonna wait before I get whisked away?"
"I don't know. Shouldn't be long."
A minute later, her cell buzzed, and we were out the door.
A gray van sat idling at the curb when Roxy and I walked out of the canteen. A young SO member stood by the open side door. The driver stared straight ahead, his left elbow resting on the open window.
Roxy held out her hand, "Your chariot awaits, my lord."
I bowed my head slightly and climbed inside. Both two rows of back seats were empty. I chose the one directly behind the front passenger. Roxy sat down next to me behind the driver. The guy standing outside shut the door, nodded at the driver, and we were off.
I turned to Roxy. "You're coming with me?"
"You didn't think I'd abandon you, did you?"
"But…"
"I was ordered to see you safely to the Base."
"The Base?"
"You'll see."
A few minutes later we merged onto South 101.
"So…you've been in Scientology your entire life," I said to Roxy. "How's that been for you?"
"It's been great," she said. Quickly.
"But don't you feel like you've missed out on a lot of life? Like normal, kid stuff? Like movies and parties and vacations and stuff like that?"
"I've been to parties and movies and a few years ago, my family and I drove to the Grand Canyon for a vacation. It's not like we live in a vacuum, you know."
"I noticed you're not carrying a smart phone." Her cell looked ten years old.
"Don't need em."
"Like you don't need access to the Internet?"
"Ninety-nine percent of the Internet is entheta."
"Entheta is a Scientology word for bad stuff, right?"
"Right. Theta is good stuff. Entheta is bad stuff."
"Well, I don't know where you get your figures but ninety-nine percent of the Internet isn't bad. It's true there's lots of bad stuff. But there's tons of good stuff, too. Everything from how to get from point A to point B, to how to adjust the derailleur on your bike."
"I don't have a bike."
"But if you did…"
"But I don't. And I don't need one. And if I did and my derailleur needed adjusting, I'd just take it down to maintenance and have them do it. And as for getting from point A to B, I'd just look at a map. Or just have Larry drive me. He knows where everything is. Right Larry?"
"Right," he answered from the front seat.
"What about social media?" I asked.
"What about it?" Roxy said.
"Wouldn't you like to be able to communicate with friends all over the world? Exchange pictures? Experiences? Stuff like that?"
"The short answer: no."
"And the long answer?"
"The long answer is I don't need all that stuff. All my friends work with me at Pac Base."
"Pac Base stands for Pacific Base, right? Basically all those blue buildings on L. Ron Hubbard Way?"
"Right. All my friends are there. And we're all, on-purpose, working for the same goal. We're saving the planet. We're making a difference in the world. Unlike most people. So, no, I don't have time for all that crap on the Internet."
Even if I didn't believe all the hype, I said, "That's all cool. But it still doesn't mean you shouldn't be able to communicate with each other via social media."
Roxy shook her head. "Like I said, the Internet is mostly full of entheta. Like full of psych propaganda and stuff like that. Like why would I want to expose myself to that crap? The less I read newspapers and surf the Internet and watch TV, the happier I am. You should give it a try yourself."
I didn't see the benefit of arguing the point. Much less, giving up TV and the Internet. And life. So I shrugged. And leaned back in my seat and watched the cars zip by in the fast lanes. Just after we merged onto the 10 East, I closed my eyes and let the rolling van lull me to sleep.
Chapter 27
I awoke to the sound of an electric motor pulling on a wrought-iron gate. A guy in a blue uniform stepped out of a small kiosk just inside the fence line and held up his hand. Larry pulled up and stopped and said, "Hey, Kirk, how's it going?"
Kirk nodded and said, "Hey, Larry. They're waiting for you."
Larry nodded and shifted back into drive.
"Why the concertina wire on top of the high fence?" I asked.
Roxy smiled. "To keep out the bad guys."
"Like psyches and reporters?"
"Exactly."
Larry wound the van through a quarter mile of curving road, passing a good score of new and well maintained buildings. The grounds were immaculate, the landscaping perfectly manicured. No weeds, no cigarette butts, no errant Mc Donald's wrapper blowing in the wind. I almost felt like we'd entered a new part of Disneyland: Scientologyland!
The only people I'd seen since we'd rolled through the gate were guys patrolling the grounds. Or at least, that's what I thought they were doing. All were dressed like Kirk manning the front gate. I'd seen two carrying holstered guns on their belts. I wondered what was so valuable that the place would need armed guards.
We stopped in front of a two story, white stucco building stretching the length of the parking lot. The big lot was empty save for two other vans.
"I'm just dropping you guys off," Larry said. "Gotta get back to LA."
"Thanks for the ride," Roxy said.
Larry nodded and drove away.
I slipped my cell out of my pocket to check for messages. It was just after midnight and the service sucked. One bar. And then none. And no messages.
"So like are you gonna stay with me the whole time?" I asked.
"Looks that way. I've been assigned to you for the duration."
The duration. "Cool."
"Come on. Let's get you settled."
I followed Roxy inside. A twenty, twenty-two, year-old guy in a white, button-down shirt got up from behind a small desk just beyond the doors. "Rick and Roxy, I presume," he said. His accent sounded Eastern European. The tag on the front of his shirt read "Stan." Probably short for Stanislav.
"That's us," Roxy returned.
"Great. Welcome to Int Base. Follow me."
"What? No routing form?" I said
Stan narrowed his eyes at me. "You are making a joke?"
"It's just that this is the first time I've ever checked into a Scientology organization and not been put on one."
"We are at Int Base," Stan said. As if that explained everything.
I refrained from telling him to chill. Roxy told me not to worry.
At the end of the hall, Stan knocked on a door that said "DCO" on its brass plate.
"What's a DCO?" I asked.
"Deputy Commanding Officer," Roxy said.
"He's still awake this late?"
"Twelve is not late for the Sea Org."
"Come," called a woman from inside.
Stan held open the door for us. The DCO staid seated and motioned for Roxy and me to sit down in the two chairs in front of her wide, dark desk. Apparently, it was too late to stand and shake hands.
Her immaculate office looked as if dust wasn't allowed to settle and everything larger than a dime had been arranged using a ruler. A folder with my name on it sat perfectly centered in the middle of her gleaming desk.
"I am Captain Heidi Baumgartner," she said. As with Stan, I detected an accent. German or Dutch, I thought. Captain?
I pegged her at between fifty and sixty. Though she could have been forty-five. Her gray hair was cut short, and her clean, wrinkle-free white blouse sported epaulets with colored bands on the shoulders—as if she was in the military. And not a church.
"Welcome to Int Base," she said. "I trust your stay here will be pleasurable."
"Thanks," I said. "So do I."
"We have prepared a room for you. Everything you need will be provided."
I wondered if the "you" was singular or plural. I said, "Cool."
Captain Baumgartner glanced down at my folder. "I am up-to-date on your situation."
I nodded.
"If you need anything, go through Roxy."
I smiled and asked in an exaggerated voice, "Go through? What exactly do you mean?"
Roxy blushed.
"If there is anything you need, ask her first. She is the first in the chain of command."
"Sounds kinda like the military."
"It is efficient. And one reason why we are able to accomplish so much."
Wasn't sure what accomplishments she was referring to but nodded anyway.
Roxy and I got up and left.
A middle-aged guy in a blue uniform was waiting for us outside the door. He didn't introduce himself. Just told us to follow him. He had bad skin and he wasn't carrying a gun. In another year, he'd be completely bald.
Chapter 28
"C Block," our escort said. "Second floor. Room two-o-three."
"C-Block? Sounds like the name of a prison building," I said. Kinda looked like one, too. Not that I'd ever been in prison. But I'd seen em on TV.
"Everything you need should be there," he said before turning and leaving.
I guessed the building was a dormitory judging by the dozen, evenly spaced doors on each side of the hall. Roxy and I climbed the stairs to room two-o-three and went inside our room.
"Small. And Spartan," I said.
"What?"
Early on, I'd learned that Scientologists were big on knowing the exact definition of words. Whenever one encountered one he didn't know, he was supposed to "clear" it using a "good" dictionary. I pulled out my phone to Google the definition. No reception.
"The Spartans were big on frugality and severity and shit like that. So today, the word Spartan means just having the basics. No adornments. Stark. Like this room. Nothing on the walls. No art. Just the two single beds. One dresser. And what I assume is behind door number one, a small closet."
"It's not like we're gonna be spending much time here," Roxy said.
"And I didn't know the Sea Org was into coed living."
Roxy turned away. To conceal a pair of red cheeks? "They're not," she said.
"So you're not staying here with me?"
"I am."
"But…"
She turned back around. "Don't worry, I'm not gonna try anything."
"Well that's unfortunate."
This time, I definitely saw a blush.
I smiled and tried door number one. Yep. Small closet.
"Bathroom?" I asked.
"At the end of the hall."
"Are they coed, too?"
"Boys are to the left. Women to the right."
Bummer.
I checked the dresser drawers in case everything that was supposed to have been "provided" for us had been stashed inside. All four were empty. I looked around the room for any hidden caches I might have missed. Except for the pillows and thin blankets on the beds, that was it. Austere central.
The air felt a little stale so I walked over to crack the window. As if we were in a high-rise hotel room, the double panes didn't open.
"I'm gonna hit the head before I turn in," I said.
"Me, too," Roxy said.
Out in the hall, Roxy turned right. I turned left.
The two sink, two toilet, two shower-stall bathroom was equally bare. No toothpaste, no spare toothbrushes. No towels. No toilet paper. And except for one desiccated, cracked, fragment of soap lying over the drain in stall number two, not much with which to wash. At least there was hot water.
I took a quick, suds-less shower and used my tee shirt to dry off. Roxy was lying on one of the beds when I returned. Fully clothed. I wasn't. She turned away while I hung my damp shirt over the closet door and climbed under the covers. Of my bed.
"Want me to get the light?" I asked.
"I got it," Roxy said, getting up and stepping over to the switch next to the door.
I almost felt sorry for her when she lay back down on her bed. Still fully dressed. "I take it this isn't regular."
"What isn't regular?"
"You and me. Unattached male and unattached female. Sleeping in the same room. Like you're not even allowed to kiss in the Sea Org without being married, right?"
Roxy didn't respond. Which was sort of surprising. Because TR 2—training routine two, "acknowledgments"—was a big deal in the church. Good communication demanded that people always acknowledge each other.
Boy and girl in the same bedroom. Lights out. One dressed, the other not. I couldn't help but think of sex and that Roxy was virgin. "Ever had a boyfriend?" I asked.
"Like that's any of your business?"
"Just asking. No big deal."
"Do you?"
"She just broke up with me."
"Did you see the chaplain? Or get off the grief in session?"
"No to both questions. It was bound to happen sooner or later. So it wasn't all that unexpected."
"Were you together long?"
"Less than a year. She was older than me. Looking for something more permanent."
"Like getting married?"
"Exactly. So…you never answered my question."
"And I said it was none of your business."
"What's the big deal?" I asked. "A simple yes or no is all I ask."
I heard a big expulsion of air from the other bed. Then, "No."
"How old are you?"
"Like someone my age should have had a boyfriend by now?"
"That's not what I'm asking." That was exactly what I was asking.
"Eighteen."
"Must be hard in the Sea Org. With the rule that you gotta be married before you can even kiss a guy…like how do you even get to know someone?"
"You just do. You communicate and…then you just decide."
"You just decide you want get married? Like that's all there is to it? Sounds kinda clinical to me."
"You wouldn't understand."
"So enlighten me."
"I'm a Sea Org member. Here to clear the planet. Saving mankind from extinction. That's our purpose. Everything else is secondary."
"But if guys and girls didn't get together, there would be no human race. So I'd hardly call hooking up secondary."
"There are plenty of others to carry on the race. In case you hadn't noticed, the population of the planet has been increasing forever. One or two SO members having babies isn't going to make much of a difference."
"Maybe not. But there are other reasons for hooking up besides just having babies. 'In case you hadn't noticed'."
For all her bluster and focus and SO uptightness, Roxy was a good looking girl. And I was a naked guy lying four feet away. I couldn't help imagining what it would have felt like slipping out of my bed. Sitting down next to her. Slowing unbuttoning her white blouse. Lowering my lips onto hers.
I was feeling brazen. "You ever kissed a guy?" I asked. Because if she hadn't, I was willing to show her the ropes. "I'm assuming you've never been married."
"And that I'm a virgin? Is that what you're asking? You're such a fuckin Wog."
"I'm not judging. I'm just making conversation. I figure since you and I are gonna be together for a while, we might as well get to know each other."
Roxy didn't respond. Somewhere outside, I heard the low rumble of diesel engine. Could have been from one of the vans I'd seen in the parking lot. Except vans didn't have diesel engines. Or did they? I glanced over at the shadowy form lying on the bed on the other side of the dresser. My desire to slip out of my bed and into hers hadn't lessened.
"You know…" I said, "I promise not look if you want to change out of your clothes and get under the covers."
No answer.
"Then again, if you want me to look…"
"Shut up."
"Not my strong suit," I said.
"Yeah, I can tell."
"I'm rolling over on my side so I'm facing the wall. So you're free to do…whatever you want to do."
A few seconds later I heard the rustling of clothes and the sound of someone walking across the room and opening a door. Roxy hanging up her clothes in the closet. Pulling back the covers. Lying down. Pulling them back up to her chin. I would have bet anything she was still wearing her bra and panties.
I smiled to myself. "Now that that's out of the way…"
"Aren't you tired? Like don't you want to go to sleep?" she asked.
"I should be tired. What with all I've been through today. But I'm not. I wide, fuckin awake. Want to go for a walk?"
"I just got undressed. In case you hadn't noticed."
"I noticed just fine, thank you very much. So if you need me to turn my back on you again, I will."
"We're not allowed to wander around the grounds."
"I'm not suggesting we break into any buildings. Or anything like that."
"There's a curfew."
"Which is when?"
"I don't know exactly. I just know there is one."
"But you said SO members work really late. Like sometimes all night.  So it wouldn't make sense if there was a curfew. Come on…just a short stroll. I promise not to climb over the fence."
"It's just…"
"Well I'm going one way or another. If you don't want to come with me, that's up to you."
I swung my legs out of bed, opened the top drawer of our dresser, and pulled out my pants.
"Wait," Roxy said.
"You coming with me?"
"Only because I'm supposed to stay with you."
"Not because you love my stellar company?"
"Turn you back."
"And if I don't?"
"Then fuck you."
And then Roxy threw back the covers and climbed out of bed. Brazenly 2.0. And I'd been right; she was wearing a bra and panties. Our bare window provided just enough light to let me see she wasn't wearing the bra for support.
"You know," I said. "You definitely have nothing to be ashamed of."
"Thank you." Keeping "in" her TR2—acknowledgements.
I put on my Nikes while she slipped into her blouse and pants. And then she put on her shoes and we walked out the door and down the hall to the back "emergency" exit, where we made it down the stairs and out the door undetected. Since Int Base was located just outside of Hemet, California, in the Mojave Desert, the temperature hadn't dipped much. Or maybe it had and seventy-five degrees was a major plunge.
"So here we are," Roxy whispered. "Now what? Where do you want to go?"
I shrugged and took off up a crushed granite path running in the opposite direction from the front gate. Roxy fell in beside me. During the day, the olive trees on either side of us would have provided shade from a hot sun. A pair of doves called to each other somewhere in the dark. I felt like taking Roxy's hand.
The path veered right until it passed a pair of tennis/basketball courts. A basketball lay in the far corner of the first one. I asked Roxy if she played.
"No time," she answered.
I walked through the gate into court and toward the ball.
"Don't," she said.
"Don't what?" I asked.
"The ball. Dribbling it will make too much noise. So just leave it where it is."
"Afraid we'll get caught playing b-ball?" I shook my head. "Big crime."
"Don't be a dick."
"Don't be a pussy."
"Geeze, you want to get caught? We shouldn't even be out here."
I rolled my eyes and did an about-face and walked out to the path. We passed a soccer field before coming to a small lake. Or big pond. Considering the dry environment, I wondered where the place got all its water. And if using so much of it for lawns and ponds wasn't an overt.
I pointed to some kind of big structure next to the water. "Whoa. That looks like a pirate ship."
"It kind of is," Roxy replied.
"Out here in the middle of the desert?" Maybe this was part of Disneyland.
"LRH was into boats and ships and stuff like that."
"So this kinda pays homage to him."
"Kinda, yeah."
"Can we board the thing?"
"We shouldn't."
Wrong answer.
"Let's go check it out," I said, taking off up the path. Roxy had no choice but to follow.
Wooden stairs led up to the deck of the dark, double-masted vessel. I bounded up two at a time. Fuck the "Off limits" sign.
Roxy grabbed my arm at the top. "We shouldn't be here," she hissed.
"Oh my god. This is so cool," I responded.
She pulled at my wrist. "Come on. We gotta get out of here. We could get into a lot of trouble."
She could get into a lot of trouble. What could they do to me? Send me home with a note to my dad that I'd been a bad boy? Suddenly, a beam of light flashed on the mast towering above our heads. Reflexively, I grabbed Roxy by the shoulder and ducked behind a big square box. Probably where they stored the spare rigging. Before she could say anything, I put a finger over her lips.
The light moved up and down the mast, then swept from left to right, across the deck. A voice called out, "Anyone there?"
I felt the muscles in Roxy's shoulder tense. As if she were about to jump up and yell, "Don't shoot! Don't shoot! It's only me, Roxy Brand." I pulled her tighter and whispered in her ear, "Everything's cool. Just don't move or say anything." One of us was trembling and I was pretty sure it wasn't me.
"Oh shit, oh shit, oh shit," Roxy muttered.
"Don't worry. I got you." I didn't know what else to say.
The circle of light continued to move back and forth, and the voice called out again. "Anyone there?"
I ran my hand down Roxy's smooth, straight hair. And then down her back. Over and over again. Until she finally stopped trembling. I caught the faint scent of shampoo. Or maybe it was just her. I took another deep breath. I liked what I smelled.
I put my mouth to her ear. "Everything's gonna be fine. Don't worry. We haven't done anything wrong. We're just checking out this boat. If worse comes to worse, I'll take total blame. Say it was all my fault. That you tried to stop me. But I overpowered you. Or something like that." Suddenly, I kissed the soft curve of her ear. Couldn't help myself. Not that I was trying real hard to resist. It just happened. Like a natural reaction. Or something. Roxy stayed where she was—pretty much in my arms. Frozen.
We waited another five or ten minutes before moving. Roxy didn't say anything the whole time. Neither did I. We just sat there. Me with arm around her shoulders. Her with her face somewhat pressed against my chest. For me at least, the arrangement wasn't unpleasant.
"I think he's gone," I whispered in Roxy's ear a while later.
She didn't respond. She'd stopped trembling and her breathing had become slow and even. She might have fallen asleep. I checked out the stars.
The Big Dipper made me think of the ladle I used inside the sauna to create steam on the hot rocks. Which made me think of Joan lying on the floor outside the box. Which had actually happened the day before. Midnight had blown by hours ago. Or so it seemed. Could have been one o'clock. Could have been two. Might have been three.
Except for the girl resting against my chest, my life was fucked. For the millionth time, I told myself I should have called the police. Come clean. Revealed exactly what had happened. If the press skewered Scientology, so be it. If I got arrested, I'd deal with the situation. I knew what had happened. I hadn't done anything wrong. I'd panicked but I was innocent. Shit happened.
Roxy stirred in my arms. But didn't wake up. The temperature had dipped a couple of degrees and an owl hooted close by. Though it might have been one of the doves. Just for the hell of it, I pulled out my cell phone and checked reception. Zero bars. I closed my eyes and leaned back on the deck—with Roxy still attached.
Sometime later, she jerked awake, looked around, and muttered, "Oh, fuck." I detected a faint glow to the east.
"How long have we been here? What time is it?" she asked.
"Sun's rising in the east," I said.
"Holy fuck. Come on, we gotta get out of here." Stiffly she got to her feet.
Stiffly, I rose up on mine. The arm that had circled Roxy was as dead as the gray planks lining the deck. I followed her numbly down the steps to the path and back to C-Block. Luckily, we didn't encounter any security guards. Unluckily, the back door was locked.
Chapter 29
Roxy and I crept around C-Block to the front doors and peered inside. Stan was slumped over the front desk, his head cradled in his arms. I could almost hear him snoring from outside.
I glanced at Roxy. "Might as well go for it," I whispered.
She nodded and reached for the door handle. We made it as far as Stan's desk before he raised his head and said, "Stop. What are you doing?"
"Ah…just going for a walk," I said. "Get a little fresh air. Couldn't sleep."
"It is not permitted. There is curfew. Return to your room."
"Okay, sure. Whatever you say."
Not until we were safely back inside our room did Roxy say, "That was quick thinking."
I smiled.
"Though undoubtedly this will all show up on our next sec check," she added.
"What's a sec check?"
"It's short for security check. It's where you get off all your overts and withholds while on the meter."
"In other words, some kind of procedure where someone gets you to cough up all your crimes. And the e-meter is the lie detector."
"It's not like that."
"Then how exactly is it?"
Roxy turned her back on me when I started to pull down my pants.
"Overts and withholds are what hold people back from going free. They prevent case gain."
"And how exactly is that supposed to work?"
"When you go in session, you can't have all sorts of extraneous stuff clogging up your mind. Like getting in the way of finding those incidents in your past that are holding you back."
"But you just told me that it's the overts and withholds that are holding people back."
"Yeah, those too. It's just that you gotta be clean to make case gain."
"Your 'case,' being your reactive mind, right?"
"Exactly. Like if you go in session but all you're thinking about is that bank you robbed the other day, you won't have the mental power to concentrate on the more important stuff."
I wasn't sure I was buying what Roxy was selling and I was sure I didn't want to be interrogated by someone like Stan or Heidi. Once I was naked, I slipped back under the covers. For the first time that night—or morning—I felt thoroughly exhausted. I closed my eyes and took a deep breath. And turned my attention to the girl in the room. Sounded like she was hanging up her clothes in the closet. Padding across the floor. And slipping into bed.
"Night, Roxy," I said. "Sweet dreams."
"Night, Rick."
A minute later, she asked if I was asleep yet. I turned over in her direction.
"So…about what happened tonight," she said. "Like on the ship. I would appreciate it if you didn't tell anyone about it."
"My lips are sealed."
"Because if someone found out we could be in really big trouble. Or at least, I could."
"For just taking a walk? Doesn't seem like that big a deal to me."
"You're not in the Sea Org."
"Pretty strict, are they?"
"It's just that there's a lot of policy about stuff. I mean…it's all for our own good. You know…like to make things run more efficiently."
"So what does taking a leisurely midnight stroll have to do with efficiency? It's not like we were hurting anything. Or being particularly inefficient."
"But just think if everybody did that. Nobody would get enough sleep. It could cause the stats to go down."
"Because people would be so tired they wouldn't produce as much and therefore their statistics would be down. Right? Like instead of producing ten of something, they'd only produce eight." Bummer for Earth.
"Exactly."
"I get what you're saying, but still… Talking a little walk hardly seems like it's gonna cause the downfall of Scientology." And the planet.
"Of course not. But if everybody was doing it…"
"But everybody wasn't.  It was just us. And taking a walk isn't the sort of thing of you do every night, anyway. I just don't think what we did was such a big deal. Want me to rub your back?"
"What?"
"Rub your back. Give you a massage. Release all that tension in your shoulders."
"My shoulders are just fine, thank you."
"A good massage will put you right to sleep."
"I'll pass."
"No fraternizing until married, right? Sea Org rules."
"Let's just see if we can get an hour or two of sleep before we have to get up."
"I don't know about you, but I plan on sleeping all morning."
"Course starts at nine."
"For you maybe."
"And for you, too. You'll be doing a course while you're here."
"I was promised auditing but nobody told me about doing a course. And considering the last twenty-four hours, I'd be half-dead anyway and in no shape to study anything."
"You just make it go right."
"Like I just decide not to be tired? And presto, I'm wide awake? I don't think so."
"Breakfast at eight-thirty. Course at nine."
"In your dreams, Roxy."
"If I have to drag you out of bed…I will."
"You can try."
"Listen, Rick. I'm getting tired of all your counter-intention."
"In my universe, you're the one who's counter-intending that I get enough sleep."
"I'm responsible for you."
"No, you're not. I can take care of myself."
"Not while you're at Int Base. While you're here, I'm responsible for your well-being."
I rolled over on my back. "In that case, take responsibility for my beauty rest and tell whoever's in charge that due to circumstances, I'm dog-tired and in no shape to study jack shit."
Roxy didn't reply.
"In fact…maybe you're the one who should give me the massage," I added. "I am feeling a little tense."
"Seriously?"
"Seriously."
"I could give you a nerve assist."
"What's that?"
"Something LRH developed to get the electrical energy in your body all aligned and flowing. Something like that. Makes healing happen a lot faster."
"What does this nerve assist entail, exactly?"
"You just lie there while I run my fingers up and down your back and arms and legs."
While under the blanket? Or on top? Because in case Roxy had forgotten, I wasn't wearing a whole lot.
"Seriously?" I asked.
"Seriously."
"Well…okay then. Let's do this thing."
"Turn over on your stomach."
I threw off the blanket and rolled over. Half a minute later, after Roxy hadn't moved, I told her I was ready.
After another half minute, I asked, "You having second thoughts? Because if you don't want to do this, you don't have to. I understand." Naked boy. Skin. Genitalia. Sex.
The morning sun had lightened the room to where I could see Roxy was still in her bra and panties when she slipped out of bed. She looked every bit as good since the last time I'd seen her in that attire.
"Just relax," she said.
Girl. Bra. Panties. Nude boy. Easier said than done.
"You don't have to do or say anything. Just lie there," she added.
"Okay."
"Start of nerve assist," she said in a stern voice.
She began by running her fingers down each side of my spine three times—making sure each time to stop well before my naked ass. And then back up three times.
Then she ran her fingers from my sides to my spine three more times. And then reversed the motion.
"Turn over," she ordered.
"You sure?" I asked. I felt like I was halfway hard. No…I was halfway hard.
"Turn over."
I turned over and looked up into Roxy's eyes. She wasn't looking at mine.
Similarly to what she'd done on my back, she ran her fingers down each side of my chest three times—careful to stop before things got too hairy. After running her fingers back up three more times, she ran them down each arm and leg three times. By the time she told me to roll over so she could repeat the process, she would have had to have been blind not to have noticed a precipitous rise in anatomy. I was slightly more excited than embarrassed and I had to give her credit; she hadn't shied away from delivering the assist.
I sat up after the third iteration, took Roxy's head in my hand and kissed her hard on the lips. She jerked back. But didn't slap my hands away. Or smack me in the cheek. She didn't say anything. She was breathing hard. And so was I. So I leaned in and kissed her again. And this time she didn't pull back. For the next minute or two all the travails of the past twenty-four hours didn't exist. What she lacked in experience, she made up with in enthusiasm.
Just before her hand slid beyond the top of my thigh, she pushed me back and said, "We can't do this. No way. This is wrong on so many levels. Oh my god. I'm gonna spend the next five years on the RPF, for sure."
"For just kissing me?"
"You wouldn't understand. I'm a Sea Org member."
"Which means you gotta be married before you can kiss another person. I know."
"It's more than that. Oh my god! You're fuckin naked!"
"You ever seen a naked guy before?"
"That's not the point."
"But have you?"
"No!" She jumped up and strode to the window. "Oh my god. I am so screwed. I can't believe I did this."
"You can blame it all on me. I forced myself on you."
"No one would accept that in a million years. We're responsible for our own condition. Especially SO members."
"Just so you know, you look really beautiful right now." In your bra and panties. I could tell her skin hadn't seen a lot of sun. Which made her blush all the more evident. Though I should have, I couldn't take my eyes off her. Her backside looked every bit as spectacular as her front. I appreciated the cut of her panties.
"So…what now?" I asked.
Without tuning she shook her head.
"If it's any consolation, your secret's safe with me."
She spun around. "But that's just it! There are no secrets! Not in Scientology. Not if you want to go free."
"Right. You gotta come clean, like fess up to all your overts and withholds so you can access all those incidents that are really messing you up."
"Yes! Exactly!"
"But isn't everything you say in an auditing session confidential?"
"But sec checks don't happen in session."
"But they're done on the meter. Holding the cans, right?"
"Yes they're done on a meter but not in session. They're done in Ethics. By an MAA—a Master at Arms. So the rules of confidentiality don't apply."
Well that sucked.
"So don't you see?" she continued. "They'll know everything we did."
Considering the trillions of years we were supposed to have lived, touching lips for a couple of minutes didn't seem all that significant. Much less, a crime. I was pretty sure kissing had been going on for quite some time.
"Just don't tell em," I said.
"But I have to!"
"No. You don't."
I stood up and joined her at the window. Holding myself back from wrapping my arms around her took a considerable amount of restraint. But at least I wasn't hard anymore. At least, not much.
"Don't' worry. We'll get through this," I said.
She shook her head. "How would you know?"
"Because I've lived in the outside world where boys and girls kiss each other all time. And where they don't have to get married first. So I know this isn't the end of the world."
"But this isn't the outside world. This is Int Base. The Sea Org. Things are different here. Haven't you heard anything I've been saying?"
"You can leave anytime you want."
"Geeze, who said anything about leaving!"
"Just trying to be helpful. I mean, it's not like you're trapped here and can't leave anytime you want. And you don't have to abide by their rules, anyway. Like the rule about kissing. That's their rule, not mine. And it doesn't have to be your rule, either."
"But it is my rule. When I joined the SO, I agreed to follow their policies. I gave my word. Fuck! I feel like I'm in treason!"
LRH had devised a series of conditions, or states of being, depending on various factors, ranging from Power—the most desirable state—to confusion at the bottom of the scale, where you were royally fucked. Each, of these conditions came with formulas that when applied would supposedly move a person up to the next higher level of existence.
"You're not in treason!" I said. "You just kissed a boy. That's all that happened. It's been happening since the beginning of time. People kiss. And they don't have to get married first, either. Having to get married before even kissing is fuckin crazy. Just saying."
"I wouldn't expect you to understand."
"Sounds like you're the one who doesn't understand."
"Put some clothes on."
"Because seeing a naked boy is also an overt?"
"Fuck you," she said, without much energy.
I stepped over to where my clothes were scattered at the foot of my bed and got dressed—despite wanting to slip under the covers and close my eyes and sleep for the next ten hours. I may not have felt energetic, but I didn't feel tired, either. I wanted to go home.
I sat down and watched Roxy walk over to the closet and get dressed. I didn't tell her I liked her better in light pink bra and panties, that I wasn't real into the black and white, Spartan, SO look. She ran her fingers through her hair in lieu of a brush.
She spun around and said, "Come on. Let's get breakfast."
"You don't want to lie down for few? Take a short nap?"
"There's only a short window of opportunity for meals. So if we don't hurry, we won't get another chance at food until lunch. And I feel like I haven't eaten in days."
I shrugged. "Lead the way."
Chapter 30
The mess hall—cafeteria—was crazy. Some SO members ate their hard scrambled eggs and oatmeal in a sitting position before jumping up and dashing out. Others didn't take even that small amount of time but grabbed their food and ran out the door, stuffing forkfuls in their mouths as they went. Nobody could get enough coffee. By the time Roxy and I made it to the stainless steel serving dishes, there was nothing left but dried-out bits pushed up in the corners.
"They gonna bring out more?" I asked.
"No," she answered. "This is it. Which is why I told you we shouldn't be late."
"Like we can't get some toast or something to go with our two tablespoons of eggs?"
"No! This is it."
I scraped what was left of the eggs and crusty oatmeal onto my plate. Which wasn't much.
"Come on," I said. "I'll share with you."
"You don't have to."
"I insist."
By the time I sat down at one of dozen white, plastic tables in the center of the room, we were the only diners left. A clock on the wall reminded me I had three minutes to get to my nine A.M. course. Fuck that. I wasn't leaving until I finished my breakfast. I lingered over my tablespoon of eggs and gruel before pushing the tray across to Roxy. Who kept glancing up at the clock. She was clearly agitated.
"Don't worry," I said. "I'm not sure I'm even gonna do this course. Whatever it is."
"You have to," Roxy said between bites. All two of them.
"I'll decide after I see what it is."
"Whatever it is, it'll be good."
"Because it was written by LRH?"
"They're the only courses we offer. You should know that by now."
I did.
She rose from the table. "Come on. We gotta go."
I stood up. Reluctantly. And followed her out of the mess hall after bussing our tray, dish, and two forks. If we'd been back on the ship, I would have said the sun was already above the yardarm—despite having no idea what a yardarm was. What the hell; I said it anyway.
"Please don't mention that," Roxy responded.
"In case someone is monitoring us via hidden microphones?"
"God, can't you ever be serious? Does everything have to be a joke with you?"
Twenty-four hours ago, I hadn't been so jolly. "Not everything," I said.
Sea Org members in black and white uniforms or blue coveralls scurried around the grounds like ants on hot asphalt. Everyone "on-purpose." All on some important mission. So as not to bum-out Roxy, I kept my thoughts to myself. And didn't make fun of them.
A cloudless sky offered no relief from the heat and already the temperature had broken eighty. Sprinklers kept one step ahead of the relentless evaporation.
I stopped under the shade of big, leafy tree and pulled out my cell phone. "Gotta call home," I said.
"I'm pretty sure there's no reception out here," Roxy said.
She was right. No bars.
"Then I need to get to a landline."
"You need to write a CSW," she said.
"A what?"
"CSW stands for Completed Staff Work. Basically, it's a form that everyone has to fill out if they want something. You have to write what the situation is, all the data, and finally, your solution."
"And I have to submit one of these CSWs to make a phone call?"
"Yes."
"No fuckin way."
"They're not hard. I write CSWs all the time. Everybody does. Come on, I'll help you."
"I don't want any help. I just want to call home and let em know where I am. And I'm scheduled for work tomorrow, so if we're not planning on driving back to Santa Barbara tonight, I should call them, too."
"Where do you work?"
"Starbucks."
"They won't miss you."
Apparently not showing up for work was okay for the general public.
"If I don't show up, they will," I said
Roxy started walking down the path. "Let's get you going on course and then we can see about these calls."
I sat down on the bench under the tree and shook my head. "No. We make the calls first." I was such the rebel.
Roxy stopped and turned. "We'll see what we can do."
"I'm telling you; I'm not starting any course without first making those calls."
"Okay. I got that."
"And I'm not writing some fuckin CSW, either. I don't need anyone's approval to make a fuckin phone call."
"Okay! I got it!" She shook her head. "Follow me."
A few minutes later, we entered another big, white stucco building. A sign on the wall behind the front desk read "Technical Division." The girl manning the desk smiled and pulled out a routing form when Roxy told her who we were. "The D of T is expecting you," she said.
D of T stood for Director of Training—the person in charge of all courses in Scientology.
I grabbed the routing form and I followed her upstairs, determined not to start any course until a) I saw it was something I wanted to do; b) it was short; for sure I wasn't routing on to anything that took over a week or two—like most of the courses I'd seen; and c) I wasn't doing squat until I made my phone calls.
A big course room spanned most of the second floor. Except for two students sitting in the far corner drilling each other, the place was empty.
"Where is everybody?" I asked.
"Probably on some special project," Roxy answered.
A woman behind a nameplate that read Director of Training sat in a glassed-in room next to the course room. Roxy tapped on the glass and we went inside.
I said, "Hi."
"Hi," the woman said. "Have a seat. I've been expecting you. My name is Mary Beth Carlson. I'm the Director of Training. You must be Rick Lee."
I nodded and handed her my routing form.
"Great. Let's get you started."
"On what exactly?"
"Oh. Nobody told you?"
"Nope."
"We're going to finish you up on your Purif and then route you onto the SRD."
"The Survival Rundown." I'd heard it mentioned back in Santa Barbara.
"Correct. Roxy here will be your twin on both."
Roxy showed no surprise, making me wonder if she'd been tipped-off ahead of time.
"I assume you know what happened yesterday?" I said. The day before seemed like a million years ago.
"I've been briefed," Mary Beth said.
"Before I start anything, though, I have to make a few phone calls."
"Do you have approval?"
"I just need to call my dad and my boss at work. Let everyone know what's happening." And call Dev. See how the party was.
"You'll need to write a CSW."
"Just so you know, whatever course I do isn't happening until I make those calls."
In less than a second, her demeanor changed from cheerful mom to stone cold bitch. Her eyes narrowed to slits and her nostrils flared twice.
"I don't think you understand how we do things around here," she said.
I glanced at Roxy. No help there.
"It's just a few phone calls. Like what's the big deal?" I asked.
"Unlike in the Wog world, we operate on policy. Ture and tested policy. Policy that actually works," Mary Best answered.
I didn't respond. Just sat there, trying to maintain a semblance TRO. As I'd been taught.
"Submit a CSW and I'll see what I can do. In the meantime, you can get started on the Purif," she continued.
I shook my head. "I'll write this CSW, make the calls, and then I'll start the Purif."
In a flash, Mary Beth jumped to her feet. "Who the fuck do you think you are mister!" she screamed. "You will do what you are ordered to do! This isn't a fuckin country club! And you're not in charge of jack shit! You will begin the Purif! And in your spare time you can write your CSW! And if it is approved, you can make your phone calls! Do I make myself clear?"
I wiped a fleck of spittle off my cheek and nodded. "I hear what you're saying. But I gotta let people know I'm okay. I can't just disappear. Like unless you want to make a horrendous situation even worse…? I gotta make those calls." I shrugged. "Unless you want the cops showing up here looking for me?"
I thought of the police searching for me at home and work. And at Dev's. I imagined them explaining to my dad how they were investigating the suspicious death of a woman who'd last been seen in my company. At the local Scientology org. Doing something called the Purification Rundown. Shit. I should have told him right from the beginning what I was up to.
Mary Beth stared at me. "Wait right here. Don't move. Don't go anywhere," she said before storming out of the office.
I turned to Roxy. "Damn."
"Do you always have to be such a jerk," she said.
I held out my hands. "For wanting to make a couple of phone calls? Seriously; I don't understand. What's the big deal? Like isn't Scientology all about good communication? Like staying in comm with people? That's what it teaches, right?"
Roxy just shook her head.
"Is there something you're not telling me?" I asked.
"You have to understand. We're not in Santa Barbara anymore. We're at Int Base. Where things are run by the Sea Org and done differently."
"Feels more like North Korea."
"If you would just follow the rules, everything will be okay. Like we start the Purif, and tonight when we're done, you can write the CSW. I'll help you. Then we'll turn it in first thing tomorrow. I'm sure it'll be approved and you can make your calls."
I gazed at the two guys in the course room. One was flipping the pages of a giant dictionary. No doubt, searching for his misunderstood word. His twin was writing something on a piece of paper.
"Come on, Rick," Roxy said. "Just go with the flow. Start the Purif with me. It'll be fun. And then later we'll write the CSW. I promise."