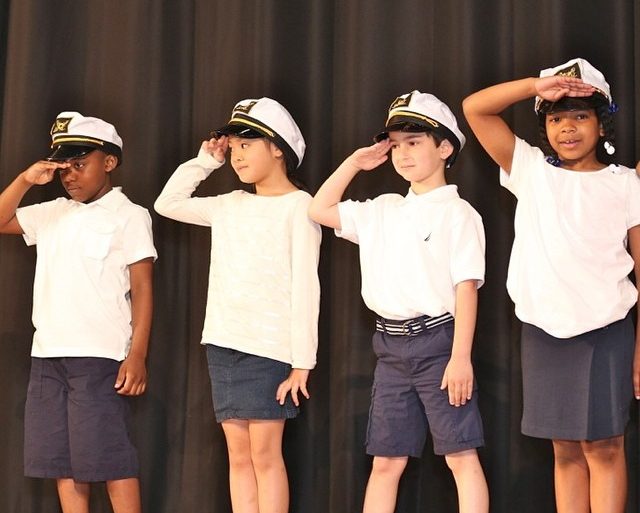 Thanks to Christi Gordon for uncovering some new documents that have not seen the light of day before.
This one is a fascinating glimpse into the mindset of the Sea Org with respect to children.
The basic gist of this issue from 1982 is this.
Sea Org members are supposed to produce 5X what it costs to retain them
Babies produce no monetary exchange to the Sea Org
Babies cost the Sea Org at least $3000 a year
To be able to keep a child in the Sea Org you have to prove that you are providing more than adequate exchange for yourself AND for your child(ren) otherwise you are not "qualified" to have children
Without approval that you meet the qualifications, no services or money will be allocated.
This is the first page of this document: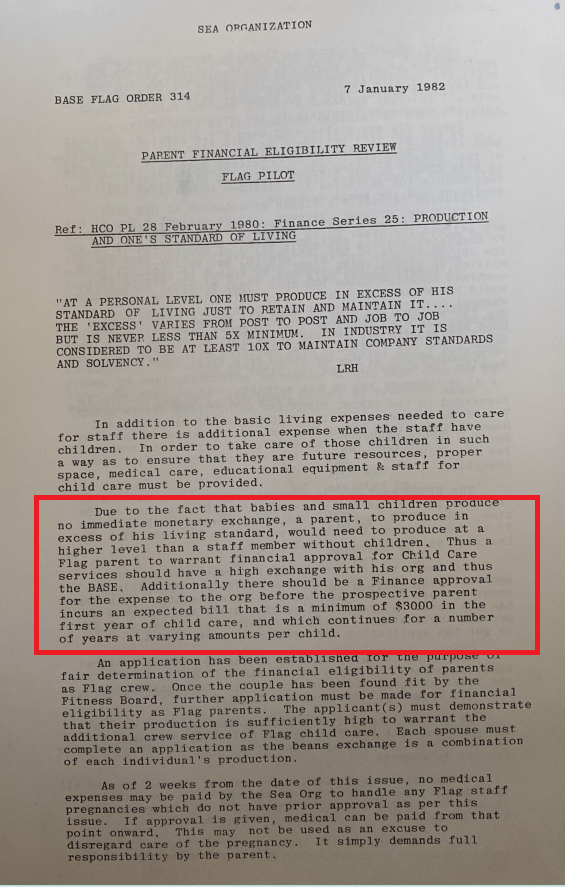 You can find a copy of the complete document, with its attached form to be filled out by parents here: Parent Financial Eligibility Review FLAG Pilot
For a taste, here are the first 2 pages of the 8 page form:
Of course, Captain Miscavige later decreed that children in the Sea Org were a distraction and an unnecessary expense and Sea Org members were forbidden to have further children. That heralded in the era of coerced abortions for SO members, and those who refused when they fell pregnant were sent off in shame to "small and failing orgs" to fend for themselves until their children were old enough to return to the Sea Org.
The "champions of family values" exposed with their own documents once again.