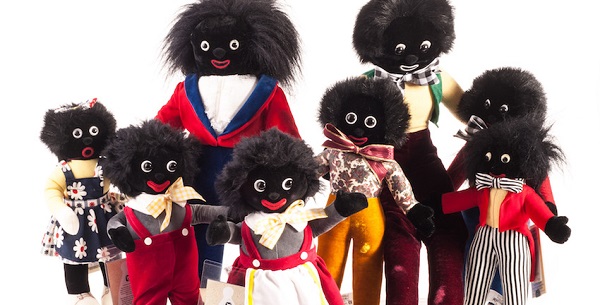 Hubbard used the word "wog" to describe the world outside of scientology.
Non-scientologists are all wogs. Thinking or acting in a way that is not in keeping with what scientologists believe is right is "woggy." Things seen to be irrational in the eyes of scientologists are deemed to be "wog-think."
It is a derogatory, condescending and ugly term.
Some scientologists have sought to defend its use, claiming "It's not racist".
The term (a contraction of golliwog — an old "blackface" child's doll) was something derogatory and racist. Here is the information from Wikipedia:
Wog is a slang word in the idiom of Australian English and British English. In the UK, it is usually employed as an ethnic or racial slur, and considered derogatory and offensive. In Australia, it tends to be applied to a wider range of peoples, and although it may be used as a slur, to some extent has been reclaimed and is used as a self-descriptor by them.
Origin:
The origin of the term is unclear. It was first noted by lexicographer F.C. Bowen in 1929, in his Sea Slang: a dictionary of the old-timers' expressions and epithets, where he defines wogs as "lower class Babu shipping clerks on the Indian coast." Many dictionaries say "wog" derives from the golliwogg, a blackface minstrel doll character from a children's book, The Adventures of Two Dutch Dolls and a Golliwogg by Florence Kate Upton, published in 1895; or from pollywog, a dialect term for tadpole that is used in maritime circles to indicate someone who has not crossed the equator.
Suggestions that the word is an acronym for "wily Oriental gentleman", "working on government service", or similar, are examples of false etymology.
Scientology's use of the term transcends racism. It goes beyond singling a class of people out for derision because of ethnicity. Instead it singles everyone not them out based on failure to accept the writings of Hubbard as infallible truth.
Here is how Hubbard defines the term in his world — the entry in the official Scientology Technical Dictionary:
WOG, 1. worthy Oriental gentleman. This means a common ordinary run-of-the-mill garden-variety humanoid. (SH Spec 82, 6611C29) 2. a wog is somebody who isn't even trying. (SH Spec 73, 6608C02
This is part of the "us against them" mentality that comes with a cult. Jehovah's Witnesses designate everything that is not JW-think as "Satan's World". Non-JW's are "worldly."  A better choice of term to denigrate the non-JW's than Hubbard chose (as it is less obviously derogatory), but the same thing nevertheless.
Scientologists look down upon EVERYONE who is not a scientologist. They believe (because Hubbard told them so) they are the elite of planet earth and have superior knowledge, abilities and intelligence than the run-of-the-mill "humanoid" that populates this planet because they have the "tech" of Hubbard.
This word is a sad peek into the mind of scientologists. There is not a single person who was ever in scientology who has not at least heard the term used in a derogatory fashion (if they haven't used it themselves).
The ONLY people who try to defend this horrible epithet are scientologists or those apologizing for them.
A discussion about this term in the comments section prompted me to clarify further.