They STILL don't have 50,000 completions on the Basics?
OMG.
You realize this is not "Full Basics Completions" — there are only a handful of those. No, this is the total number of BOOKS and LECTURE SERIES that have been read by ALL SCIENTOLOGISTS over 10 YEARS, in the biggest "push" in scientology's history. Every single scientologist they could get their hands on has been ordered, cajoled, pressured, threatened, begged and bribed to "get through the Basics"…
This includes all staff and Sea Org members.
Remember, the "Basics" is 15 books and 10 lecture series, any one of which counts as a "completion."
If  just 100 scientologists completed all 25 books and lecture series each year that would be 25,000 in 10 years. If only 1000 scientologists completed per year, it would be 250,000 by now.
5,000 completions a YEAR is pathetic, even if they only completed a SINGLE book or lecture series per year it would mean there are less than 5,000 active scientologists on earth. And the level of commitment to scientology is seriously lukewarm at best. After all, as Dear Leader has instructed them over and over, these are the fundamentals of the religion, and without a thorough study and understanding of these materials one cannot call oneself a real scientologist.
So, here is another measure of the number of "real" scientologists on earth. It's not millions. Not hundreds of thousands. Not even tens of thousands.
No wonder the largest concentration of scientologists on earth cannot even fill the Shrine auditorium….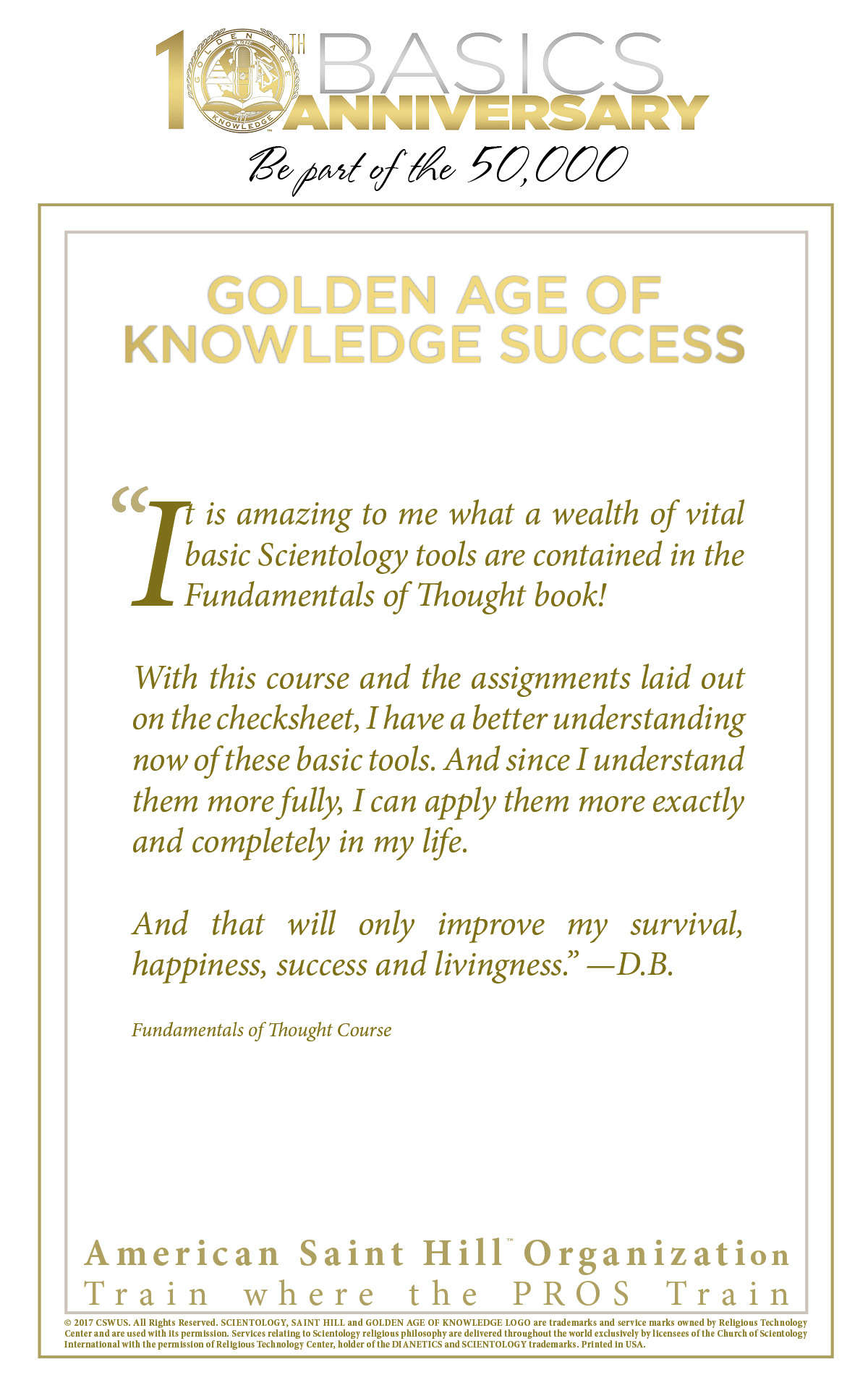 And, just as a final note — this is really the best success story they could come up with? Wow….