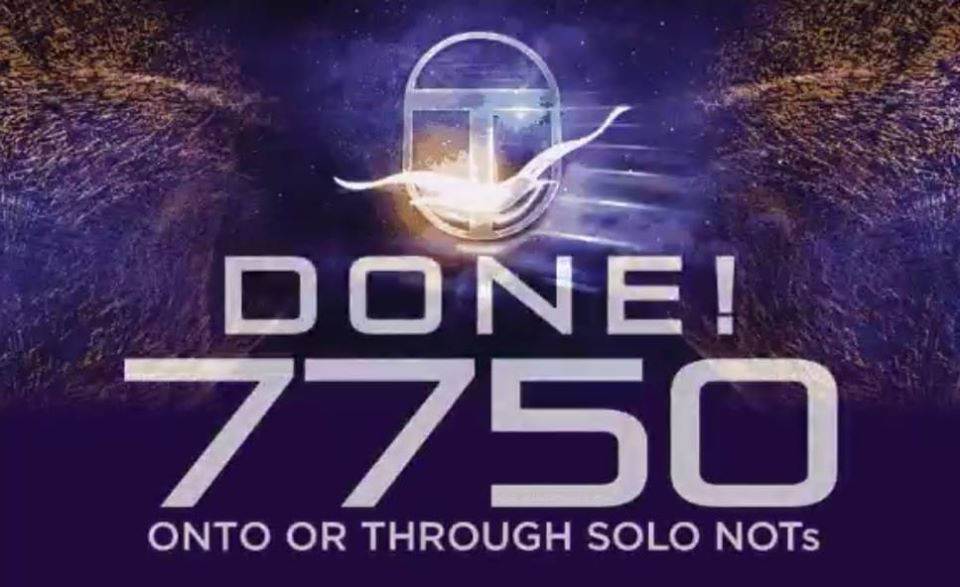 I did a posting in February 2014 entitled 10,000 on Solo NOTs Update. At that time, they announced they have 6,433 who were "on or through" Solo NOTs.
That is more than 6 years ago. And they were "targeting" to to be at 7000 by the end of 2014… Not even close.
In those 6+ years, they have advanced 1317 or a bit over 200 per year. Of course, that is if you take their figures at face value. Which is always a risky proposition when it comes to scientology statistics. They are stat manipulators and fakers par excellence. You know they have not removed the dead or declared from this list. There are probably at least 1,000 that fall into that category. They certainly don't count in the "big beings who are shifting the planet" which is what the 10,000 is based on. Hubbard said just 10,000 could shift the planet (as I have said before, if this is true why not just cram all the SO and staff members through? Target would have been met years ago).
They still have 2250 to go. Without factoring in the shrinkage of scientology, that will take them another 10 years.
Yet Miscavige claims "greater expansion in the last year than in the 50 years previously combined" and other such nonsense.
They decided they would set a target of 10,000 back in the early 90's. Nearly 3 decades on and they are whoooping and a hollering about achieving 7750. Wonder if they will throw themselves a party when they make it 8000 sometime in late 2021?