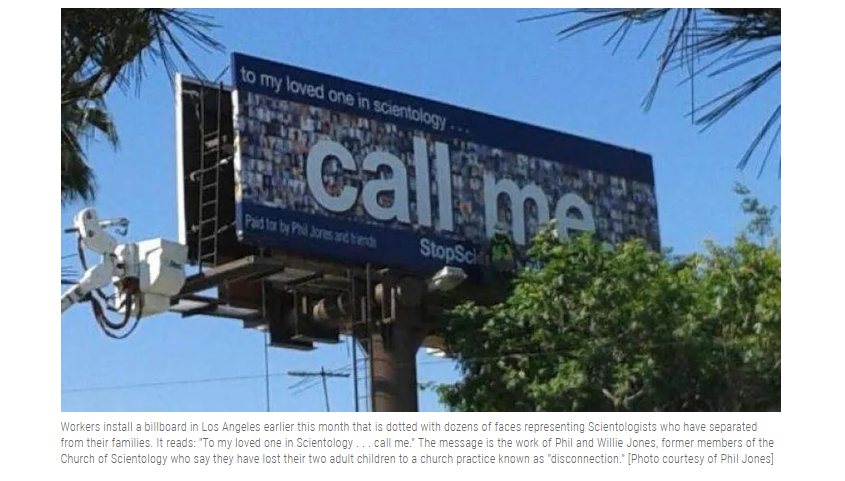 My old friend, Phil Jones, author of the "Call Me" billboard, just informed me he has created a new website and I want to commend it to readers here and encourage you to support it.
Phil says he will be adding an entry every week.
It will ultimately become a wonderful source of information about scientology – an index of entheta!
Go Phil and Willy, you guys never give up.