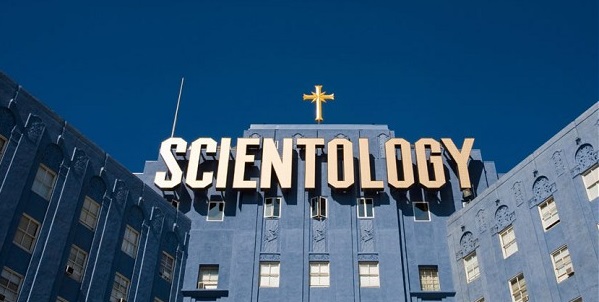 Our Saturday dose of Terra Cognita's thought-provoking views on scientology
A Few Words about Being "On Course" in Scientology
Most all Scientologists have a longstanding love/hate relationship with studying Scientology. In the beginning, members are excited to learn all about L. Ron Hubbard's revolutionary mind/spirit technology. All too soon, they hate having to "put in the time." Which in the world of Scientology is no small commitment.
LRH famously wrote, "A cleared cannibal is a cleared cannibal." Which means you can "clear" a man of all those past traumas adversely affecting him, but unless you train him properly in Scientology technology, he won't operate well in life. He won't "flourish and prosper." Clearing the cannibal doesn't guarantee he'll secure a good-paying job and make hefty donations to his favorite church. He'll need training for that. Per LRH, training is over half the gains in Scientology.
Education is valuable. Education is important. Knowing the rules of the game is essential. Everyone needs to know how to get down the field and get the ball in the net.
This essay isn't about whether or not LRH's tech works and is worth preserving, or if it's just a bunch of rubbish. This essay is about studying in Scientology.
Time on Course
Most Scientology course rooms are open Monday through Friday, from 7 to 10 (or 6:30 to 9:30) in the evenings, and for those orgs with the staff, in the afternoons from 1 to 6. Most are open on Saturdays and Sundays, from 9 A.M. to 6 P.M. Rarely do orgs or missions have the personnel to open in the mornings.
There is absolutely nothing I enjoy doing for three straight hours without a break. Not watching movies; not walking the dog; not reading a good book; not having sex high on Viagra. For me, doing something for three hours straight without a break is unnatural—if not a bit cruel and unusual.
Students in Scientology are required to put in a minimum of 15 hours per week. Which is a shit-load of hours for the average working bloke. Like me. Who remembers racing home after work, wolfing down a semblance of dinner, and speeding off to course—five days a week, fifty-two weeks per year.
I was raised on fifty-minute classes. From primary school through college, this was the average block of time my poor brain had been conditioned to process at one sitting. As usual, LRH had other ideas. If he could sit in front of a typewriter through the night, working non-stop, people could be expected to study for three measly hours. That last hour could be a real bitch.
Student Points
As with everything else in Scientology, a student's production on course must be "statisized" and graphed. Every action performed by students has been assigned an exact number of points. For example, a student gets 10 points for every word he clears; 50 points for every essay he writes; and 100 points for every drill he completes.
These points are wildly arbitrary. And completely meaningless. For instance, a student might write a three-sentence essay while spending thirty minutes clearing a word.
Students are required to keep meticulous records, turn in their accumulated points to the Sup at the end of every course time, and mark their totals on a graph hanging on a wall. The more points, the better.
Since student points are the measure of a supervisor's production, it's imperative he squeeze as many points out of his students as possible—often to the detriment of the student.
The nearer students draw to the end of a course, the more they're pushed by supervisors to put in extra time. Since students receive a thousand bonus points for completing a course, supervisors are keen to crack the whip and get them to finish before Thursday at 2 o'clock (when every staff member's stats are due). Some sups are relentless, pushing students to attest before they're ready. Some skimp on drilling. A common refrain I heard from sups was "you don't have to be perfect; that's what internships are for."
Non-optimum Indicators. Yikes!
If one felt "squashed, bent, sort of dizzy, sort of dead, bored and exasperated" after two hours of being on course, one needed to demonstrate what he was studying by moving around a paper clips and polished rocks so as to get more "mass" on the subject (per HCOB, Barriers to Study).
A feeling of confusion or "reelingness," had nothing to do with the muddled logic or horrific prose a student had been reading; it was because he'd skipped a gradient—gone on to Part B without first mastering Part A. (Once again, per Barriers to Study.)
Last but not least, was the infamous suppressed yawn. Which had nothing to do with lack of sleep, brain overload, or ones ass pressed against a hard surface for two and a half hours. In the world of Scientology, yawns were the unquestionable indicator of having gone by a misunderstood word. Little in life is worse for a Scientologist than bypassing an MU. Pretty much all negative outcomes in a person's life can be traced back to a word he didn't fully understand. If Hell exists, the Prince of Darkness has undoubtedly created a special heated course room for those Scientologists who didn't clear their words. (Their eternity: working forever on one enormous, never-ending word chain using a dinky dictionary—or the full Oxford without the magnifying glass.)
I would bet Mike's next paycheck that there's not an ex-Scientologist reading this who hasn't suppressed a yawn while on course. (Even you, Miraldi.)
The Fuckin CSW
Just as there aren't any ex-Scientologists who haven't suppressed yawns while on course, none exist who weren't forced to concoct CSWs. In Scientology, any request to do anything requires one write a Completed Staff Work, or CSW for short. I could write a whole essay on these fuckers alone. Maybe I will someday.
If for some reason, a student had to miss time on course, he was required to write a CSW to the supervisor—the Sup—explaining in agonizing detail, why he needed to change his schedule and how he was going to make up the time. Holidays, vacations, migraines, triple bypass surgeries, or the death of Grandma Dorothy were no excuse. If you missed a day of course, you were expected to make up the time. For those who couldn't—like those forced to work for a living—they were sent to Ethics to get their priorities straight.
Often, the poor students slaving away on Saturdays and Sundays were those making up time.
Loved Those Breaks
When I first got into Scientology, (That's what people do; they "get into" Scientology.) courses ran from 7 to 10, Monday through Friday evenings, with a fifteen minute break from 8:30 to 8:45. People loved these breaks!
These much-needed timeouts gave people a chance to mingle, to get to know one another and form lifelong friendships. People shared grapes and trail mix, tanked up on coffee, and since lung cancer didn't exist back in the day, some pulled out packs of Marlboros. And lit up indoors!
I met my spouse on one of these breaks!
Not only did these respites give people a chance to unwind, they provided time for the accumulated cognitive dissonance to settle.
A couple of years later, someone up-lines decided these breaks were "out-tech," and eliminated them. Three whole hours without a break? Noooooo!
And so died the fun and comradery which existed in those early days.
Mums the Word
Unlike in other institutions of learning, Scientologists aren't allowed to discuss what they're studying—neither inside nor outside the course room. How crazy is that!
Scientology study groups do not exist. Auditing Dianetics at home with your roommate? Ha, ha. Weighing the merits of a piece of tech or policy over pizza and wine with Bob and Sally? A good Scientologist would rather stick a knife in his eye.
Discussing tech or policy with a Sup or another student is a cardinal sin—inside or outside of a Scientology course room.
A Sup's standard line to a confused student is "What do your materials state?" That's it. Doing anything else besides handling the student's MU, skipped gradient, or lack of mass, is a crime.
Scientologists have been indoctrinated into believing that talking about LRH tech with another constitutes "verbal tech." Within the church, this is a high crime. The safe thing to do is pull out the reference and quote LRH directly.
So much for the Socratic Method.
Last Words
Learning should be fun and fulfilling.
Still not Declared,
Terra Cognita