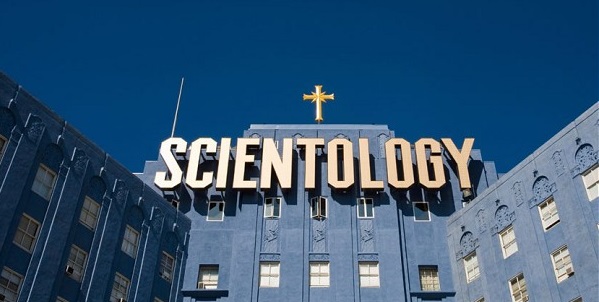 It's SaTerraDay once again folks!
Being Theetie-Weetie in Scientology
Theetie-Weetie is one of the many negative terms Scientology use to label a person. Such people appear bubbly and upbeat, happy and cheerful, and without a care in the world. Behind the façade, though, is a person scared of life.
Ron Hubbard defined Theetie-Weetie as: 1. Slang from England, meaning "sweetness and light" (but they can't face mest or any outness. Cannot go deeper into the bank than a thought. (LRH Def Notes) 2. He operates in a totally psychotic way while being totally serene. The valence is all the way up at tone 40 and the pc is all the way down at minus eight (SP Spec 2, 6105C12).
The Lowest Common Denominator
Being Theetie-Weetie is a survival mechanism; a way to handle the "dangerous environment;" a way to cope with constantly being bombarded with data that doesn't make sense. It's a more pronounced form of cognizant dissonance in which people have decided that always being cheerful is the way to deal with life.
Because being cheerful is uptone. Which is pro-survival and to be admired. Facing the truth and what's really going on is wholly un-confrontable. Not to mention, good Scientologists mustn't look at that which is entheta.
But that's how the Theetie-Weetie has chosen to live. Seeing what's really there would be too painful—especially for those who've invested decades inside the opaque bubble of Scientology. Listening to the opinions and beliefs of others is fraught with the fear of being sent to Ethics. Reading viewpoints other than those of the Church of Scientology is just as dangerous.
It must take tremendous energy to feign cheerfulness all the time. I'd have to pound down energy drinks and start smoking weed again to maintain such a high. Holding one's reasoning skills at bay has to be exhausting!
Bubbles and Tinted Glasses
No Scientologist wants to appear too bubbly or happy, lest they be thought of as Theetie-Weetie. Conversely, they don't want to take the game "too seriously" and become "solid."
Ironically, the very mechanism that causes one to be Theetie-Weetie, also causes them not to recognize the phenomena in their friends and colleagues. And themselves.
Not surprisingly, over half the staff at "my" local org fit this description—maybe ninety percent—all wearing their Tech-tinted glasses, oblivious to the "secular" life beyond the tip of their noses.
I believe this phenomenon is more evident in lower orgs and missions than in the Sea Org, but I'm not altogether sure; I never signed a billion year contract.
Lights, Camera, Action
As with so many of his theories, LRH projected his own hang-ups and psychoses onto the masses. If he had survived a "Wall of Fire," so had everyone else. If he had lived under the reign of Emperor Xenu in the Galactic Confederacy, so had everyone else. If misunderstood words, overts, and withholds were the cause of his mental illness, they were the cause of everyone else's, too. If he'd masked his demons with cheerfulness and joviality, others must have been similarly disguised.
Whether consciously or unconsciously, LRH invented the term Theetie-Weetie because he recognized the phenomenon in himself. And if he suffered from lapses of confront, so did everyone else. Often what we fear or dislike in others is what we fear or dislike about ourselves. Those negative behaviors we see in our friends and relatives are often the same behaviors we're unable to identify and acknowledge in our own lives.
Last Words
Considering his manic-depressive, Dr. Jekyll/Mr. Hyde personality, LRH may have been the biggest Theetie-Weetie of us all. He wasn't always "sweetness and light"—nobody is—but from what I've gathered, he was great at projecting fun and bonhomie in public.
Still not Declared,
Terra Cognita