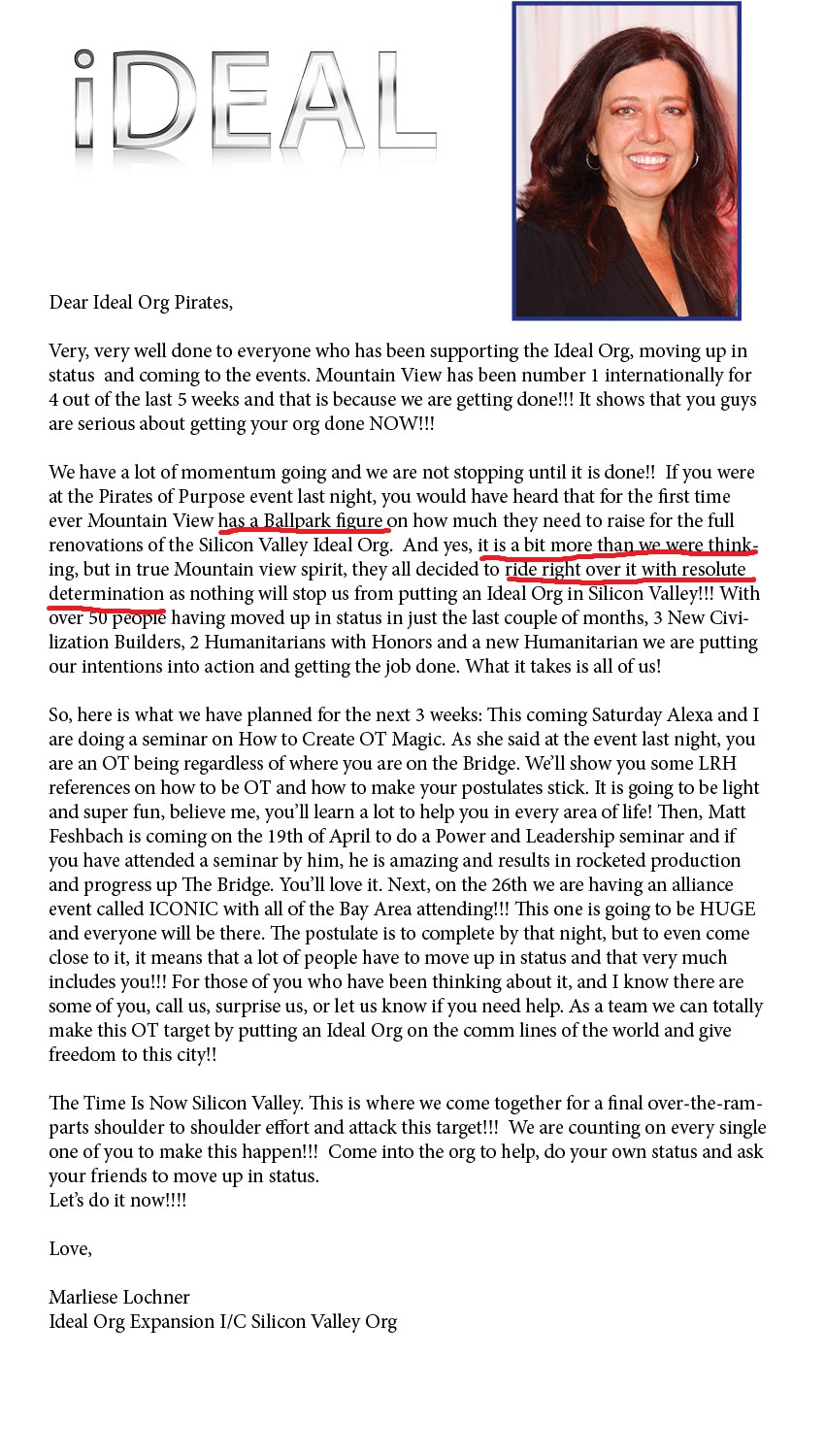 Some Sunday morning Rah-rah to brighten up your day. 
I sometimes wonder how these people keep going. "Enthusing" the same old weary "donators" and trying to paint a good face on everything. And of course, in typical Vulture Culture style. after YEARS of fundraising and false promises about "gettin' 'er done" and endless planning as to how they are going to turn this building at the end of a cul de sac in an industrial park, they have now discovered they need MORE MONEY. The millions they have already raised (just look at the endless stream of promo from "iDeal SiliCon Valley" and their adjectival humanitarianuses and the net "donations" from all these people is probably closer to 10 million. But this is not enough. "We must have more marble," "the reception desk must be solid African zebra wood" etc etc "you never get a second chance to make a first impression" on those Sunday afternoon strollers who will drop in as they tour the warehouse wastelands of silicon valley.
Marliese, I salute you for your steadfast conviction to stay the given course in spite of EVERYTHING to the contrary.  It takes a certain type of person to do this in the face of what must be crashing cognitive dissonance — or complete delusion oblivion.
It not only sucks to be Miscavige, it sucks to have anything to do with his toxic Titanic programs.