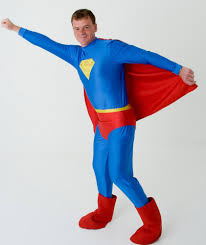 Things are degenerating quickly inside the bubble. 
How many more "statuses" can they come up with to use to beg for money?
I wonder if these people are going to be presented with red tights and cape? They could then really show off their new found hero status…. 
Scientology is positioning itself as the comic book religion. Though in the UK at least, there are more people that identify their religion as "Jedi" than there are "Scientologist" so they need to get moving with their straight up and vertical expansion.
Hello!

We have a special, New Years Event Only, status that starts now, this week, and runs up until the night of your local Org's New Years Event.

 

 

Ideal Org Hero

For anyone, no matter what status you are now, contributes $5,000 towards their Ideal Org between now until the night of their local Org's New Years Event will be awarded this special New Years 2014 Status. You will receive a special commendation and pin or necklace acknowledging your contribution as an "Ideal Org Hero." 

So, the game starts now so I want to hear about a lot of HERO's in the making starting today! Let me know all Hero's being made (including yourself) as we are keeping track of it here at the Cont Office to ensure everyone gets their award!

Also……..every Hero made from now until your event DOES count towards your overall local New Years Event quota!

EUS Landlord