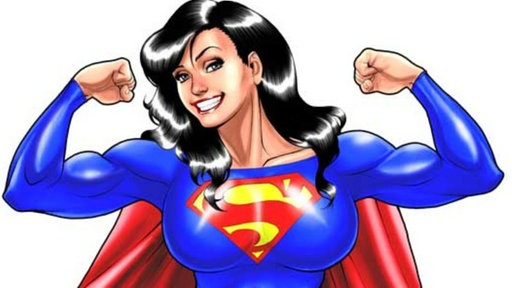 Nothing over the top here.
And yet people will tell you that L. Ron Hubbard DIDN'T make absolute claims about OT and scientology doesnt make promises to achieve unrealistic things and that scientology doesn't falsely represent itself…
Of course, there is always wiggle room – this statement means some "future" OT level is where it's going to be achieved — even though those future OT levels don't exist. It was all supposed to be "OT VIII" and the release was delayed from 1970 because it was so powerful…
But, nevertheless, this IS the pitch the church uses. It's why it is the quote at the top of this email. It IS what scientologists think they are achieving in scientology. But there is nothing inherently wrong with this – any more than there is something wrong with seeking to go to Heaven or Nirvana or achieving the state of moksha. It is just that you are required to PAY for it to achieve the "exact results" guaranteed by "standard tech." This is unlike attempting to achieve states in other belief systems.
But then the superman quote is followed by an "OT VIII" (the HIGHEST state) sharing wins on the Running Program.  Of course, there is nothing wrong with running. There is nothing wrong even with running around in circles wearing a special pair of shorts and T shirt. But to claim this is some highly developed "technology" that is more advanced than "OT VIII" is a total marketing coup. Getting people to pay you to run around a pole and claiming this is some sort of "advanced, whole track technology" is an amazing feat of high level salesmanship (or hypnotism?)
Because L. Ron Hubbard said that running in circles was "a wholetrack OT process" (though "best done without a body") has so many curves to it that it could take a whole posting just to analyze them – but that is not the point here. It is to once again highlight three things:
1. Scientology DOES repeatedly make over-the-top claims about states it will bring you to
2. The "Top of the Bridge" is really an illusion. How can all that research and technology and promises of OT be trumped by running around a pole or re-doing Purif or Objectives, any of which routinely result in statements about how THIS is the greatest thing ever and surpasses all earlier gains (even OT VIII)
3. Scientologists will say whatever they think is expected of them in a "success story" and in a bubble culture where lack of hype is interpreted as "Counter Intention" or "Bad Indicators" this results in the ridiculous statements that are then used as "promotion" for the wonders of [fill in the name of the book, lecture, course, ethics handling or auditing].
"Being CAUSE over Matter, Energy, Space, Time, Force, Form, Location and Life is just another way of saying 'OT.'" – LRH
(HCO PL 12 MARCH 70R SOURCE AND CAUSE)
A New OT VIII shares her wins from the amazing Cause Resurgence Rundown:
"This has been the most amazing, wonderful, incredible, mind blowing, regenerating, revitalizing, stabilizing, refreshing, magical and CAUSE RESURGING action; it ROCKED my world and I LOVED it!!
"It is an unbelievably simple action but it digs DEEP and I feel that I have been heading to the stars. Honestly it's that beautiful!
"I am a very different person to the one who started this rundown. I am more confident, more serene, calmer, happier, more straightforward, more able to hold MY position in space. I have more and MORE LIFE available to me and there's much, much more of ME!!
"While there is MORE of all these things, there is LESS and LESS of all the other 'stuff' that really wasn't needed or even survival, but was just there, holding me back and pulling me down. I've cleared so many 'held down sevens' that I never knew I had and the freedom that has given me is phenomenal!
"I am in PT in a way I never even imagined, let alone thought possible. It's just the 'here and now' and a forward flow into the future. My flows are so much cleaner, and I feel so much more able to be cause over what I put out, and also far more able to take control of any flows coming in on me.
"I could go on and on as there were wins, gains and cognitions every single day, but the thing that stands out the most is that I 'watched' so much of the tech come 'alive' in front of me, and my understanding of LIFE and livingness is so much greater and more REAL than ever before. Things like KRC, ARC, the tone scale, the Chart of Attitudes, cause, responsibility, beingness, willingness – all these concepts are now OBJECTIVELY MINE. They're no longer just things I 'can think with' or 'get the idea of'; they're there, in the real world in 3D Technicolor, and that aspect of my gains on Cause Resurgence Rundown alone puts me at so much more CAUSE in life – something I have always wanted!
"It is real to me that the Cause Resurgence Rundown is what is going to expand Scientology through the roof as more and more people are going to move up the Grade Chart faster than ever before because of this action.
"This has been the wildest rocket ride, and the power of it can create cannot be underestimated!
"I feel that I gained so many new friends on the Cause Resurgence delivery staff and will miss seeing them all every day. You guys are seriously beautiful and AMAZING, and I THANK YOU all, each and every one, for the help, the care, the patience, the ARC and the theta you gave to me.
"I want to thank also all the staff here at FSO for putting this org here so that people can get this incredible tech. The professionalism and Tone 40 is really awe-inspiring.
"I specifically want to thank COB – not only for putting this rundown back on our 'time track' but for making it so available to every Scientologist, no matter where they are on the Bridge or what their situation is. Anybody can and should do the Cause Resurgence Rundown!!! Thank you, thank you THANK YOU Sir!
"And I am again blown away with the genius of LRH. Once again he has given me back something that I'd forgotten I ever had. He is truly the best friend man ever had and I am so lucky to be a part of his legacy." – Sarah Lake
Call or write me anytime for anything.
Love,
Barbara Dews
Flag Service Consultant
Amazing that AFTER OT VIII, without doing another "OT Level" even, but just by running in circles, one could become:
More confident
More serene
Calmer
Happier
More straightforward
More able to hold MY position in space
Much, much more of ME!!
Have LESS of all the other 'stuff' that really wasn't needed or even survival
So much more CAUSE in life
LIFE and livingness is so much greater and more REAL than ever before
I just have to wonder — was she a complete wreck after OT VIII? Incapable of controlling her emotions? Lacking confidence? Not so much "me"?
Not a very good advertisement for the abilities gained on OT VIII.
But the sheeple don't see it like this, even though it is totally logical. Even thinking like this is a "high crime" — invalidating the wins and accomplishments of "standard tech."
It is amazing how much cognitive dissonance can be tolerated in a world where thinking for yourself is not merely frowned upon, it is stamped out with the threat of losing your family, friends and/or job.
And just as a final note, though this is THE most incredible rundown ever in the history of the whole track, and it requires NO auditor, and it's the best thing going – David Miscavige has NEVER DONE IT. He reserves it as a punishment tool for those who displease him.
The public are not told that though.
Miscavige is about as likely to show up to do the Running Program as he is to ask someone to sec check him. Or invite a real journalist to interview him. Or show up in a court room to testify.
ps: Aaron Smith-Levin's new video on Tony Ortega's site today is well worth viewing. Aligns with the subject above.