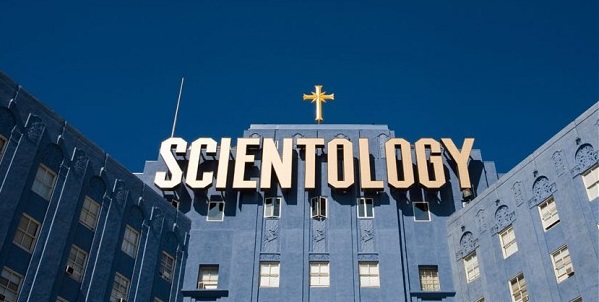 Our old friend Terra Cognita has provided another thought-provoking essay.


Clear on the 1st Dynamic? I Think Not
When people weren't going "Clear" during Scientology auditing, L. Ron Hubbard—or someone within the church; I don't know who—decided that pre-OT processing only cleared people on the First Dynamic. "Clears" were told that they no longer had their "own reactive mind." In other words, people who'd been audited on Dianetics and the Grades were now superhuman and self-determined, but still screwed up on their other seven Dynamics. Apparently, seven-eighths of their problems and hang-ups still existed.
Where was it written that Dianetic and Grades auditing only produced Clears on the first Dynamic? Certainly not in Dianetics, The Modern Science of Mental Health. I also don't recall reading this theory on any of the Levels (the materials and exercises used to train auditors on the Grades). Again, I'm not even sure LRH was the one who actually advanced this whacky concept.
Dynamics? What Dynamics?
Of the Dynamics, LRH wrote, "There could be said to be eight urges (drives, impulses) in life. We call these the Dynamics. These are motives or motivations. The first dynamic—is the urge toward existence as one's self. Here we have individuality expressed fully." (Google Scientology and the Dynamics for a full explanation of all eight.)
The Dynamics are artificial constructs, invented by LRH to try to identify and categorize different aspects of human nature. In reality, no such divisions exist. That all our drives, desires, and urges to survive can be sorted into eight, distinct divisions makes as much sense as categorizing sports by the color of athlete's hair.
Our minds aren't organized into eight, neat, segregated sections. Memories aren't stored that way. Nor are our thoughts, urges, motivations, and feelings. The memory of a motorcycle accident I experienced years ago isn't stored in a walled-off section labeled "Reserved for 1st Dynamic." Images and thoughts of my family aren't kept locked away in a special metaphysical room with a "Second Dynamics Memories Only" sign over the door. My desires for a better and more peaceful planet don't reside in a special area set aside for forth dynamic issues, "Mankind."
Even if we accepted the Dynamics as a useful paradigm, there is so much overlap and commonality, it would be impossible to establish that only one, narrowly defined aspect of our nature was "Clear" and operating like LRH described in DMSMH.
Since the eight Dynamics are made-up, subjective divisions, being "Clear" on one of them would not be logical—and would only extend the pretense. It's illogical to think that a person would be completely free and sane on one tiny aspect of himself without regards to the other 87.5%. Are we to believe that LRH tailored Dianetics and the Grades to only address this first Dynamic? I think not.
But Why?
"Being Clear on the first dynamic" was invented because Dianetics didn't work. What's interesting is that so many people bought into the fiction. Accepting "being Clear on the first Dynamic," is another classic example of cognitive dissonance within Scientology.
Since there is no such thing as "the Dynamics," there is no such thing as being "Clear" on one of them. We can't be "Clear" on something that doesn't exit. Our essence can't be divided into eight distinct divisions. It's convenient to think that all our needs and yearnings are separated into eight, unique categories. In reality, no such grouping exists.
But LRH Knew What He Was Doing?
LRH invented the Dynamics to try to make sense of his muddled understanding of human nature.
The mind is a jumble of memories, thoughts, and calculations organized and accessed in a way that nobody fully understands. There is no separate section devoted solely to cats, dogs, and plants—the sixth Dynamic. There is no sector in which everything of a spiritual nature has been neatly compartmentalized—the seventh. Separating everything having to do with "self" from the rest of our lives is ludicrous.
If anyone reading this has ever undergone Scientology auditing, then you know that the questions asked in session—and their subsequent answers—aren't restricted to so-called first Dynamic incidents. This would be ridiculous—and impossible. On the Grades, questions are expanded to include not only incidents relating solely to the preclear, but questions about incidents which happened between others. Questions and answers in auditing cover all the Dynamics, not just those on the first.
Terra Interview
I would love to hear a "Clear" explain to us how—for the first time in quadrillions of yeas—they've become perfect again on their first Dynamic—but not on the others. I would love for them to show us, that with regards to this Dynamic, their motives are pure and their existence as self has been fully expressed. I would love for a "Clear" to demonstrate how all their first Dynamic urges are perfectly aligned and in harmony while they're still leaking oil on the other seven. I'd love listening to them explain how their flu, failed marriage, and bankruptcy had nothing to do with their first Dynamic.
You would think that one of these first Dynamic "Clears" on his way toward becoming Homo Novus would breeze through the upper reaches of the Bridge. And yet, on OT 7 alone, parishioners spend mountains of money and take years and years to get through this level. And afterwards? Graduates don't return from Flag and "clear" their communities. Instead, they get in accidents. They get sick. They get divorced. They die at the same rate and from the same diseases as everyone else. They all get sent to Ethics for one offense or another. And of course, most eventually leave the church.
But What about All Those Pesky Body Thetans?
Resorting to the argument that what's holding us back from being Clear on the other seven Dynamics are thousands and thousands of disembodied beings—all with their own reactive minds—clinging to our bodies is science fiction. To think that shedding these "unclear" freeloaders will suddenly free our tortured souls is farcical.
LRH based his "technology" on an unsupported foundation of false theories and lies, and thus, his vaunted state of "Clear" was never achieved. Nor will it ever.
Last Words
There is only one reason for inventing and promoting the idea that people go "Clear" on just one Dynamic to the exclusion of the other seven. That reason: Attempts to "Clear" people per the "tech" never worked. Nobody in the history of Scientology has ever had all his demons exorcised while holding the cans of an e-meter. "Clearing" people per Hubbardian therapy is a sham.
This isn't to say that people haven't had wins and gains in session. It only means that the flaunted state of Clear—on any Dynamic—has never been achieved. Or proved.
Still not Declared,
Terra Cognita