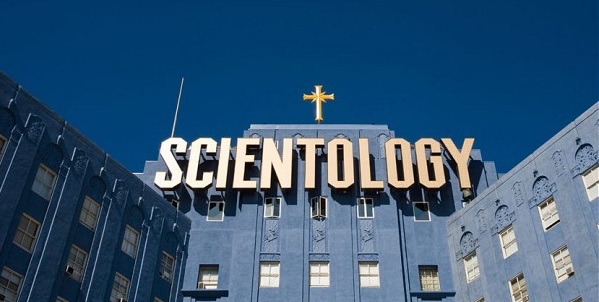 Another in the continuing series of observations by our friend Terra Cognita – still not declared. And in my view, this may be his best yet. This is perhaps the single biggest glaring irrationality in scientology. 
TC's previous posts: Am I Still A Thetan?, To Be Or Not To Be, An Evaluation of Scientology, Fear: That Which Drives Scientology and Justification and Rationalization.
Communication in Scientology…Or Not
LRH wrote extensively on communication. He wrote volumes. He lectured extensively on the subject. The man was all about communication.
One of the first steps in Scientology is doing a Communications Course. One of the first levels on the Grade Chart is Grade 0, in which the end phenomenon is "the ability to communicate freely with anyone on any subject." The ARC triangle is a cornerstone of church philosophy. Communication is BIG in the Church of Scientology.
And yet, the one thing its members can't do is to communicate freely and honestly with others about Scientology. At one point or another, every member has his or her comm line—communication line—cut. Early on, one learns what one is allowed to talk about and that which is punishable by excommunication.
Prohibited Subjects
For a church that prides itself on its abilities to confront and communicate, there is much that is verboten.
Talking about tech and policy, other than to sing its praises, is suspect.
Talking about one's case or what happened in session is taboo.
Talking about the OT levels is cause for severe discipline.
Talking about something LRH wrote that doesn't make sense or seem right is not permitted.
Exposing wrongdoing or "overt products" by staff or management is natter, "counter-intention," and guarantees a person a swift trip to Ethics. All staff are dying for your sins and all auditors are perfect.
Discussing, debating, questioning, or disputing LRH tech or policy is heresy.
Basically, mentioning anything about LRH or the church in less than glowing terms can land one in deep shit.
Watch What you Watch!
Not only is one not allowed to speak freely in Scientology, one's not allowed to listen or watch anything that might be construed as unfavorable to the church. Reading about alternative practices is considered out-ethics and harmful to the group. Studying philosophies others than LRH's is not just a waste of time, but is regarded as "not playing the game." Anything not written by The Founder is unworthy of study.
The Church is forever scared of "enemy lines." Psychiatry, the IRS, hidden world power-brokers, and ex-Sea Org members are out to crush the church and lay waste to the planet. "Going into agreement" with any of these means a trip to Ethics.
Church of Scientology members must be very careful with what they read and listen to. If they are to go free, they must remain "clean."
Cults and Communication
Tightly controlled communication is a classic trait of cults.
If members were allowed to speak freely with the outside world and report honestly about what happens within, few would join their organization, and many would leave.
The head of Scientology, David Miscavige, fears nothing more than church members finding out about his overts, and how he's single-handedly run the organization into the ground. If members were allowed to communicate freely, all his lies and deceptions would come to light.
The Purpose of Communication
One of the purposes of communication is to cause an effect. Humans like affecting other humans. We like to communicate. We like to chat. We like to talk with one another. We like sharing our opinions with others. We like to read. We like art. I love the movies.
Free speech is imperative in a free society. Not allowing free speech is suppressive. The founding fathers of America appended this principle as an amendment to the Constitution.
It's been well documented that LRH didn't always practice what he preached, but this doesn't diminish the significance of open communication. Whether you believe a word of his or not, he was right to stress the importance of being able to freely confront and communicate with anything. Quashing this inherent right is not only hypocritical but cruel.
Justify, Justify
LRH is always right and everything he wrote or lectured about is sacred doctrine. Thus all his tech and policy is perfect and inviolate. Only a suppressive would question him or his work.
And since LRH is always right, it stands to reason that those following his dictates are always right, too. Which means having an honest discussion with a Scientologist is, more often than not, a practice in futility. They're always right and you're sadly deluded. Church members are indoctrinated to come down hard on anyone who says anything the least bit unflattering to Scientology, and risk knowledge reports and lower conditions for violating these rules. Those with family members within the church must be especially wary of what they say for fear of disconnection.
Cutting Comm Sucks
I imagine many of you reading this have had to deal with friends cutting you out of their lives. I have. Two couples with whom I'd been best friends for decades turned their backs on me once I began to question the tech and stopped supporting DM and his crazy programs. Lucky for me, I have a great family and lots of other true friends. And with whom I can freely communicate. I'm truly sorry for those of you not so fortunate.
Even though I'm happy and life is good, I still feel the frustration at not being able to freely communicate with those still inside the church—people I've known for decades. If only I could sit down with them and explain myself; show them what was really happening in Scientology; point out the hypocrisy; lay out the stats; lend em a couple of revealing books to read. If only I could wipe the sanctimony and sympathy off their faces! I know, I know. They're brainwashed and I should be thankful I finally saw the light. But still… Getting my comm cut sucks!
I like good, healthy debate! An exchange of ideas and beliefs clears the mind of cobwebs and fixed opinions, and opens the door to new points of view. I admire Judaism's long history of debating the meaning of the Torah. I attended a morning temple group once in which the rabbi passed out copies of a passage from the Old Testament. For the next hour and a half, we discussed and debated the meaning. Can you imagine doing that in Scientology? The horror!
I relish reading banned books, watching treasonous movies, visiting subversive websites (thank you, Mike), and saying whatever-the-fuck I like. My days of withholding communication are history.
Still not Declared,
Terra Cognita