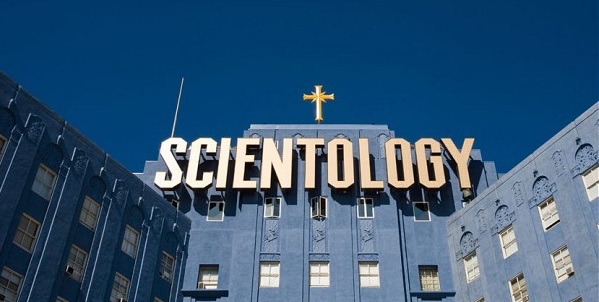 Another in the series of posts from our special correspondent, now known as Terra Cognita.  See earlier articles: An Evaluation of Scientology, Fear: That Which Drives Scientology and Justification and Rationalization.
To Be or not to Be: Is Scientology Worth Saving?
I recently helped my dad fill out a medical level-of-care form. Choices ranged from doing everything humanly possible to keep the patient alive, to "do not resuscitate." Followers of Scientology face similar choices. Lots would like to keep the church alive. Many of you reading this have chosen to step away from the patient.
Before we decide which box to check, however, two separate issues must be considered. The first is the physical Church of Scientology, including all of its real estate, staff, and ongoing concerns. The second is LRH's complete body of written and spoken work.
LRH's Body of Work
Everyone agrees LRH was a prolific writer. Whether what he wrote was pure fantasy or not, we shouldn't dismiss the possibility that there exist kernels of truth, and resist the urge to throw out the baby with the bath water.
My local ice cream maker is a crazy old hippie. I don't care, however, that he didn't invent the product all by himself, doesn't add enough marshmallows to his rocky road, and that his sherbet sucks. I just know he makes the creamiest, best chocolate ice cream in town.
LRH may have suffered from bouts of insanity and he may have been bi-polar. He may have been delusional from day one. He clearly wasn't the saint the present day church would have us believe.
Even if the Church of Scientology crumbles and dies, LRH's work will live on. Physical buildings can be destroyed. Ideas and beliefs are harder to purge.
The Basics
For me, the real basics were those concepts to which I was exposed when I was first introduced to Scientology: The ARC triangle; TR's and the communication formula; the Tone Scale; and even the more basic ethics tech. Stats and conditions and the Data Series were a revelation.
I appreciated the theory that traumatic incidents from the past effected present day behavior. Dianetics and the Grades seemed like a systematic approach to handling these unwanted conditions that were screwing me up.
Did I justify tech and policy and lectures that didn't make sense? You bet. Did I become disillusioned of becoming "clear" as described in Dianetics? Yep. At every level and on every course, I knocked my head on ideas and principles that were "over my head" or "just didn't seem right." Eventually, I even became disabused of the notion that the e-meter was effective at locating "charged" areas in need of handling.
Many people have had wins in auditing. Many are convinced auditing changed their lives. Many go on hoping. Others harbor major resentment at being ripped-off years ago. Whichever is the case, validate your wins, and accept your losses.
The Not-So-Basics
Many believe the grade chart levels beyond Clear are Fantasyland, and OT 3 is a 1950's space opera. Do these upper levels produce results? Not as advertised. Worth saving? Certainly not for the majority of these readers. Might anything of value in the OT bands be salvaged? Not that I can spot.
Does this mean Jane from Jacksonville shouldn't continue to research and explore what LRH started and open up her own practice? Not at all. All the power to you, Jane. You go girl. (Just be sure to let me know when you finally figure out how to go exterior at-will with full perceptics.)
Logical Thinking
"LRH was crazy and therefore everything he wrote is rubbish" sounds reasonable but isn't logical. "LRH wrote Dianetics. LRH's research was flawed. Therefore people aren't affected by past trauma," is another example of illogical thinking. Everything he wrote may very well be garbage, and past trauma may have nothing to do with present time neurosis. But logically, we can't jump to this conclusion.
Unlike what passes for Scientology education, people should reject those ideas which don't make sense, and retain those that do.
Kudos to Chris Shelton and his essays on critical thinking.
Religion and Keeping Scientology Working
All religious beliefs and practices eventually become set in stone and closed to revision and interpretation by all but a select few. Most churches won't admit to this in writing. The Church of Scientology is an exception.
LRH touted KSW—Keeping Scientology Working—as the only way to preserve the integrity and workability of his technology. What this policy did was close the door to growth and development and hasten the church's demise. In any other field—be it mental health or the energy industry—prohibiting R & D (research and development) would be organizational suicide and never be accepted.
LRH's work will not survive under the cloak of religion—especially as practiced by its present regime. Though blasphemous to the faithful, if the Church of Scientology has any future, it will be at the hands of independent mental health practitioners, and not under the auspices of religion.
In Summary
The Church of Scientology in its current incarnation is not worth saving. Salvaging bits and pieces of LRH's tech and policy is.
Drop the copyrights, open up LRH's work to the public, and allow people to pick and choose the tech and policy they feel is useful. Use an e-meter. Or don't. Conduct actual scientific studies using standard practices. Or don't. Apply the condition of emergency to your business. Or don't. Receive auditing from an ex-Class 8 living in rural Idaho. Or not. Makes no difference to me.
That Scientology is a religion is debatable. I can argue for both sides. Either way, religion may have reached the end of its useful life in this world, especially one in which salvation costs hundreds of thousands of dollars and tears families apart.
New Flash: Still not declared!
Terra Cognita