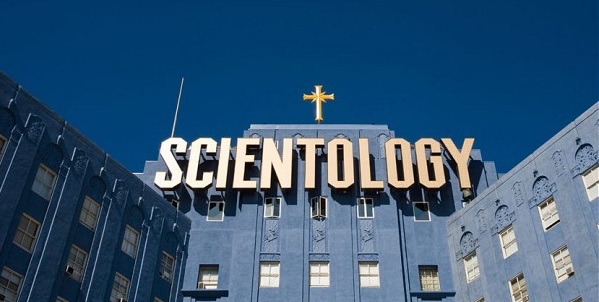 Another thoughtful piece from our Special Correspondent who brought us An Evaluation of Scientology and Fear: That Which Drives Scientology.
Justification and Rationalization in Scientology
Rationalization of doctrine occurs in all religions. From the moment one is introduced to the creeds and canons of a church, he's forced to make sense out of the illogical and absurd if he has any chance at salvation. Scientology is no exception.
Making excuses for material that doesn't make sense, but which one is expected to accept as true, becomes a way of life for church members. This is especially true in The Church of Scientology where nearly every aspect of the organization must be rationalized to one degree or another if one is to go OT—become an authentic Operating Thetan—and remain in their good graces.
Justification of Ethics Abuse
Harsh ethics has become accepted in the Church of Scientology—by both staff and management, and by a cowed public, bullied into rationalizing the abusive behavior by believing they're the ones who are always wrong.
Scientologists rationalize being assigned wrong conditions. They rationalize spending thousands of dollars on frivolous Sec Checking. They rationalize being forced to disconnect with loved ones. Staffs rationalize illegal orders from seniors. I'm sure many rationalize false reports as "really not false."
Everyone who's ever written a KR on a friend felt guilty afterwards. And if they didn't, they probably should have. In shame, many conveniently forgot to route copies to their buddies.
Ratting out friends and relatives has become high art in Scientology. Splitting up families is seen as okay. "It's the greatest good for the greatest number of dynamics," is a classic justification. "The need to stay clean" and "This is our last chance," are two more.
Ever submitted to unjust ethics just so you could continue with your processing? Don't worry. You aren't the only one.
Rationalizing the Purification Rundown
Day after day, many must rationalize chasing down bowlfuls of vitamins with rancid oil and CalMag on stomachs already upset from weeks of abuse. One person I know had to be hospitalized. Another took months for their digestive tract to recover. Still another had to go to Flag for "handling."
Many rationalize the feeling of dizziness as an indication of past drugs turning on—and have nothing to do with heat exhaustion from sitting in an oven-like sauna for five hours.
Since it's impossible to know if one's body has been purged of all toxic drugs and chemicals without laboratory analysis, the EP must be rationalized, as well.
Rationalizing the Survival Rundown
Since LRH has been dead for over thirty years, we must first believe that David Miscavige either a) happened to stumble upon another lost, closet full of long-forgotten LRH rundowns, b) just before he died, LRH whispered in David's ear, "Wait thirty years and then round up every mention of objective processes you can find and put them all in one book and…", or c) DM, in his infinite wisdom, just knows that "the SRD is what Ron wanted."
On the SRD, one must constantly rationalize the concept of present time—PT. A person can achieve the EP of being in PT on one process, only to start the next with the same EP. A friend of mine had the viewpoint that being in PT was like being pregnant: you either were or you weren't.
All the original HCOB's in the SRD pack have had all their headings, routings, and LRH signatures removed. Many paragraphs have been eliminated, as well. The justification is that the SRD is for new people; it's a Div 6 action.
In fact, there is so much wrong with the SRD, and so much verbal tech bandied about, the rundown should be the subject of whole new article. I'll be sure to get right on it.
Rationalizing Study
In an earlier article, An Evaluation of Scientology, I gave examples of other barriers to study besides LRH's big three. Anyone's who's ever done Student Hat, knows that every non-optimum condition while studying is caused by misunderstood words, lack of mass, or skipped gradients—period. Which means the author is always right, and thus, his BS must be rationalized as true and correct.
By this twisted logic, LRH is never wrong. An HCOB doesn't make sense? A piece of policy seems unreasonable? Management is inconsistent and unreasonable? Unfounded theories? The onus is on you, dude. Find your MU, and rearrange some more paperclips.
Rationalizing and Justifying Staff not Applying Tech and Policy
Whether you believe in LRH's tech and policy—and I don't care if you do or don't—is beside the point. Once you've signed up for a service in Scientology, you've tacitly agreed to play by his rules. You may have to justify the hell out of these rules, but da rules is da rules—whether they make sense or not. Watching them constantly broken can be disturbing for practicing Scientologists. Everyone who's ever been inside has plenty of their own examples.
Considering the amount of LRH tech and policy misapplied, not applied, and butchered, there must be a lot of foggy-headed Scientologists out there.
Orgs Rationalizing Failing Stats and Insolvency
Class 5 orgs and missions have been insolvent for decades. Free labor and whales are the only things keeping them alive.
Course rooms are empty, save for old folks doing GAT-version-three of courses they first completed in 1975. "Number of times through the materials equals certainty," is a standard rationalization. "We finally have the tech," is another.
Stats are horrendous, and if not plunging, are scraping the bottom with no place lower to fall. Per Scientology policy, orgs are in Confusion—unless there is lower condition LRH forgot to add (Brian-dead?). I'm sure DM will discover a few that LRH forgot to release in another closet someday soon. (If we're lucky, he'll find the real wording for the Doubt Formula!)
Rationalization and delusion by staff is extraordinary. From empty Div 6's, to few or no Div 4 graduates, their ability to "go on hoping" boggles the mind.
Rationalization of Programs
Any Scientology staff member can attest to the number of absurd programs passed down from upper management. Many are as thick as phone books; most lack any semblance of reality. More often than not, the very first target is wholly undoable and never completed. (Example: "Hire 25 new people, hat them up, and post them in HCO by the end of next week.) And yet, dutifully, these programs are rationalized as feasible, and then accepted. David Miscavige is famous for this type of wishful reality.
Following in the wake of his delusion, the public has rationalized GAT 1, GAT 2, The Basics, and the SRD as "what Ron intended." Of course, none were written by LRH and all created huge "hidden data lines." That all these new "confidential" transcripts and references were found in lost closets doesn't seem the least bit "odd" by the faithful. Long ago they conditioned their minds to believe whatever their leader presented and told them was true.
"We can't show you this new material because if SP's got a hold of it, they'd publish it online and all hell would break lose" is a tired justification—if not outright lie.
Rationalization of Things-That-No-Longer-Are
Gone: Saint Hill Special Briefing Course. (Imagine LRH walking into a Saint Hill today.)
Gone: The tech vols.
Gone: Hard introductory TR's.
Gone: The Key to Life (may still exist, but I haven't seen or heard of anyone doing the course in a decade).
Gone: The Grade Chart as written by LRH.
Eliminated: Many HCOB's and PL's uncomplimentary to DM.
Deleted: Segments of LRH lectures not complimentary to DM.
I'm sure old-timers could add many to this list.
Rationalization for Ideal Orgs
No agenda has been pushed so hard recently—and been rationalized to such a high degree—as the plan to make all orgs "Ideal." And this despite the myriad LRH references to the contrary.
Regardless of dwindling, if not empty, orgs and moonlighting staffs, parishioners continue to buy into DM's idea of acquiring bigger and bigger, and gaudier and gaudier chunks of MEST.
The Class 5 org with which I'm most familiar, has been insolvent for decades, has made one Class 5 auditor over that same period of time, the staff all moonlight, and if not for having to pay for the Bridge, the vast majority of the public would be retired. Their present building could pass for a mausoleum, but for some reason, they need bigger quarters.
Apparently, "if you build it, they will come."
Rationalization for Overt Products Put out by Golden Era Studios and Bridge Publications
For years Scientologists have rationalized their antiquated tech films as state-of-the-art. Maybe if playing on Mystery Science Theater 3000, but certainly not in towns like LA and Hollywood. Golden Era Studios video technology has always been two steps behind—and twenty times as expensive—as what's already on the shelves at Best Buy.
Bridge Publications poured millions of dollars into what was touted as the most advanced book printing plant in the country. Around the same time, they switched from cassette tapes to CD's. Meanwhile, outside in the real world, bookstores were going out of business, and kids had moved on to E-books, solid state memory, and live streaming.
Rationalizations In the Chair
From the moment one first sits down and picks up the cans, to the words, "End of Session," preclears—PC's—must rationalize if they are to continue.
Even if the images in your mind don't seem real, your auditor will tell you to go with the "incident" anyway and do the best you can. Can't decide whether you were the slayer or the slayed? Doesn't matter. Won't make any difference in the long run.
Ever wonder why items you think should "read" don't, and items you think should not, do? Don't try to think why. Just go with the flow. Accept what the auditor gives you. The e-meter knows best and is never wrong.
Ever been given "repair" lists even though you already knew what was wrong? Doesn't matter. The CS knows best.
Ever burned up half your hours clearing words of which you already knew the definitions? Doesn't matter. One MU and you're screwed.
Ever routed to review—at your expense—even though you knew what was wrong? Or you had no idea? Doesn't matter. You don't know your case like the CS.
Ever rationalized attesting to a process or level that you had uncertainty on? Don't worry. This is SOP—standard operating procedure.
Ever agreed to a process that didn't make sense but if you didn't do it you couldn't continue up the bridge? Don't worry. That's just your bank talking.
Rationalizations of End Phenomenon
More often than admitted, the stated end phenomena—EP—of levels and processes, if not completely unrealistic, have to be rationalized if one is to continue.
Examples include Method 1, where one is promised the recovery of all of his education. If lucky, he'll salvage the last semester of high school—much less anything from trillions of lifetime's worth of study. If the process worked as advertised, we'd all be geniuses.
Most who've gone "Clear" have had to rationalize the expected gains of this level. For many, the exalted state-of-being as described in DMSMH turned out to be a lie. The big letdown—some would call this the big con—was when you learned you were only "Clear" on the 1st dynamic (which basically meant you were still 87.5% fucked-up and had a long, long way still to go—and a lot more money to spend).
Perhaps the most fantastic rationalization of all happens after reading the space opera presented on OT 3.
LRH justified keeping the OT levels confidential by convincing parishioners that people would get sick and die if exposed to the material outside the confines of an advanced org.
Etc, Etc,
For all you reading this who have ever done a Scientology service, I am one hundred percent positive that you could give many more examples of your own. For those of you who worked in the Sea Org, I'm sure you were forced to carry around basketfuls of rationalizations and justifications just to endure the continual mistreatment and insanity.
P.S. I still haven't been declared!