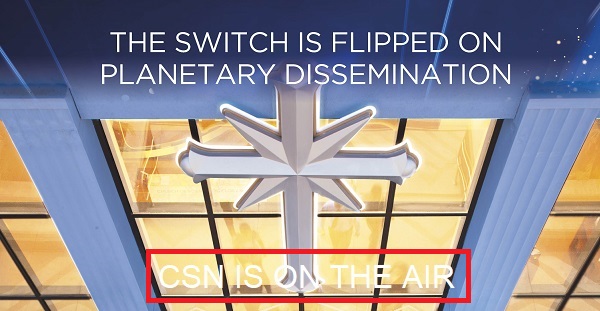 It's Saturday morning and that usually signals another of Terra Cognita's thought-provoking essays. But I am changing things up and have a special surprise for all you Terra fans coming tomorrow and each Sunday for the foreseeable future.Tune in tomorrow to find out…
So, for something of the moment, we turn to Cult Shopping Network news.
Though I am blocked from experiencing the social media amazingness of scientology's online domination, some of our readers are not.
Thanks to Valerie for forwarding some recent tweets that highlight the excellent reception CSN TV has received.  And this is just a few she grabbed before they were deleted:
And here is how scientology is selling their accomplishment to those in the bubble: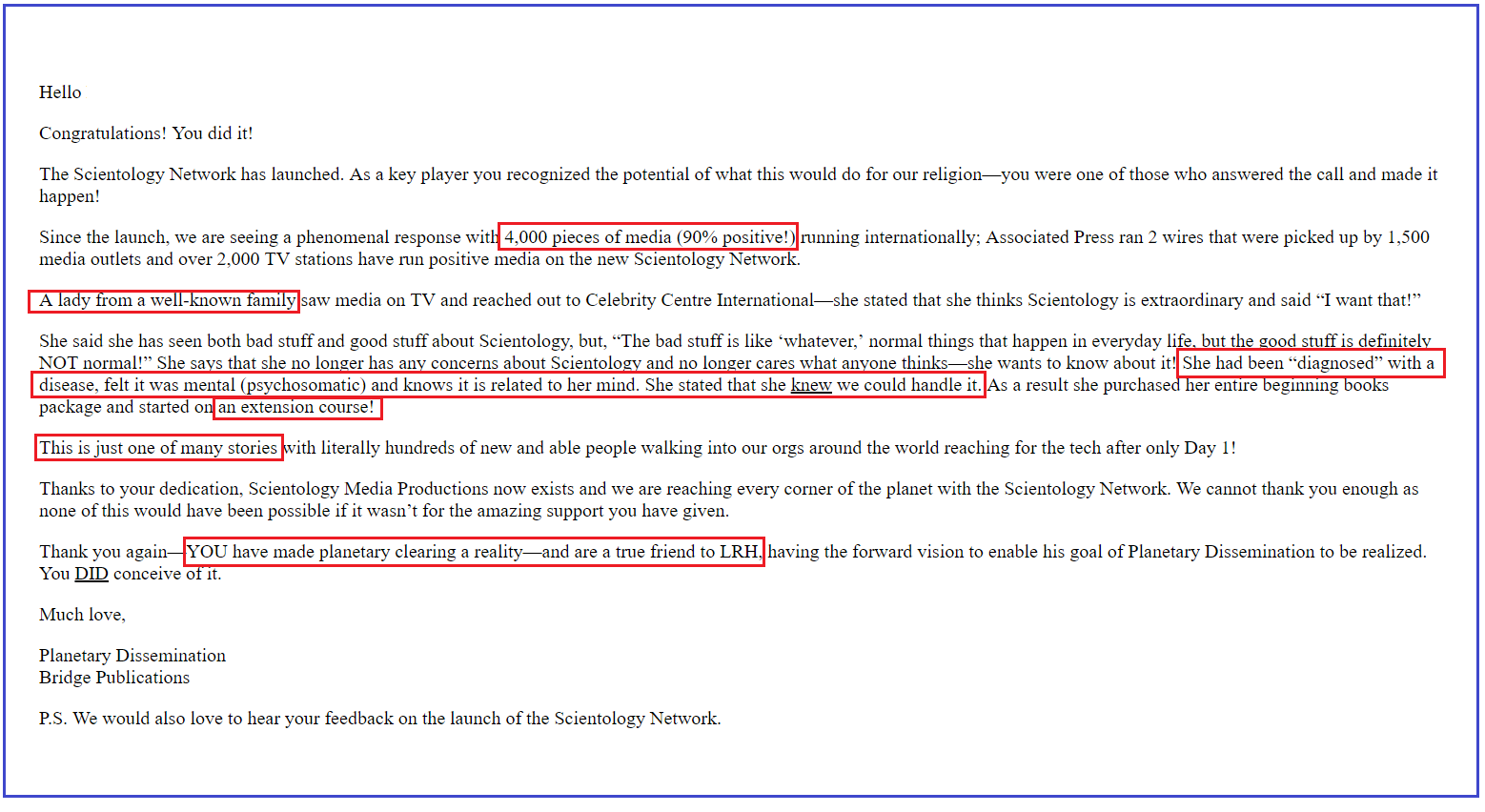 Out of "hundreds" of people, this is the BEST story they could tell. A woman has a disease and now thinks scientology will cure her so she started an extension course. Wowza! That is really amazing.
And with this, planetary clearing has been made a reality. Yessirreee.
And that 90% "positive" media no doubt includes every tongue in cheek wisecrack about XenuTV and happy smiling people that look like they came right out of the Stepford Wives (see, the sentence was 90% positive, mostly it's happy, smiling people only 2 words "Stepford Wives" were "entheta."
And finally, there is this, from Vice: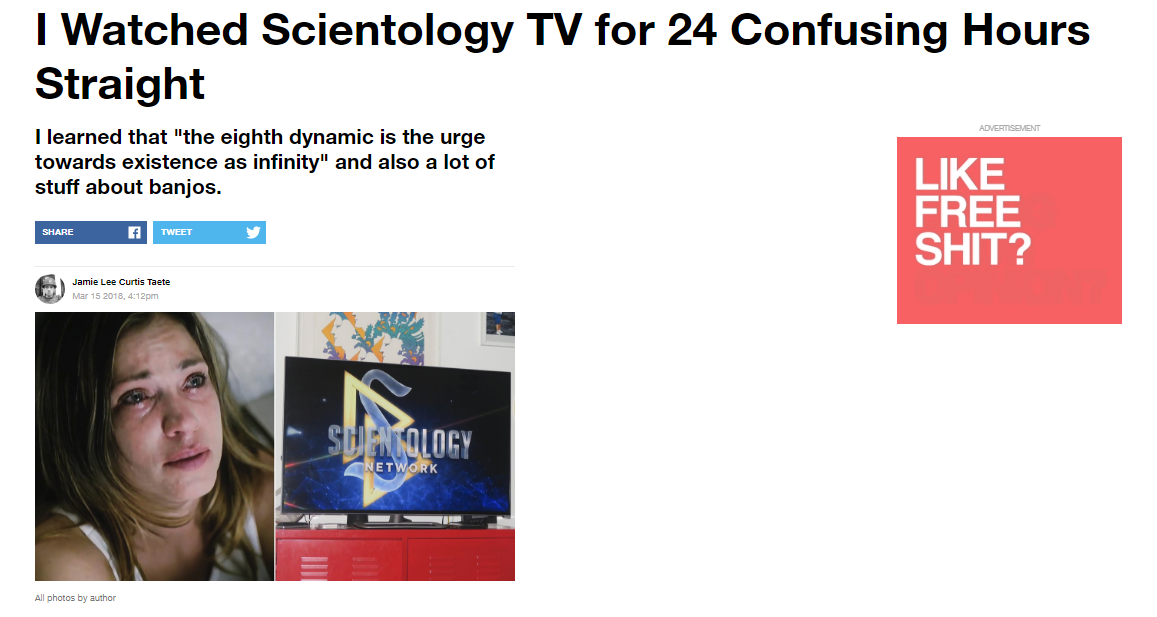 The reporter, Jamie Lee Curtis Taete actually made the effort to watch 24 hours of programming on the CSN. He gives a pretty comprehensive rundown of what he saw and includes a lot of interesting links in his article.
He has a couple of wonderful observations that I thought worth highlighting to give a general sense of his view:
They seemed to be saying that the people of Colombia were unable to figure out that murdering or beating or robbing someone was bad until Scientologists gave them a pamphlet telling them that human rights are actually good. Which… is probably a bit offensive.
And this after the "I am a Scientologist" show:
Each clip was almost identical, with a Scientologist introducing themselves, saying something to the effect of "Scientology helped me in my career because it made me a better communicator," then introducing themselves again. Each one lasted about a minute. Each one was agonizingly boring.
I noticed in one of the shots that there was a theater marquee advertising The Other Boleyn Girl, which came out in 2008. Which suggests this footage was shot for something else and re-edited into this nonsense.
And his conclusion:
When I got into bed at the end of my 24 hours, I had my first nightmare in a long time. An apocalyptic black cloud had enveloped my neighborhood, trapping me inside my house. Then I discovered a man had broken in and started putting up advertising posters in my living room. I noticed a cop outside, and called for help. But when he came inside my house, he started sticking up posters too.
I'm not sure if Scientology inspired it, but it felt poignant.